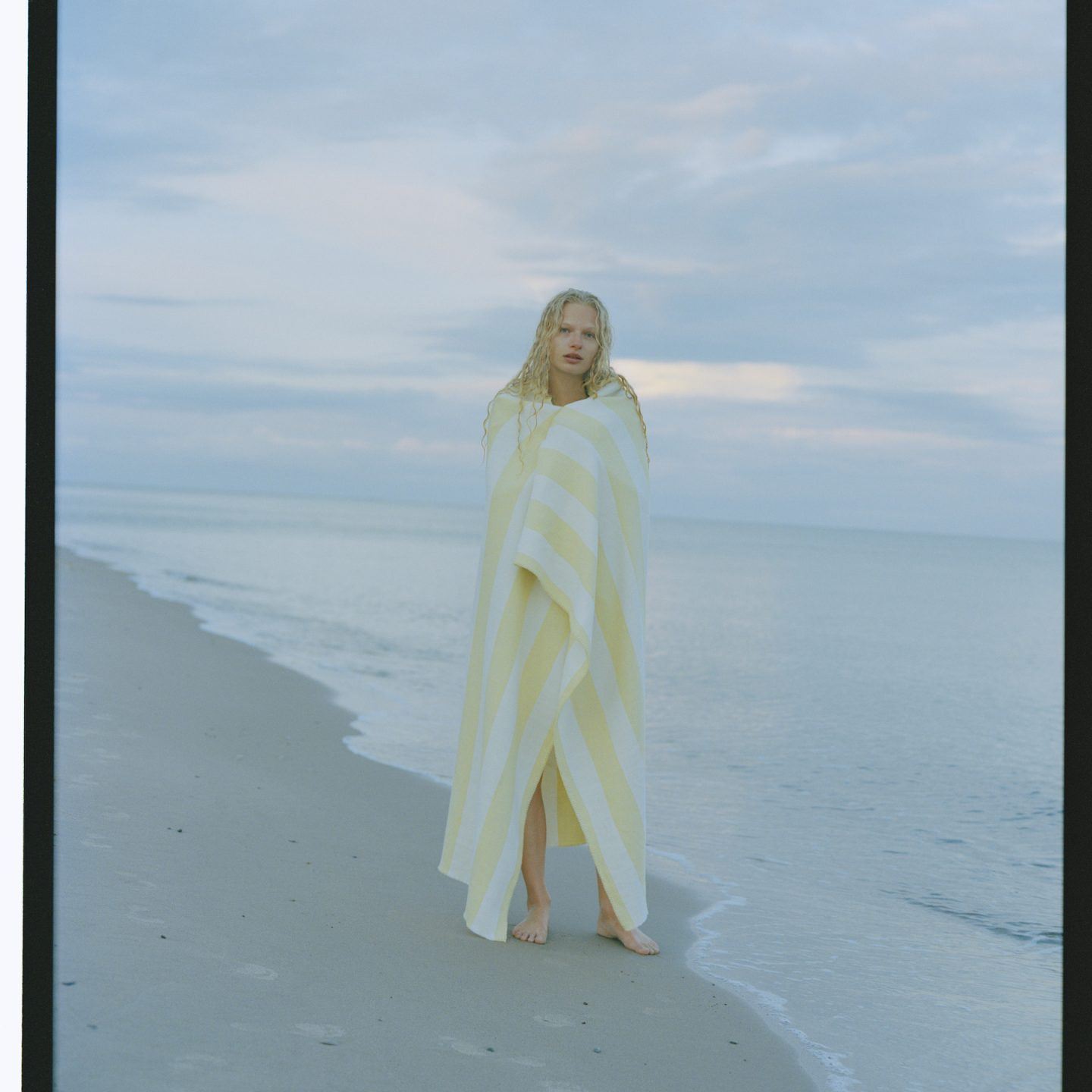 TEKLA's New Photobook Sacred Places Documents The Essence Of A Scandinavian Summer
For the Copenhagen textiles label TEKLA, Danish photographer Philip Messmann has created a tranquil and visually striking photo book titled Sacred Places, shot at Anholt Island in Denmark and featuring his partner, Danish model Frederikke Sofie.
"The book unfolds the photographer's idea of capturing the dream of a sacred place. Places, both in the past or the future, fiction or real; the ones we travel to when we want to escape," explains a statement from TEKLA. The series of images were shot at Anholt Fyrgård, a seaside cottage built in 1826 for a lighthouse keeper. Messmann captures his photos in a way that evokes a feeling of quietude, while portraying Sofie in a calm and playful state. The project is very close to Charlie Hedin, the founder's heart, by representing the philosophy of TEKLA: thoughtful products with a minimal and serene aesthetic. To purchase a copy of Sacred Places, click here.