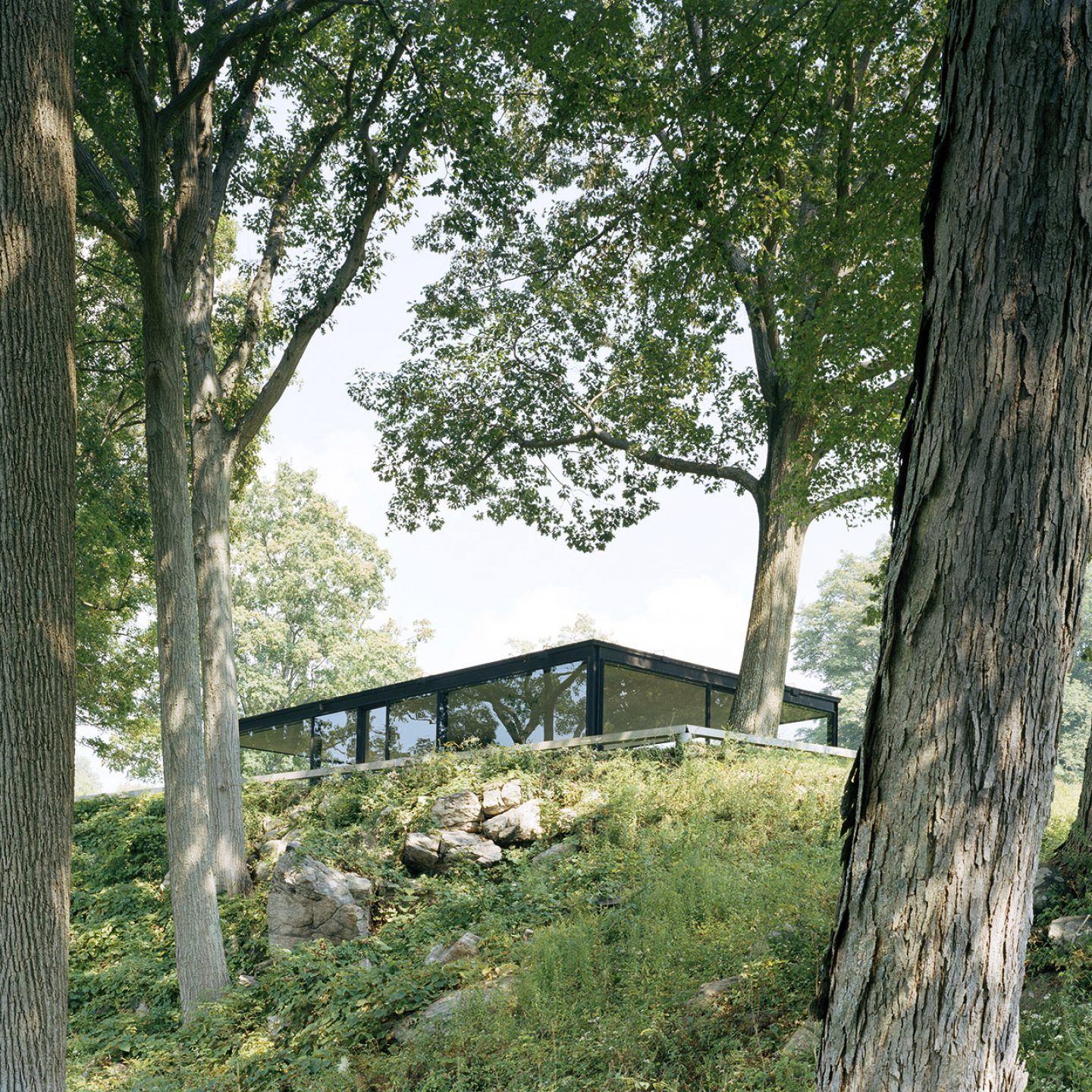 Life In Philip Johnson's The Glass House, An Icon Of Modernist Architecture
When American architect Philip Johnson (1906–2005) designed 'The Glass House' in 1949, he could not have predicted it would be labelled many years later as "the world's most famous transparent box" by The New York Times. Johnson never considered himself an expert architect; he called the house a "simple cube", and lived in it on and off with his partner David Whitney until his death in 2005.
Although wholly see-through at all angles, 'The Glass House' provided complete privacy to Johnson and Whitney—its position in the middle of a 49 acre estate meant the couple could enjoy uninterrupted views of the surrounding green landscape. As The New York Times describe it, the house became the central building within an architectural 'theme park' of sorts; the property contained 14 structures built over a period of fifty years in New Canaan, Connecticut, and was to be enjoyed mostly as a weekend getaway. The 1,800-square-foot rectangle is backdropped by greenery that Johnson called "expensive wallpaper," and while it was designed with areas for sleeping, dining, and living, the space is divided only by the cabinetry and a brick column that houses the bathroom and chimney.
A majority of the furniture came from Johnson's New York apartment, timelessly designed in 1930 by Mies van der Rohe, who created the now iconic daybed specifically for Johnson. The Modernist house was partly responsible for ushering in the International Style into public American consciousness; its architecture is iconic because of its innovative use of glass and its seamless integration into the landscape—now a commonplace practice in the design of residential properties. Today, the building exists as a pavilion for public viewing of the surrounding landscape, with all of the original furniture and interiors exactly intact; the home appears as if it was designed just yesterday. The verdant images below were captured by American photographer Eirik Johnson, and offer a nuanced look at the relaxed life the pair appeared to live behind glass.