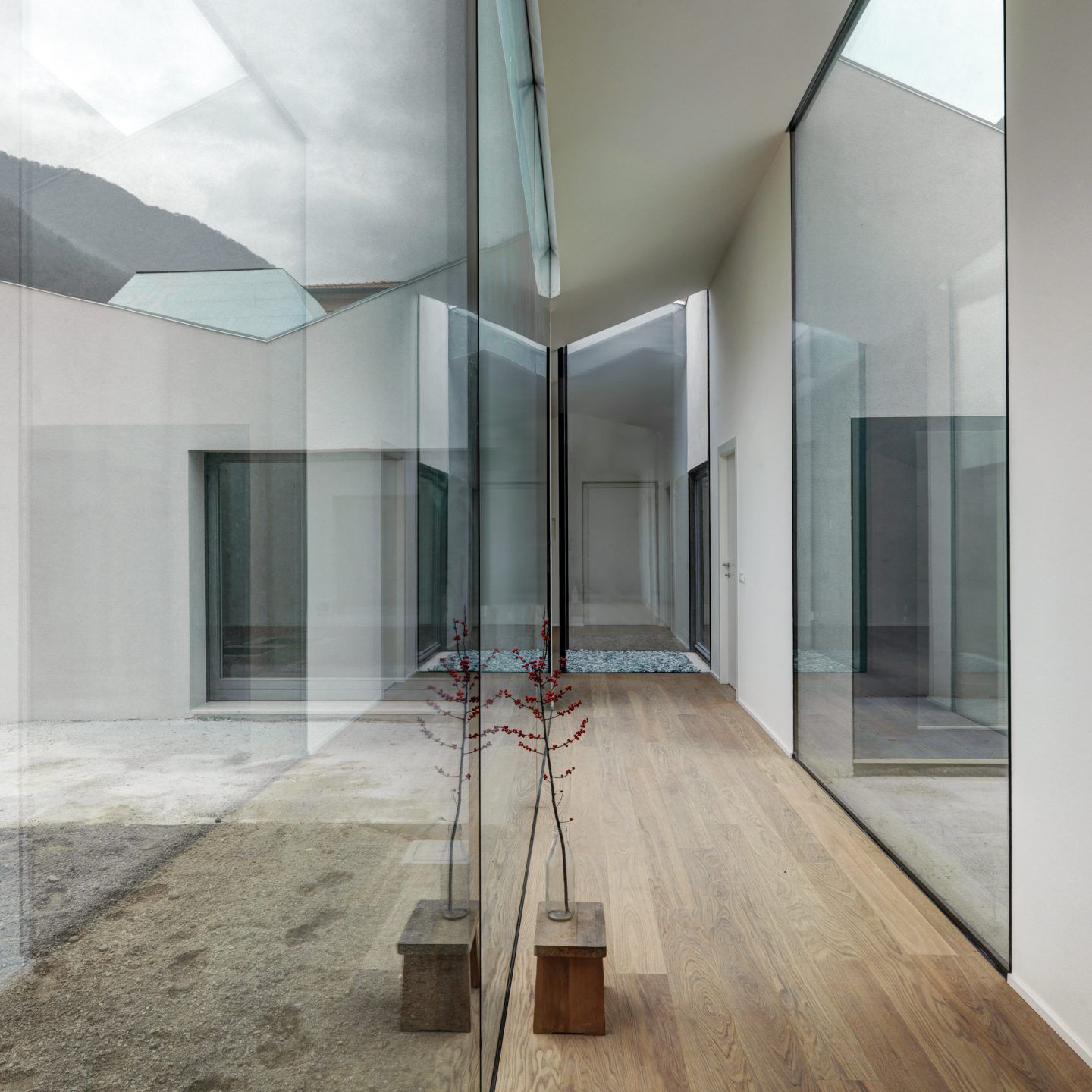 The Design And Character Of Wiggly House In Como Reflects The Essence Of Its Name
Italian architecture firm ifdesign has designed a single-family house in a small residential village in the province of Como, Italy. Named 'Wiggly House', the residence's simple construction is offset by its intricate design and the unconventional arrangement of its light sources.
With its arresting shape and distinctive structure, the house makes a statement in a town characterized mostly by multi-story buildings and ordinary architecture. Its external walls are cladded almost entirely in gray Canadian granite, with the exception of the patio's walls, which are made in gray plaster. The building lacks any openings on its uninterrupted facade and opens instead to the outdoors via multiple patios and smartly positioned windows on the opposing side. This lets an abundance of light in, while allowing for natural ventilation. The house stretches out upwards towards the sky, with three big glass ceiling apertures that illuminate, respectively, the living room, the kitchen, and the master bedroom. The constant search for light creates a sequence of sections, with architectural slopes and gradients giving the house its 'wiggly' character.
Completed in 2015, the building follows an energy efficient policy, featuring a triple-layered insulation, a heat pump system with a low-temperature heating solution, and solar panels to enhance the house's energy's performance. While its cladding protects the building from the sunlight during summer, the low-density insulation panels offer resistance to lower temperatures in the colder months; reducing energy waste all year long.