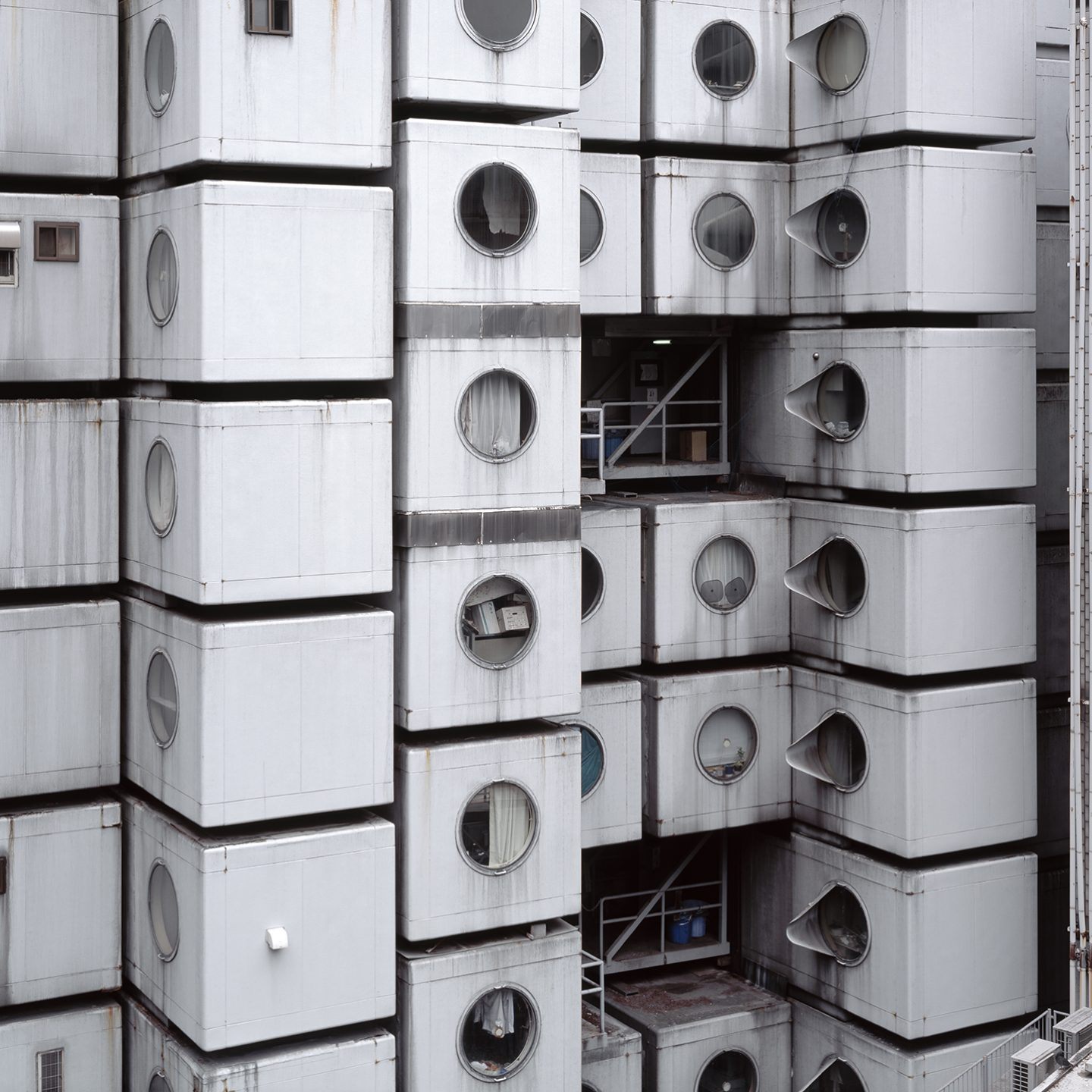 Now In Deterioration, Noritaka Minami Photographs The World-First Capsule Tower In Tokyo
The Chicago-based photographer Noritaka Minami has photographed the Nakagin Capsule Tower—Tokyo's unconventional apartment complex designed by architect Kisho Kurokawa. His photographic series '1972' documents the state of the individual capsules, and sets out to complicate the viewer's understanding of the state of the building—while its title references the year of the building's completion.
The concrete structure emcompasses 140 removable capsules that measure just ten square meters in size. The tiny units are attached to each other in different configurations, and to this day, are used as spaces to live and work in. The building stands today as one of the few proposals realized by Metabolism, the avant-garde architectural movement that flourished in postwar Japan in the 1960s. On and off for ten years, Minami has chronicled the tower and the lived experience of those who reside within it. "The building is a reminder of a future that was never realized in society at large, and exists as an architectural anachronism within the city," he explains. "Despite Kurokawa's plan to mass-produce the capsules, this structure became one-of-a-kind in the world," he continues. "Today, the building faces the threat of demolition to make way for standard apartments."
In '1972', Minami examines what has become of the building that was once considered a radical prototype for a new way of living, and how this futuristic vision now appears in hindsight. The images are characterized by visual repetition: the technique of consistent frontal shots is a nod to the origin of the capsules as collective units, based on a standardized design intended for mass-production. While some have been renovated and touched up, others retain their original furnishings—displaying the individuality of each resident as well as the differing conditions of the capsules today. The series of photographs has been collated into a print publication, published by Kehrer Verlag in 2015. For more information, click here.