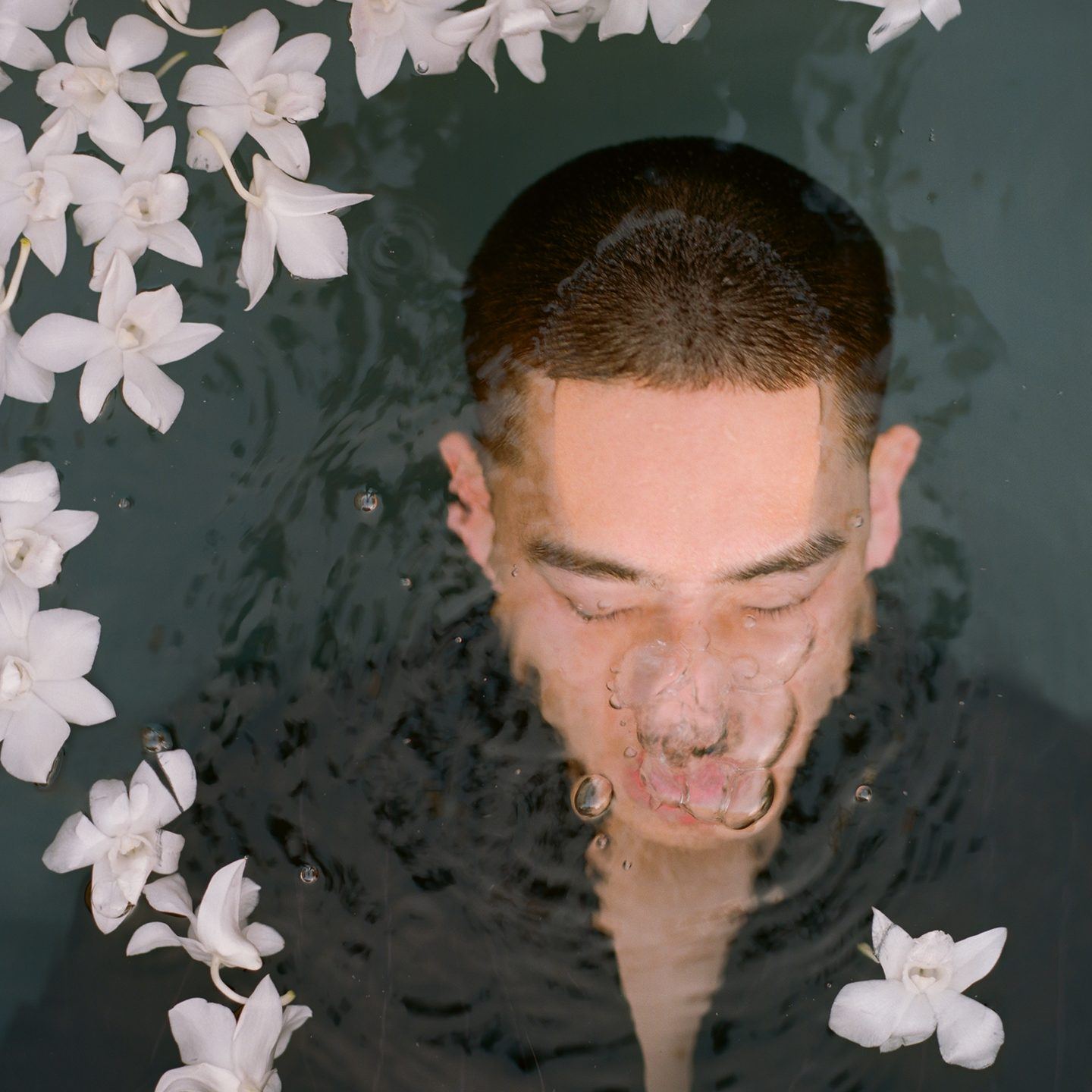 Andrew Kung's Photography Explores The Nuances Of Asian-American Masculinity
In an era of troubling toxic masculinity, many individuals are challenging archaic notions of what it means to be a man. Brooklyn-based photographer Andrew Kung is furthering this important shift with The All-American; a photo book that acts as a commentary on Asian-American male identity.
Kung is one of many disillusioned by the social construct of masculinity. His work aims to break conventional stereotypes by providing a platform for those who have felt unrepresented in mainstream culture. The book is separated into an 'A' and 'B' side: the former is a selection of images that investigate the physical spaces "where Asian-American men have felt invisible", he says; the latter celebrates the "beauty, intimacy, and tenderness of Asian-American men." Kung's goal is not only to provide another avenue of representation in the fashion and photography industries, but also to interrogate the preconceptions of his audience, educating those "inside and outside the community on the nuanced experiences that all Asian-Americans live through."
The intimate images took the better part of a year to photograph, and were shot on medium format film in New York and Los Angeles. Part fashion editorial, part documentary-style narrative, the striking portraits featured in the 'A' section were taken in classrooms, offices, and bedrooms, aiming to push back against 'othering' in contexts where he explains that Asian-American men have been alienated. The 'B' section includes artistic portraits with a focus on fashion and styling; where light, color, and shadow play equal parts in the composition of the frames. 'Desexualization vs fetishization' depicts a friend of Kung's in two portraits—the monochrome portrait shows the subject without drag; the color portrait shows the subject in drag. The images sit side by side, bringing to light the confluence of gender and sexuality; the paradox of a man who can be at once desexualized and over-sexualized. The world would be a more compassionate place if masculinity was characterized by empathy and vulnerability, and Kung's meaningful work adds to this dialogue.