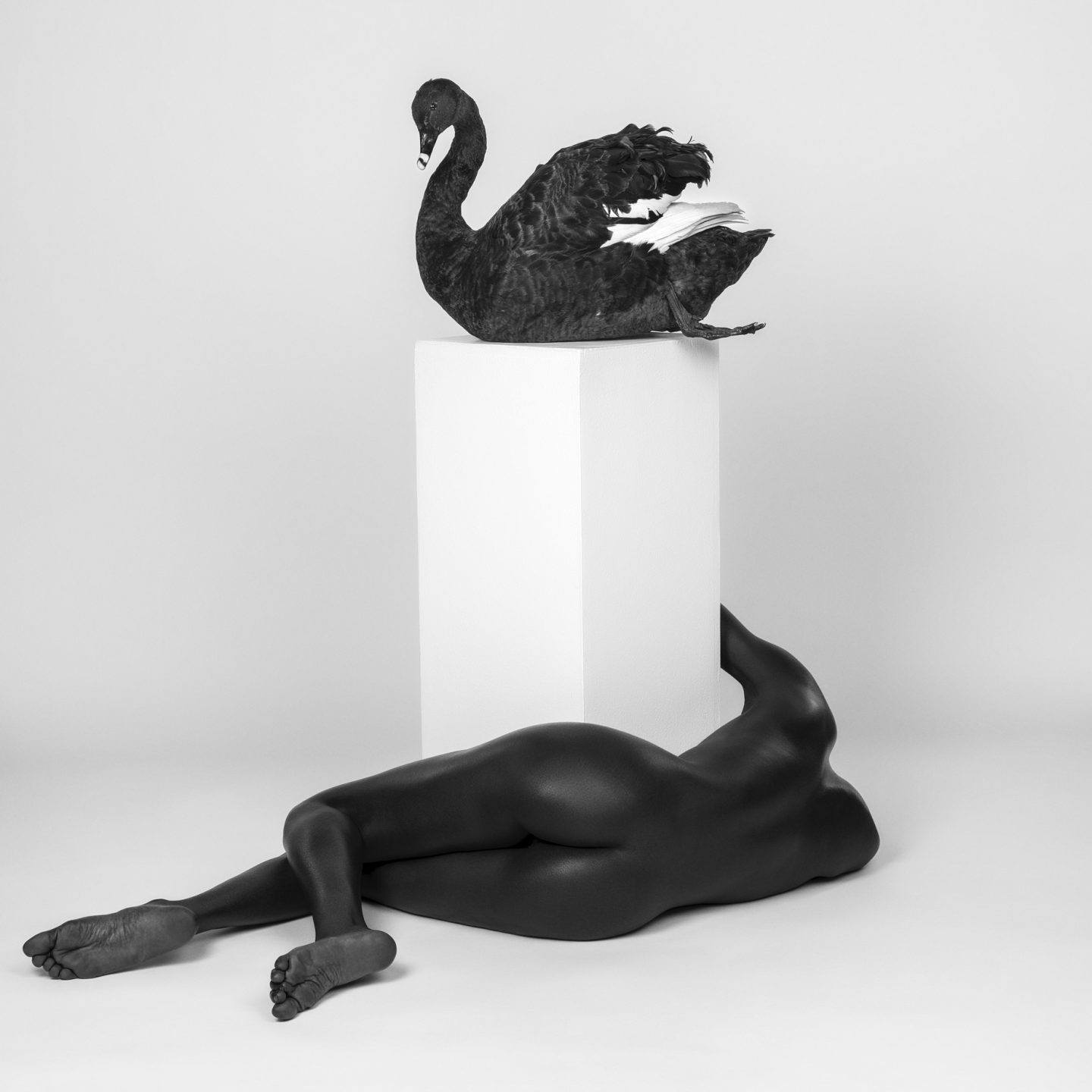 What Does It Mean To Be Different? Justin Dingwall's Staged Portraits Champion The Beauty Of Humanity
South African photographer and visual artist Justin Dingwall constructs and photographs staged scenes that challenge societal perceptions of the human form. His artistic frames explore a wide range of important themes, from xenophobia in South Africa to outdated stereotypes of albinism.
Dingwall is no stranger to critiquing contemporary culture through his portraiture. His 2016 series 'Albus', of which we have featured previously, questions our understanding of beauty in the context of albinism. The series aims to quell misconceptions about albinism and to highlight the issue of tokenism within fashion and art circles. Below, Dingwall has shared with us his work from a selection of his newer fine-art series. 'A Seat at the Table' utilizes everyday objects as props in unlikely spaces: a bicycle wheel, kettle, or milk carton balances on his subject's head; a decision that prompts curiosity in the viewer, but this is precisely the point—Dingwall wants to bring attention to what we stare at. The model in the series, Moostapha, is affected by the skin condition Vitiligo, and it was important to both Dingwall and Moostapha to call out our tendency to stare at those who look different.
'Fly by Night' uses the folktale of The Ugly Duckling to comment on the issue of xenophobia in South Africa. In the famous children's story, a swan finds love and acceptance after being discriminated against for being different. Dingwall transposes this metaphor into his photographic series, using a real-life black swan to make this point. 'When Will You Return' uses white doves as symbols of peace, to further comment on South Africa's socio-political tension. His imagery provides a way to come to terms with these issues through art. Dingwall has said that his work is not about race, politics, or fashion, but about perception, and "what we subjectively perceive as beautiful. I want to create a series of images that resonates with humanity and makes people question their own perspectives," he says.