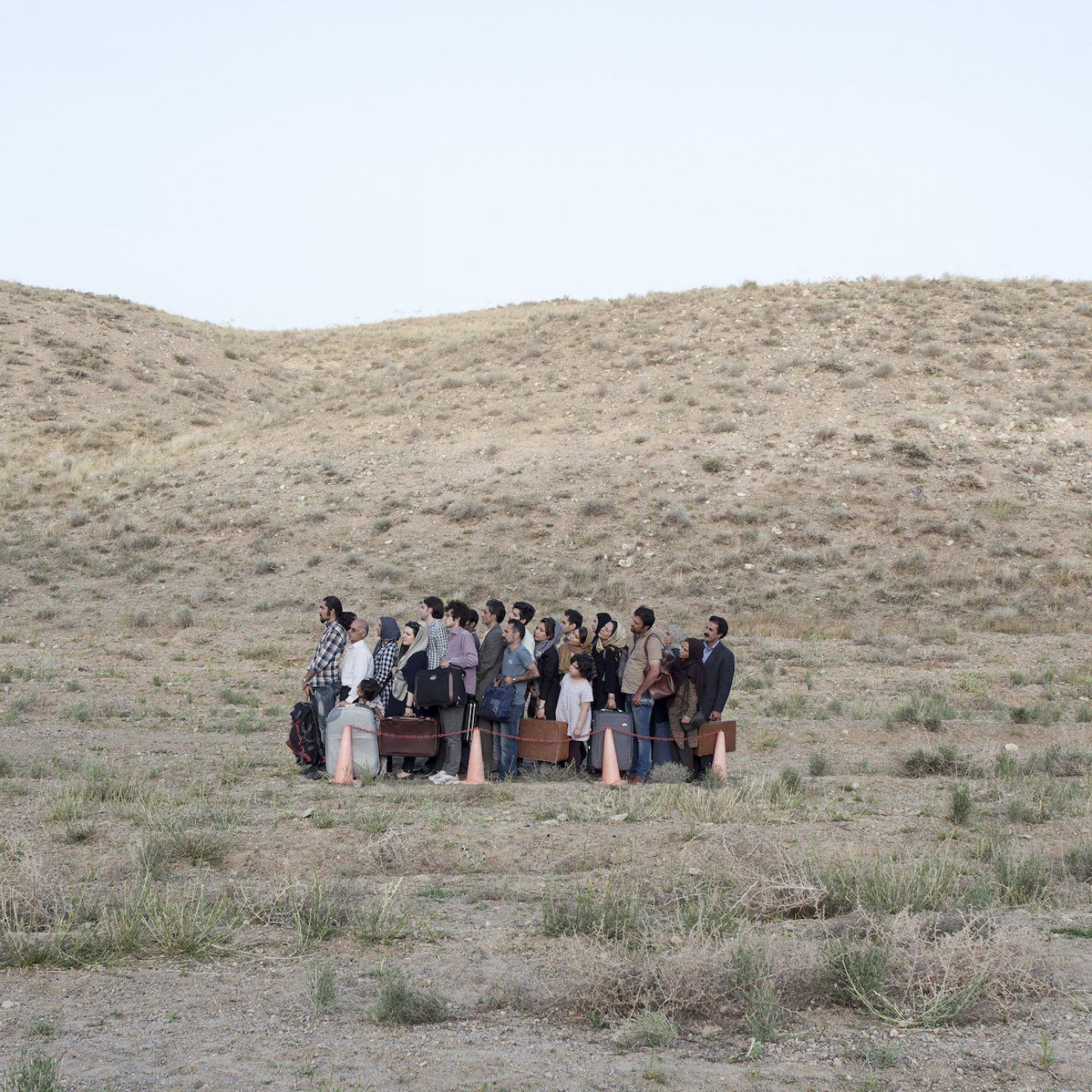 Gohar Dashti Reimagines The Effects Of War, Migration, And Displacement In The Middle East
Iranian photographer Gohar Dashti examines the psychological impact of conflict and displacement on the individual, through conceptual imagery shot in Qeshm, an Iranian island in the Persian Gulf.
The staged photographs from the series 'Stateless' and 'Iran, Untitled' depict different scenes of human experience, set against a backdrop of arresting, rocky desertscapes. In some images, subjects trek across arid terrain with their belongings; in others, groups of children huddle together in bathtubs, and on mattresses, and couches—furniture meant for inside a home, not a barren, isolating desert. Her work is intended as a metaphor, visualizing the effects of Iran's social and political history of conflict, and the ongoing ramifications of the Iran-Iraq war. "Growing up in the rich, complex, and rigorous culture of Iran, not to mention its turbulent recent past, has had a major effect on Dashti's practice", explains a statement from the Robert Klein Gallery. "Her work is a mirror of the rigid regulations and complex social issues of post-revolution Iran".
Of additional concern to Dashti is the response to the European migrant crisis, and by extension, the response to the plight of refugees the world over. Millions of refugees have been displaced in recent years as a result of subsequent global wars. Her work questions humanity's capacity for empathy in the face of such hardships: "When disasters force people to migration, where would they be welcomed with open arms?" She asks. A poignant image from the series, in which a couple embrace each other nearby their total sum of possessions, speaks to this reality of belonging: where, "Sky becomes the ceiling and mountains the walls of their new home; because nature is the only promising place that shelters these people, an eternal and everlasting refuge."