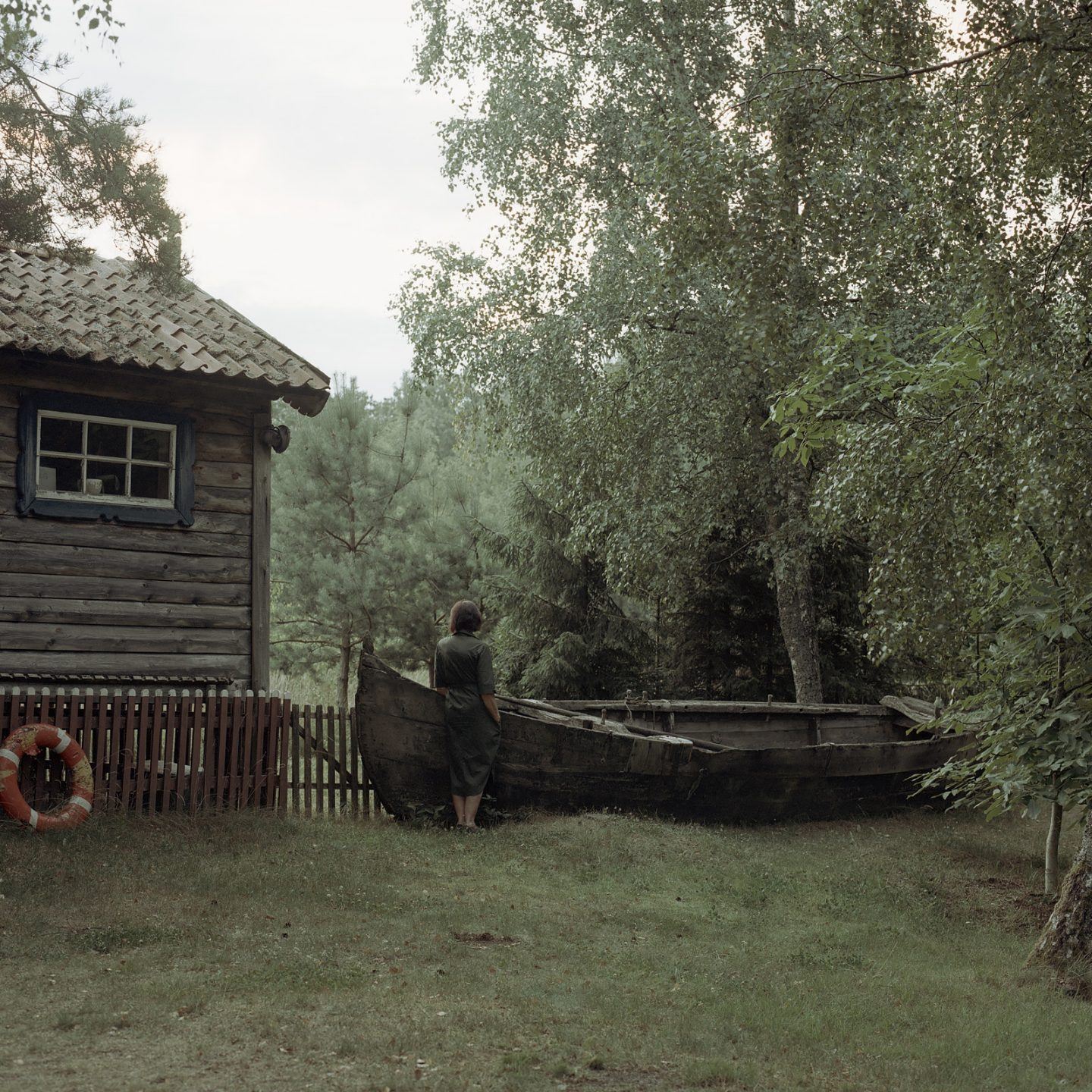 Tadas Kazakevicius Captures A Site Of Baltic Mythology That Stretches From The Russian Exclave Of Kaliningrad To Lithuania
The Curonian Spit lies between two bodies of water; the Baltic Sea to its east, and the Curonian lagoon to its west. Stretched between Lithuania to the north and the Russian exclave of Kaliningrad to the south, the 98-kilometer long shoal is said to have been created by Neringa, a giantess, whilst she was playing on the seashore.
In 'Between Two Shores', Lithuanian photographer Tadas Kazakevičius has captured the Baltic mythos inherent to this salty stretch of earth; its presence draped dazzlingly over his portraits of both people and landscape. "Creating 'Between Two Shores' was a very unearthly experience", Kazakevičius tells us, noting the power of the landscape. "From the beginning, until the final execution, there was a feeling that the land was giving me clues on how it [the narrative] should be formed." Amongst his own photographs, Kazakevičius has interspersed historical images of the Curonian Spit—sepia hued landscapes framed by white borders and perfectly scalloped edges sit alongside a single portrait of a young woman, and a handwritten journal entry. Elisabeth Pietsch and her love-note to the Curonian Spit form the heart of Kazakevičius' folkloric exploration of place.
The Curonian Spit is a UNESCO World Heritage Site; its base was formed by a glacial moraine during the third millennium, and its topography later shaped by ocean currents and shifting sand. "Maybe it is not a coincidence that this land…sometimes resembles a whole different planet", Kazakevičius tellingly notes in his statement about the project. Defined as a shoal, the very existence of the Curonian Spit is ephemeral. Without constant stabilization via reforestation, it would succumb to erosion—the swell of tides and the whip of the wind causing the thin strip of land to disappear completely. Like many places of natural beauty and mystery, the significance of the Spit is most tangible to those who, like Kazakevicius, have experienced it in person. "Here, space is supposed to be heard, smelled, absorbed", he explains, "eyes do not show enough".