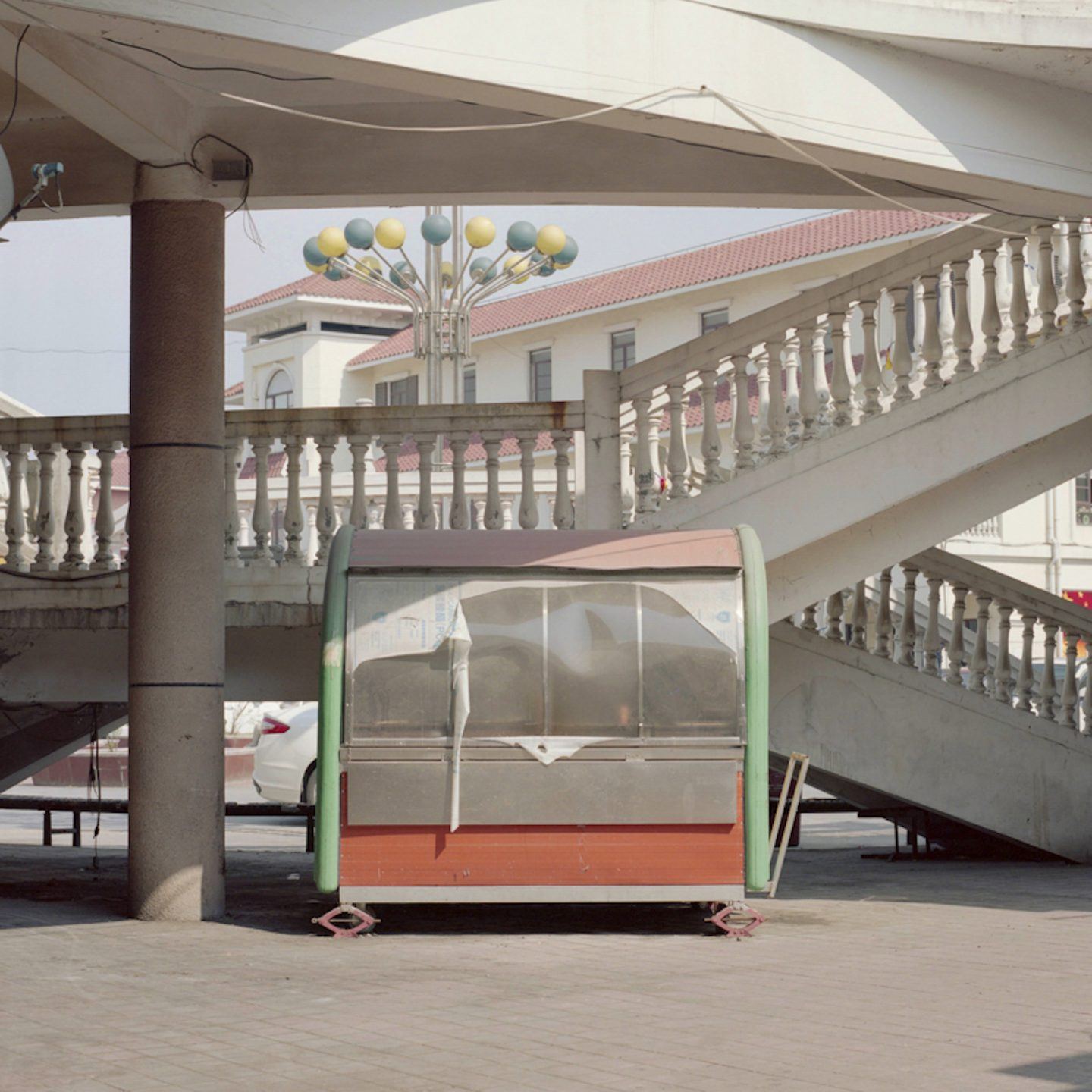 In China, Cian Oba-Smith Photographs The Copycat Towns That Replicate Western European Architecture
The new series by London-based photographer Cian Oba-Smith is 'Shanzhai': an eerie set of pastel documentary-style images exploring the curious phenomenon of copycat architecture in China.
The images were taken in and around large metropolitan cities like Shanghai and Hangzhou, hence the linguistic portmanteau in the series' title. Approximately 15 years ago, areas in these cities the size of entire towns underwent large-scale transformations to replicate elements of Western urban environments. Oba-Smith traveled to some of these towns to explore the goings-on of life there, through his own photographic lens.
In particular, the photographer focused on towns with architectural similarities to those seen in iconic Western-European cities: a Parisian-style neighborhood with a replica of the Eiffel Towel, for example, and a Venetian-style area of buildings that overlook a canal, are a few notable examples. "Initially, most [of the built towns] were deemed as failures due to a lack of demand, and as a result many became ghost towns," he explains. "Over the years, however, as China's urban middle class has gone through incredible growth, many have flourished, becoming home to tens of thousands of residents." The series not only probes the incidence of copycat architecture, but also looks at globalization, where there has been a stark "collision between traditional values and modern Chinese society."