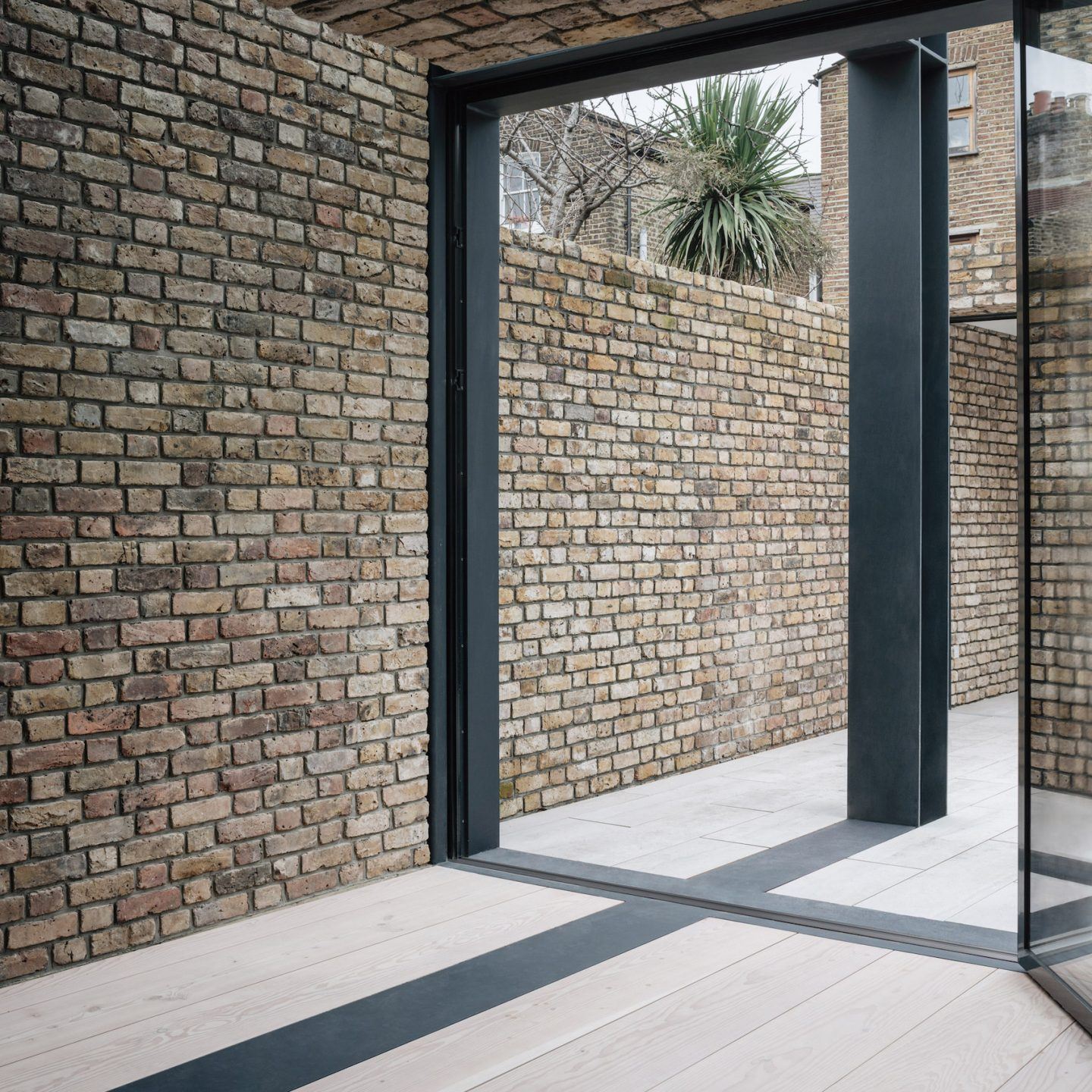 Con Form Architects Adds A Contemporary Foil To A Victorian Terrace House In Clapham
London-based architects Con Form have designed 'Repoussoir'; a distinctly contemporary extension for a Victorian terrace house in Clapham.
Repoussoir translates from French to mean foil and was chosen as the title for the extension project for this reason. Designed to amplify the beauty of the Victorian building to which it is attached, the extension makes no secret of its position as an "outrigger" or belated addition to the home, reveling instead in its contemporary design. To achieve such aesthetic harmony, the architects adopted a "deferential approach" to the project, determined "to avoid repeating an existing large roof extension to the property that dominates the roofscape; in turn, dominating the original typology." The result is an extension that Con Form describes as being "subservient" and "respectful" of the existing structure; one that doesn't attempt to merge past with present, but instead offers a gentle increase of space for the homeowners.
To complete the extension, internal and external walls on the ground floor were removed and the space remodeled, to become an area that oscillates between inside and outside, becoming "one large open plan space that is both internal and external, house and garden", the architects explain. The steel frame extension wraps around the side and rear of the house, and bifold glass doors separate it into three volumes—the center of which is an internal courtyard. "The steel frames are considered devices through which the external spaces and historic context are perceived, and through which daylight filters into the space. The innate structural tension, therefore, contrasts with and acts as a foil or repoussoir to the existing building, enhancing its compressive, monolithic nature", explain the architects. "The resultant home is a remarkable series of living spaces, totally unexpected behind the otherwise polite and unremarkable Victorian street façade."