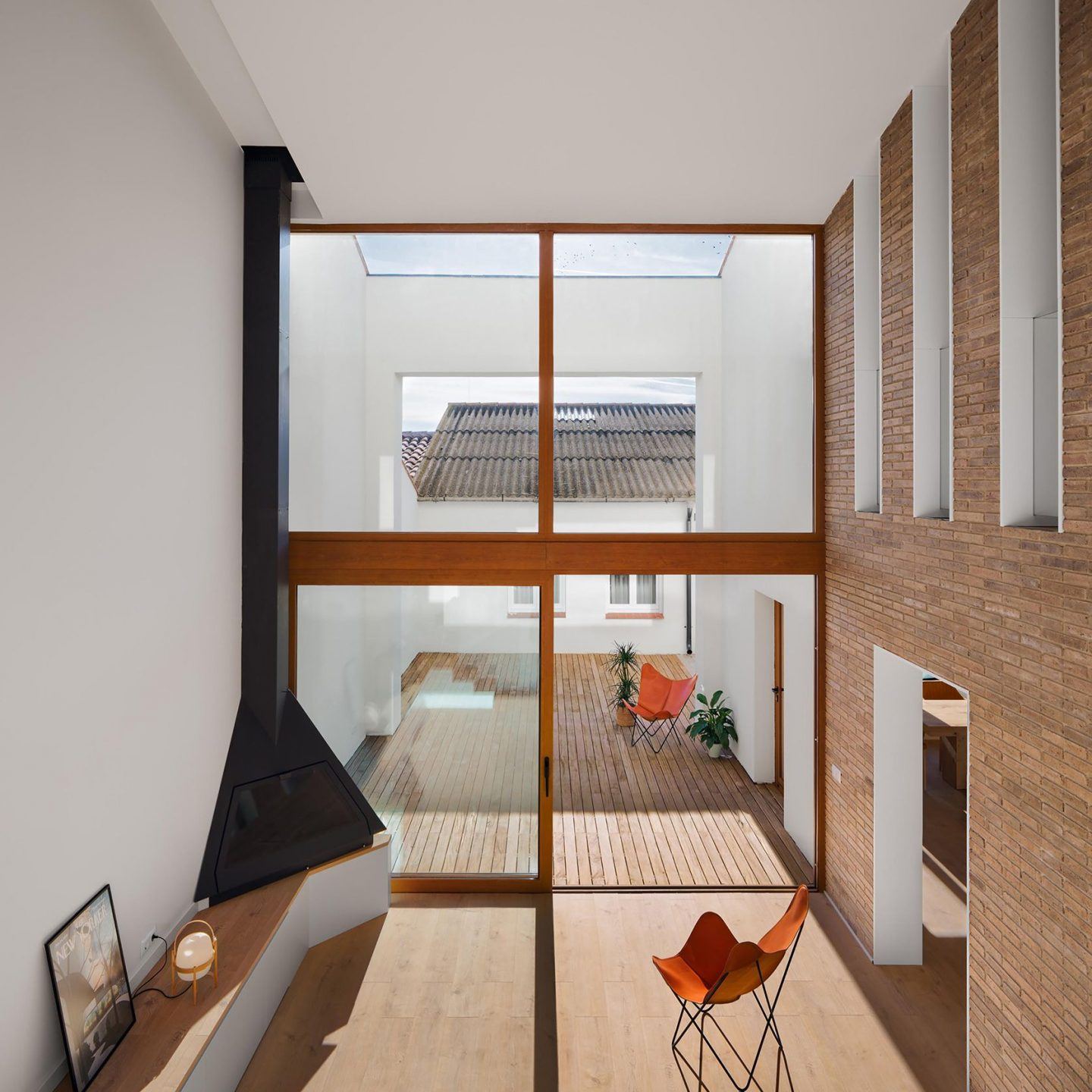 Hiha Studio Has Designed A Home That Embraces Catalonia's Past, And Its Future
In the Catalan province of Lleida, on a rectangular plot just five meters wide and between 15 and 30 meters in length, Hiha Studio has created a home that merges contemporary design with the tradition and history of the site.
The Barcelona-based architecture firm was tasked with reinvigorating a building buttressed between two houses with traditional taipal walls. Determined to respect the history of the site—whilst making it inhabitable for contemporary, design-oriented residents—Hiha studio removed all ornamentation from the original building, but preserved its material qualities. Their desire was "to recover the essence of this house", not to do away with its regional charm. To achieve this balance, they combined original material, textures, and colors with clean lines and high polish to create a striking new interior language. Split across two levels with a subterranean car park, the renovated home is monumental in size but still retains a domestic feel. The first floor features a double-height central space where the communal areas—kitchen, living, and dining—open onto a wood-floored interior terrace. The second floor has been deemed the 'night area' by the architects; though, with a smaller floor plan than the ground floor, it houses sizeable bedrooms and bathrooms.