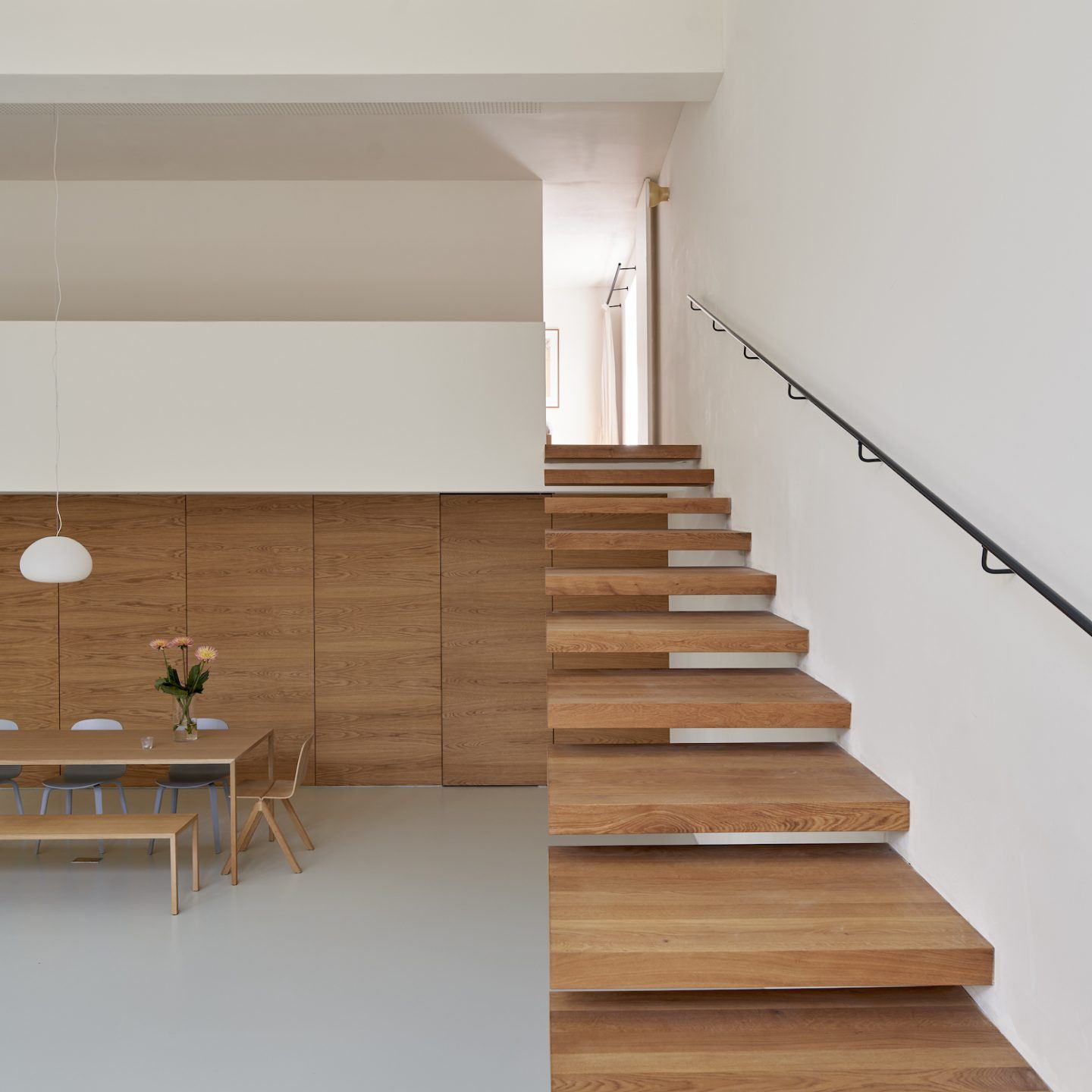 Eklund Terbeek Transforms A 100-Year-Old School Gym Into A Lofty Family Home
In Rotterdam, Dutch architecture studio eklund terbeek has reimagined a lofty, high-ceilinged former school gym as a unique home for a family of four.
It is difficult to imagine the light-filled, thoughtfully designed home as a space for sport; though 100 years ago, that was precisely its purpose. Today, erklund terbeek has adapted the idiosyncratic building for domestic purposes; housing within the five-meter-tall space a roomy double-storey home. The ground floor of the apartment houses an open-plan living and kitchen area fit with a Carrara marble island bench, along with the sleeping quarters and playroom of the two children. From here, the upper level is accessed via the oversized floating stairs whose wooden steps ascend gently from the living space, or by the stairs that are hidden behind the oak cupboards in the kitchen. Consisting of the private master bedroom and adjoining bathroom, this floor opens onto a mezzanine that overlooks the large living space and the double-height windows.