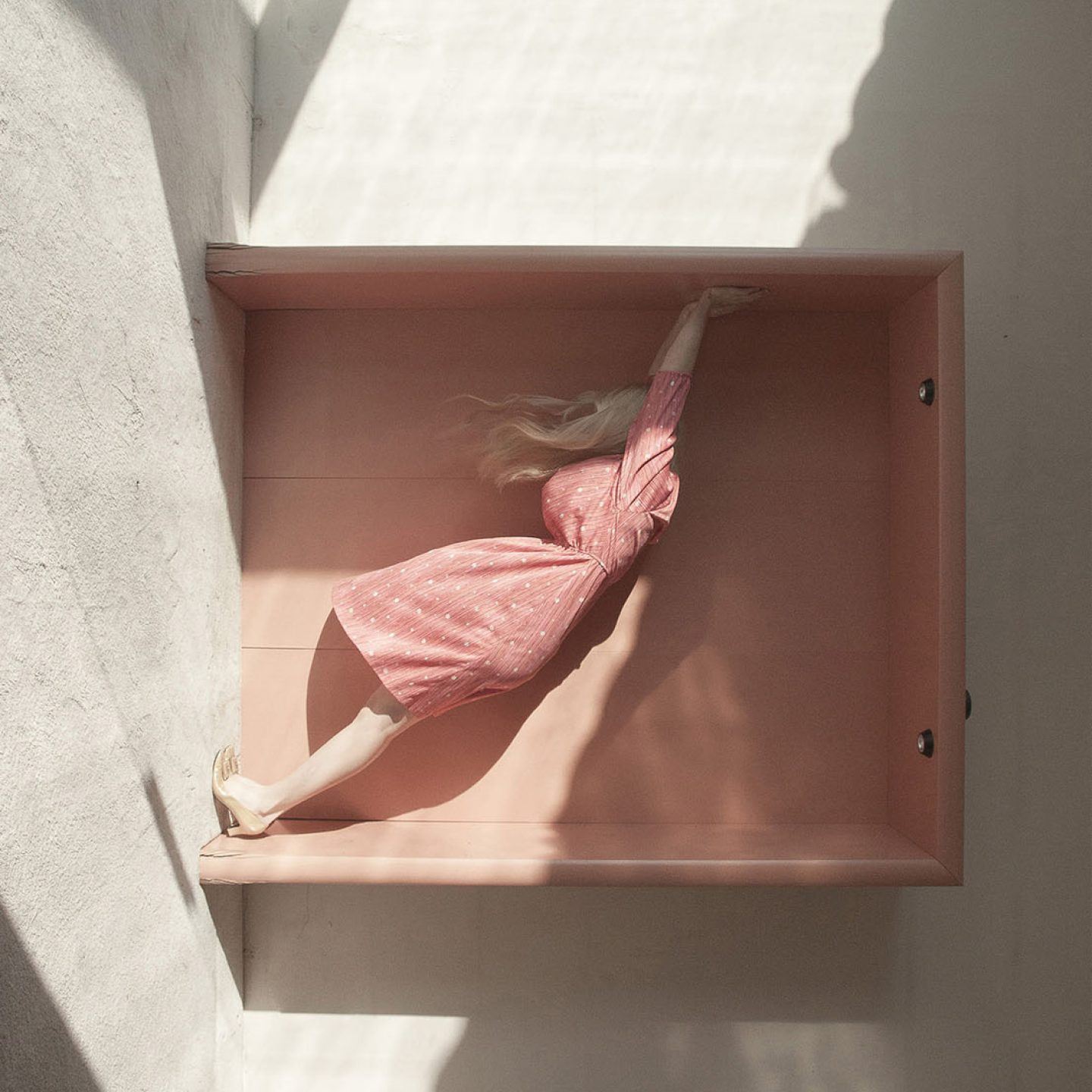 Cristina Coral's Pastel Series Offers An Alternative Perspective On Suburban Life
Italian photographer Cristina Coral has created 'Alternative Perspective': a series of surreal, staged images in pastel tones that considers the relationship between subject, form, and space.
The images in the project were taken in various rooms, hallways, and buildings, across Italy, Slovenia, and Germany's capital, Berlin. One, two, and sometimes three subjects pose unexpectedly in synchronicity with their surroundings, attempting to blend in, although their forms stand out. "The space and the environment are the real protagonist of this project", explains the photographer. The images are graceful yet perplexing, challenging the viewer's understanding of Coral's version of suburbia, one that is fragmented as if in a dream.