Los Angeles-based ceramicist Lily Clark has combined her interest in ceramics, water systems, and hydraulic engineering, to create a range of hand-built interior fountains from terracotta and porcelain that replicates the form of dam systems in miniature.
The set of fountains includes the 'Comb', the 'Slab', and the 'Corner', all of which mimic the shapes of large-scale systems made to control water flow. Clark grew up next to a reservoir in Los Angeles and became intrigued by its concrete architecture, and the mechanics of its water distribution system. Clark found beauty in these massive, concrete public works, and was inspired to create fountains that reflect the shapes of these systems—such as the Hansen Dam and the Los Angeles River, scaled down to domestic proportions. The surface of the fountains is unglazed, allowing the natural texture of the clay to contrast with the glossy sheen of the water. We spoke to Clark from her home about the function of her fountains and the importance of engaging your senses away from the digital screen.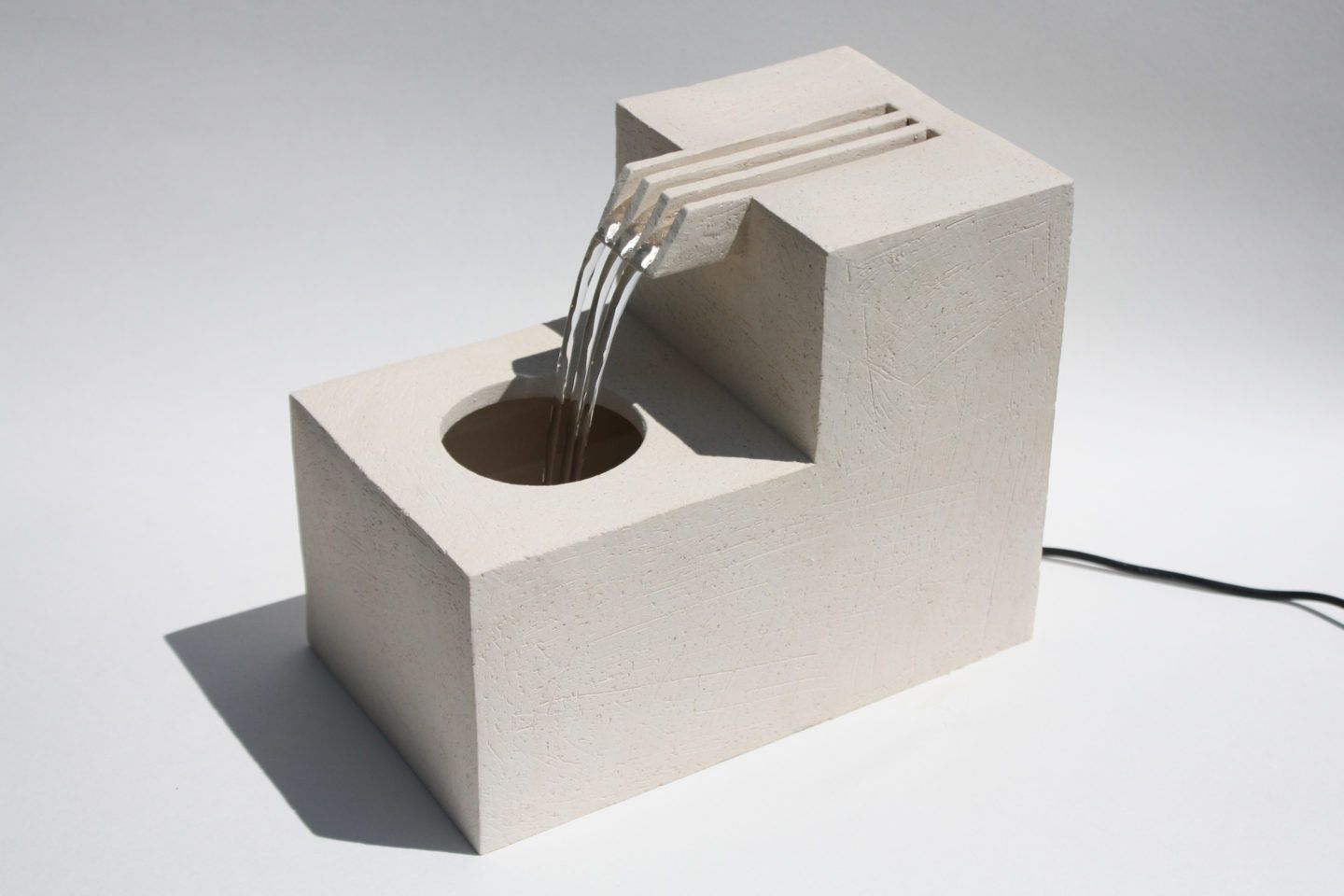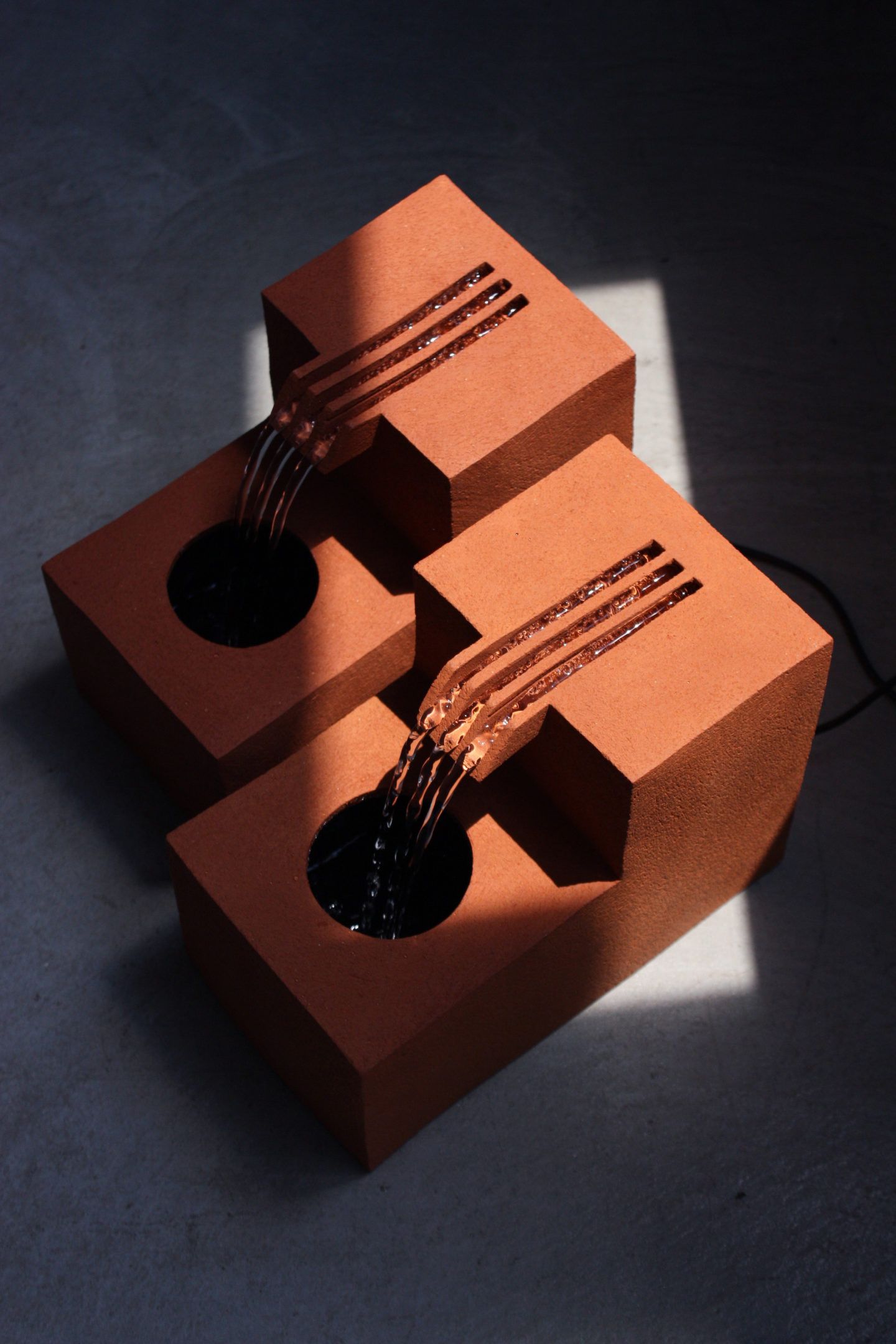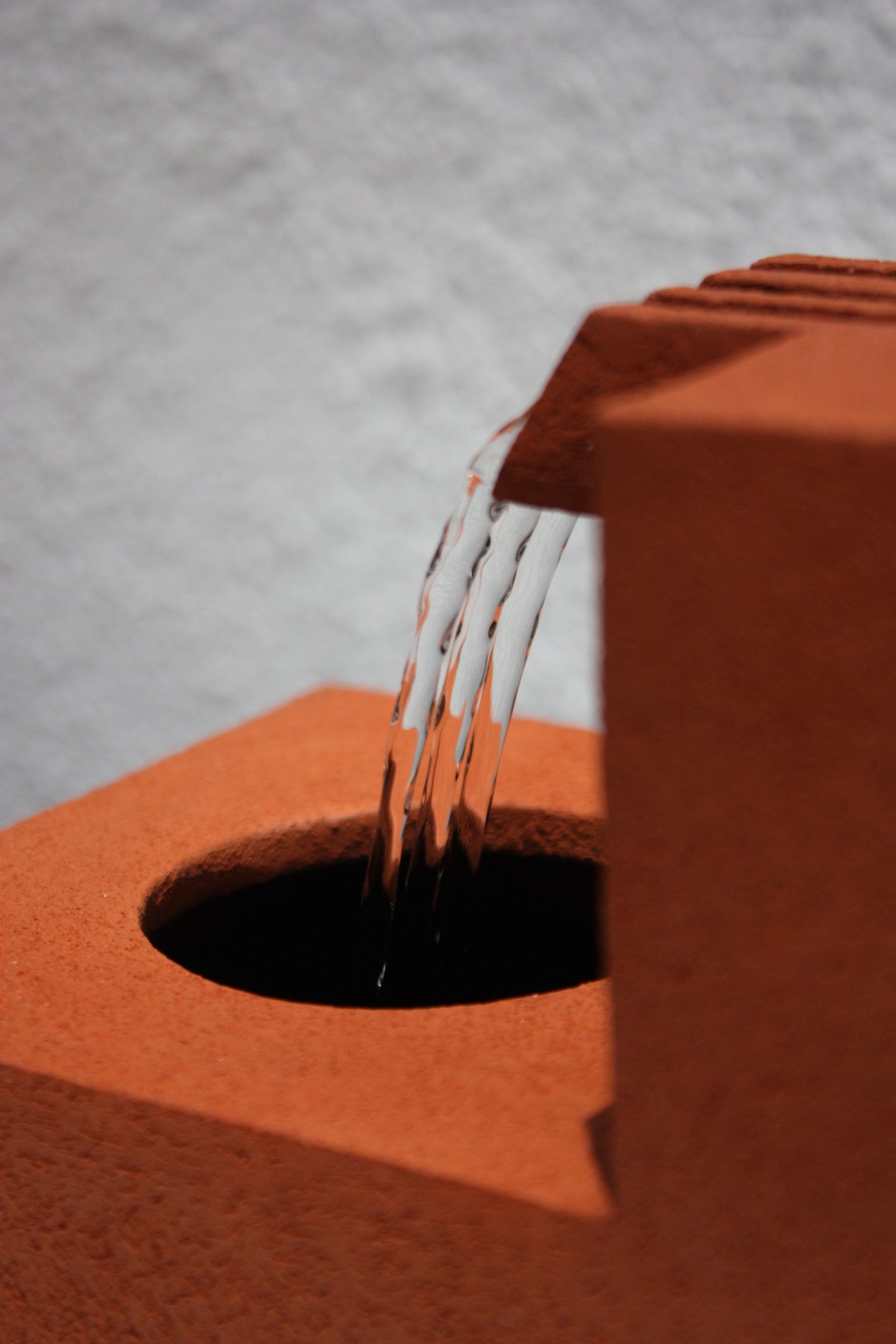 What is your creative background?
I grew up going on road trips to places like Zzyzx (in San Bernardino County) and the Tecopa Hot Springs, near the Mojave desert east of Los Angeles. Surrounded by dry earth, these mineral springs were the only exception. The bright water and silky mud definitely left a lasting impression. I went to school for graphic design: a generally clean, two-dimensional discipline. After a while I found myself gravitating towards ceramics and the muddy, tactile quality of clay. At the same time, I wanted to find ways of precisely shaping the medium and began 3D printing my own tools for wheel-thrown and hand-built forms."If it weren't for the 419-mile long aqueduct… Los Angeles would not exist as it is today"
Where did your interest in Los Angeles' water management systems develop from?
My interest in hydro engineering began after seeing a diagram of an Archimedes screw, a helical pump used to transfer water against gravity. I picked up a book about hydro technology in the Roman empire that got me sketching variations of water fountains. I also began thinking about growing up next to the Silver Lake Reservoir: a large, artificial body of water in a naturally parched climate. If it weren't for the 419-mile long aqueduct delivering water from the Owens Valley, Los Angeles would not exist as it is today. I began noticing the infrastructure built for water distribution and found beauty in these massive, concrete public works.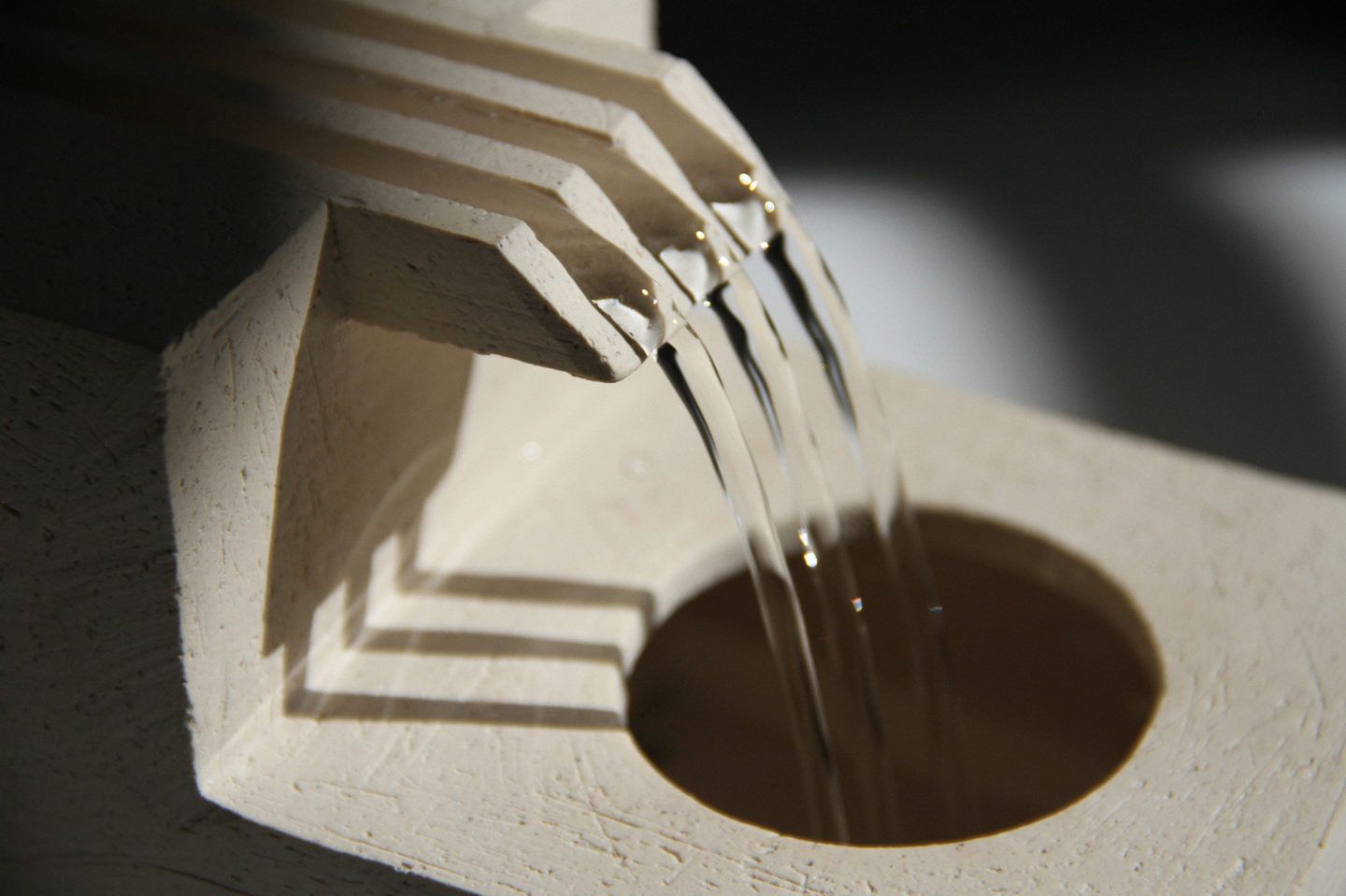 Your fountains have an architectural quality to them; are there buildings that influence your design approach beyond the qualities of these dam systems you speak of?
I grew up around an eclectic mix of homes where a lot of young experimental architects found clients, including Richard Neutra, Rudolph Schindler, and William Kessling. Of course, when I was young they were just the stucco-clad homes whose yards I'd sneak through to get home from "The movement and sound of the water suggests a moment of pause"school. It was only after returning from New York that I realized how they stood out as unique, both within architecture and in making Los Angeles feel like home. Subconsciously, I think elements of these structures worked their way into the fountain.
How is the fountain made?
In the beginning, it was all trial and error! There weren't many examples of small-scale ceramic fountains to reference, so my process was full of naive assumptions. The process reminds me of sewing a garment from a pattern. I begin by rolling out flat slabs of terracotta or porcelain clay which I cut using a template. These pieces are joined at the seams to form the walls and an inner chamber. Using a 3D printed dye, I extrude a bit more clay to form the delicate channels that separate the water.
Your work is based around the idea of recentering ourselves away from overuse of technology, and the sound of water fountains aims to alleviate symptoms related to this. Why is this important?
The work isn't necessarily meant to counter the habits, but exist alongside them. Staring at screens occupies a lot of our time, at home and work. The desktop scale of the fountain encourages placement on a table or shelf, sometimes sharing space with a screen. The movement and sound of the water suggests a moment of pause relative to the demands of the screen. There is an importance to zoning out and engaging your senses.