Based in Lisbon, Portugal's vibrant capital, Made in Situ studio was founded by French interior architect and designer Noé Duchaufour-Lawrance. His first collection, 'Barro Negro', is a series of handcrafted black ceramic vases, lamps, diffusers, and drink vessels that combine raw materials with Portuguese ancestral practices.
The pieces in 'Barro Negro' are created using a traditional firing technique in which the pottery is buried with burning pine and then covered in soil, in a process called Soenga that dates back to Neolithic times. The sensuous process, which gives the pieces their ashen, black appearance and smoky smell, is a custom that is still practiced in the Molelos Village, located in a mountainous region in the north of Portugal. The Made in Situ team visited the area as part of their research, continuing into the mystical landscape of Serra do Caramulo. "Misty mountains, high in the fresh crisp air, are scattered with large tumbled boulders covered in moss, shrubs, and grasses," the studio says of the area. "This is a landscape of shifting forms, a landscape whose winding roads hide a Portugal that is less known." The pieces aim to embody the visual characteristics of the tumbled boulders in the Serra do Caramulo.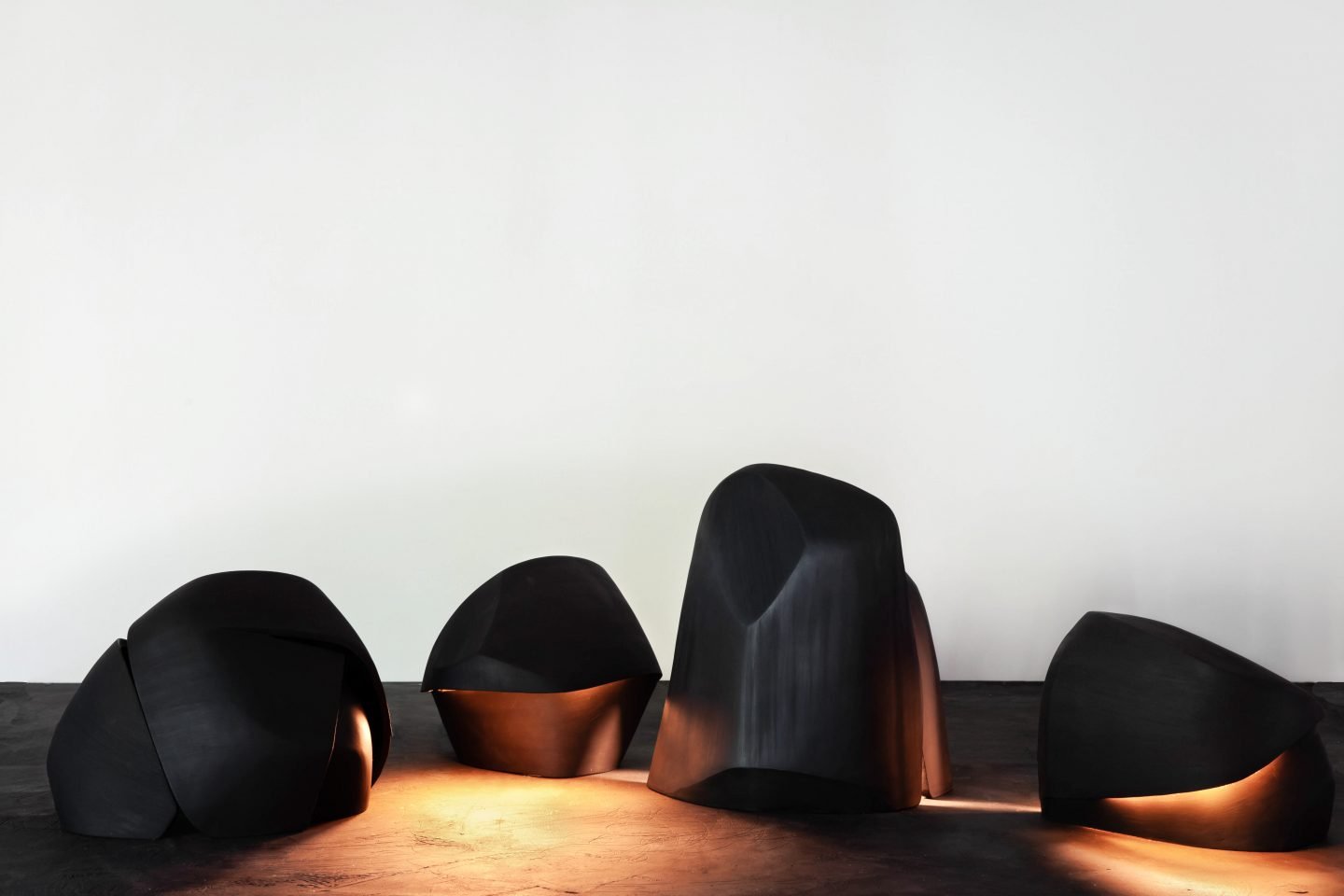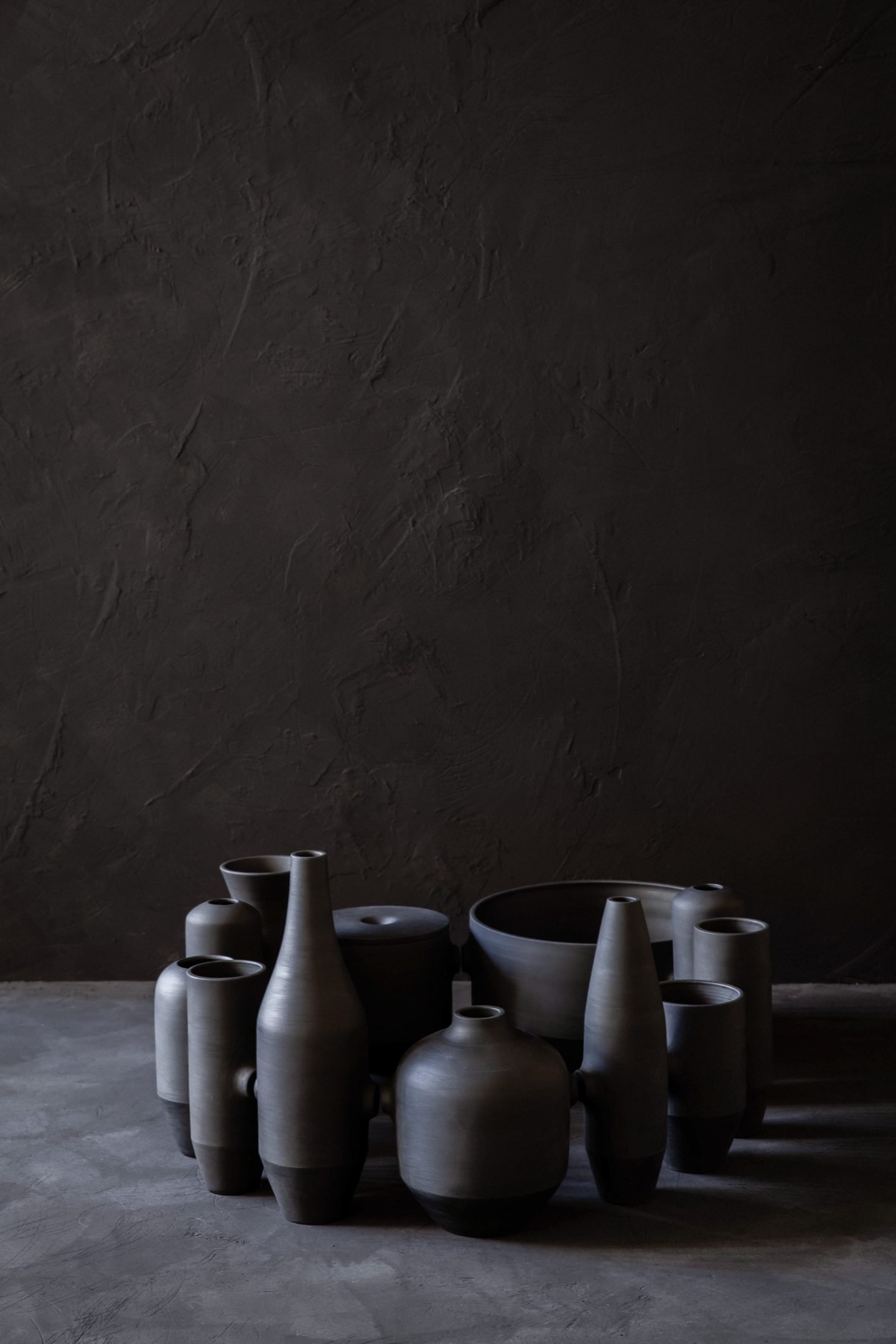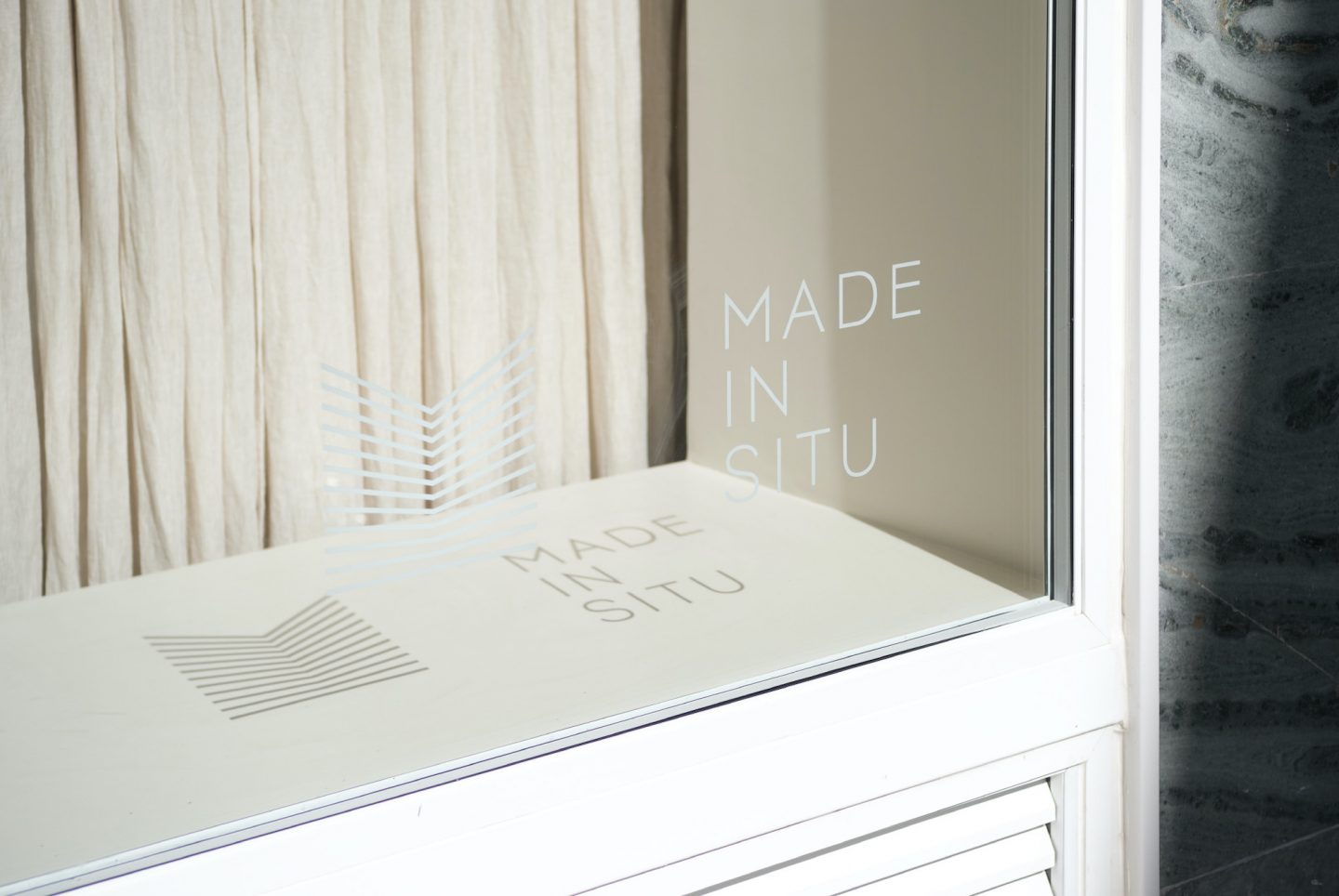 Exploring Barro Negro pottery from the Tondela region, in which the collection finds it title, and sourcing stone from the quarries of Estremoz and cork from Algarve, Made in Situ's investigation into Portuguese crafts and techniques is celebrated through their black ceramic forms, with the sensorial perceptions of smell, touch, and light. "The designed pieces are the fruits of my adventures, explorations of geological and biological textures, patterns, materials, and their related techniques," explains Duchaufour-Lawrance. "Above all, my stimulation comes from human knowledge and sensitivity, linking to and embedded in each specific place."
The pieces in the collection delve into themes of connection, land formation, and buried flames, thereby embodying elements of earth and fire. "Because of the porousness of the material, the distinct atmospheric experiences in the powerful surrounding mountains and the smoke, the flames and the earth of the Soenga, perfume diffusers resonated as a medium through which to explore and share the full sensual experience of this place," explains Duchaufour-Lawrance of some of the pieces in the collection. 'Barro Negro' is on display at Made in Situ in Lisbon. For more information or to see the exhibition, click here.