The underlying concept behind Nendo designs is to reshape the small moments of excitement or astonishment as imaginative furniture and accessory designs. Similarly to Nendo's Trace collection and the modular lamps created for FLOS, the studio has once again combined playful functionality with aesthetic experimentation. The designs for Zens are categorized into three series, 'Picto', 'Chirp' and 'Stone'. 
—
The first piece is 'Picto'; a furniture collection consisting of a stool, a side table, a shelf and a storage unit. Each piece has a triangular base while the tops vary depending on function; from cuboid and cylindrical tops used as shelves, to a linear top for a table and a curved edged top, which acts as a seat. The inspiration behind 'Picto' stems from Kanji – the Chinese characters, where one word holds a multitude of meanings. Kanji is reflected through the rearranging of three-dimensional shapes to form a variety of furniture pieces and through the simple silhouette of the furniture designs, which project a strong graphic expression similar to that of the Chinese alphabet.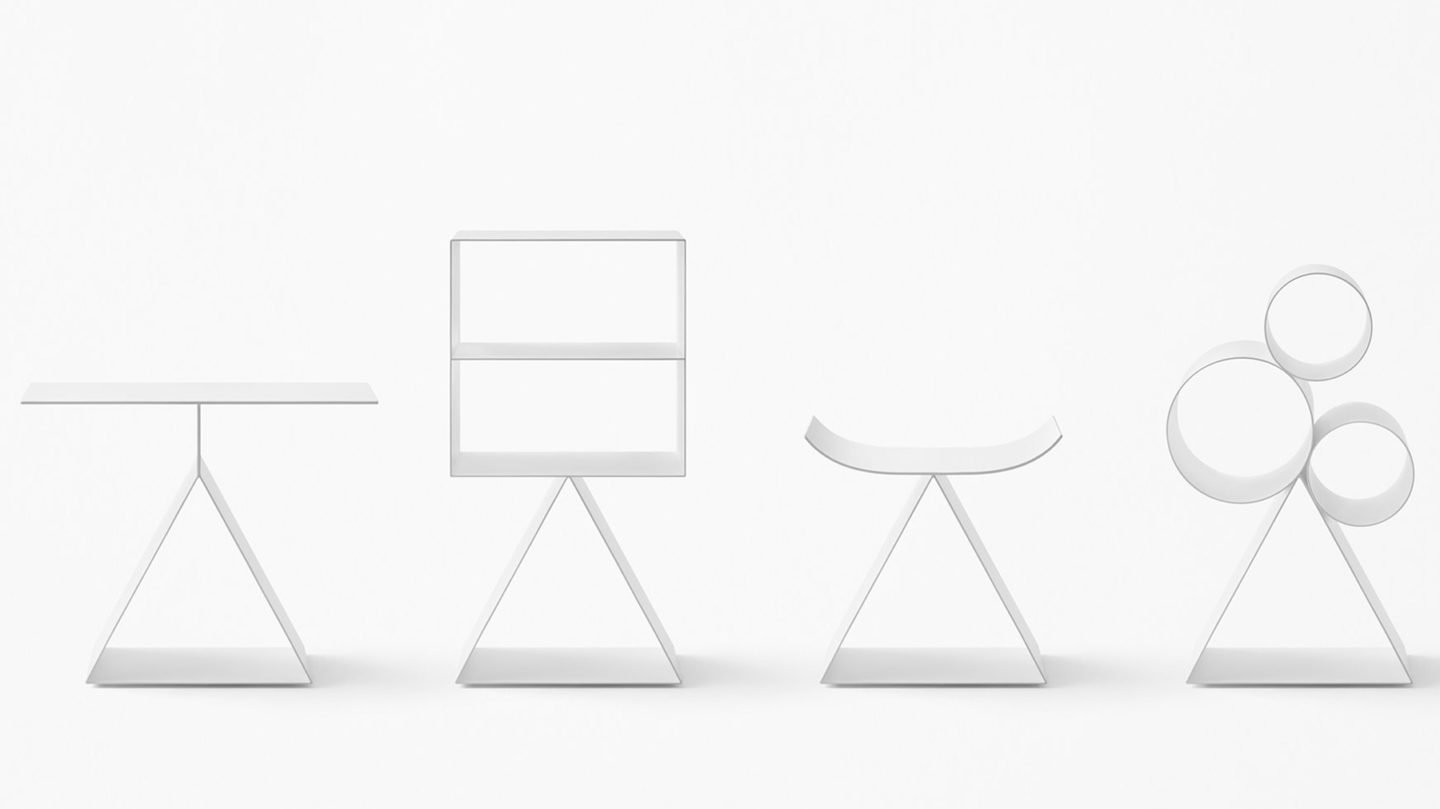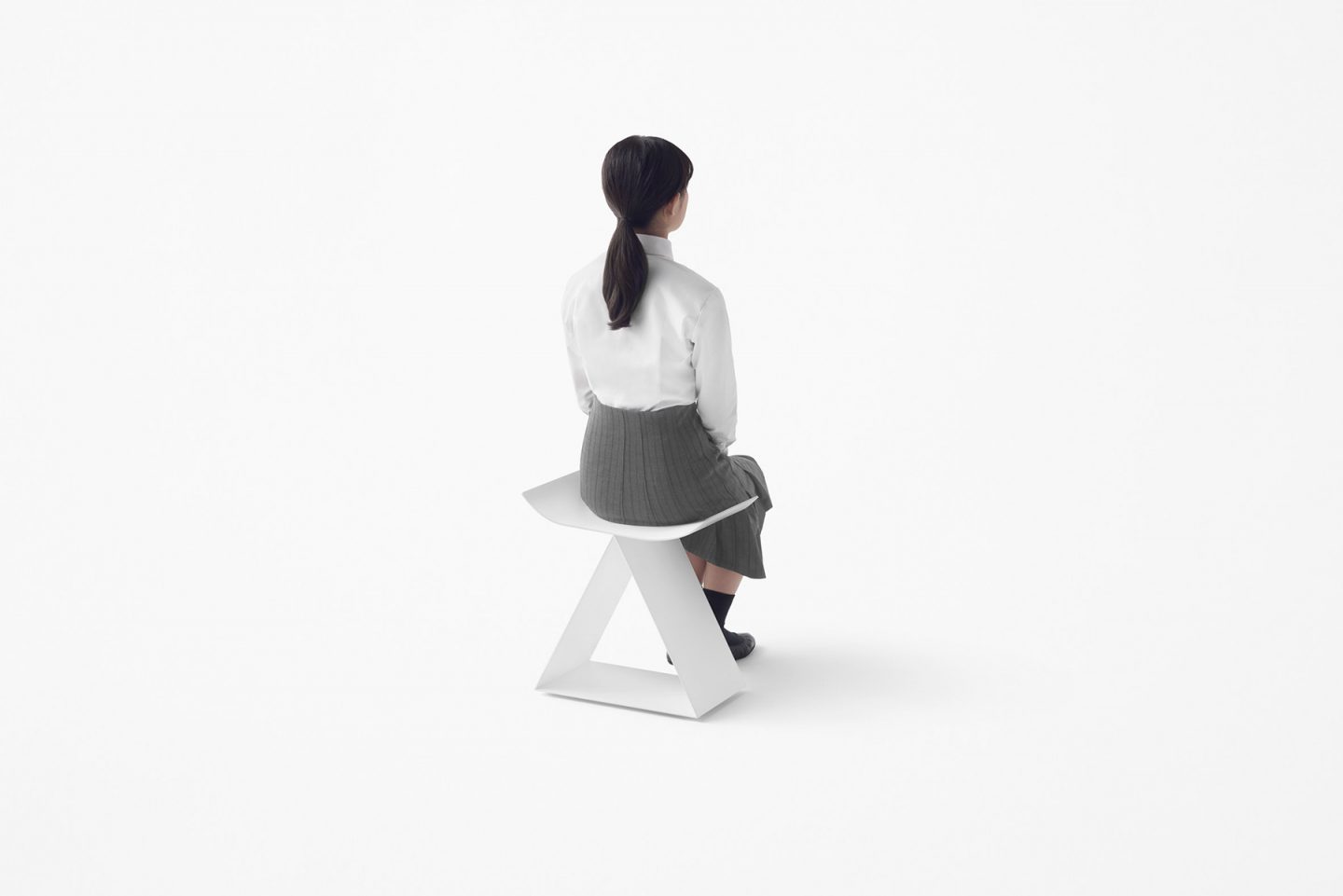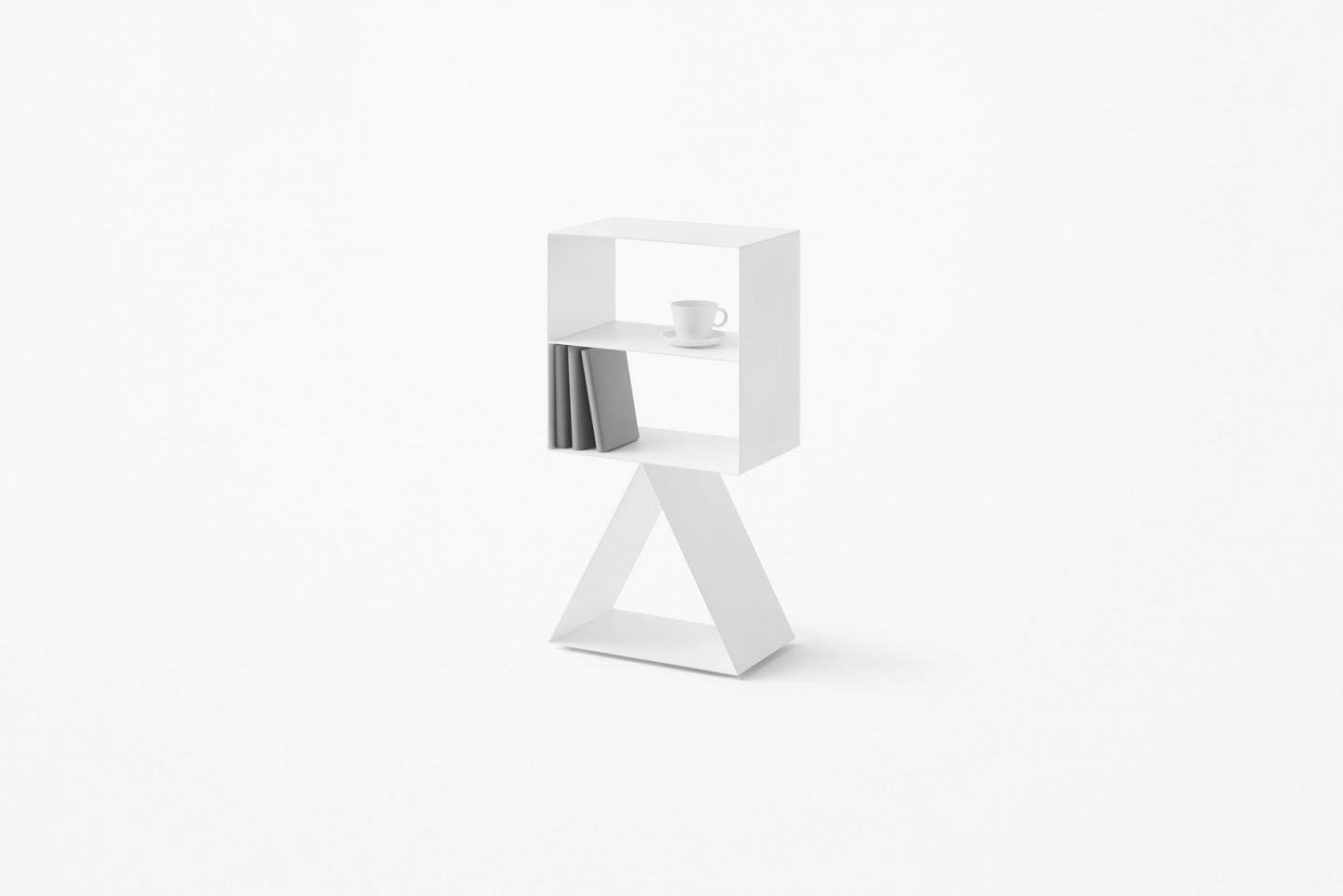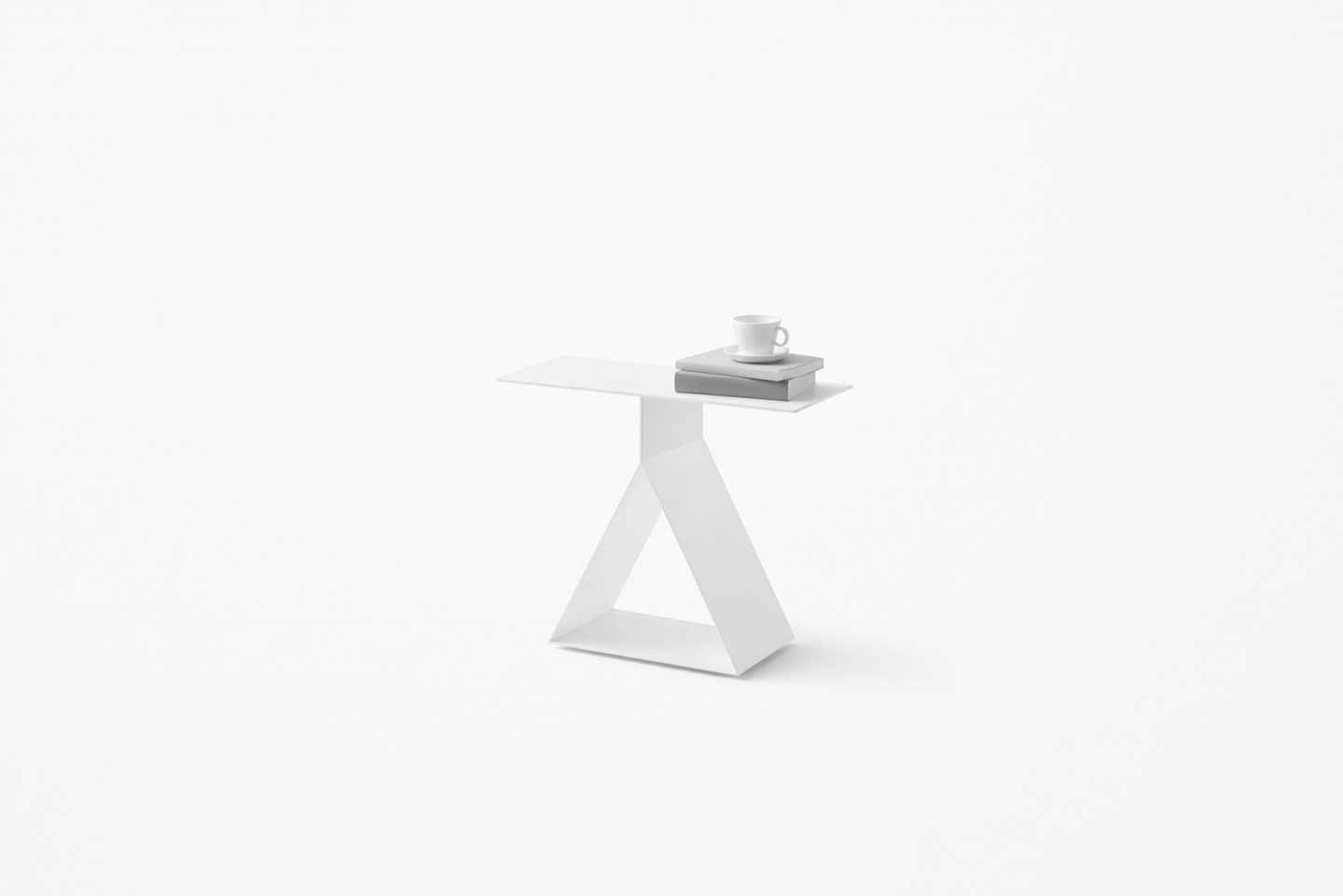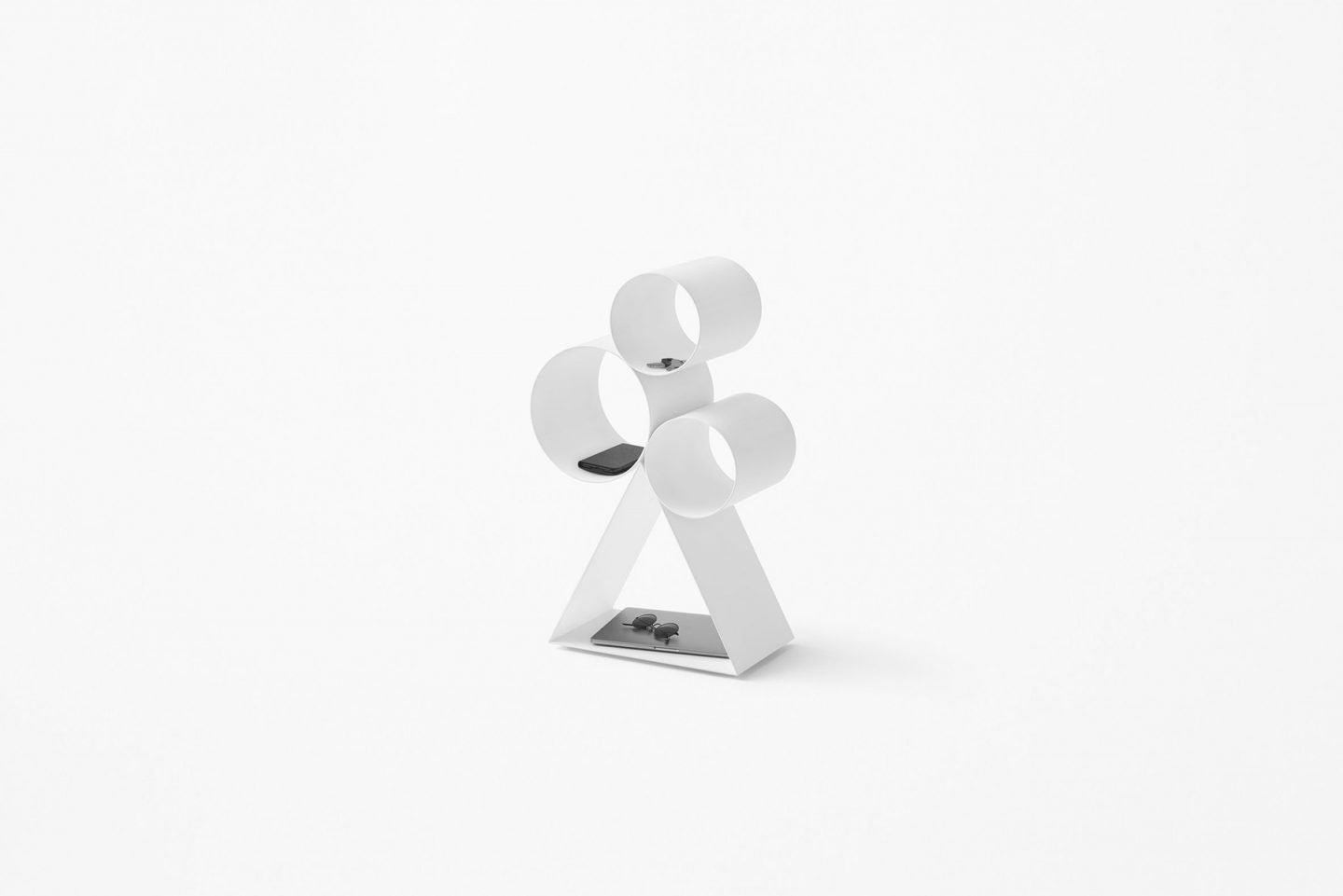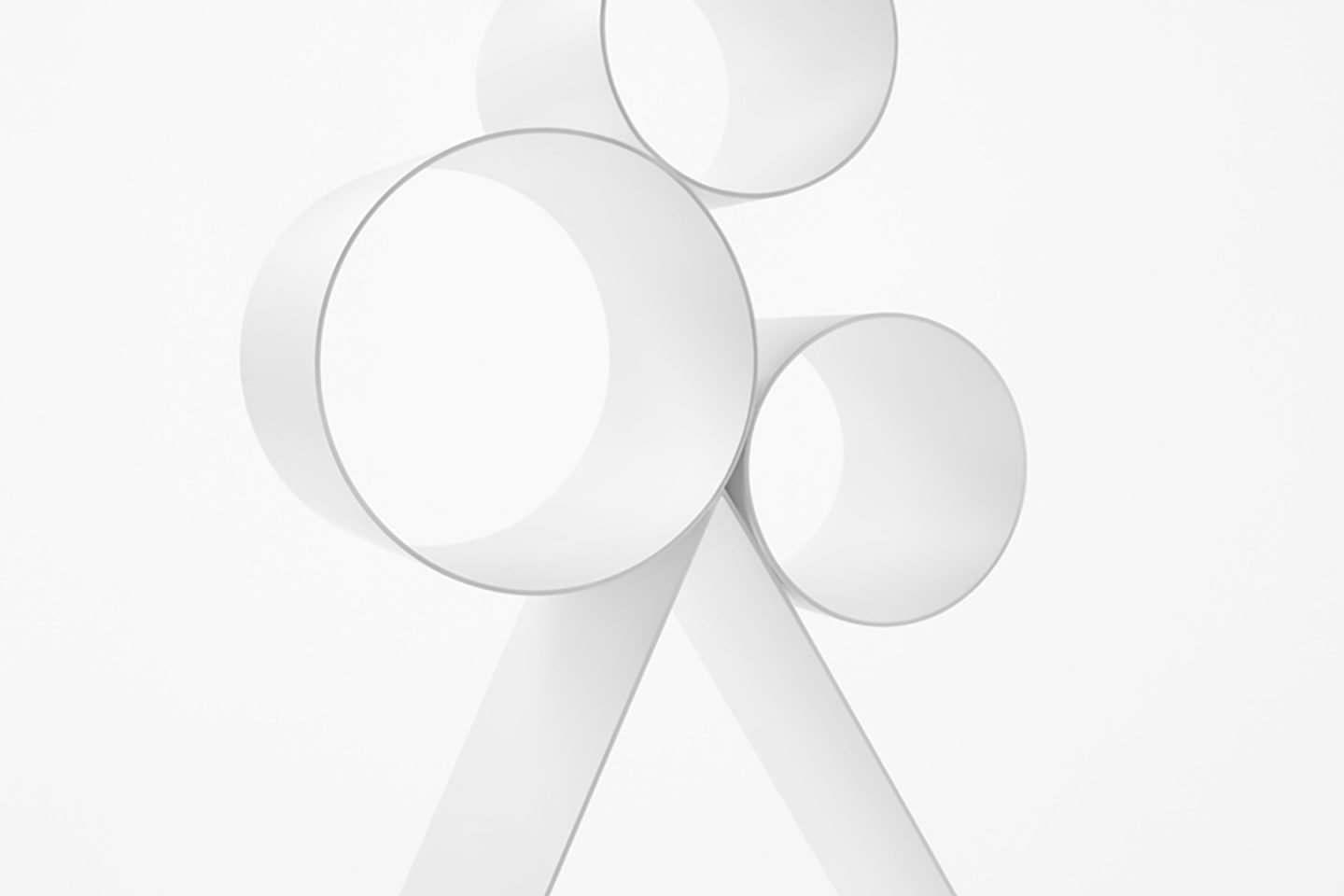 The second in the series is entitled 'Chirp': display systems that borrow their appearance from everyday observations. The structures reference trees and power lines, while the single flower vases and small containers echo small birds resting. The vases slot onto the grey panels and can be added and removed accordingly.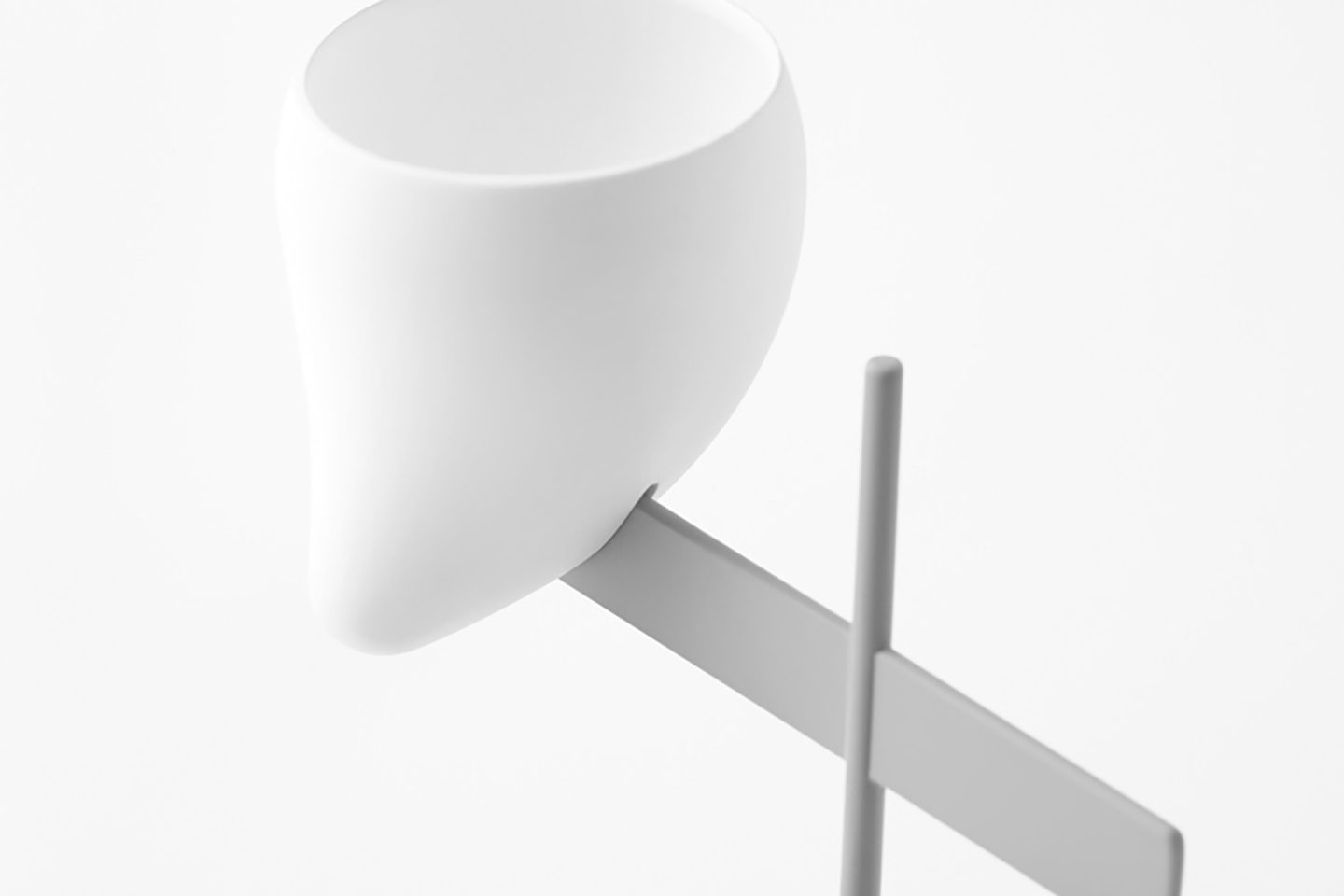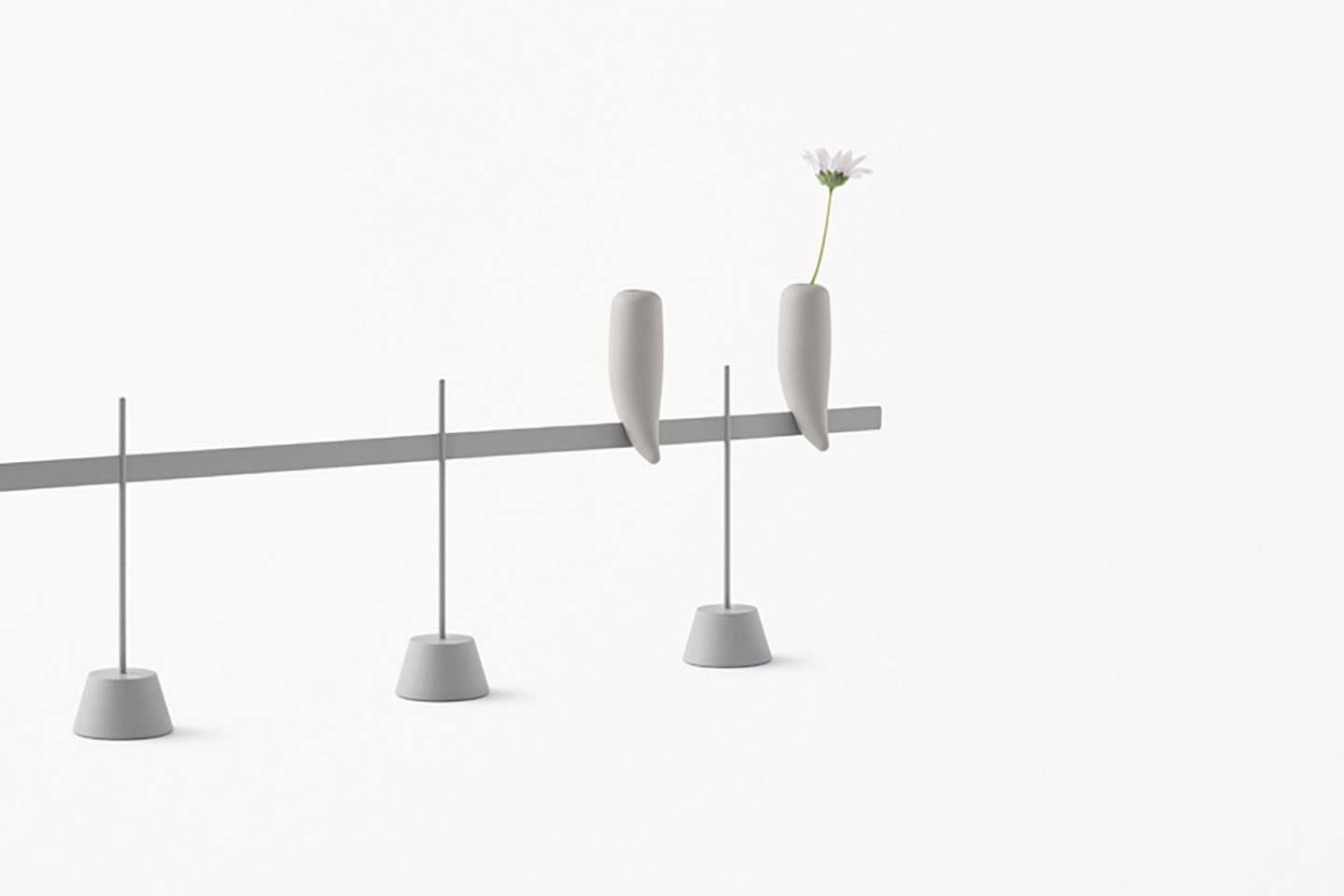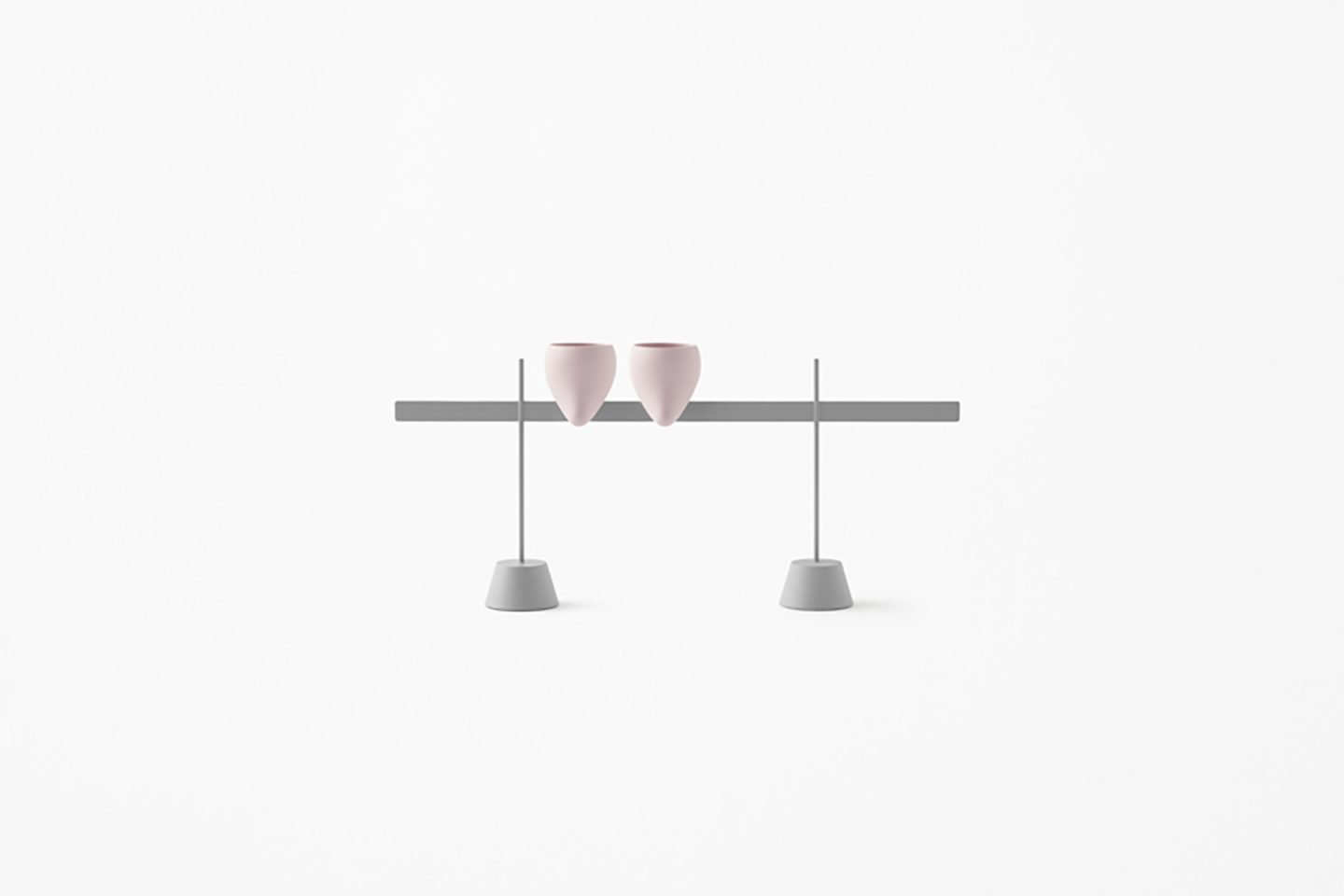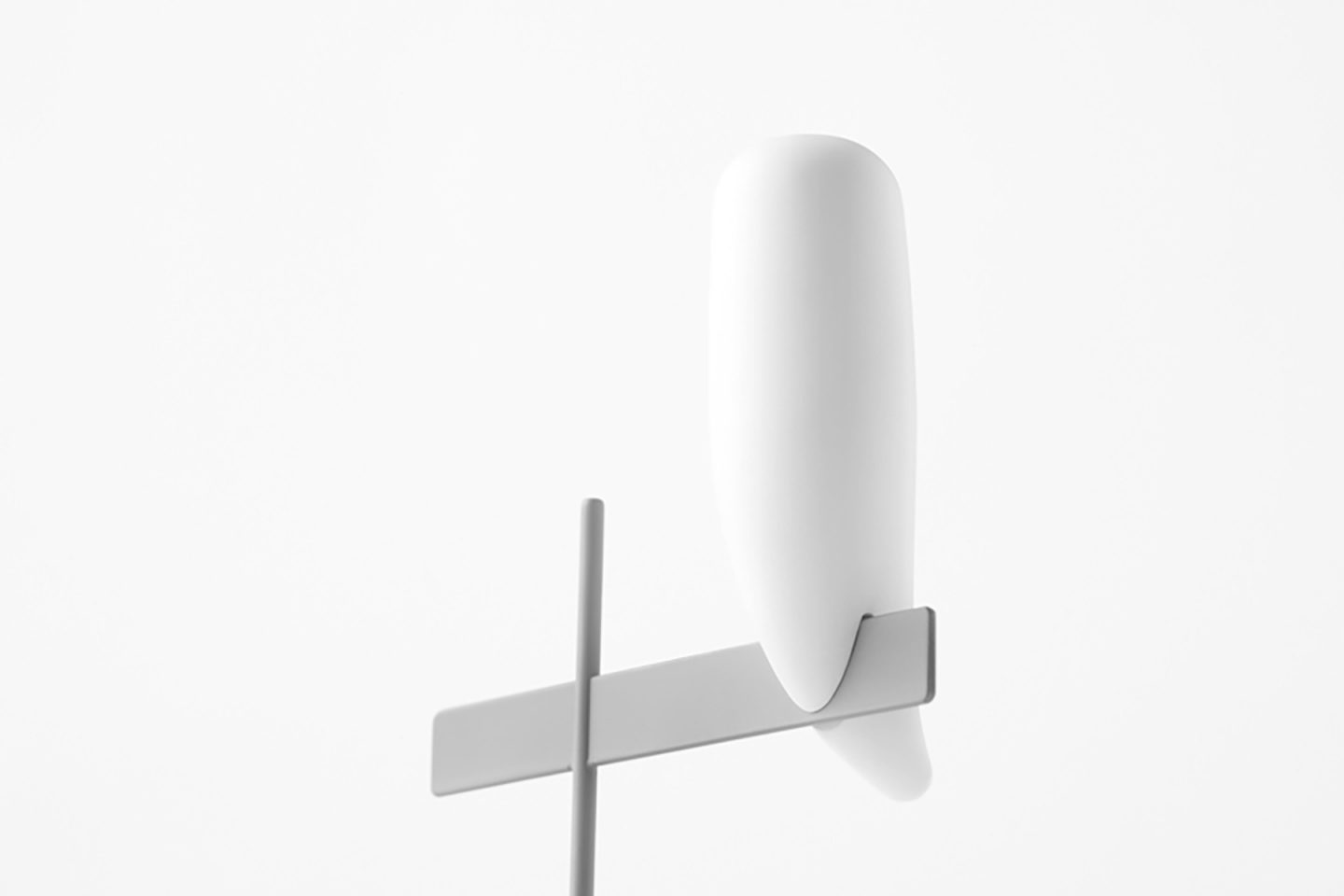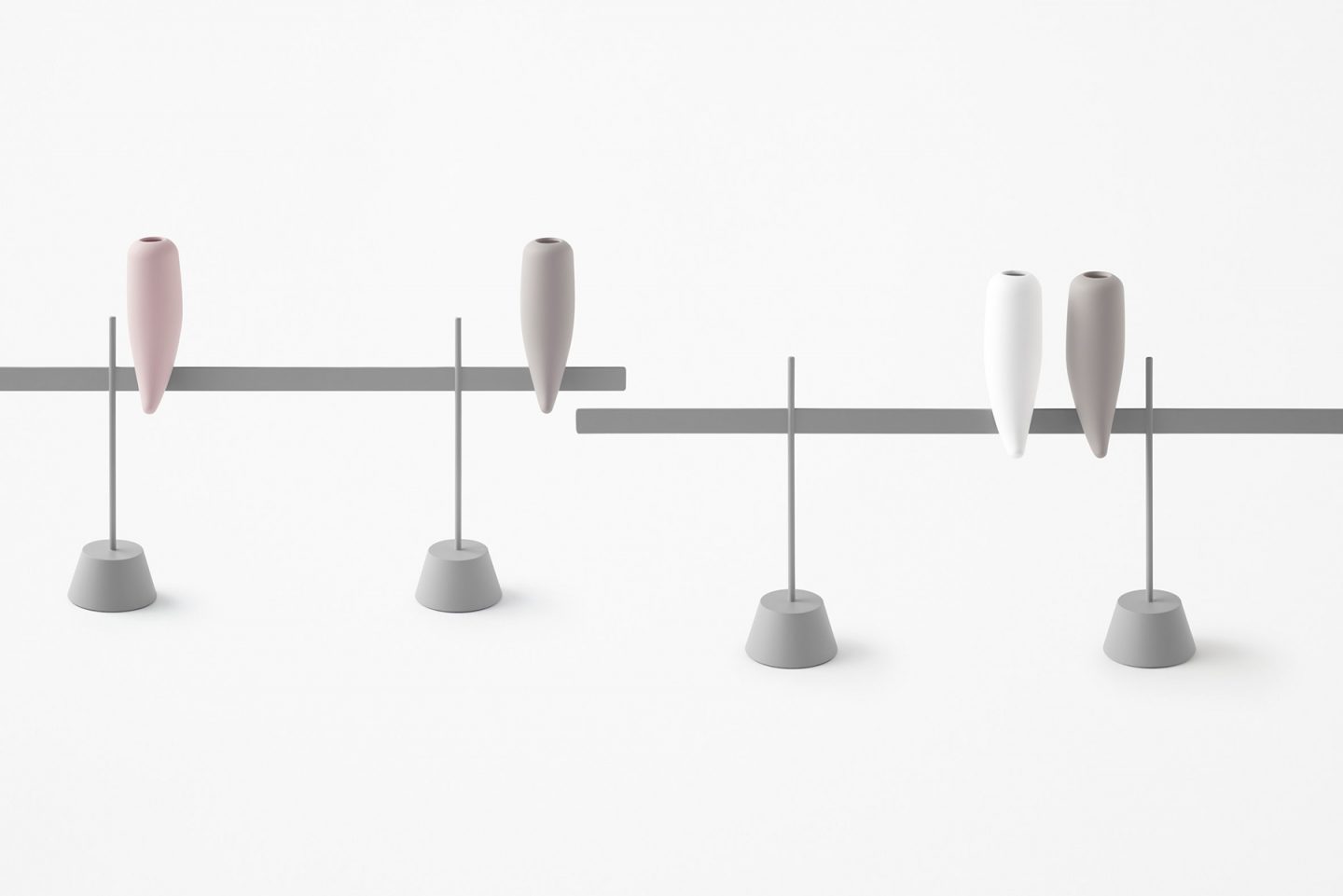 The final component is entitled 'Stone' and encompasses stackable tea and coffee sets with round stone-like lids. The idea behind 'Stone' was to create a tableware collection where every element could be stacked on top of one another. The lids on the iron kettle and Chinese teapot are made of hollow silicone and are perforated on one side to double as tea strainers. The use of silicone means the lids have very low thermal conductivity while the tea cups are made from urethane foam to prevent unwanted clatter. The lid from the glass water jug also can also be used for cold brewing tea. Additionally, the long, square and round plates feature sunken expressions for small stone shaped containers to function as sauce dipping pots.