"Tree-like canopies made from native New Zealand kauri wood frame the gallery"The central challenge of the redevelopment was to transform and expand an 1887 heritage building and the connected 1916 Mackelvie Gallery set on the edge of the city's Albert Park into an adaptable, contemporary space. Of key importance was the creation of a seamless pedestrian transition from the park down to the bustling streets below, which was achieved with the introduction of landscaped terraces and large glazed window facades.
However, the most exciting element of the gallery's exterior is surely the layered tree-like canopies made from native New Zealand kauri wood, which frame the gallery in striking tones of rich amber and unite the old gallery spaces with the new part of the building. Generous atriums at the front and back of the building link it to with the surrounding tree canopy in the park behind. Since its opening in 2011, Auckland Art Gallery has been awarded numerous accolades, including World Building of the Year at the 2013 World Architecture Festival Awards. If you're lucky enough to be nearby, keep tabs on its permanent and temporary exhibitions here.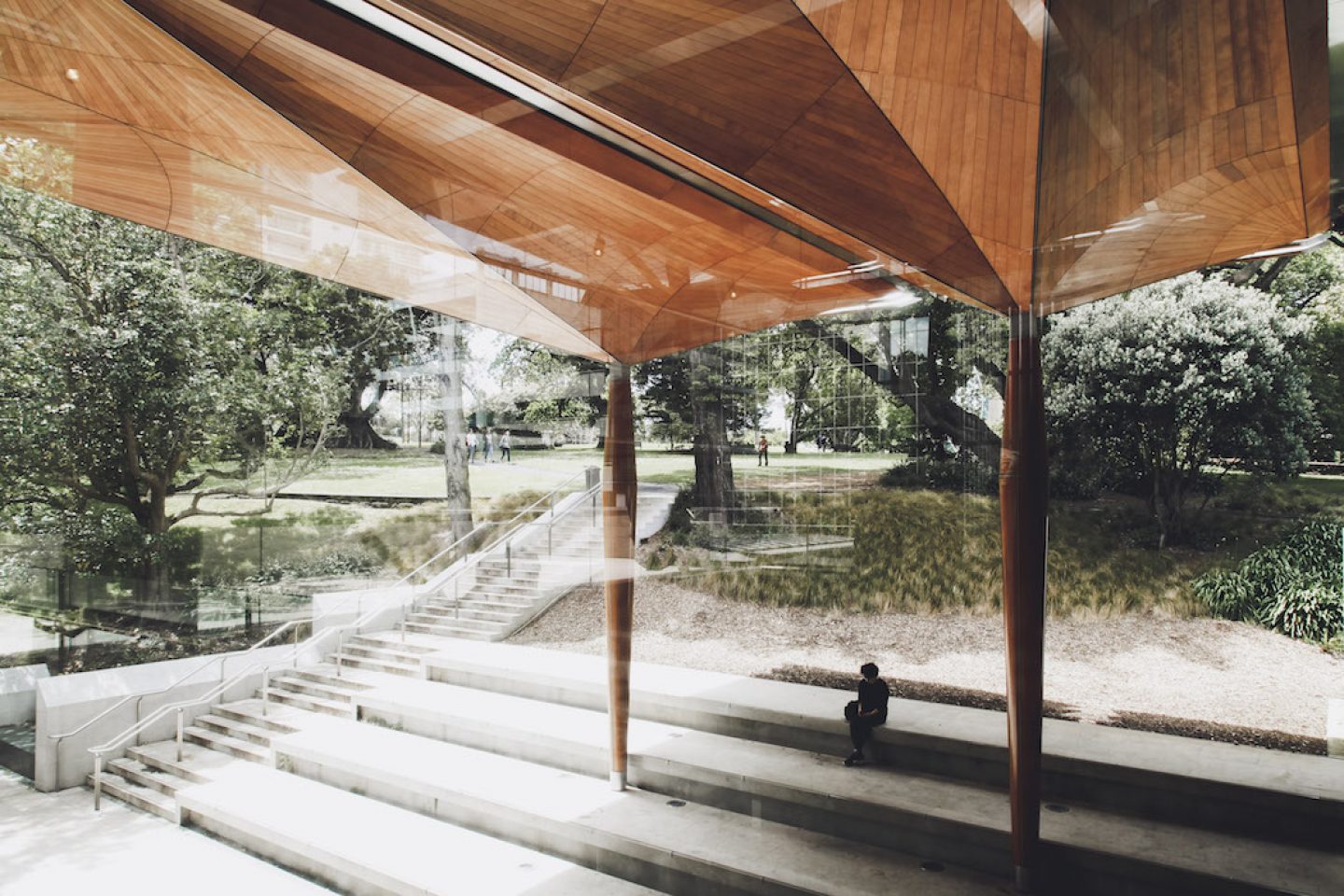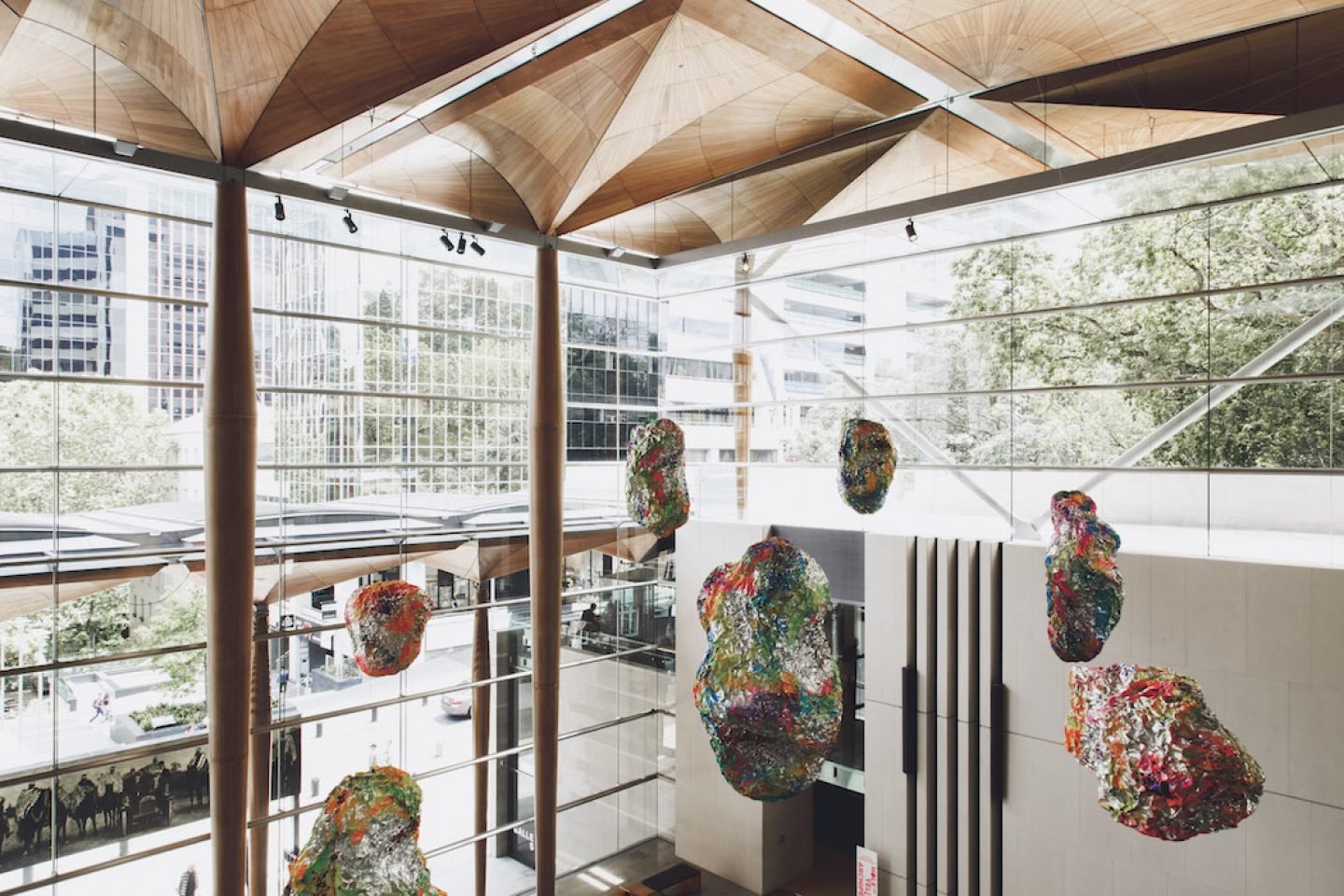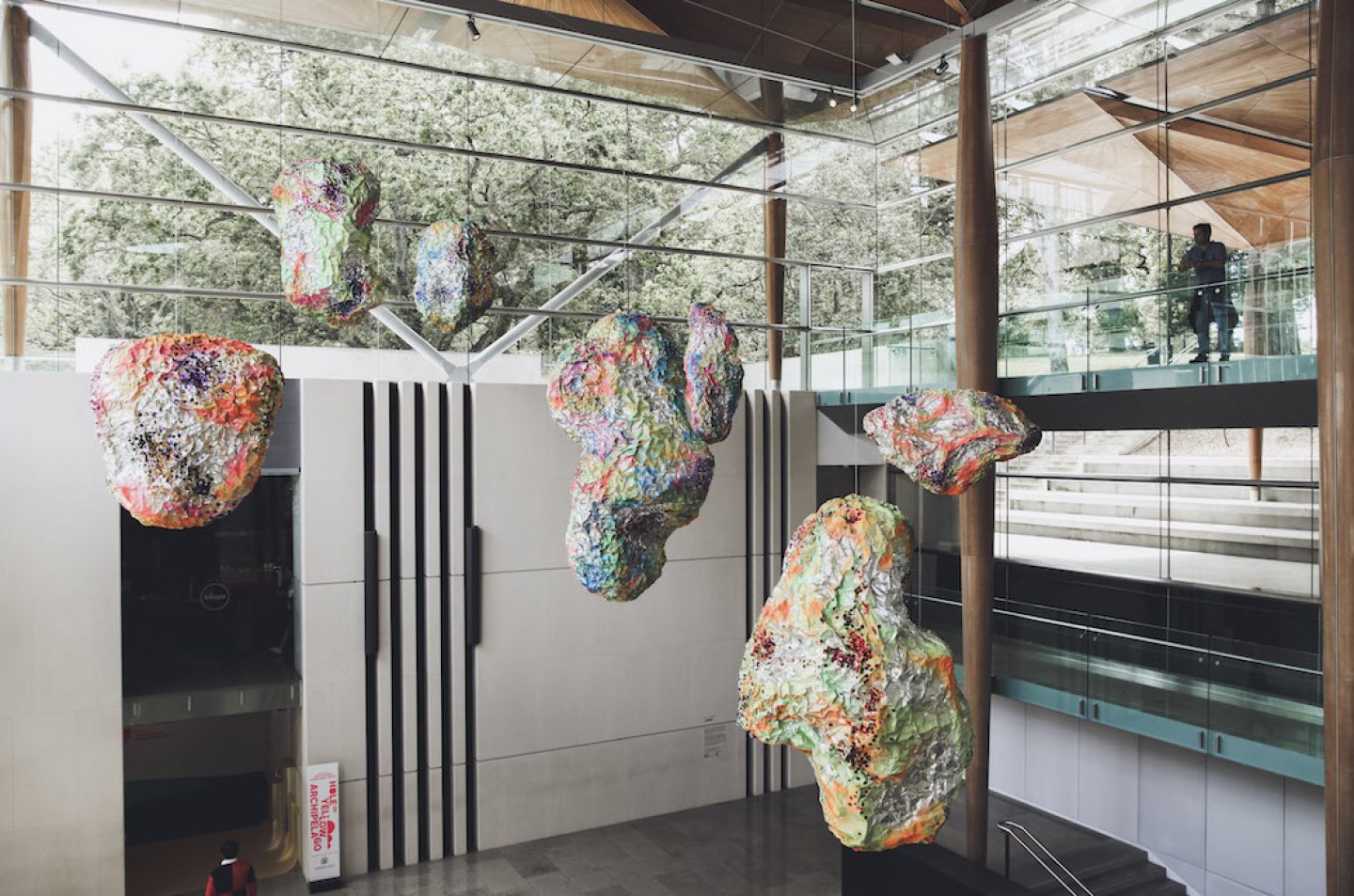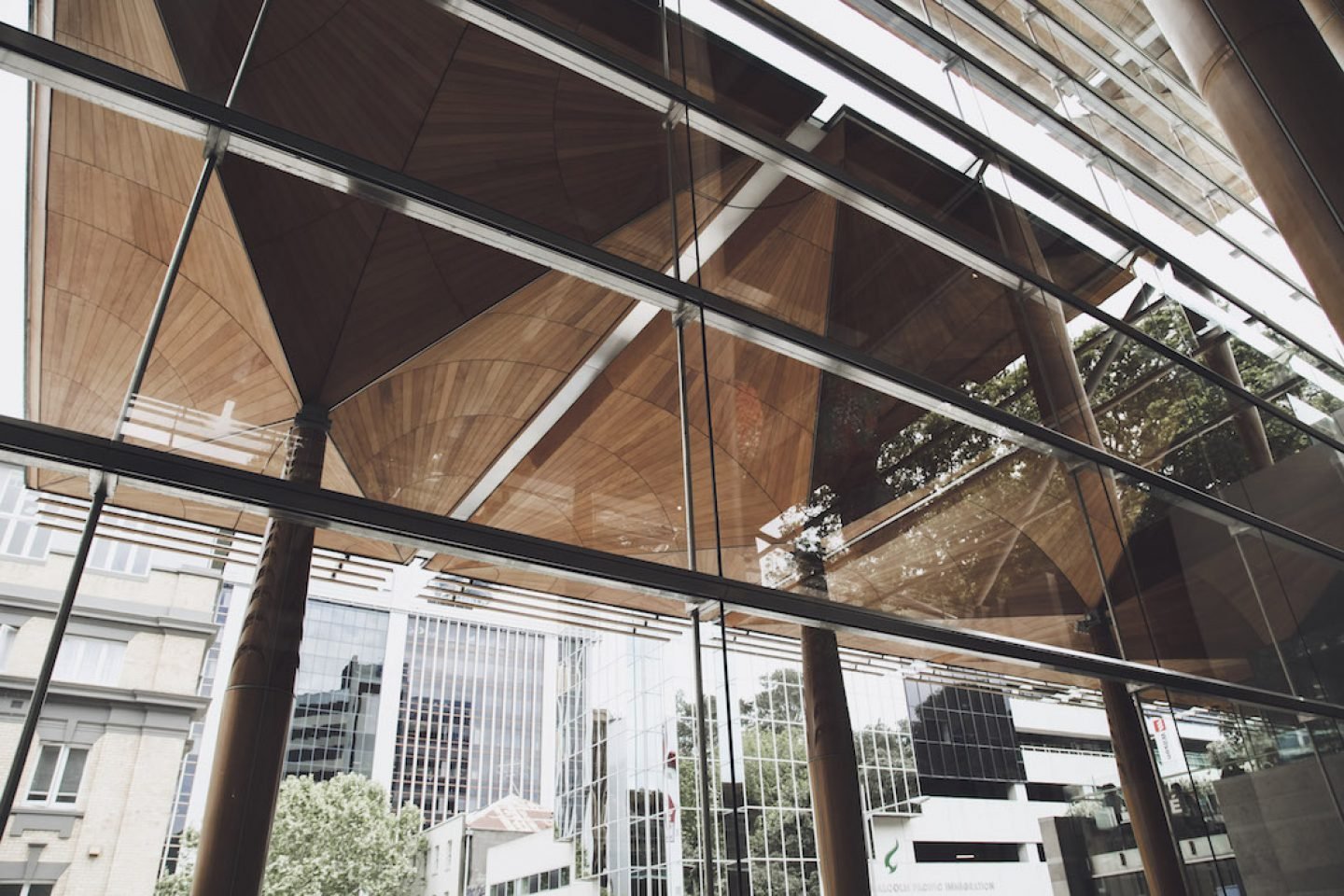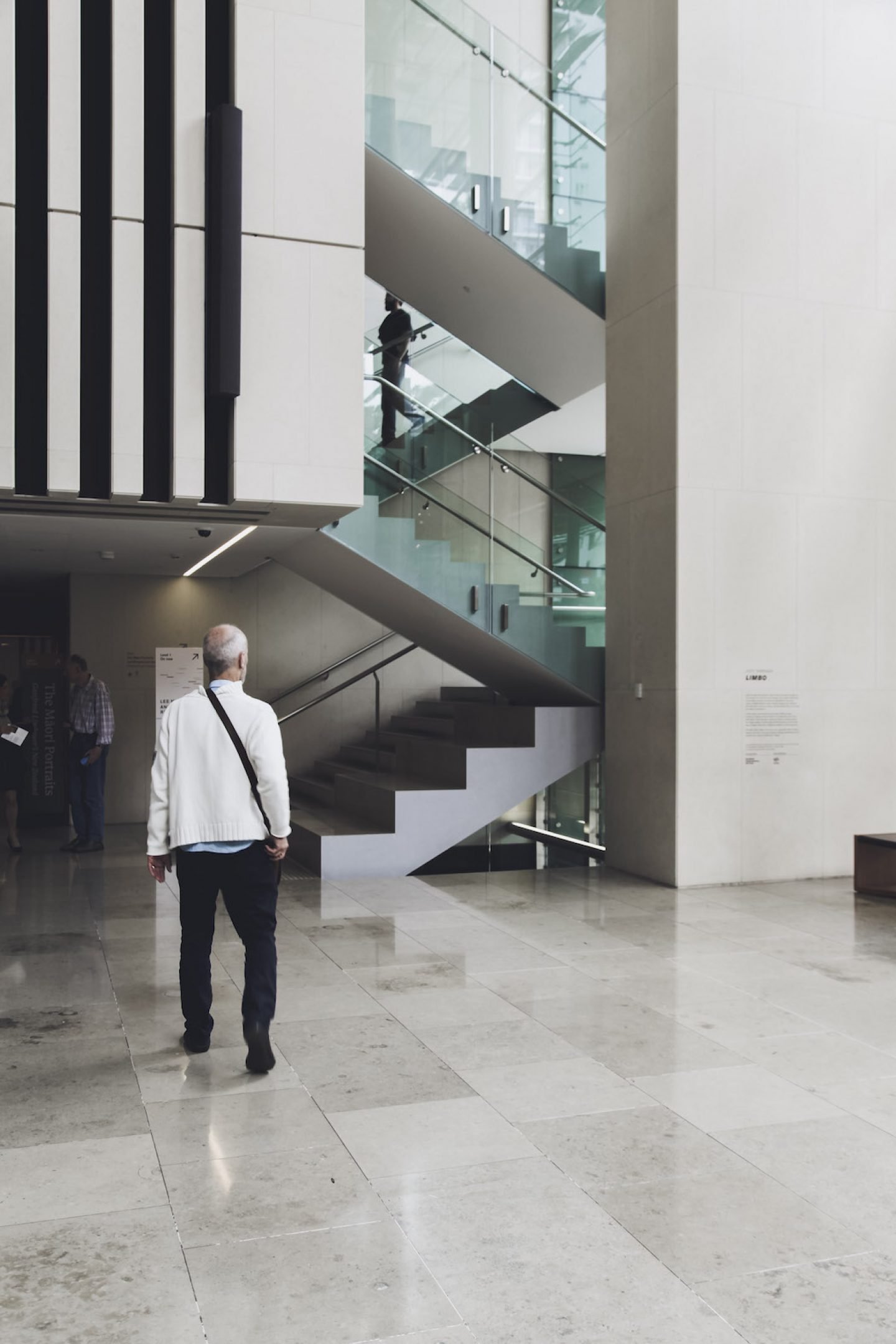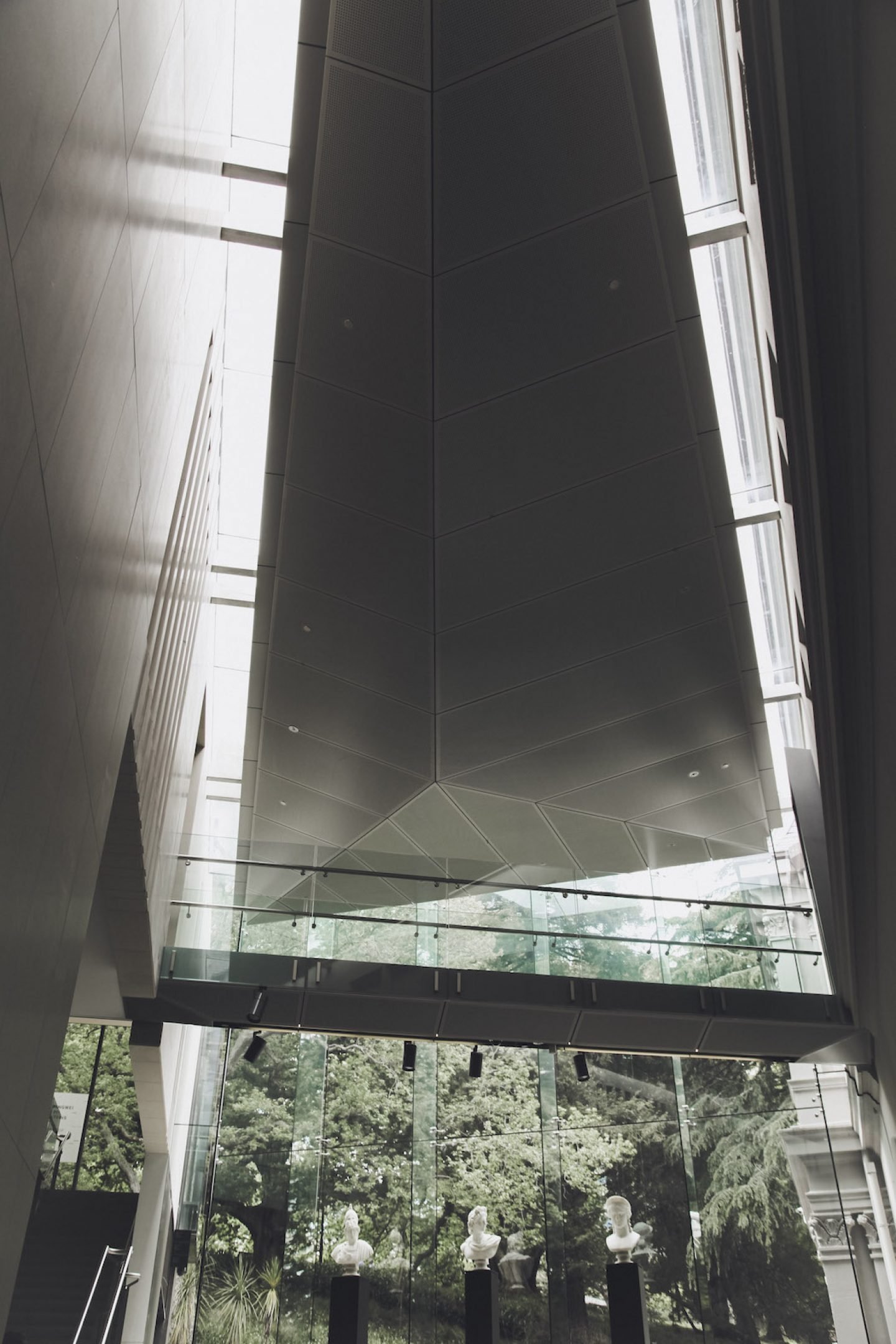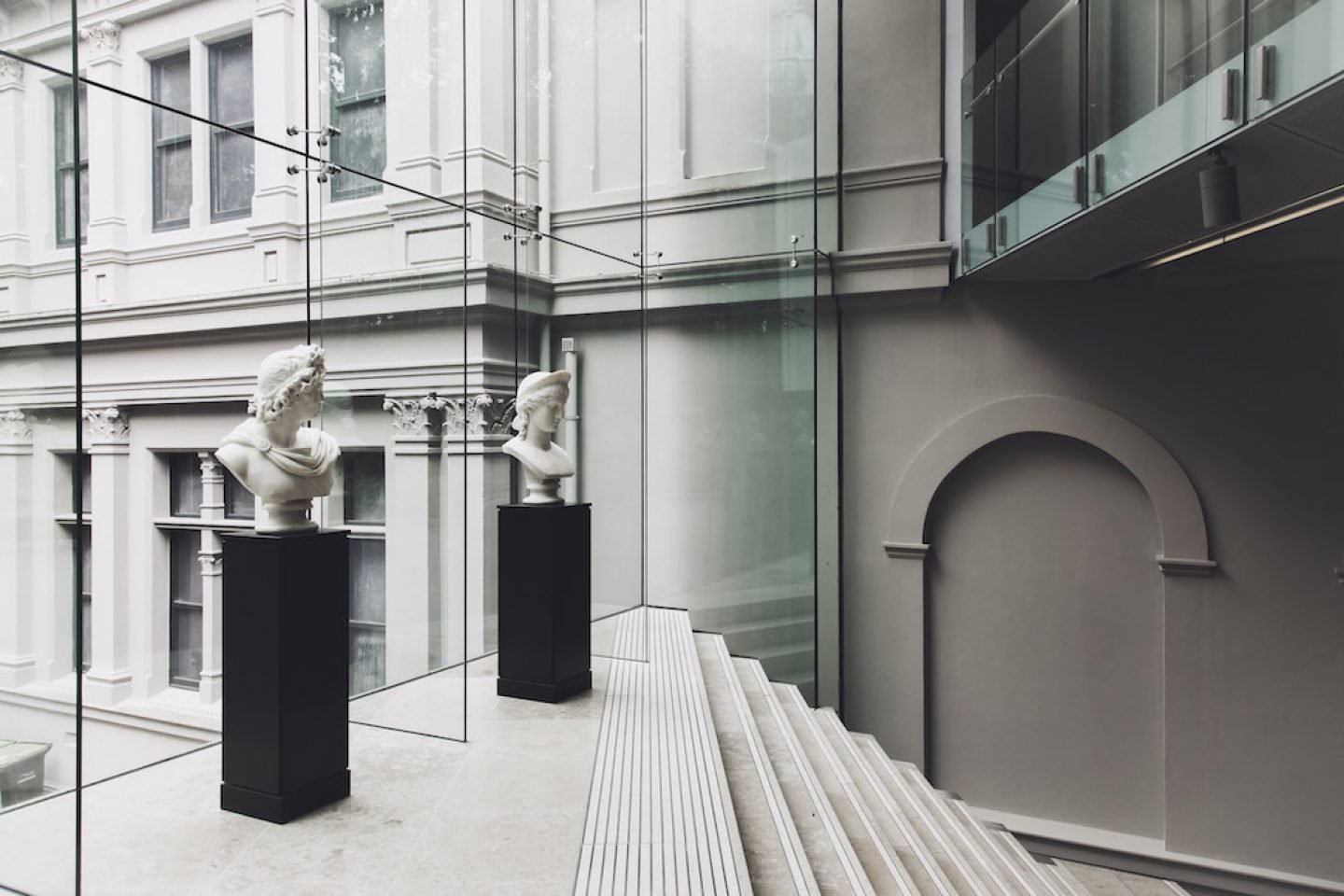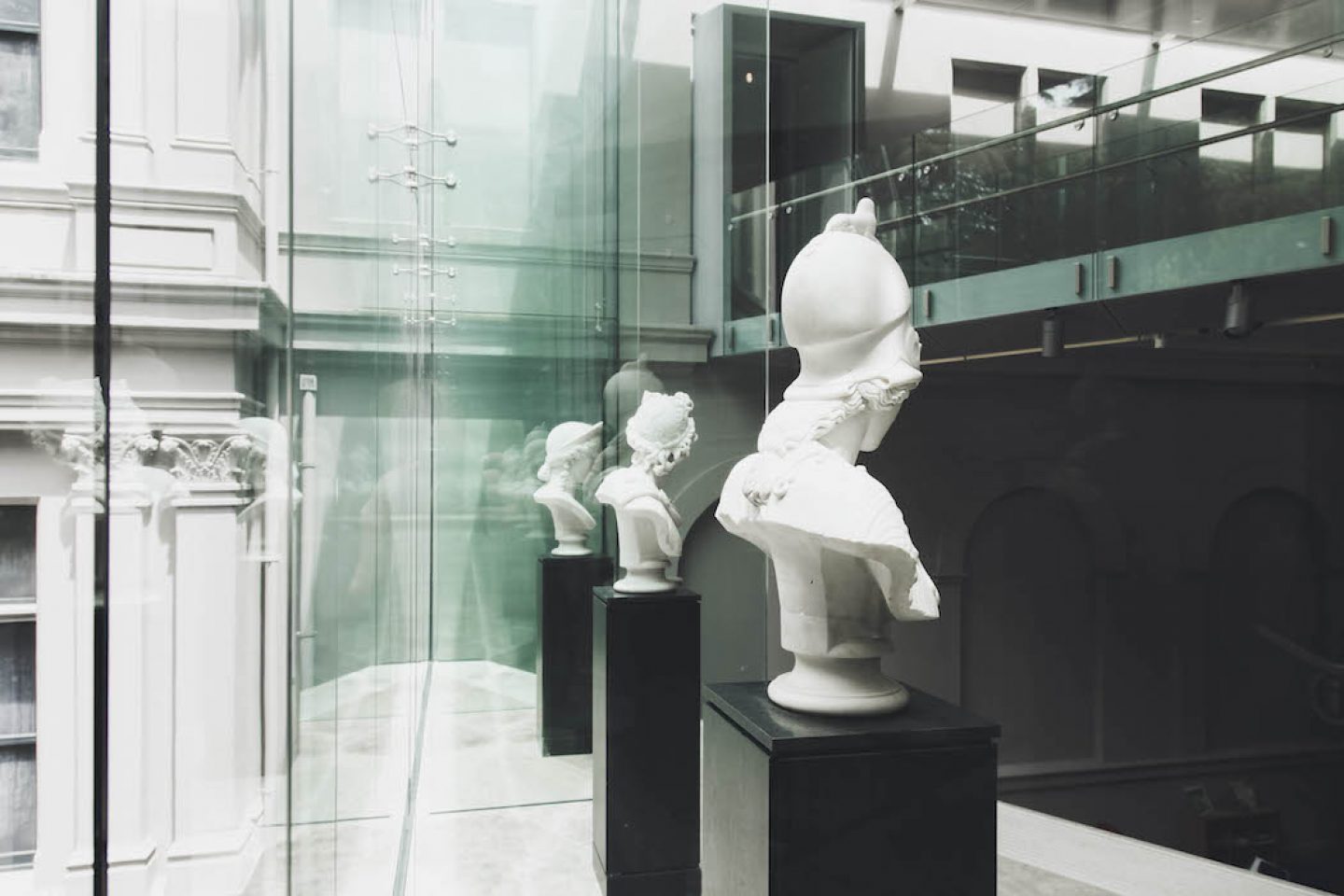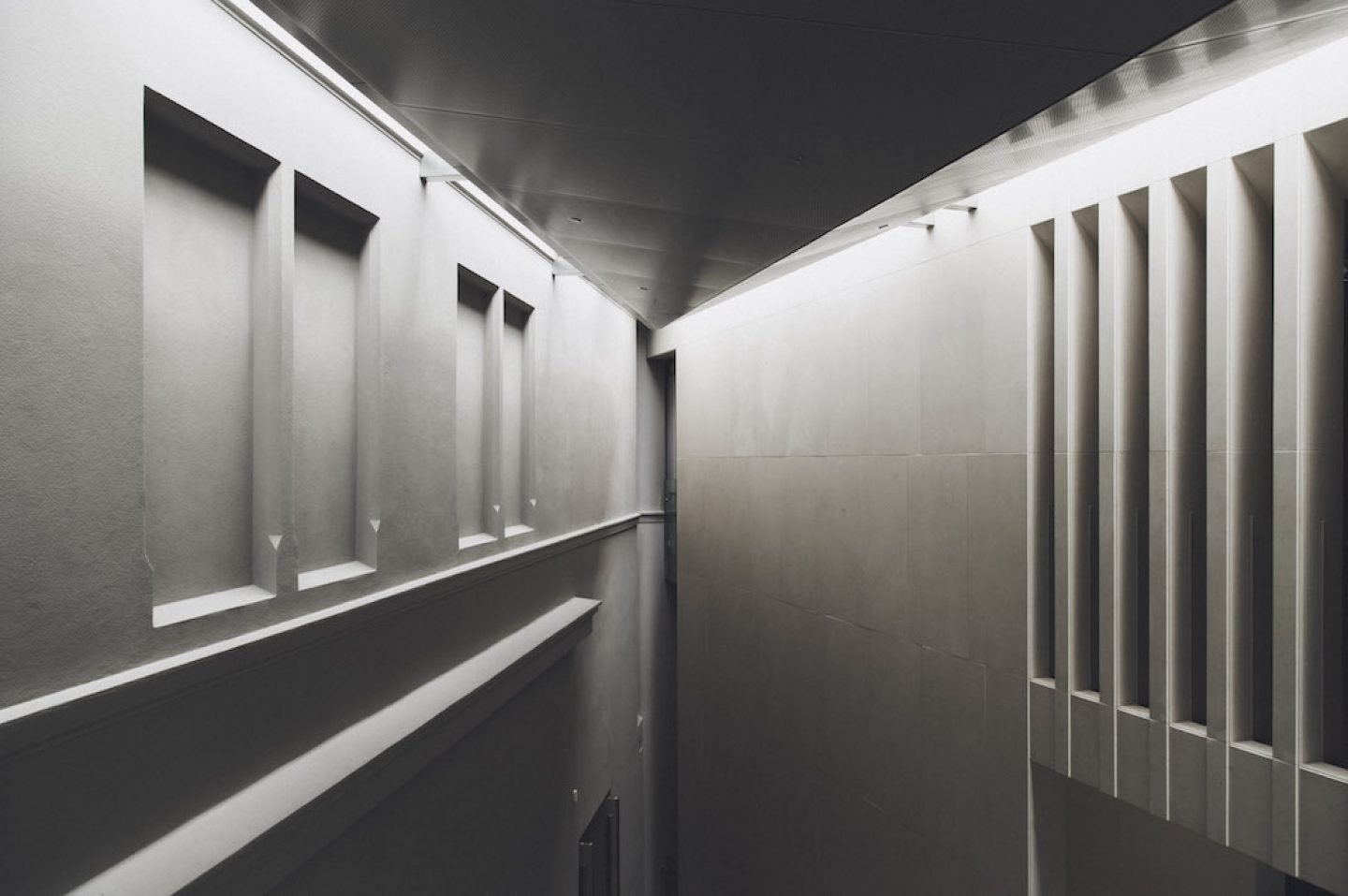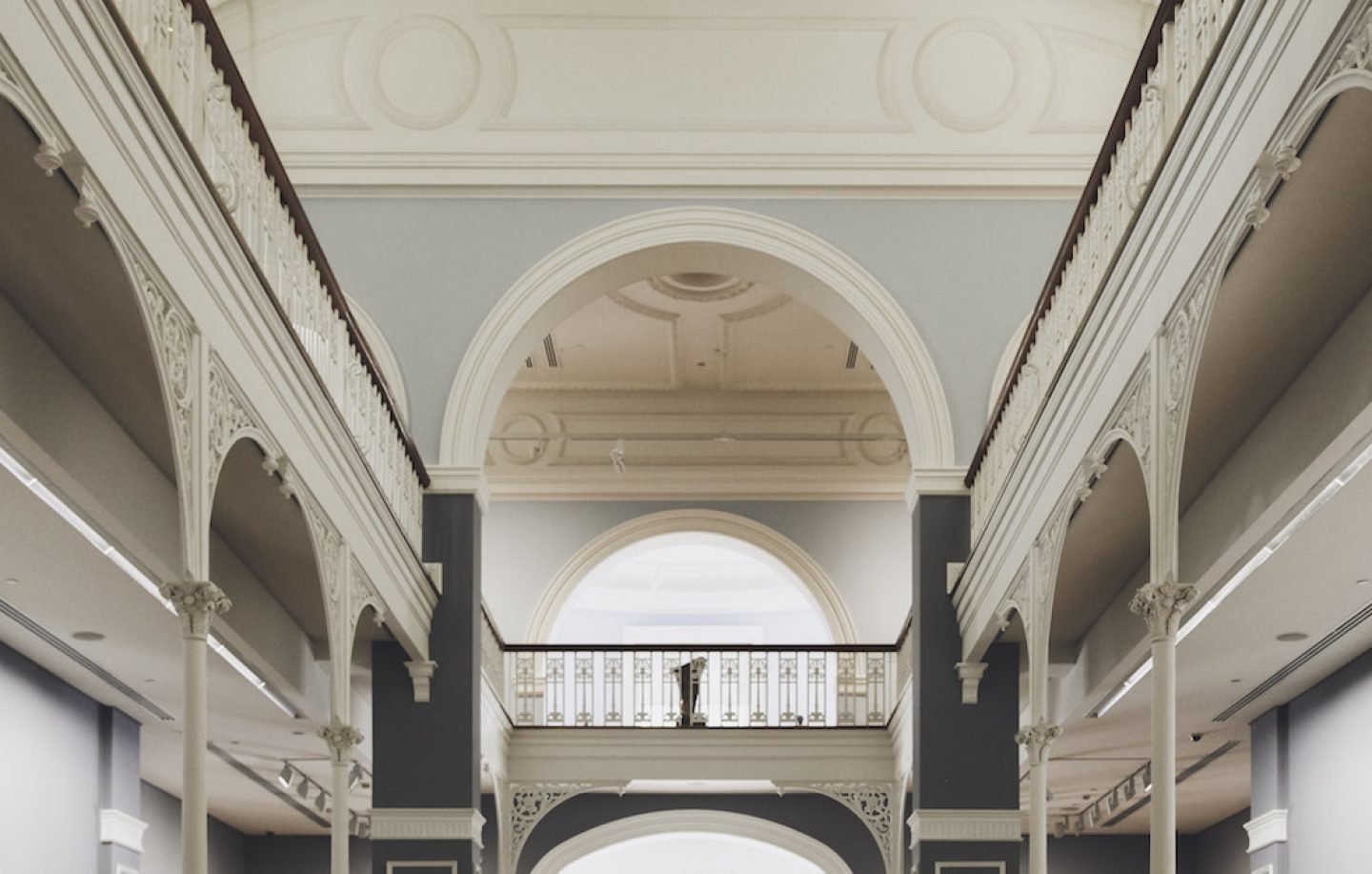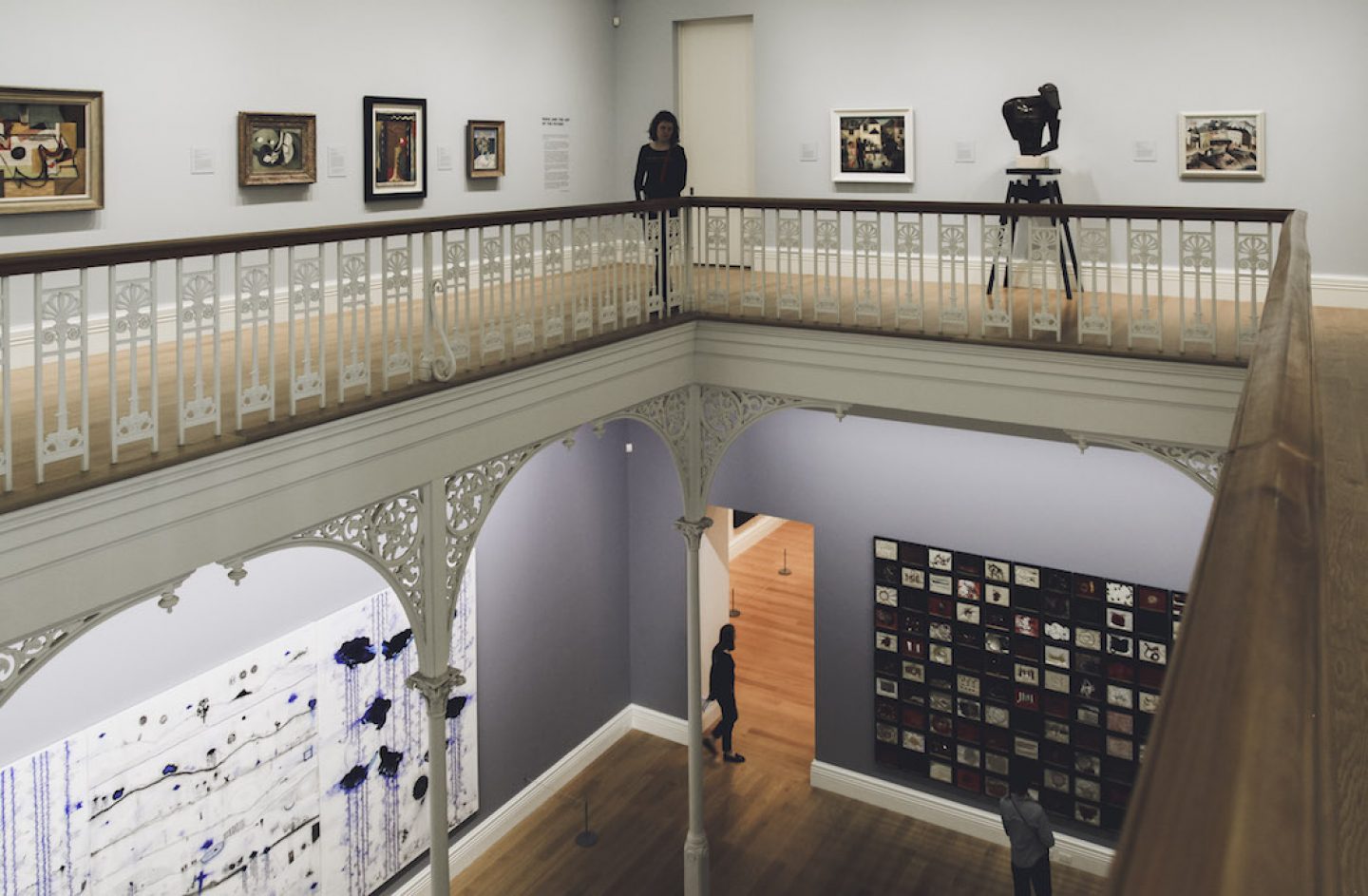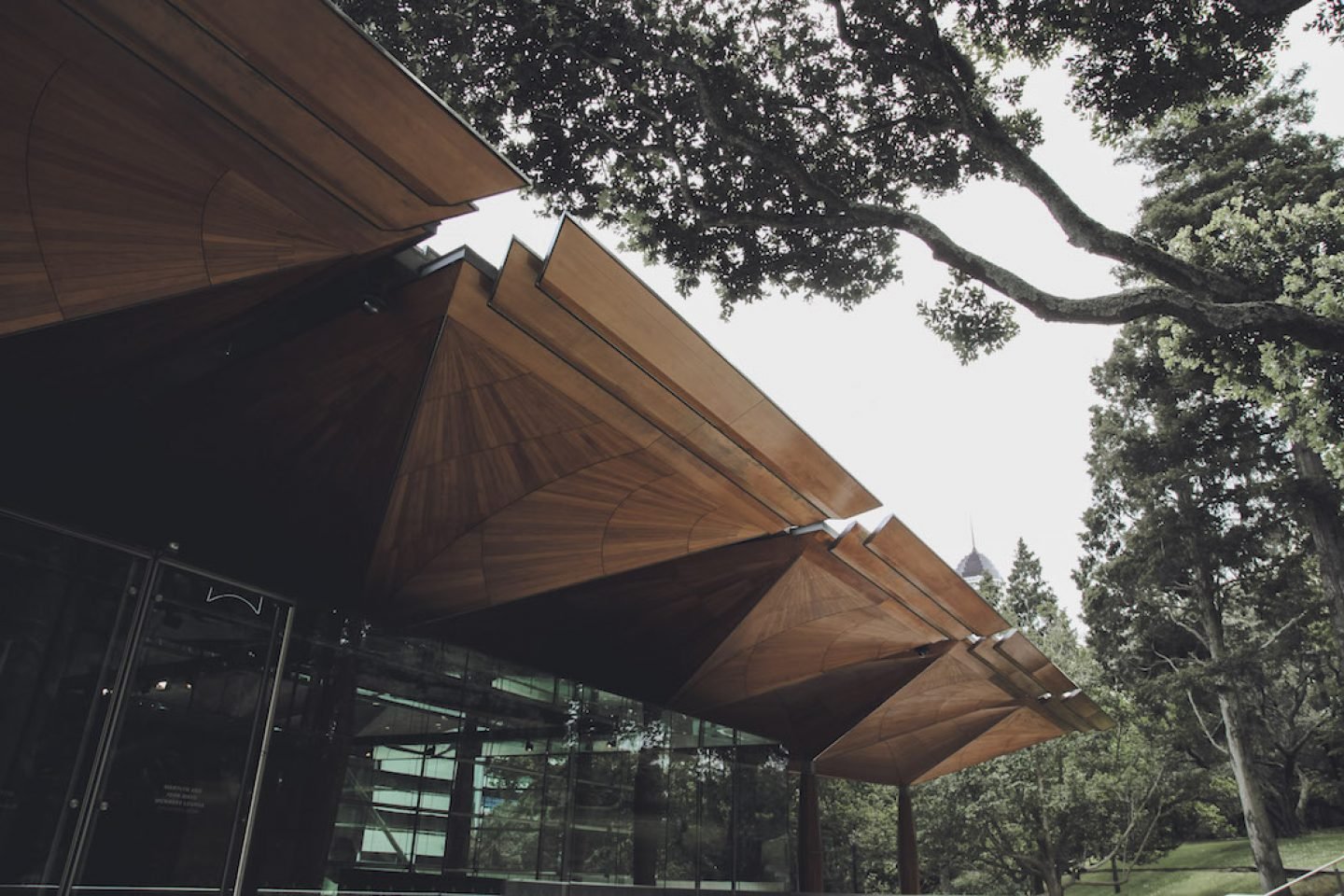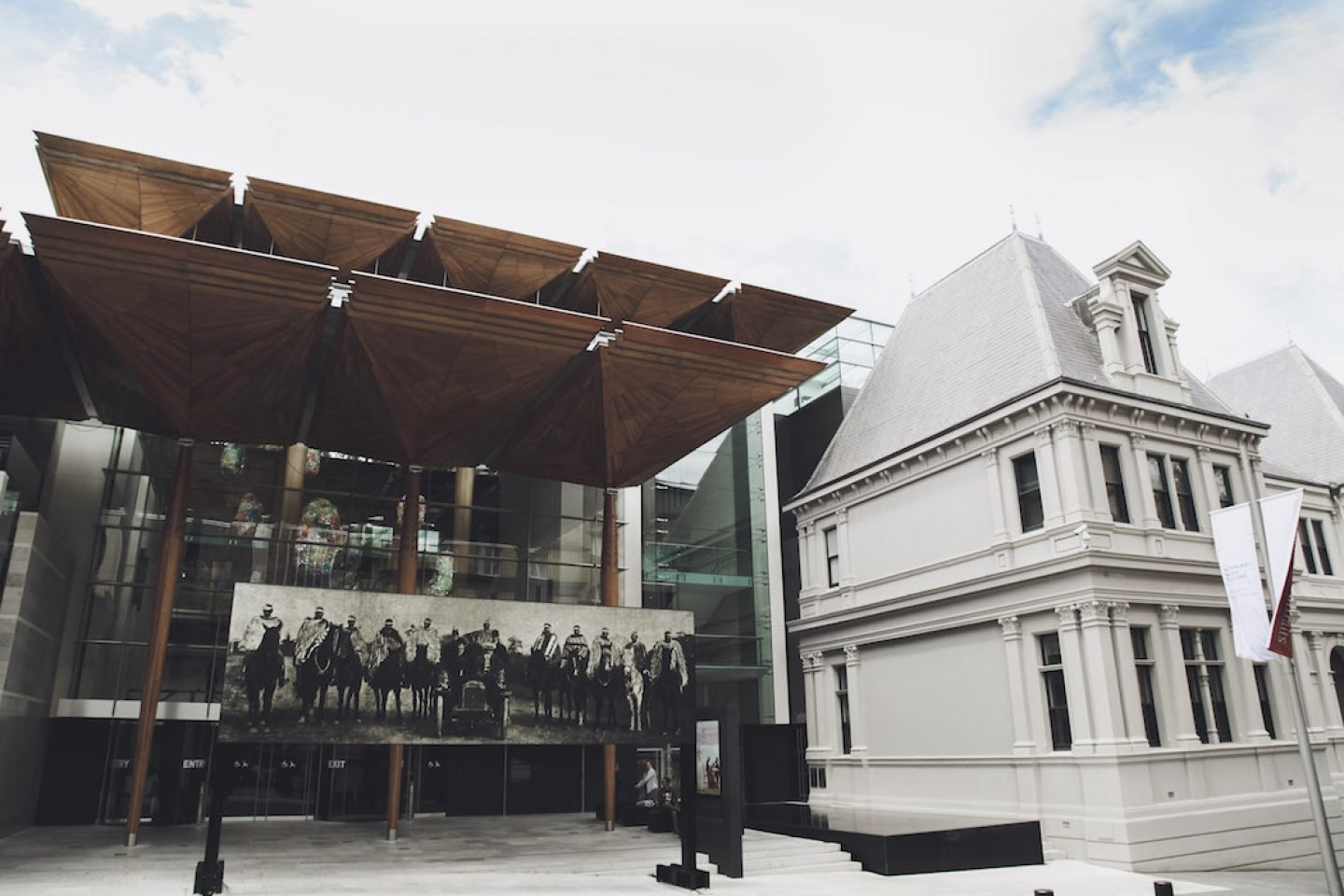 _
Photography © Olivia Jensen, created exclusively for iGNANT. Text by Anna Ker.
– With thanks to Air New Zealand and Tourism New Zealand for making the journey possible. –
We were lucky enough to travel from Berlin to Auckland in Air New Zealand's Premium Economy class cabin. With nine one-stopover connections from Germany to New Zealand, the award-winning carrier turns one of the world's longest flight stretches into an event to look forward to in its own right. Our route saw us travel via Los Angeles in the new 777-300 carrier, in which Premium Economy passengers are treated to the comfort of the Spaceseat™, offering passengers privacy, ample leg room and a generous recline. Combined with delicious in-flight cuisine, the entertaining new safety briefing video and a vast selection of films and TV shows the bar for the rest of the journey was set at lofty heights.