Last Sunday we spent a chilly but delightfully sunny afternoon in a beautiful urban garden tucked away in Berlin-Mitte, learning how to cook organic, regional meat and vegetables over an open fire with Gary Hoopengardner, head chef of Lokal, Chipperfield Kantine and BUCHHOLZBERLIN…
The afternoon kicked off with warm apple punch to keep us toasty before Gary Hoopengardner, Head Chef of BUCHHOLZBERLIN, showed us how to set up an open fire. Next, we prepared the regional vegetables, wrapping a mixture of beautifully bright beets, potatoes and root vegetables in aluminium parcels, flavored with herbs and garlic. Some of us then roasted organic chicken, rib steak and fish over the fire, while others took a nostalgic trip back to childhood with stockbrot, or bread on a stick, which we roasted over another open flame. When everything was ready, we sat down at one of BUCHHOLZBERLIN's beautiful banquet tables to enjoy our feast, complemented by Winter Lust wine and local beer. As the pale sun set over the rooftops of Berlin-Mitte, we wrapped up in blankets around another crackling fire to finish the afternoon off with a schnapps.
Thank you to the wonderful team at BUCHHOLZBERLIN and Lokal for hosting us and teaching us a thrilling cooking technique with delicious results! We look forward to inviting you soon again and if you'd like to be updated about any upcoming workshops in the future, sign up here for our newsletter.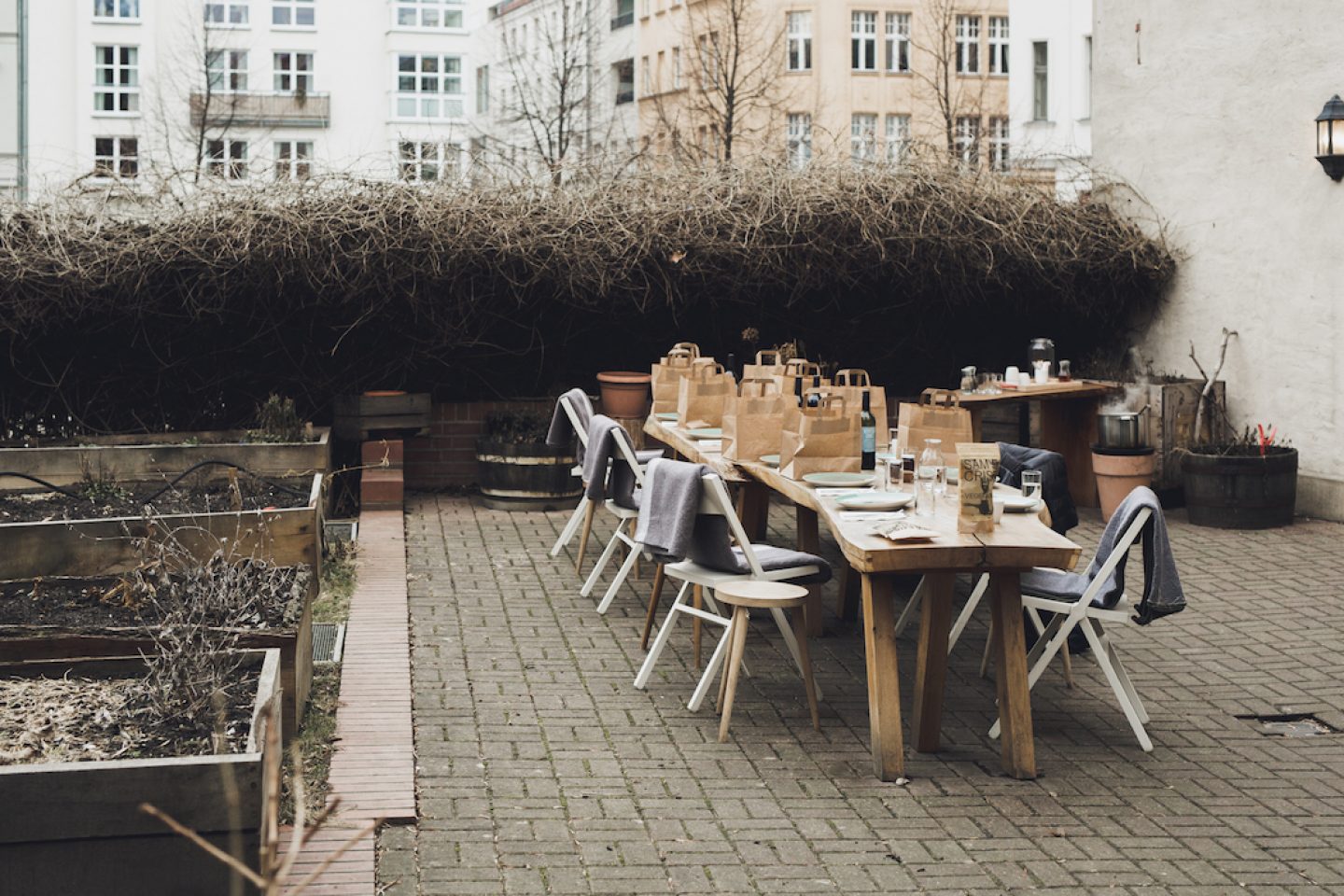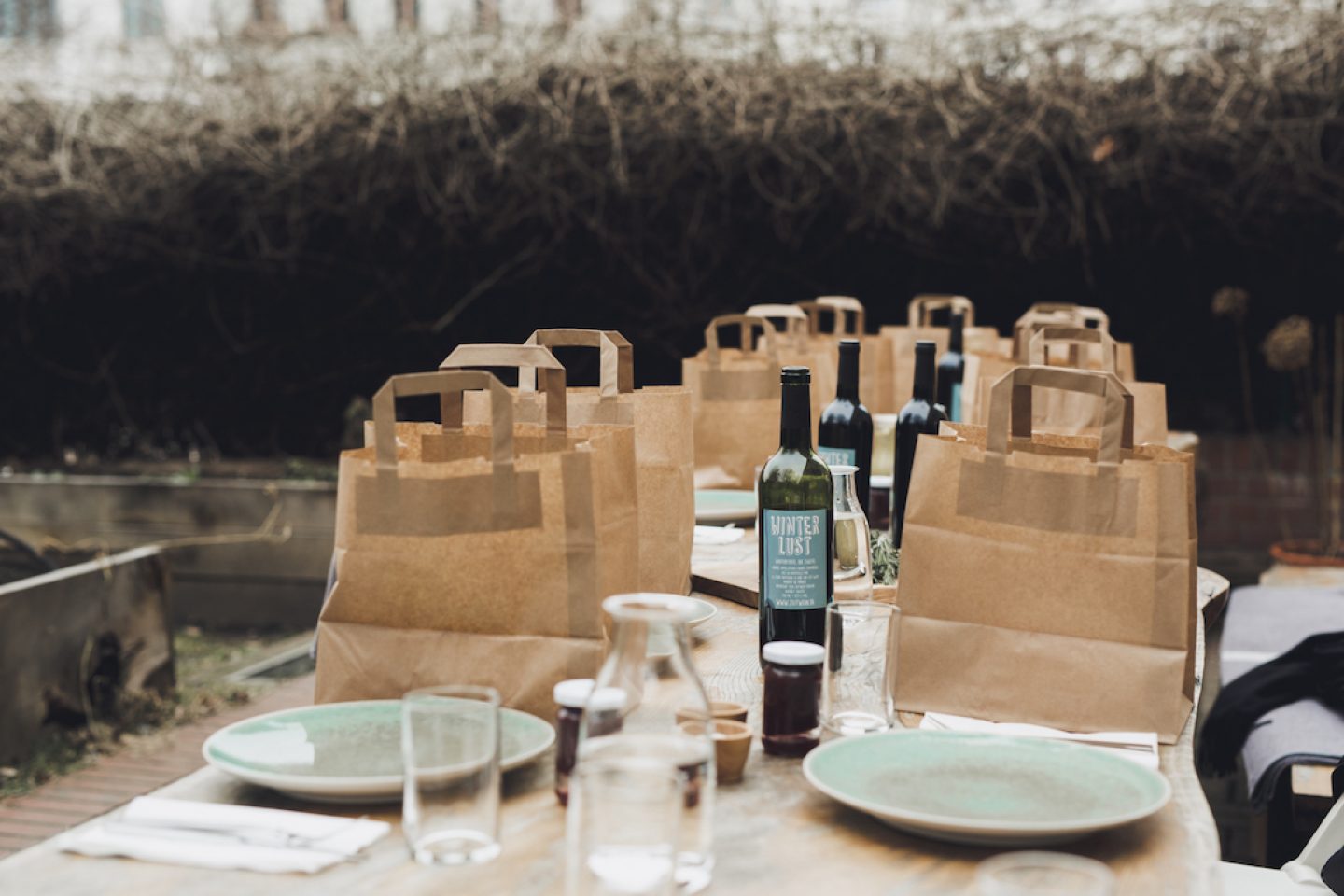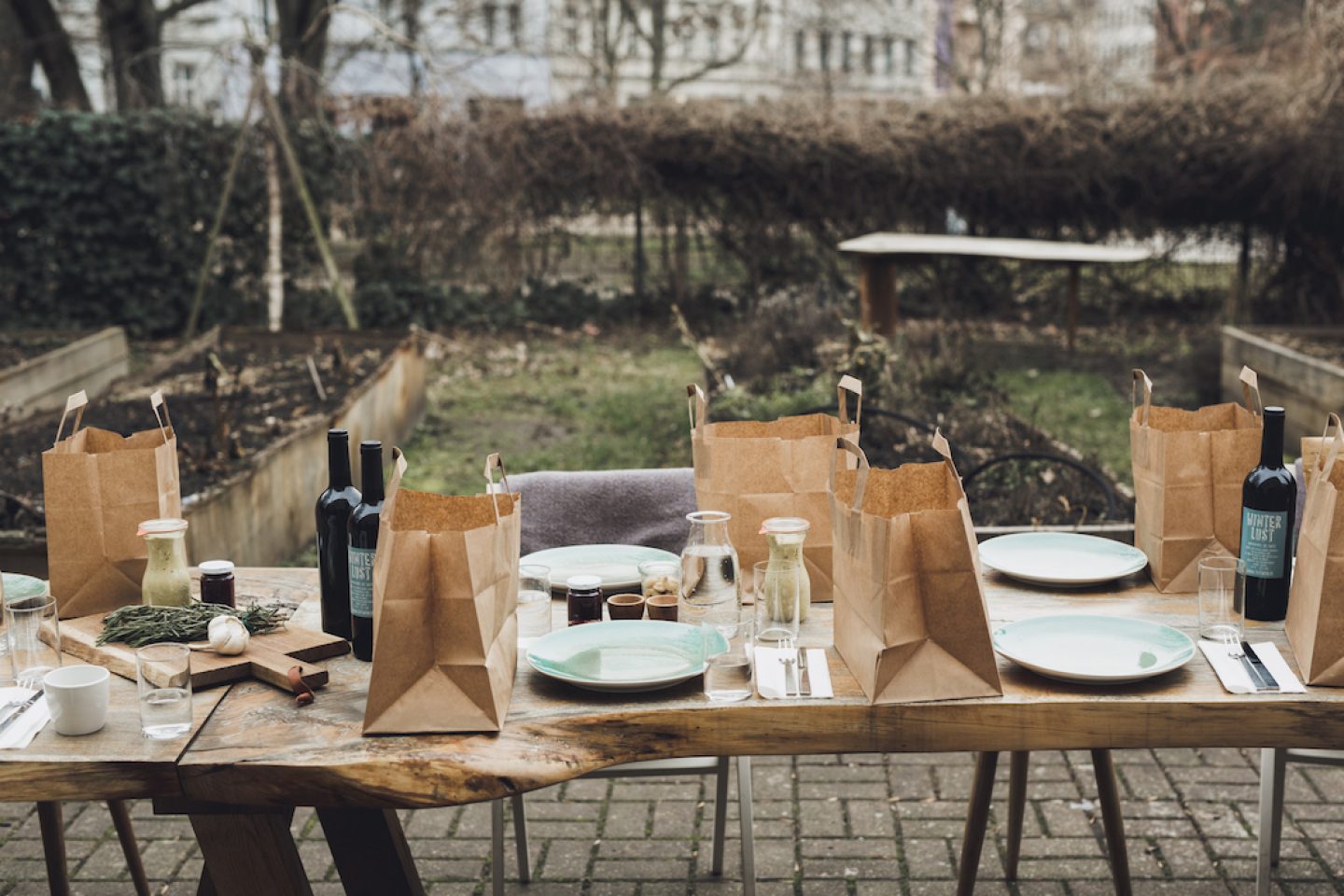 We arrived to a seasonally-set table and a steaming pot of hot apple punch, which warmed us up before we started to set up the fire.
Next, Gary Hoopengardner showed us how to prepare the steak, chicken and fish for cooking over the open fire.
Next, we wrapped dough around sticks before roasting the bread over a small fire.
When the food was ready, we took our places around a large communal table to enjoy our feast.