Earlier this year, Converse unveiled a redesign of its iconic sneaker, dubbed Converse Chuck Taylor All Star II. It's the first time the brand has updated the shoe since its release in 1917. Following the launch, we produced an exclusive editorial with a pair of Chuck Taylor IIs. We chose to work with photographer Veronika Gilkova so she could add her signature surreal touch that consists of creating ethereal portraits with vibrant explosions.
For the editorial, she shot a series of captivating photos featuring a figure wearing a pair of Converse Chuck Taylor IIs enveloped in a mass of dreamy colored smoke in black, white and volt green. Similar to how many artists and musicians stamp their own personal style onto the shoe and utilize it as a vehicle for creative output, Gilkova incorporated the Chuck Taylor II into the images in a way that focuses on the sneaker and yet her expressive and whimsical style remains intact.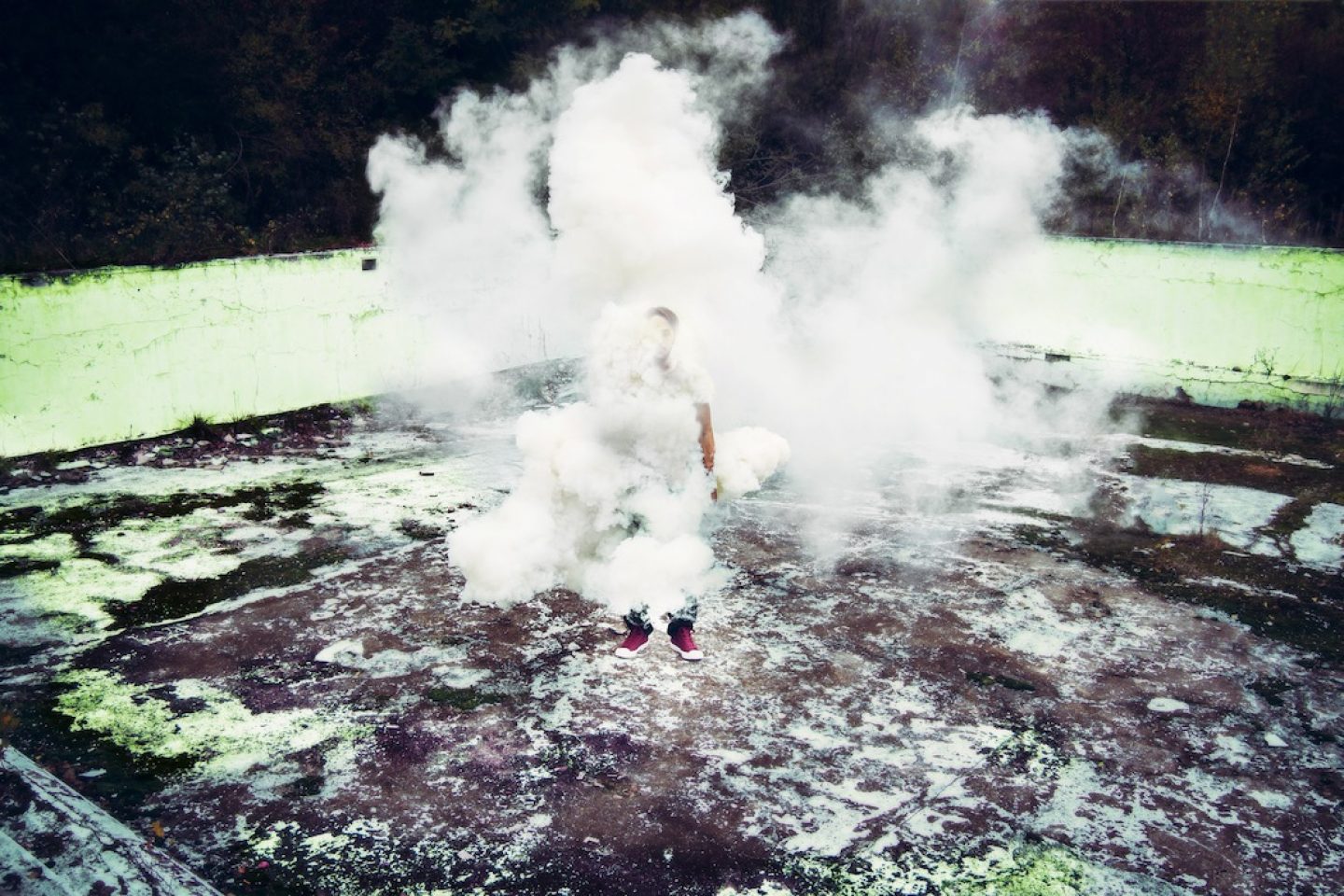 Having the shoe in a rugged and open landscape filled with various colors seems to mirror the sneaker's appeal to creative types, who often wear it as a form of self-expression whether subtly or blatantly. The design of the Chuck Taylor II is mostly a homage to the iconic and versatile sneaker that has been popular among artists and celebrities through the ages. A couple of refinements include a Nike Lunarlon sockliner promising more comfort, non-slip padded tongue and Tencel canvas. On the outside, Converse as upgraded the look with details such as an embroidered All Star patch and monochrome matte eyelets.