Creative Dog Owner Puts His Pet In Funny, Hand-Drawn Scenes
Rafael Mantesso puts his pet bull terrier, named Jimmy Choo, into all kinds of funny situations by adding some drawings to the picture.
Jimmy Choo was named by Rafael's ex-wife, who was a stylist and loved the brand's footwear. After their divorce, Mantesso wanted to fill the empty spaces of their house by creating some fictional scenes. And since Jimmy Choo was always around to watch him draw, he thought it was natural to include him into his artworks. He aims to post a new photo of his works on Instagram everyday, he mainly finds inspirations by observing his surroundings.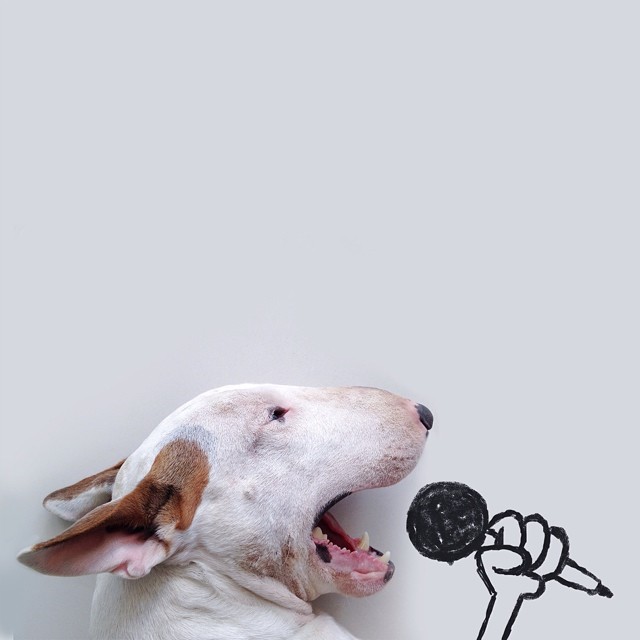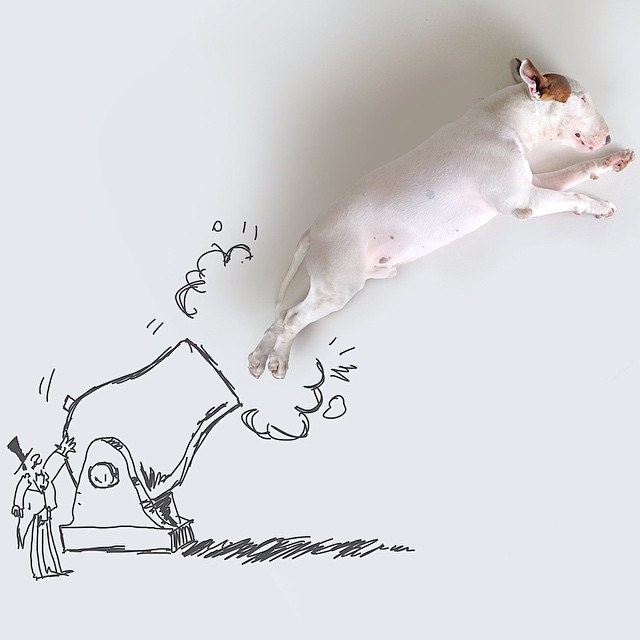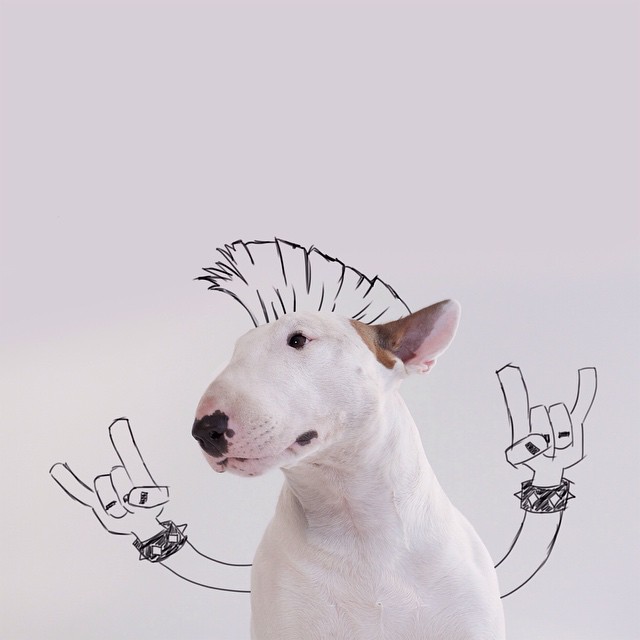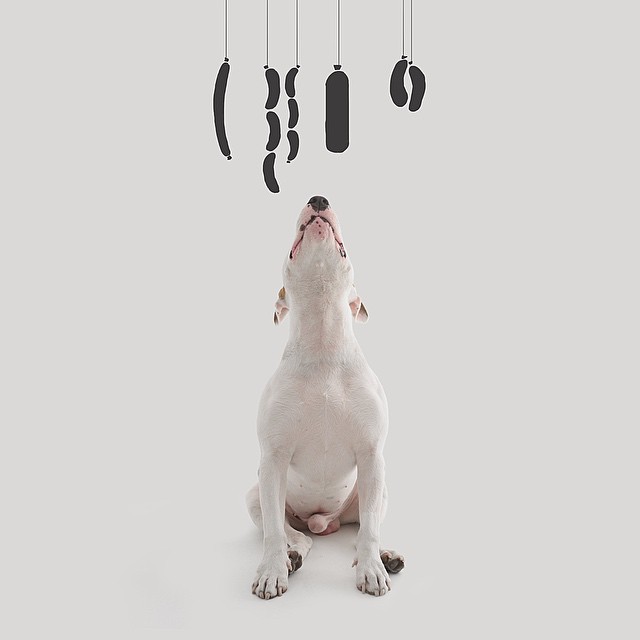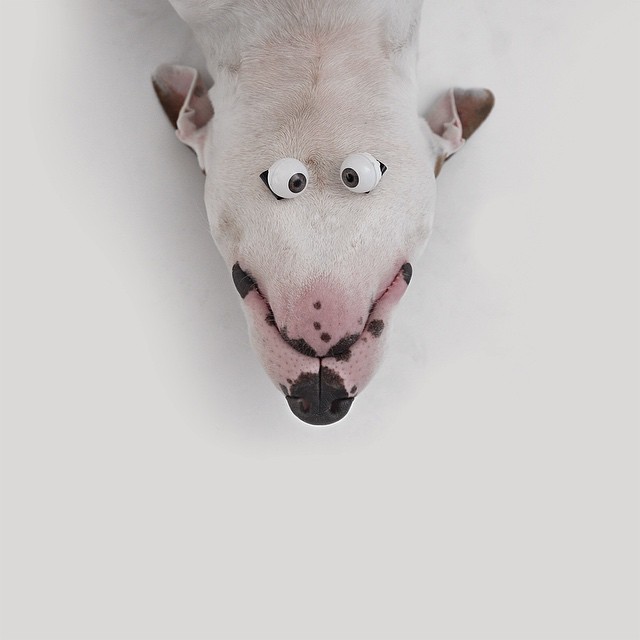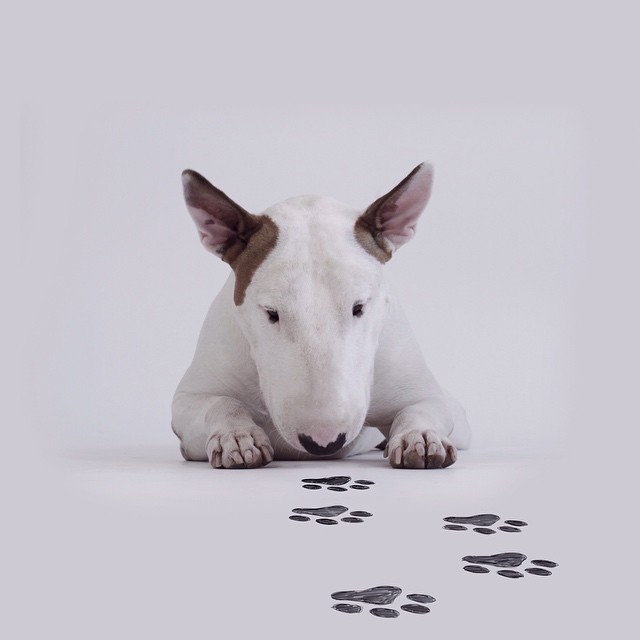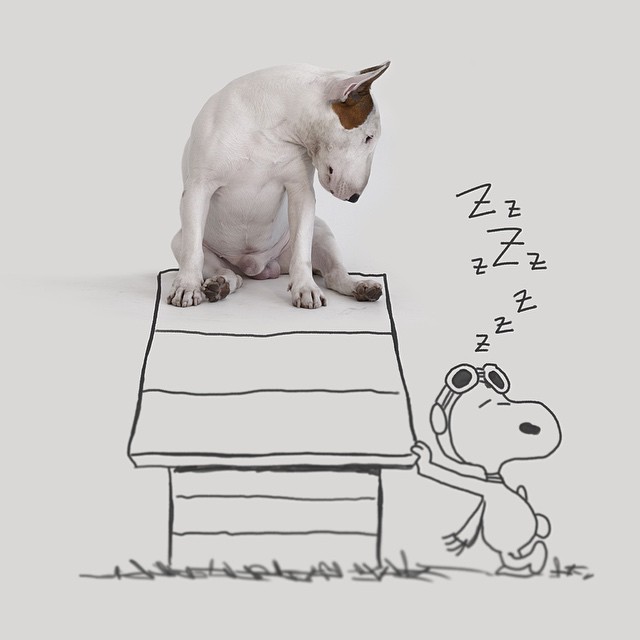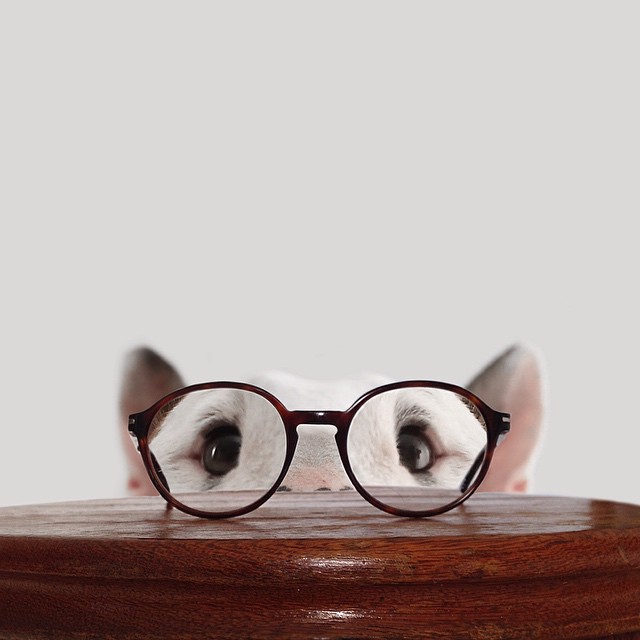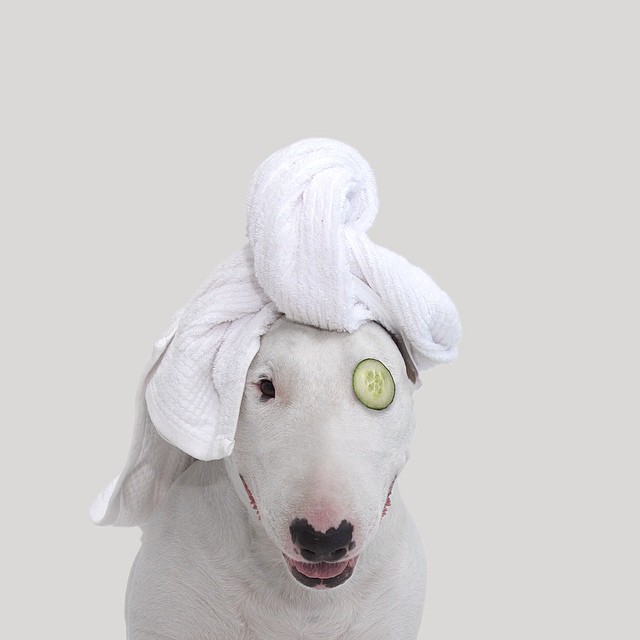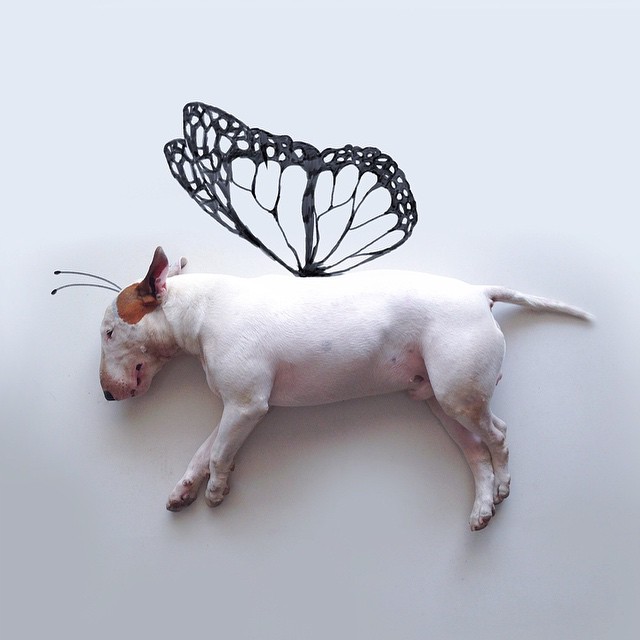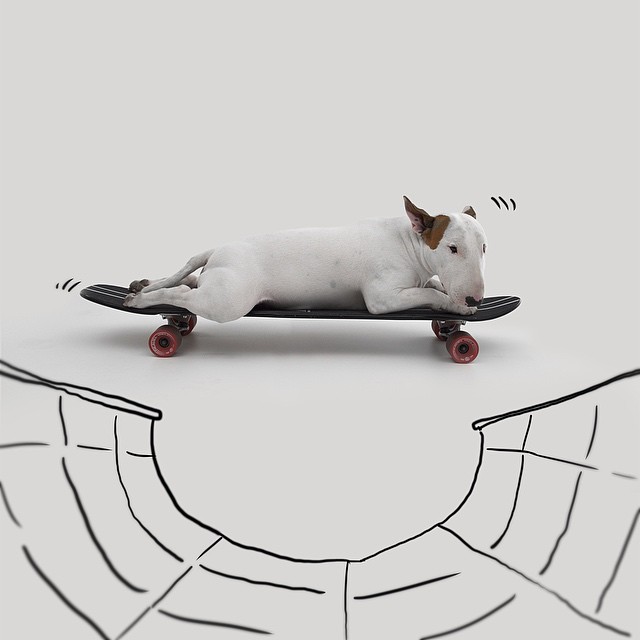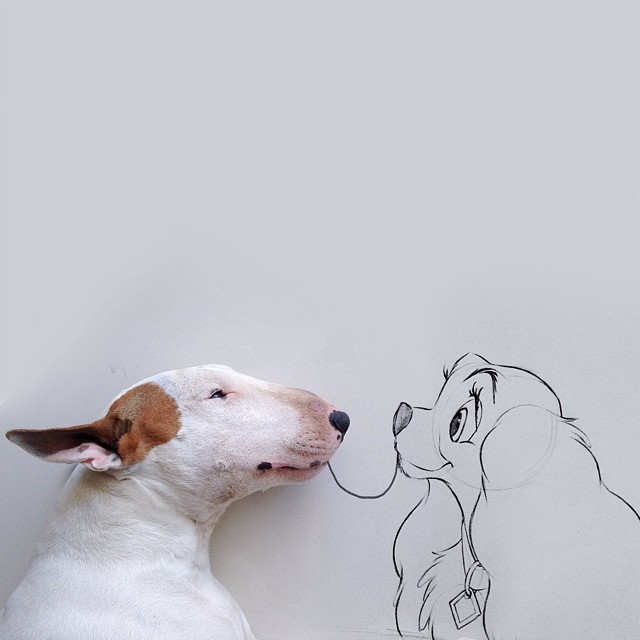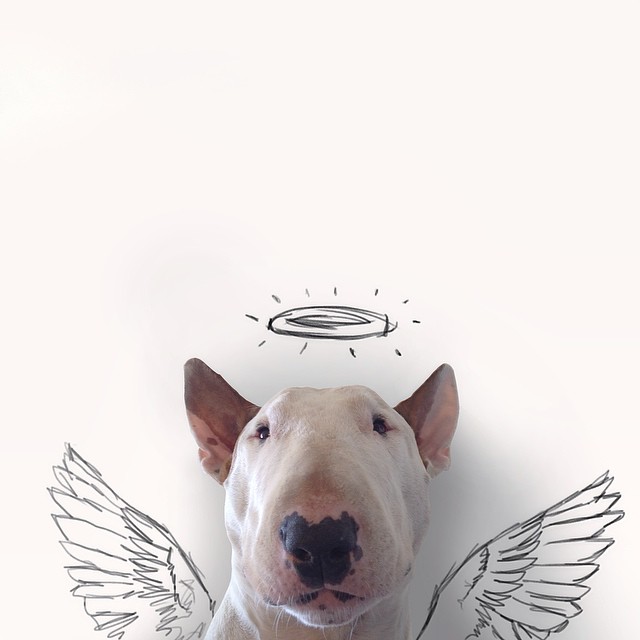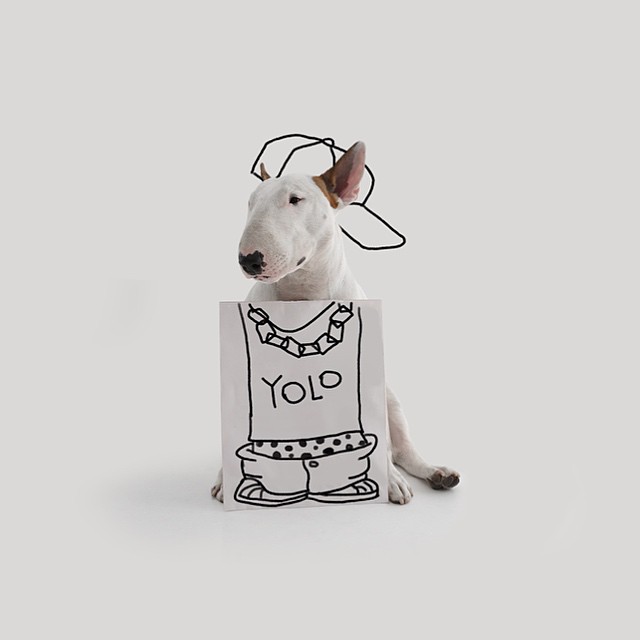 All images © Rafael Mantesso | Via: Designtaxi