Off-the-Grid Prefab Cabin by Jesse Garlick
Vancouver-based architect Jesse Garlick built the Sky House, a prefabricated off-grid vacation retreat. The modest 78 sqm cabin was built from solid cross-laminated timber panels and sheets of unfinished raw steel, which patina into an ochre-red – the colour of the surrounding weathered bedrock.
The two-story interior space is a compact footprint in order to optimize passive strategies like the stack ventilation effect, a large south facing windows open onto a sloping knoll with expansive views of the Cascade foothills. A daybed on the ground floor, takes inspiration from the train cabins and is separated from the living area with velvet curtains for guest accommodation. The bed can be raised to the ceiling with a boat winch crank to reveal a bathtub sunk into a tile surround.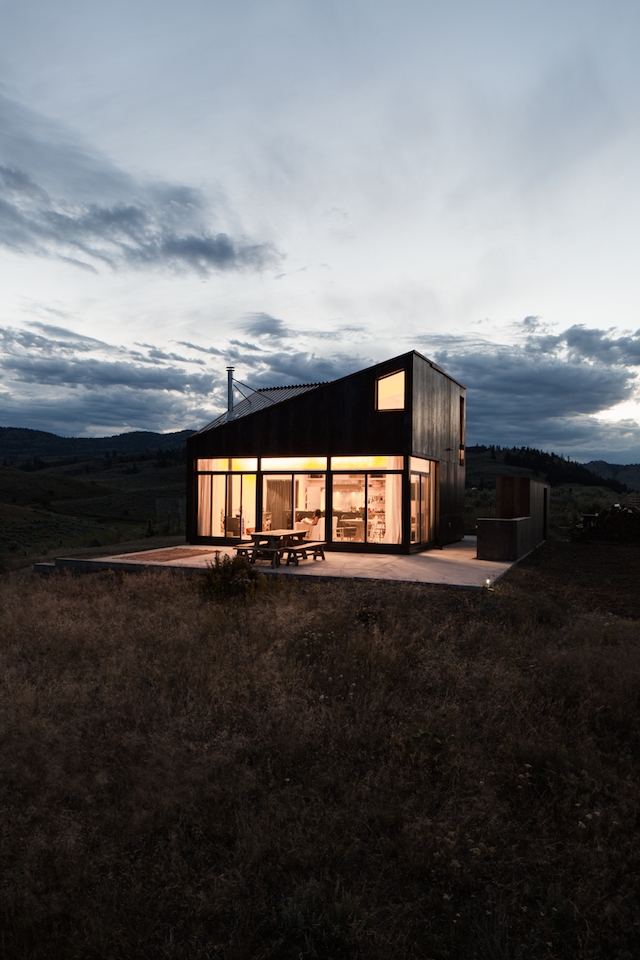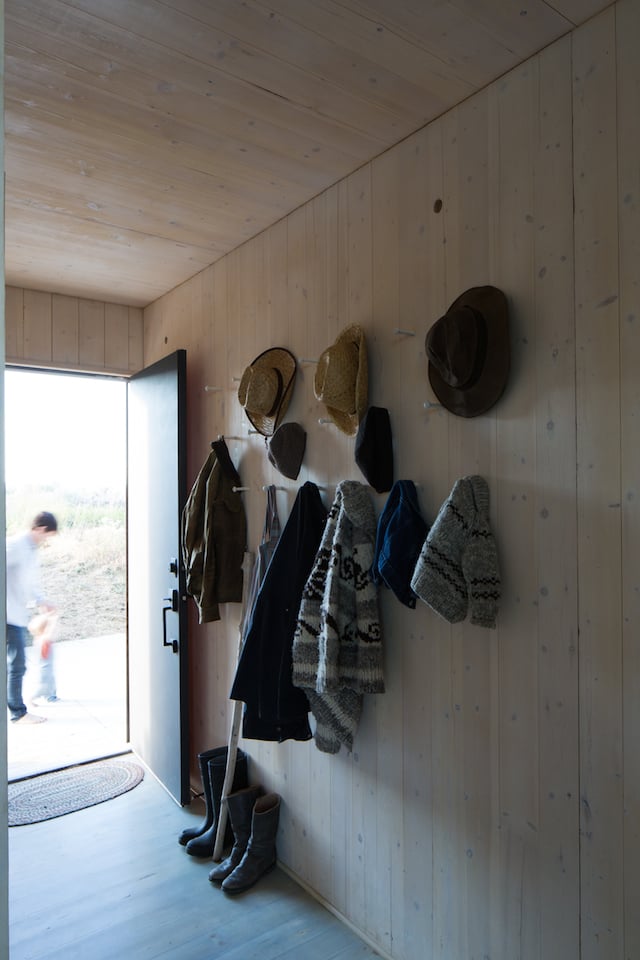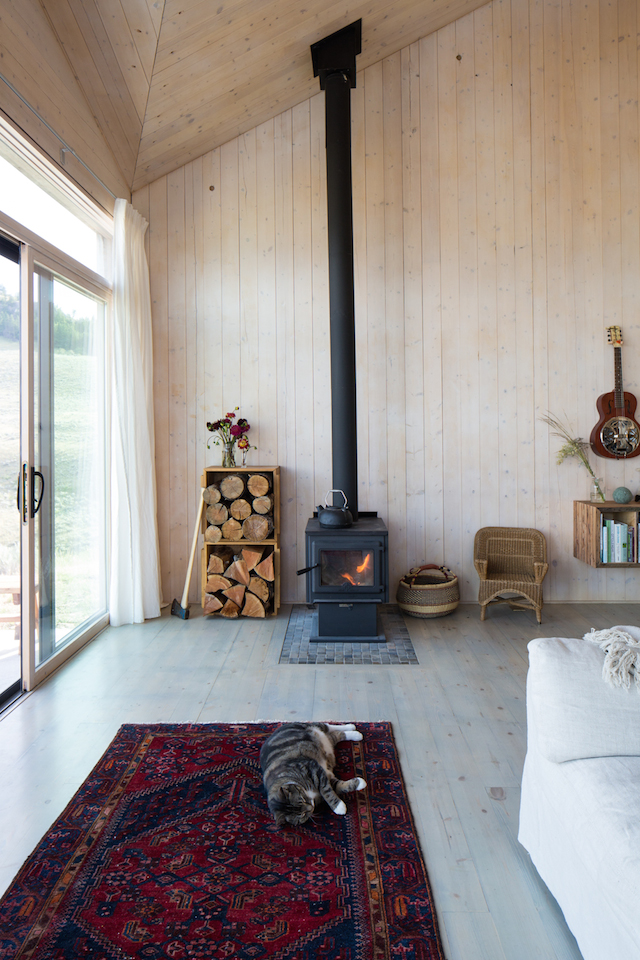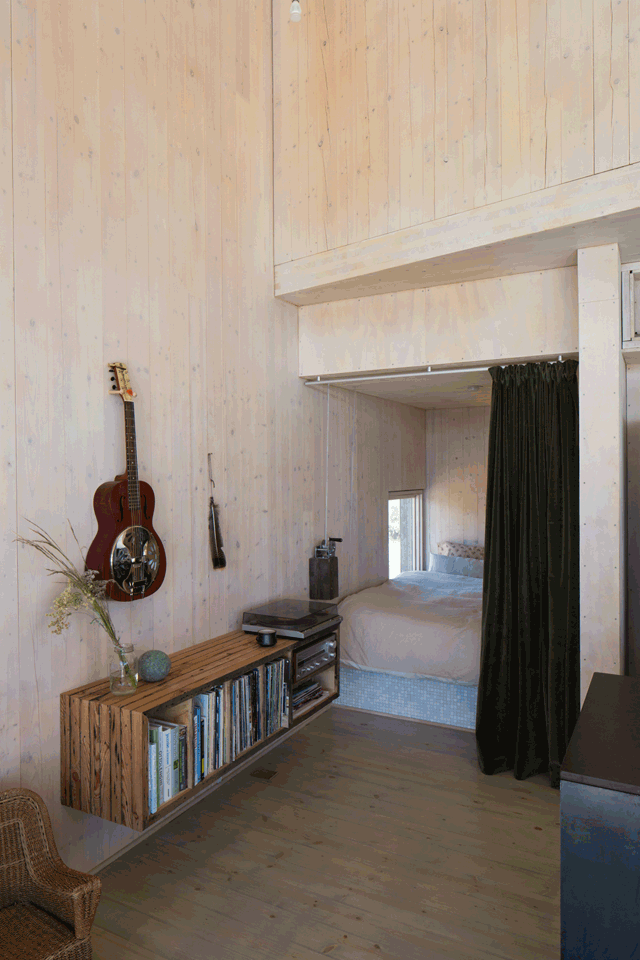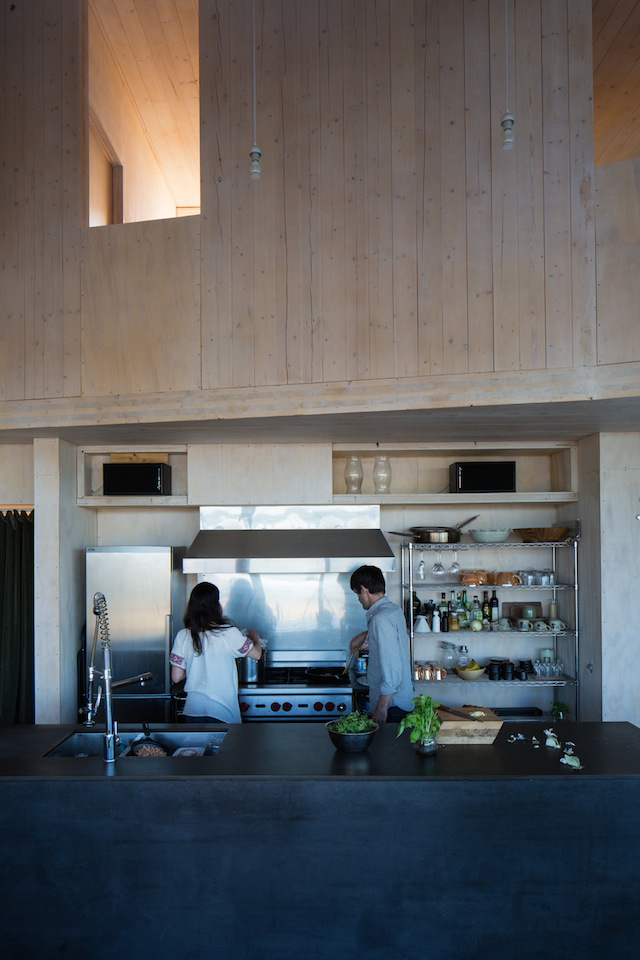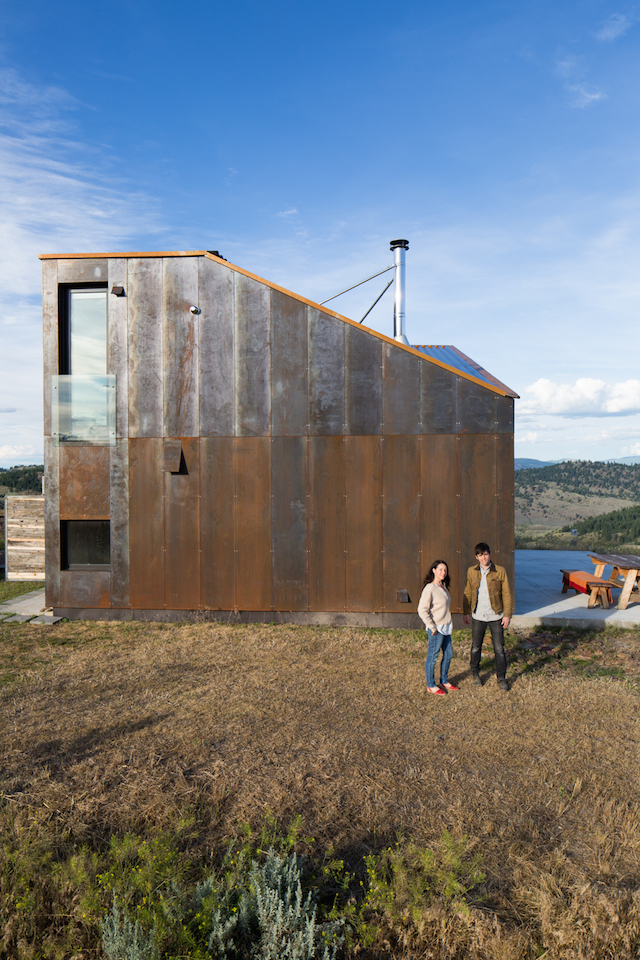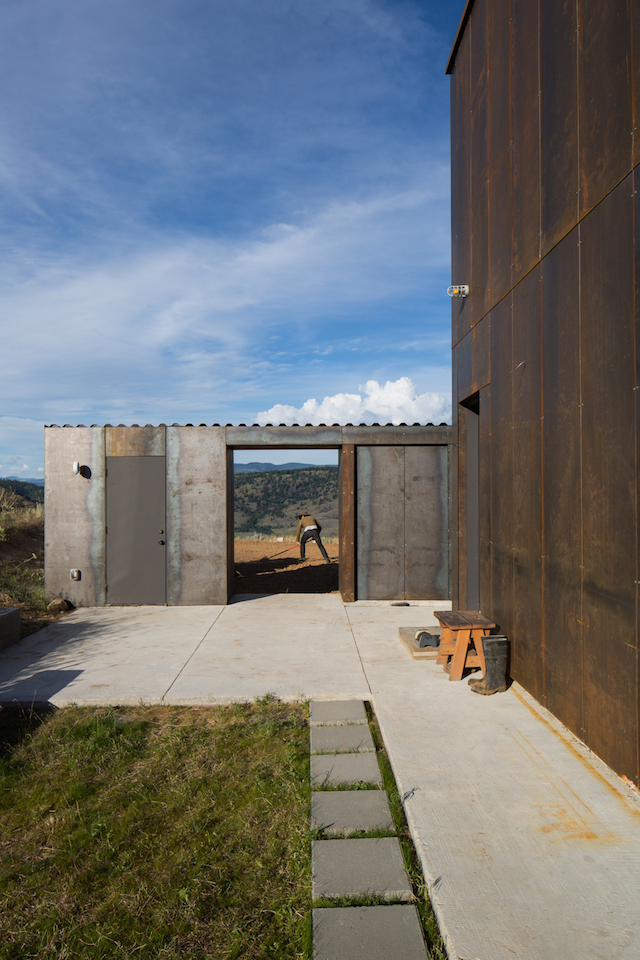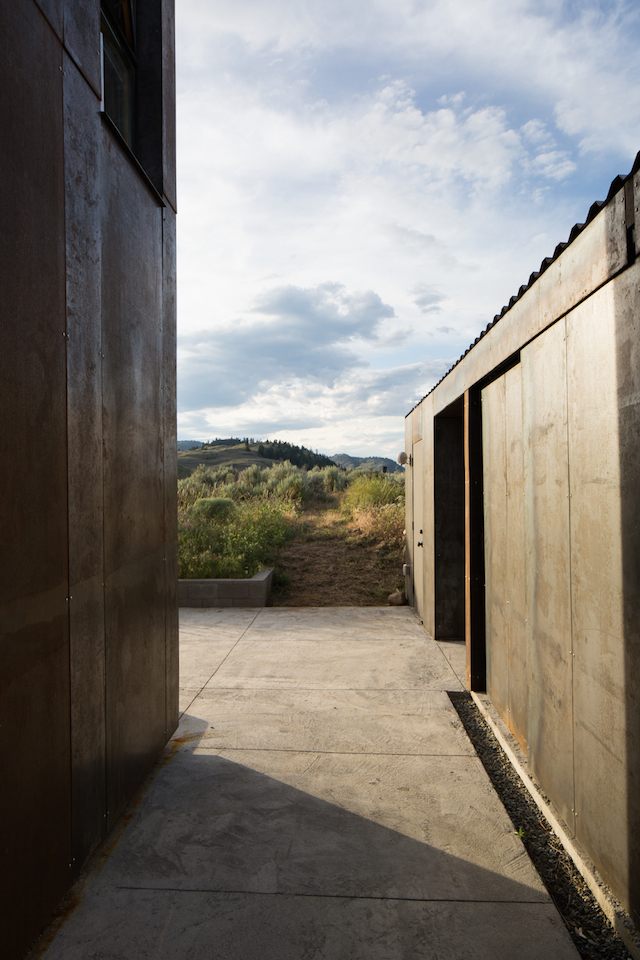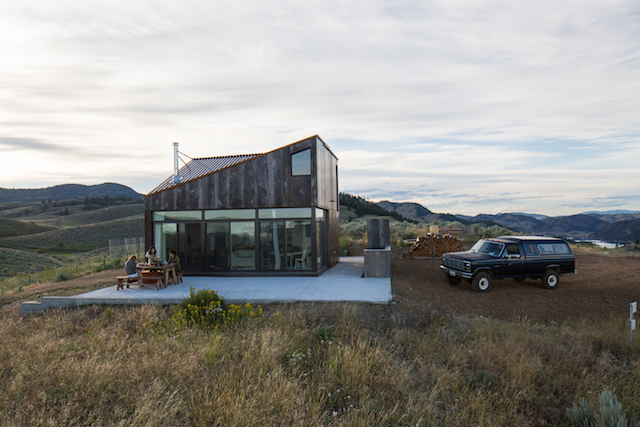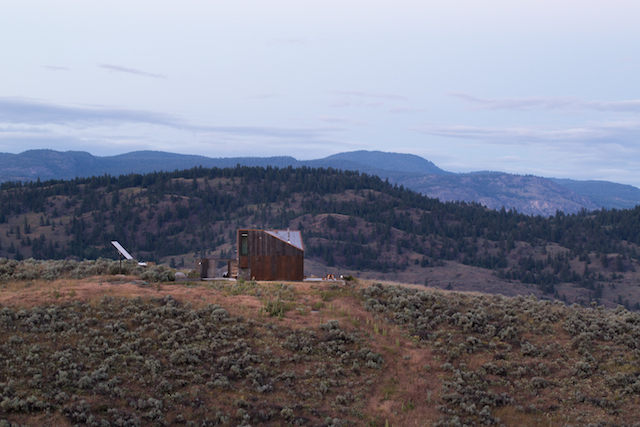 All images © Jesse Garlick and The Morrisons