CIPEA #4 by AZL Architects
AZL Architects created 'House #4' for CIPEA, an exhibition of architecture in China. The task was, to design a house with at least five bedrooms, public spaces, and hospitality accommodations on 500 square meters.
The architects stacked four cubic floors are vertically, allowing for minimal site excavation and land use. The ground floor features living and dining spaces quietly enveloped in the surrounding forest and overlooking a stream, and a communal roof terrace rises to just above the trees. The roof merges into the landscape as another living space, complete with pool and wooden deck within the panorama of the forest. The geometric shape is sculpted from concrete and finished in a white protection surface.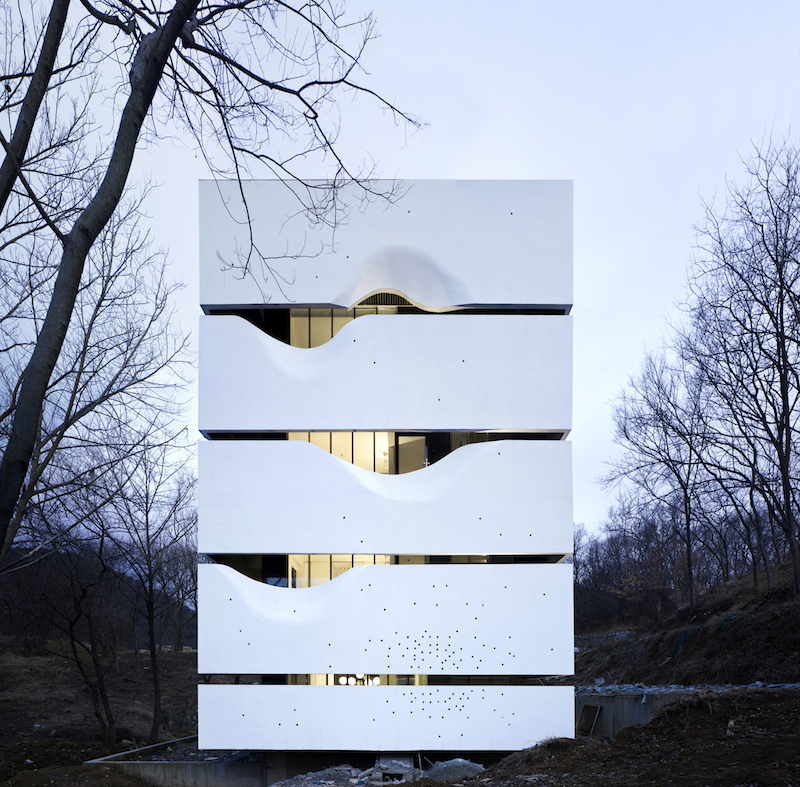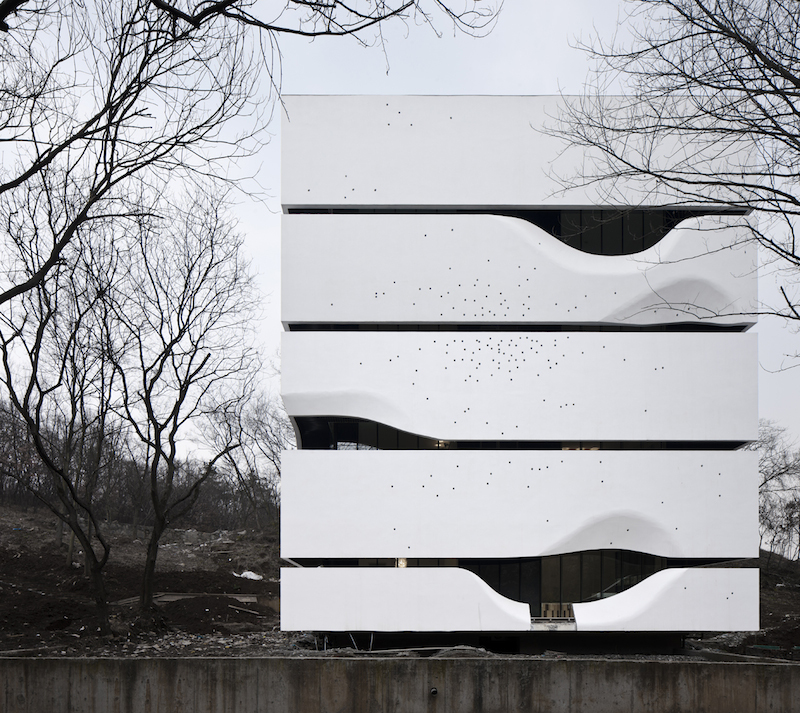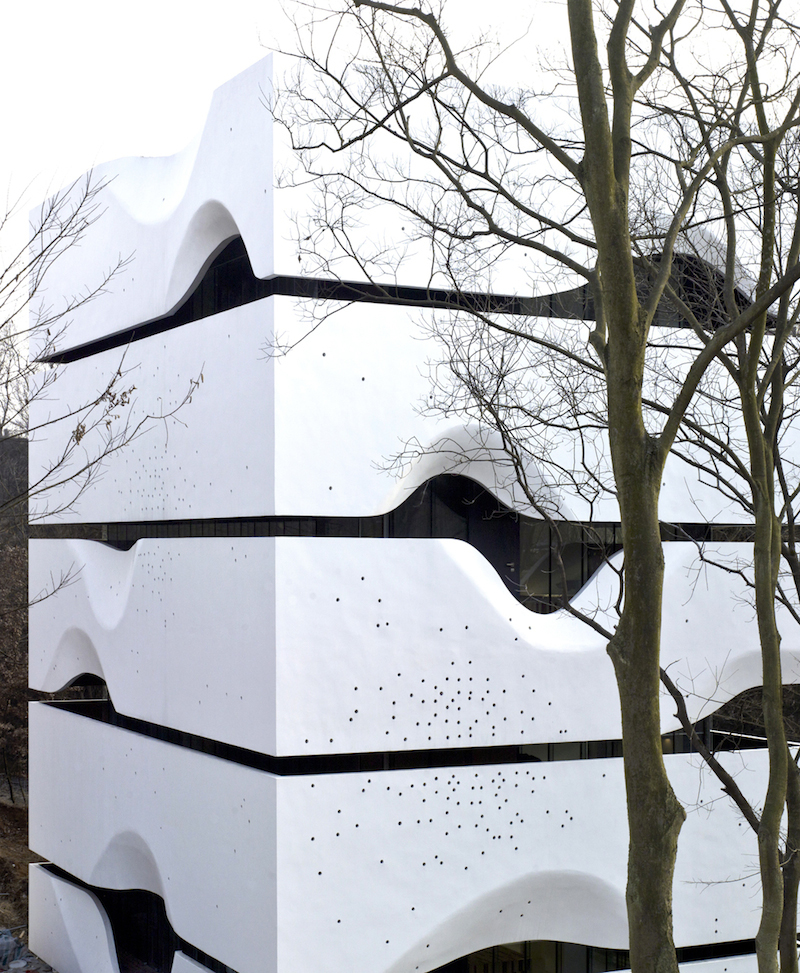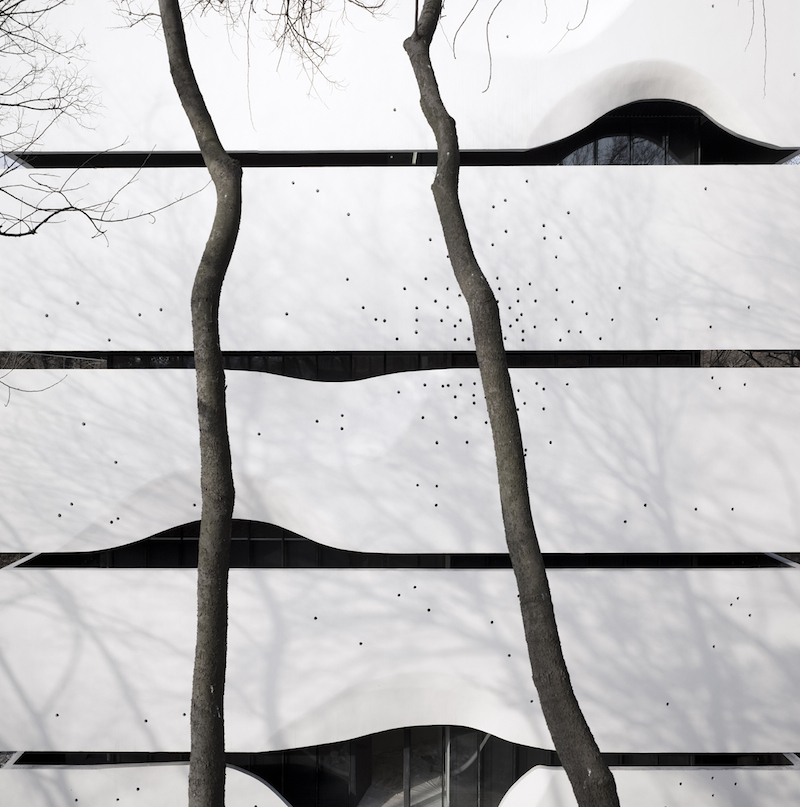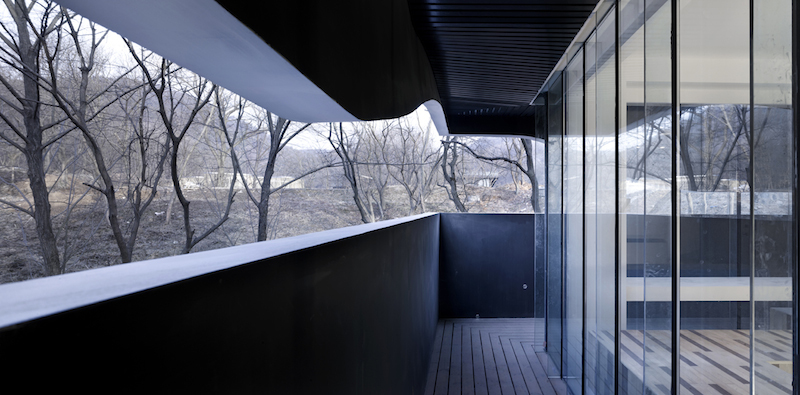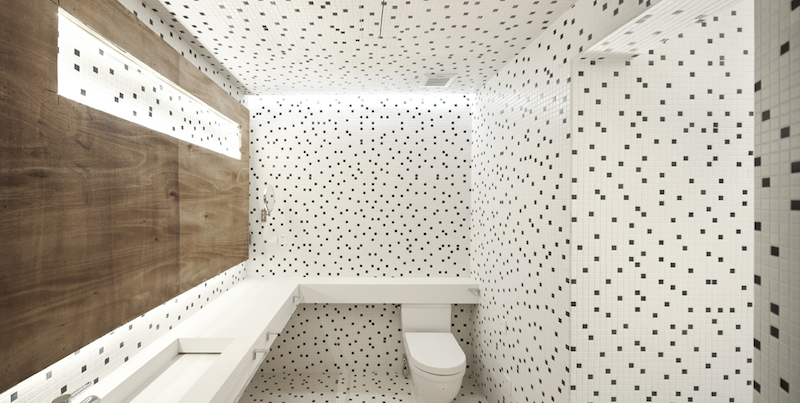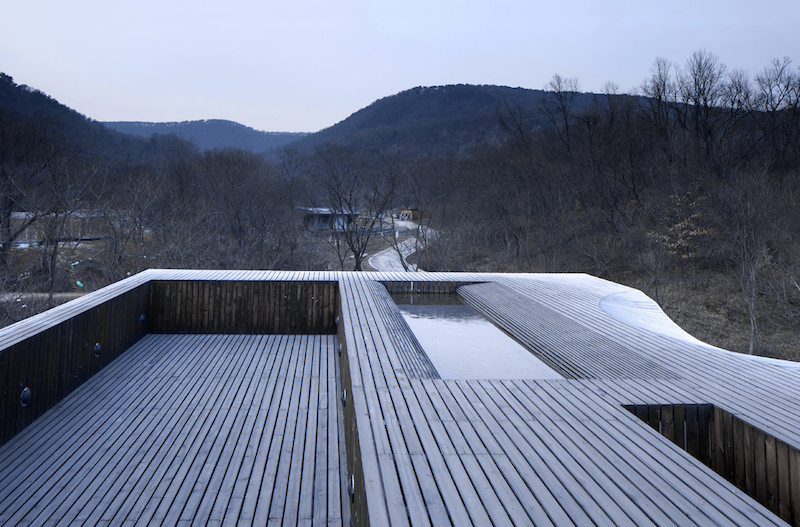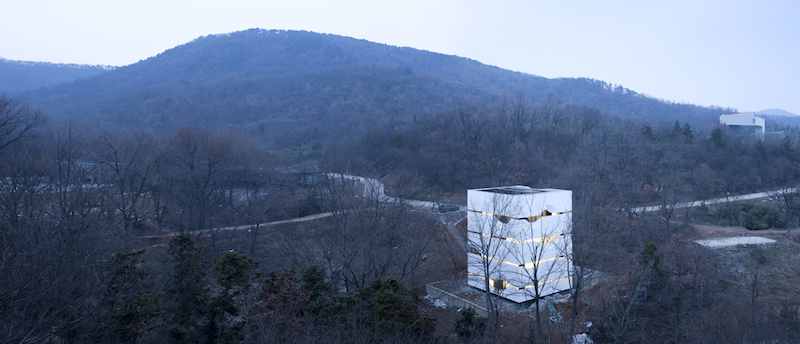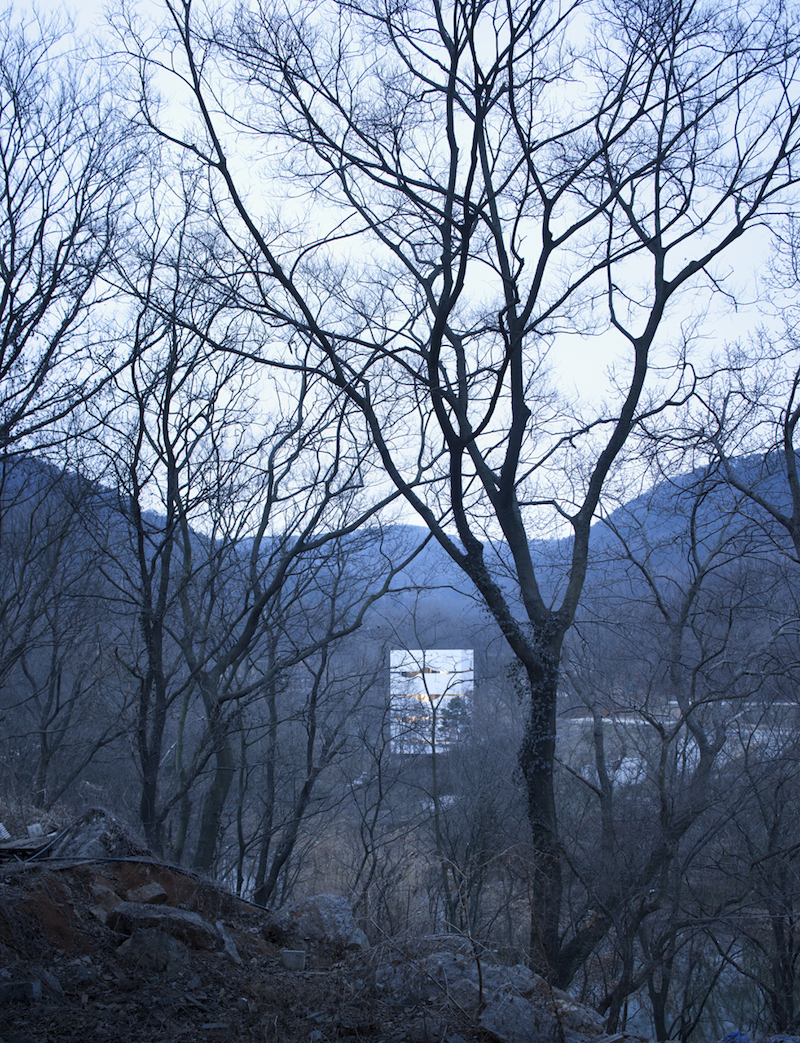 All images © Yao Li