We visited self-taught artist Hara Katsiki on a warm spring day in her colorful home and studio in Kreuzberg close to Kottbusser Tor. The interdisciplinary visual artist was born and raised in Athens, Greece before she came to Berlin five years ago. When she first set foot on the streets of Berlin she immediately felt at home, enjoying the open-minded international people, the freedom, creativity, the culture and the rather slow tempo of the city.
When we enter the apartment we feel immediately comfortable as Hara is such a warm and welcoming character. To us she seems very free-spirited, naturally and centered. Hara expresses her creative visions through various means, including drawing, painting, sculpting, animation and music. What is important to her is to create and to never stop expressing herself through art.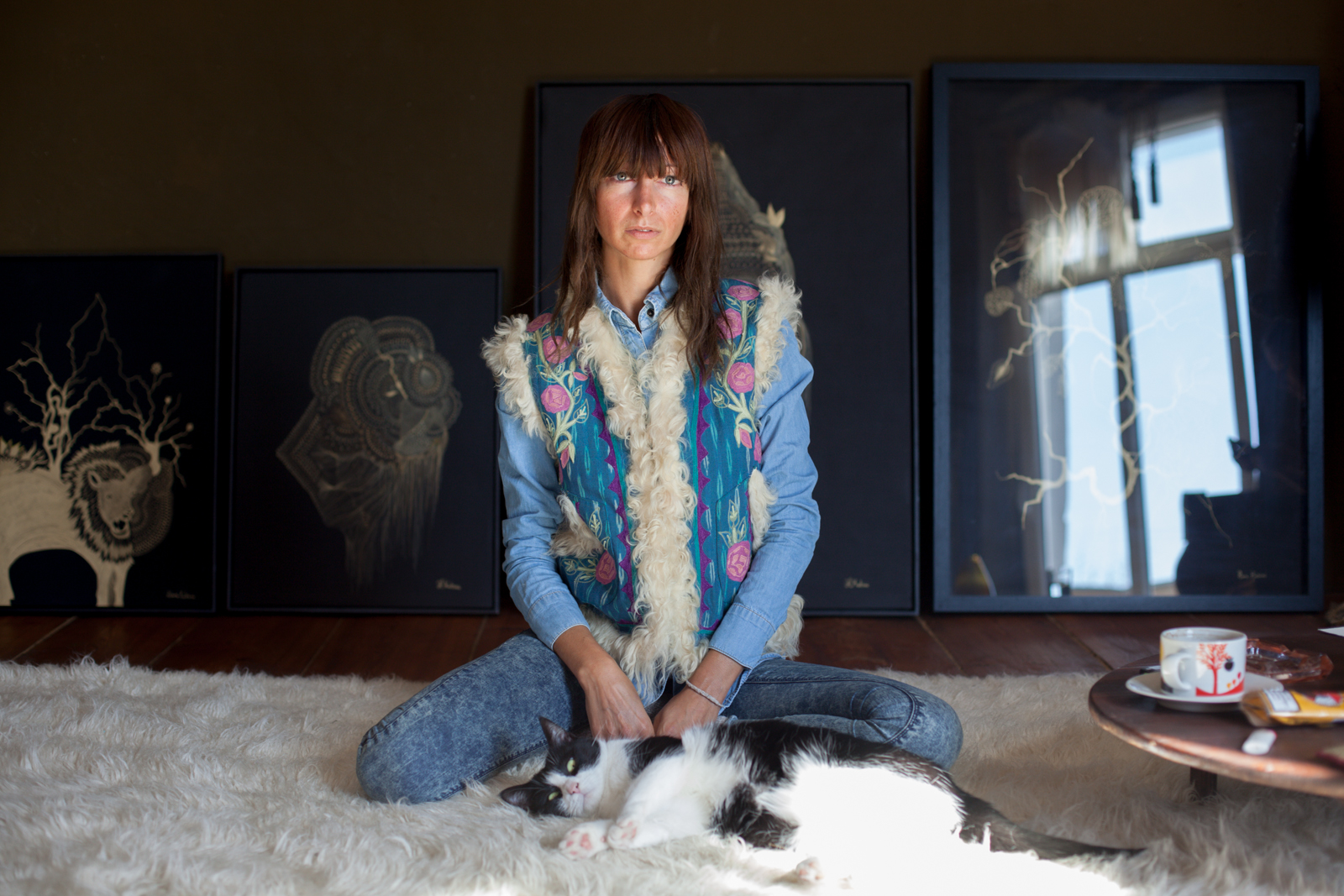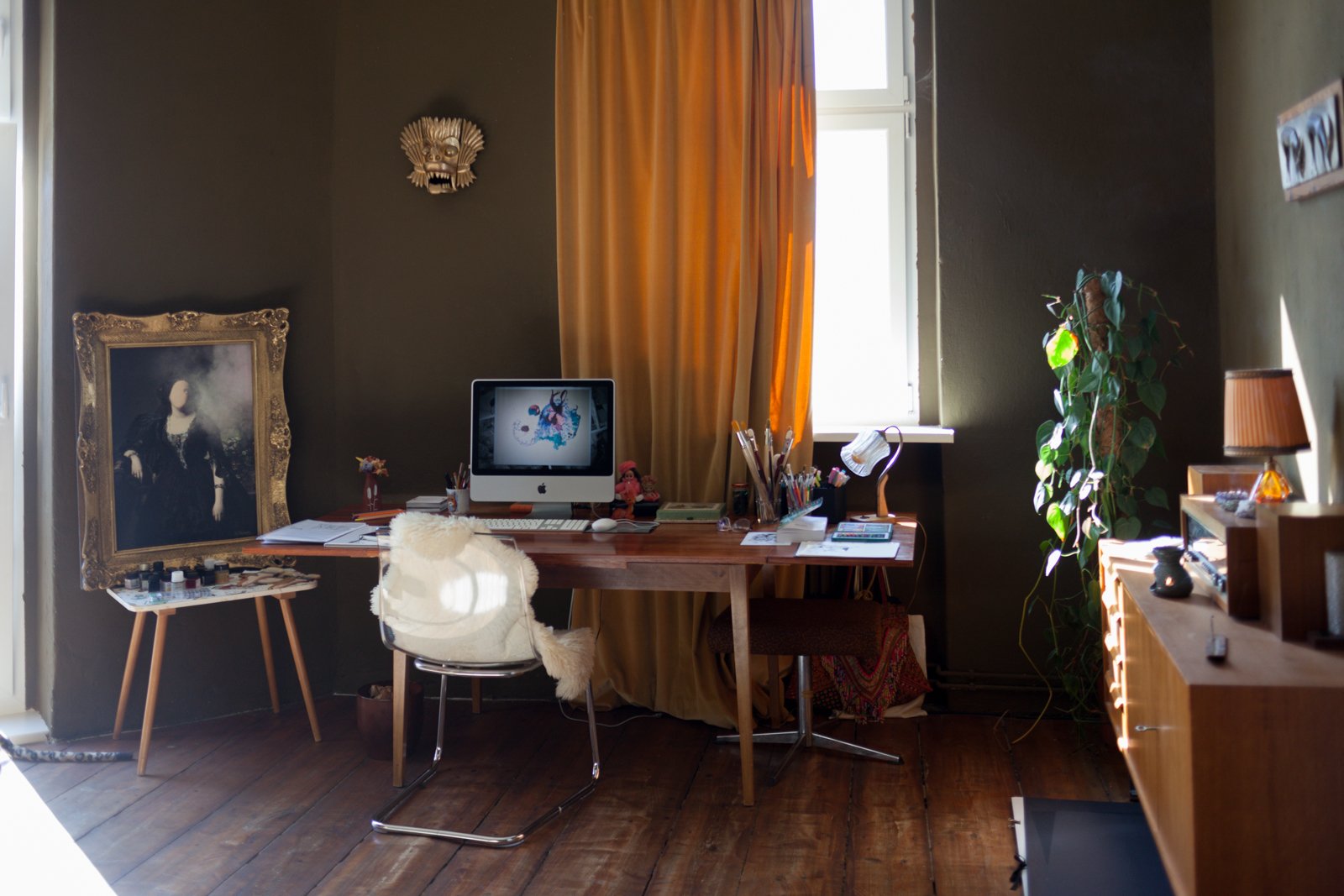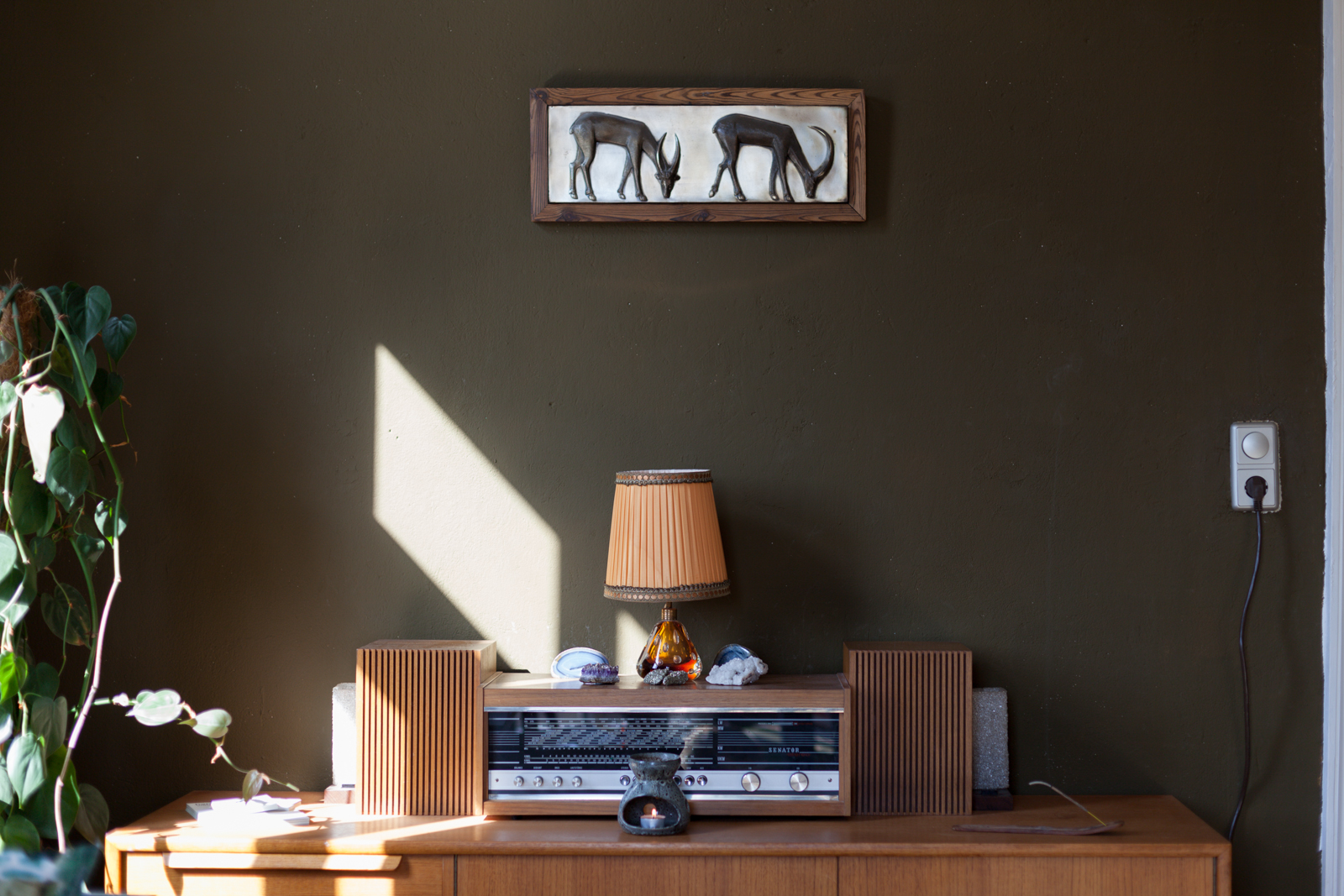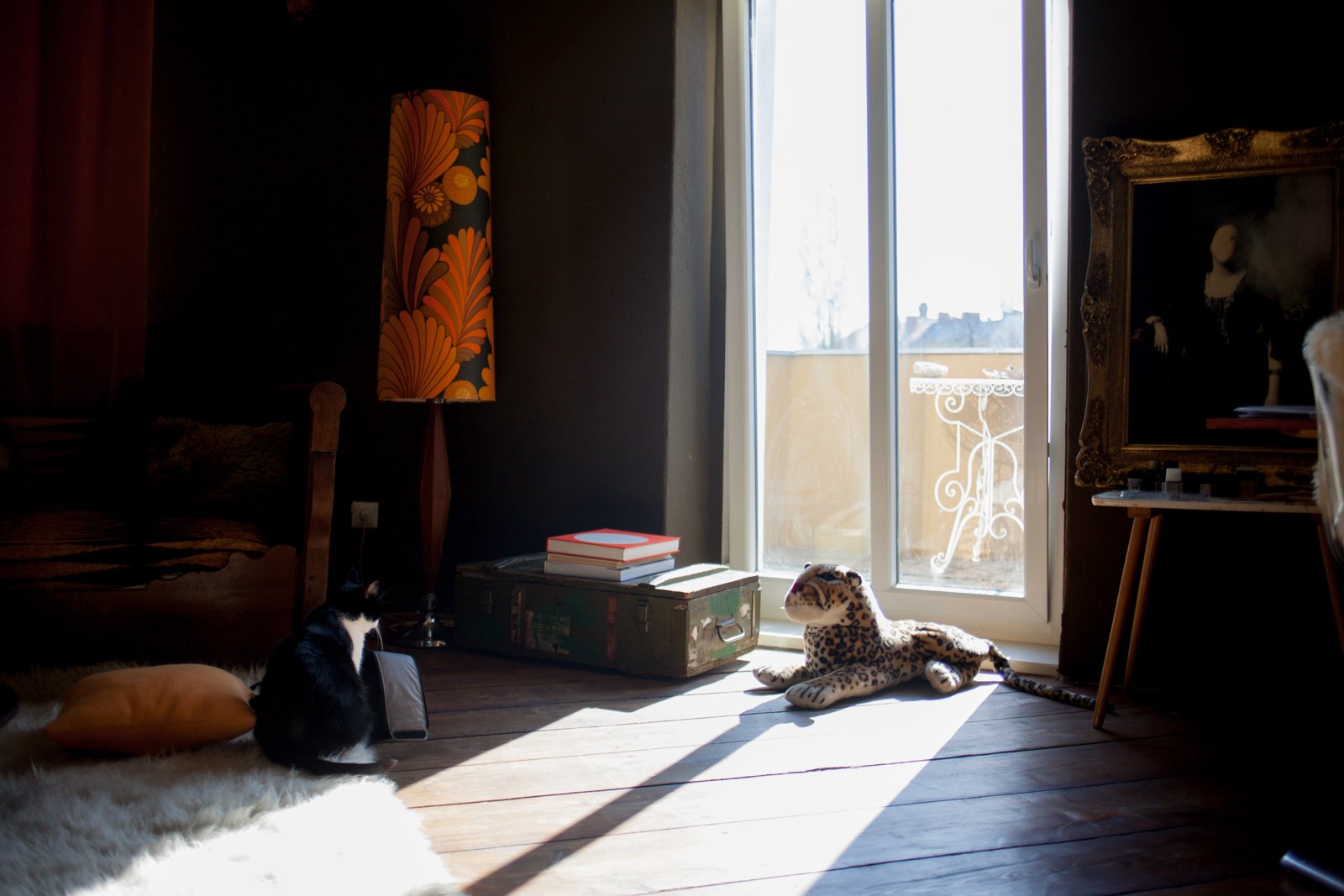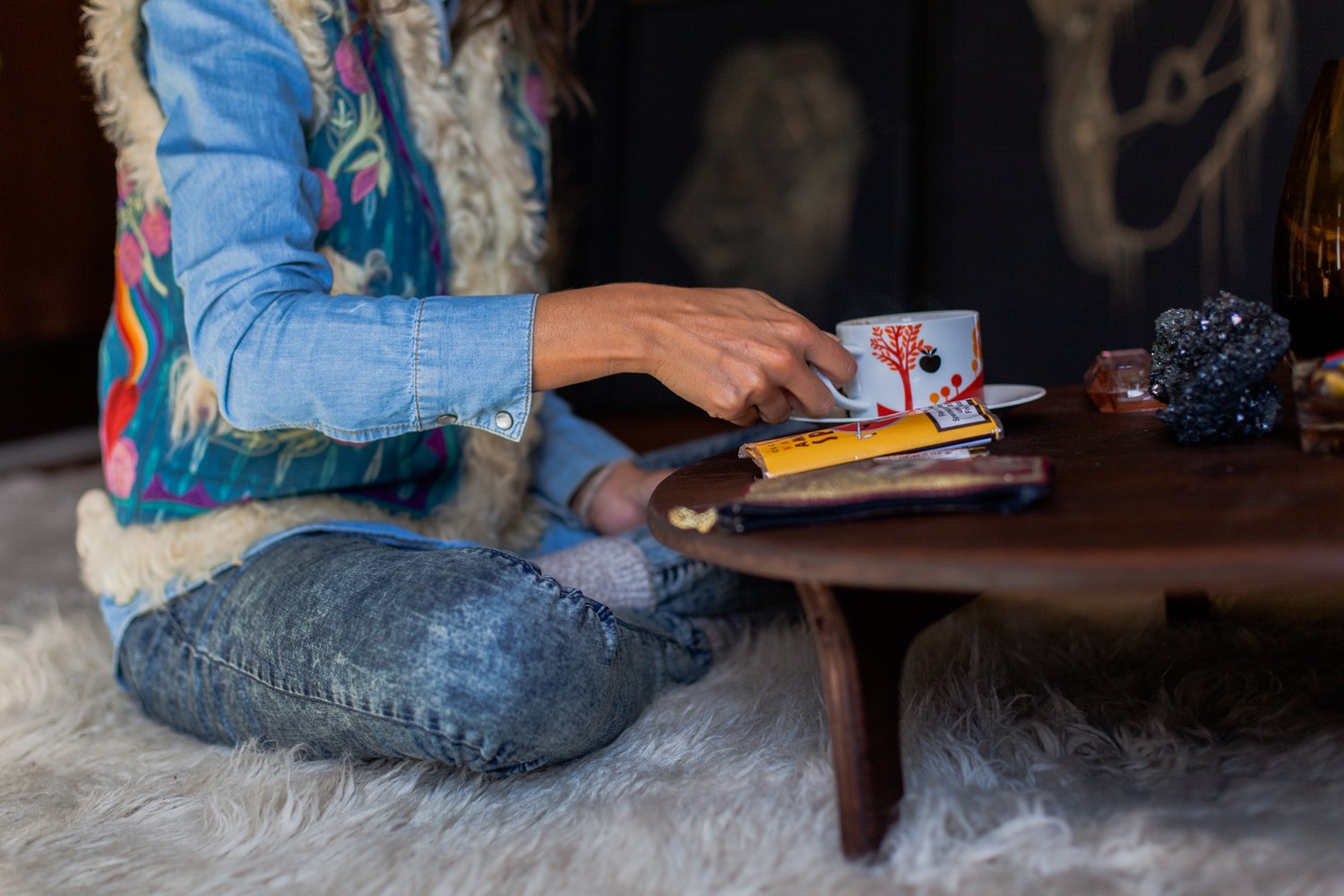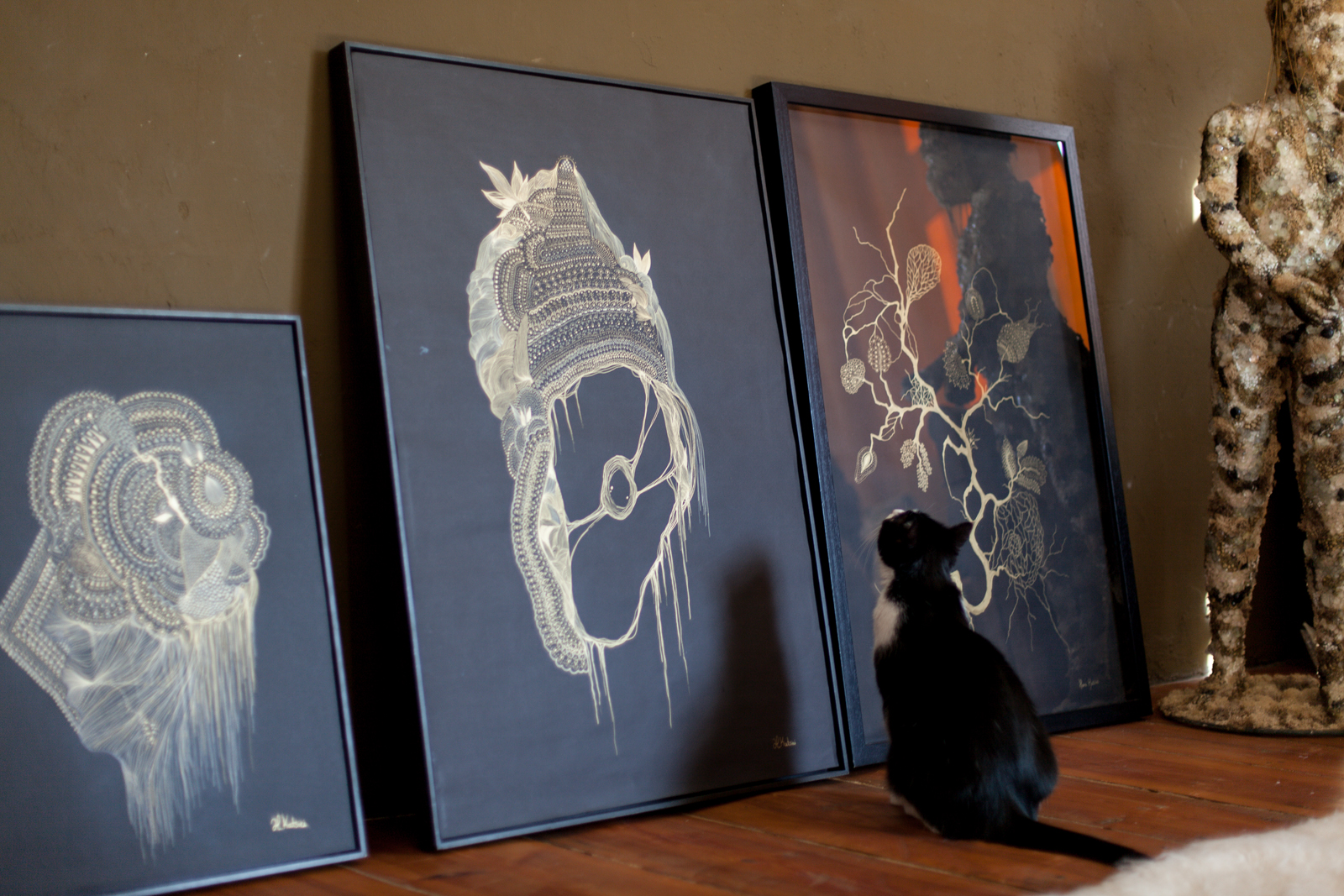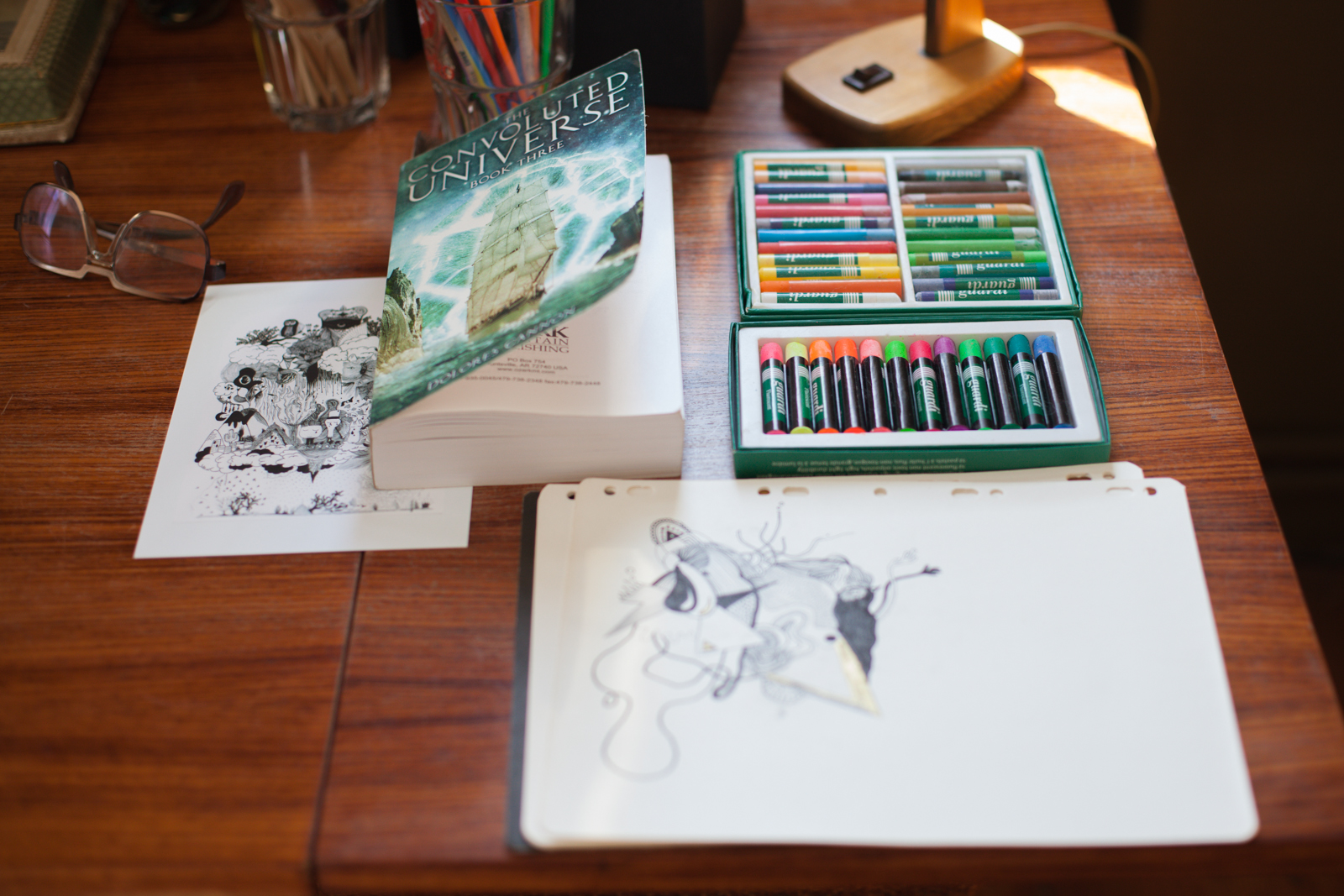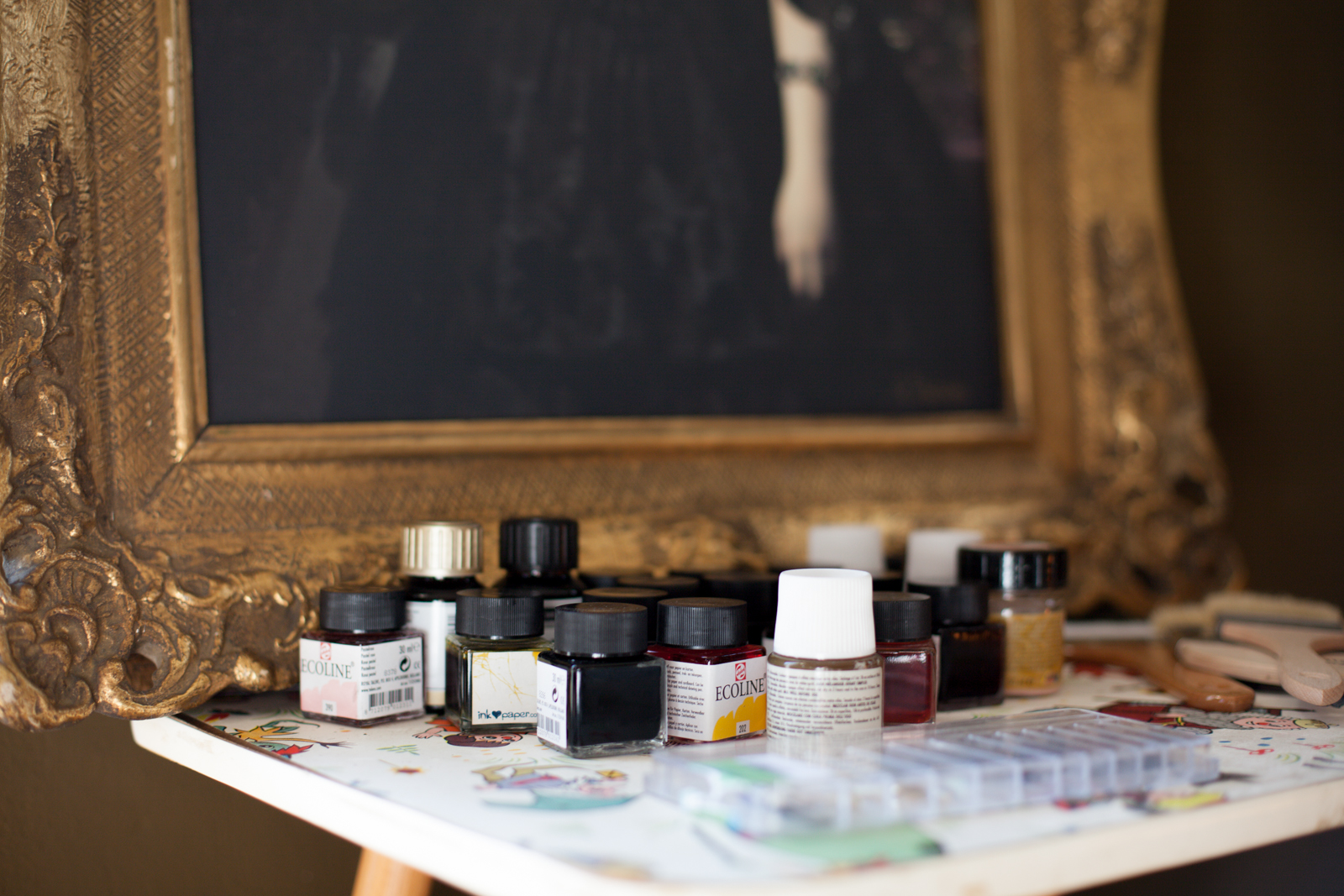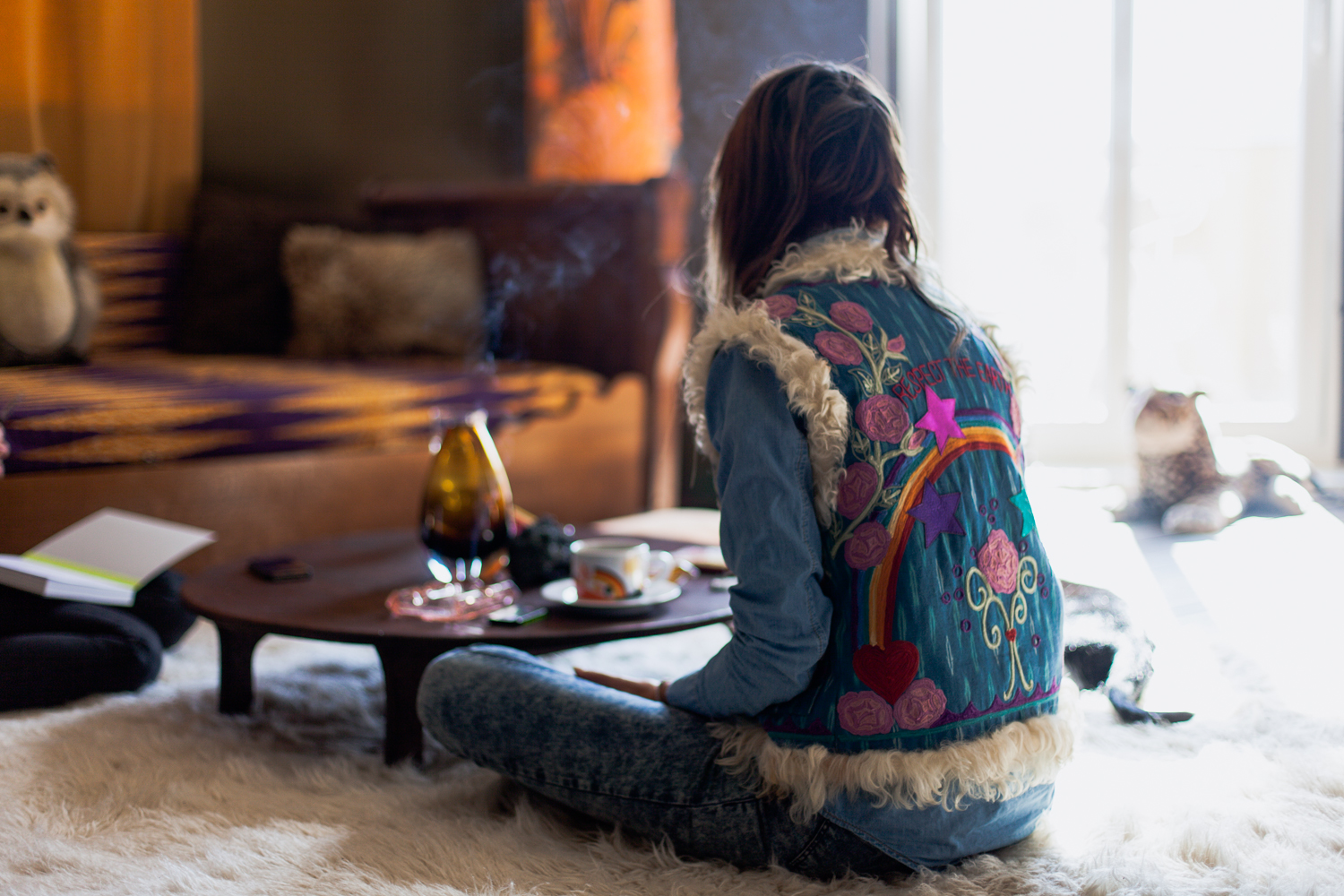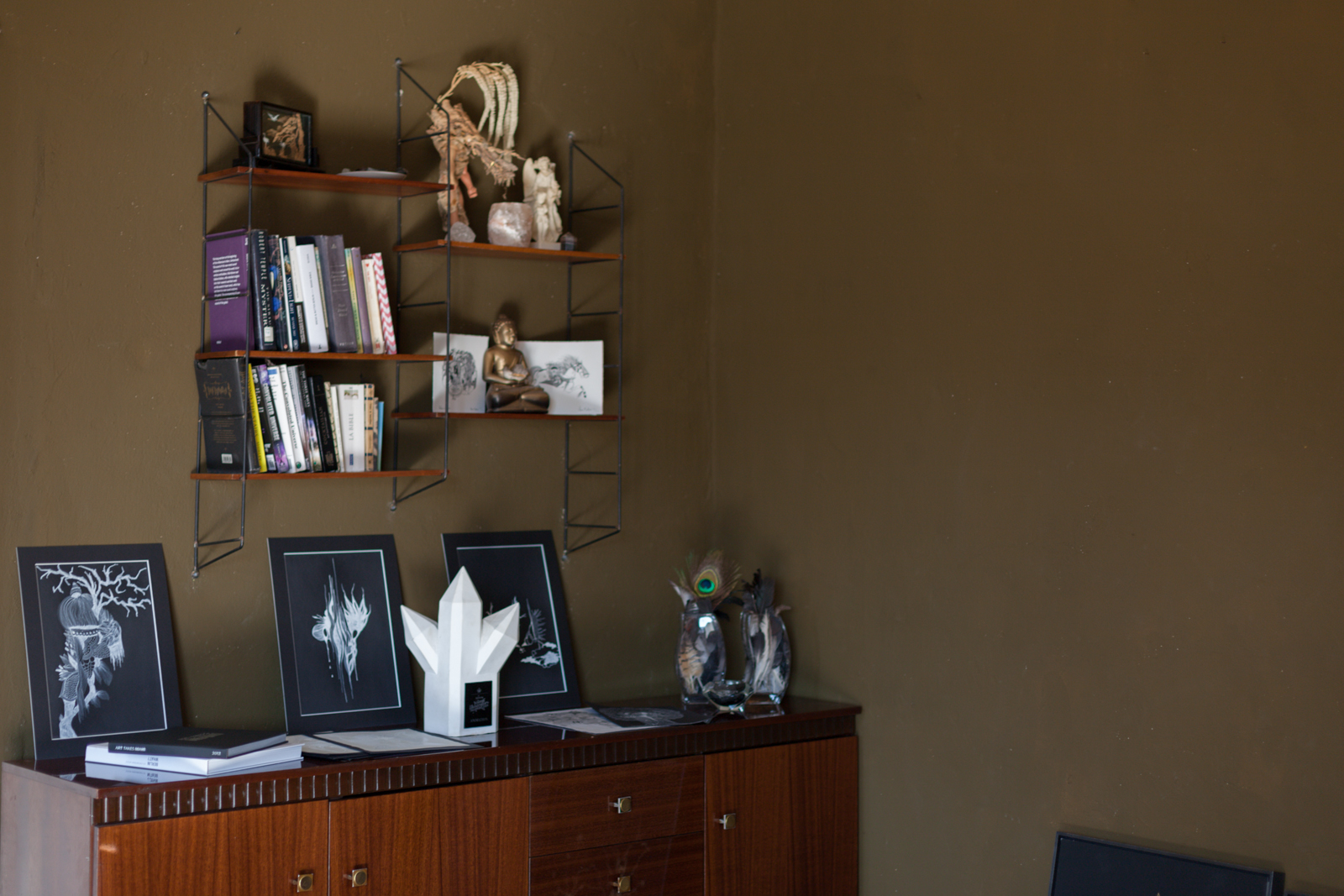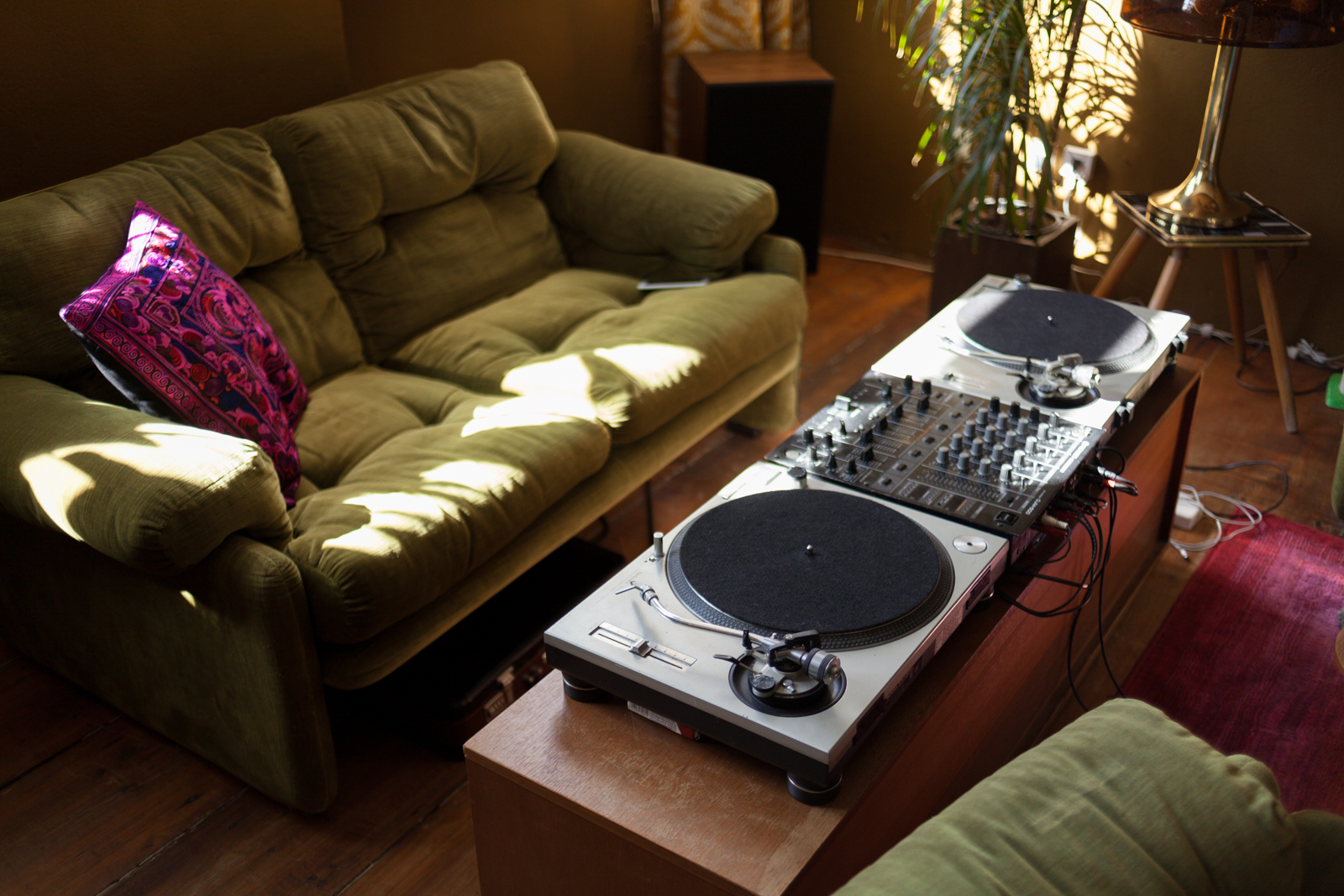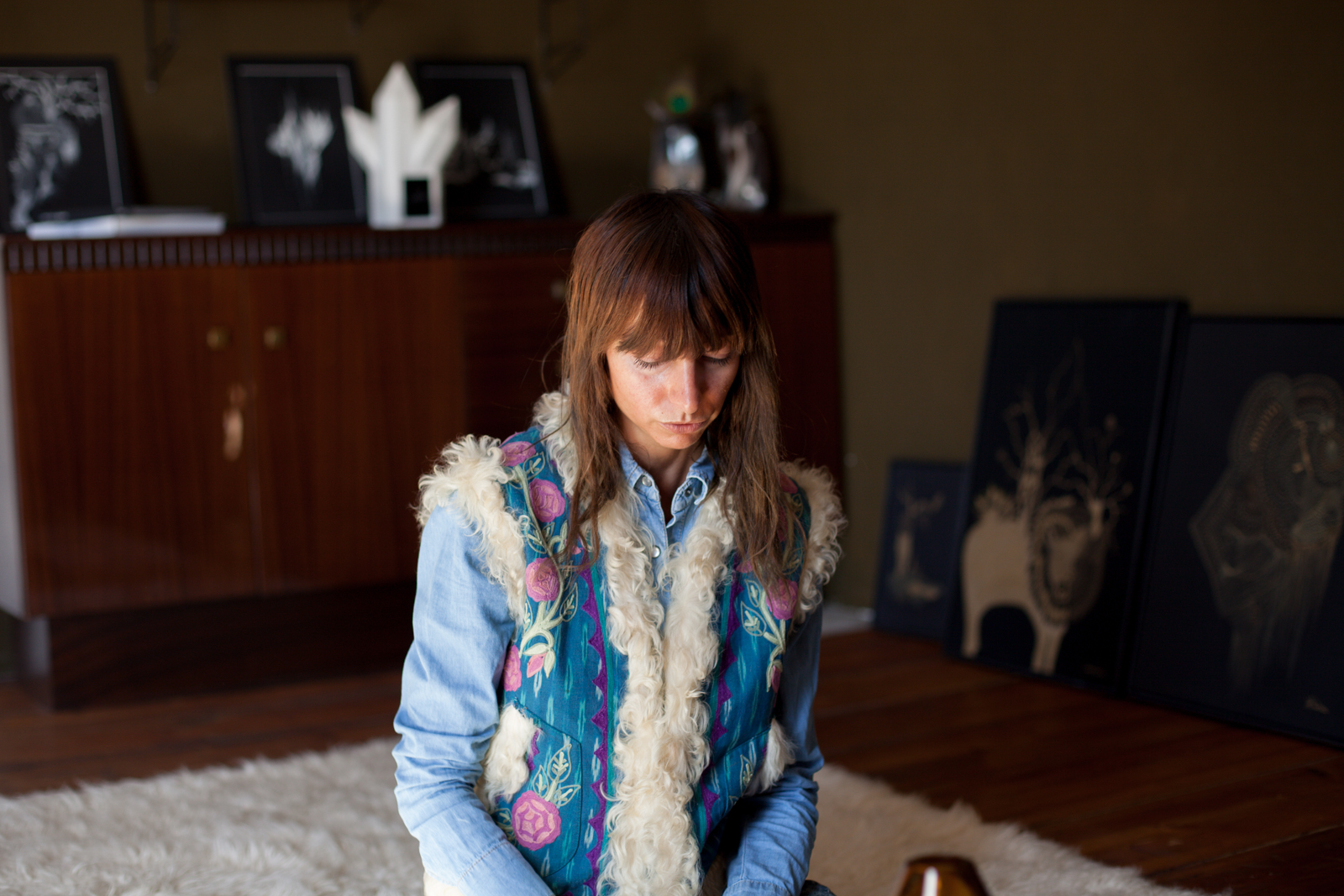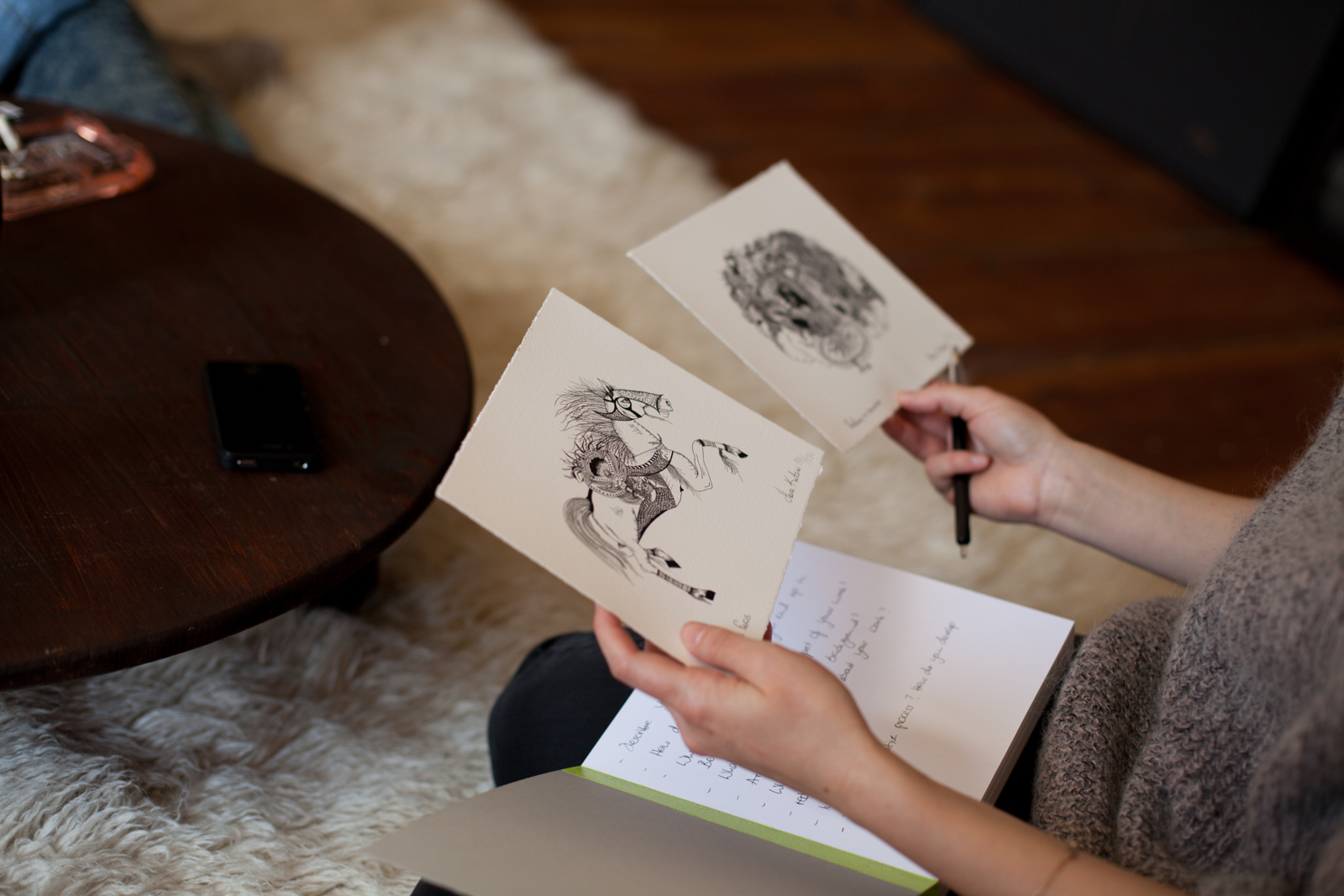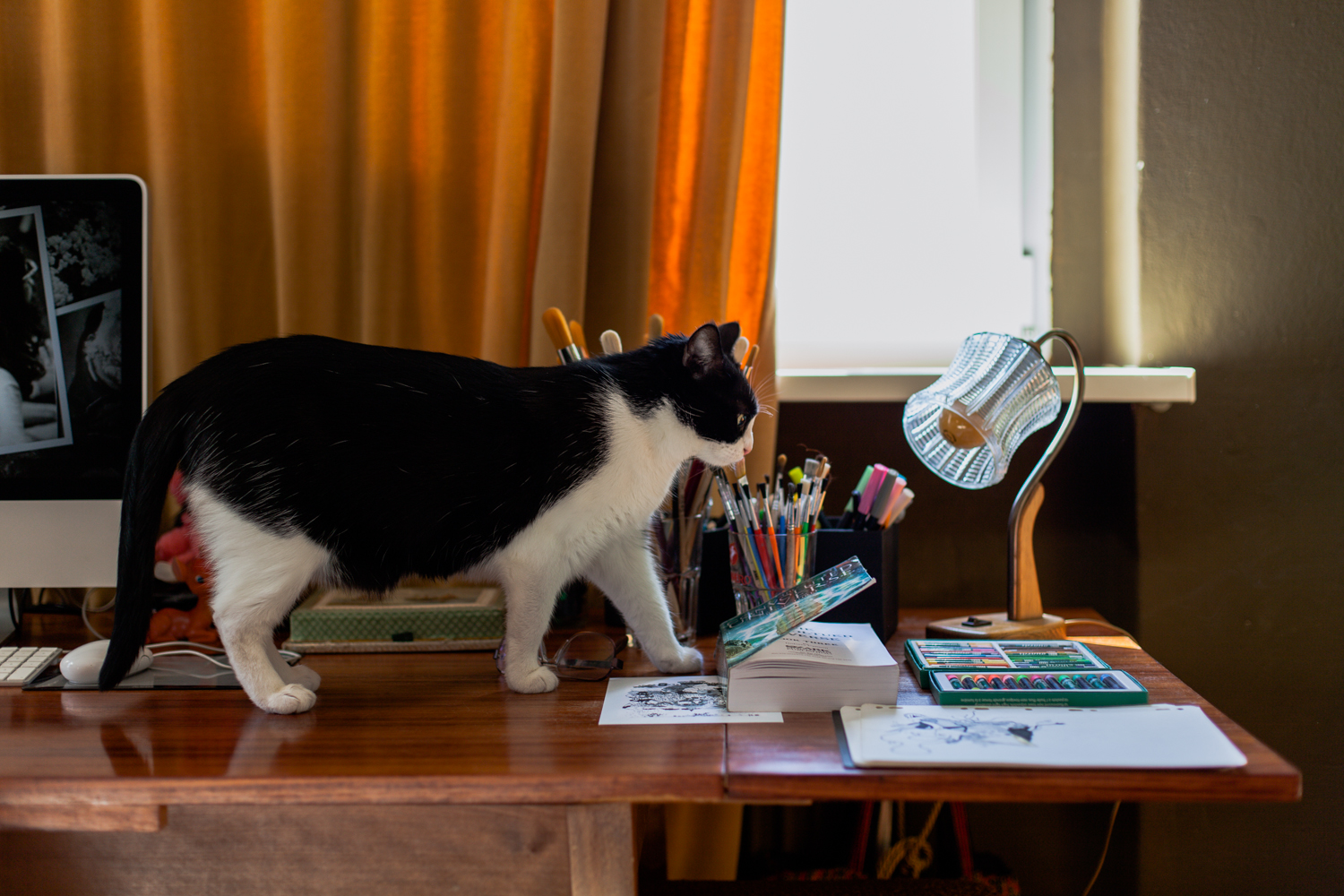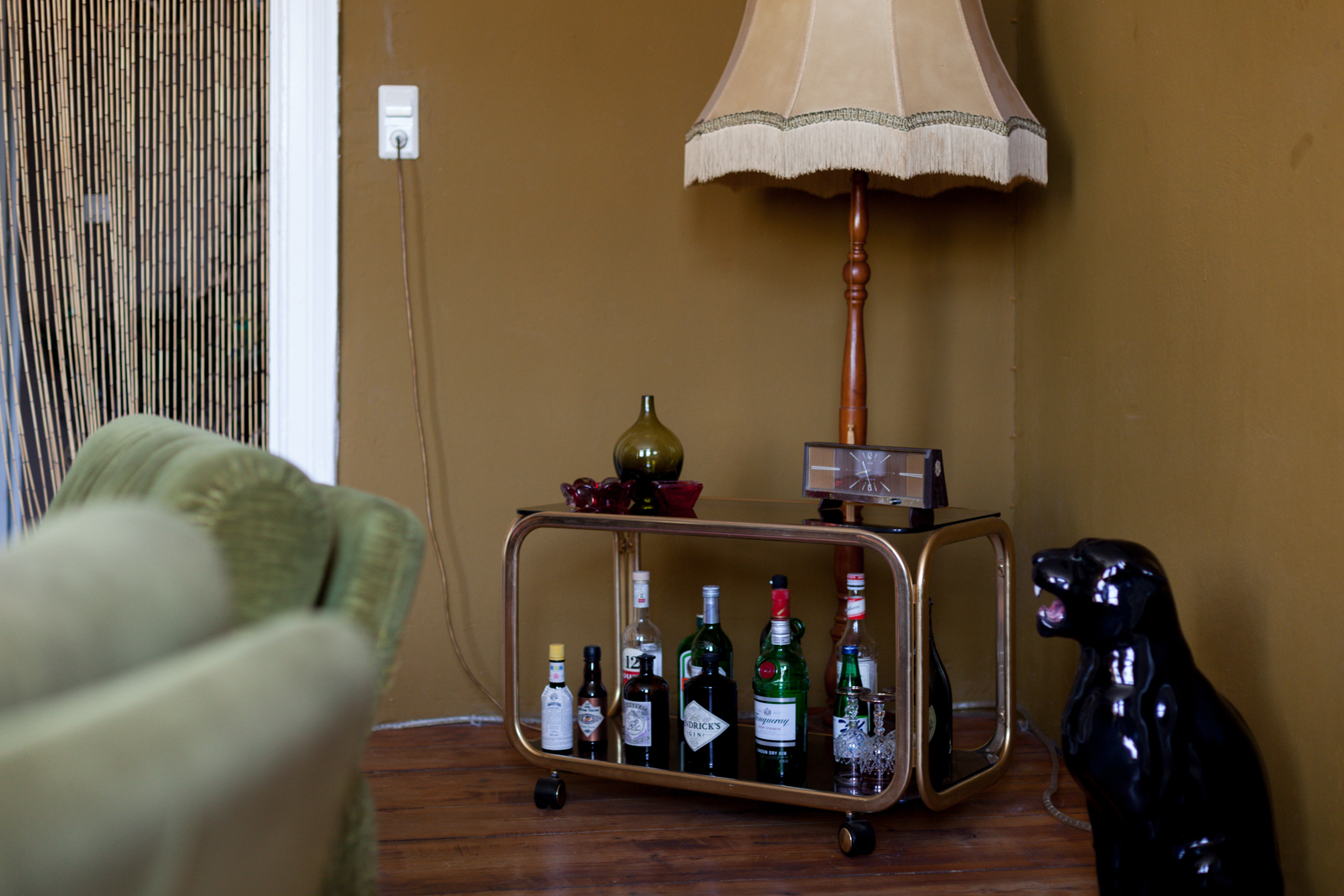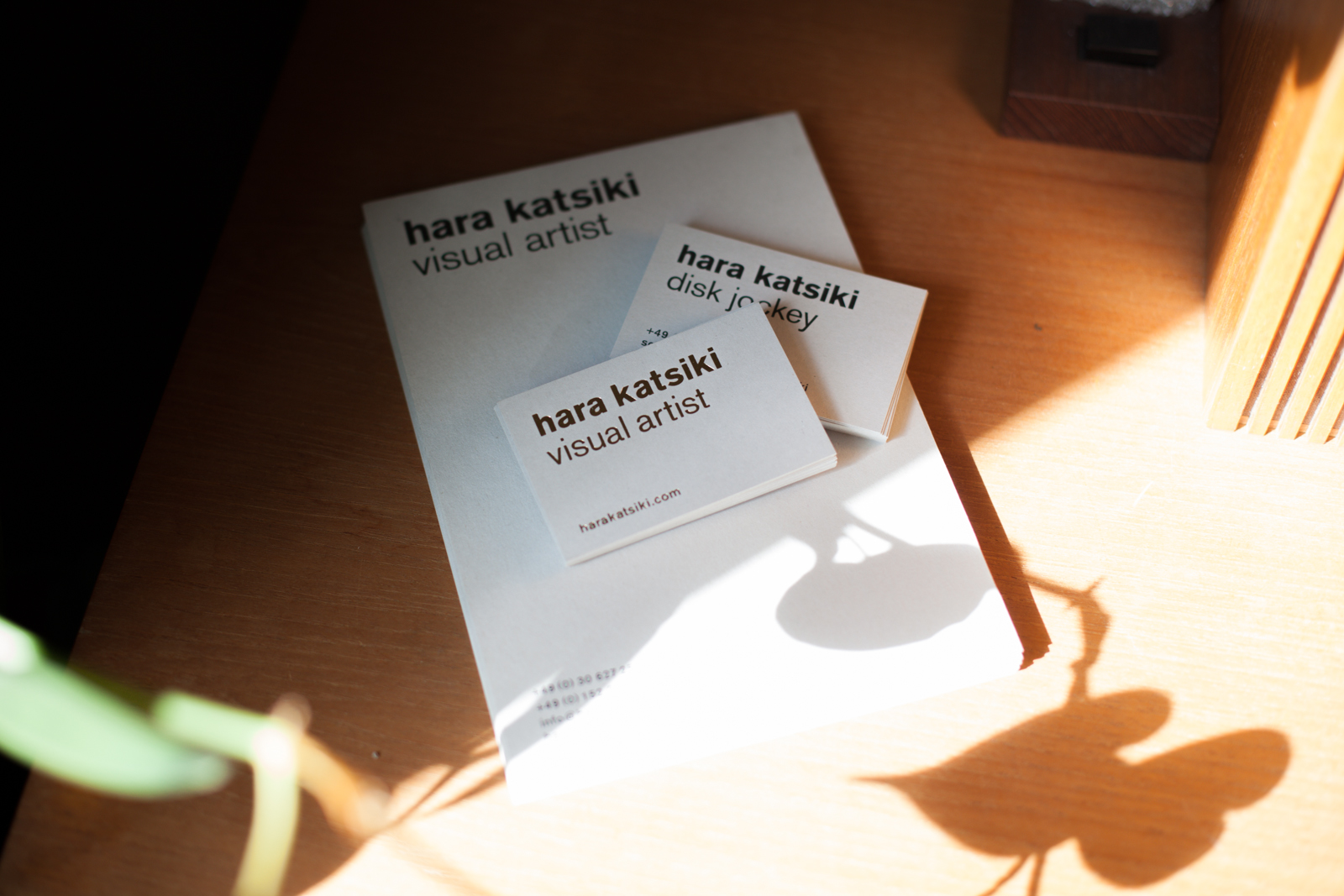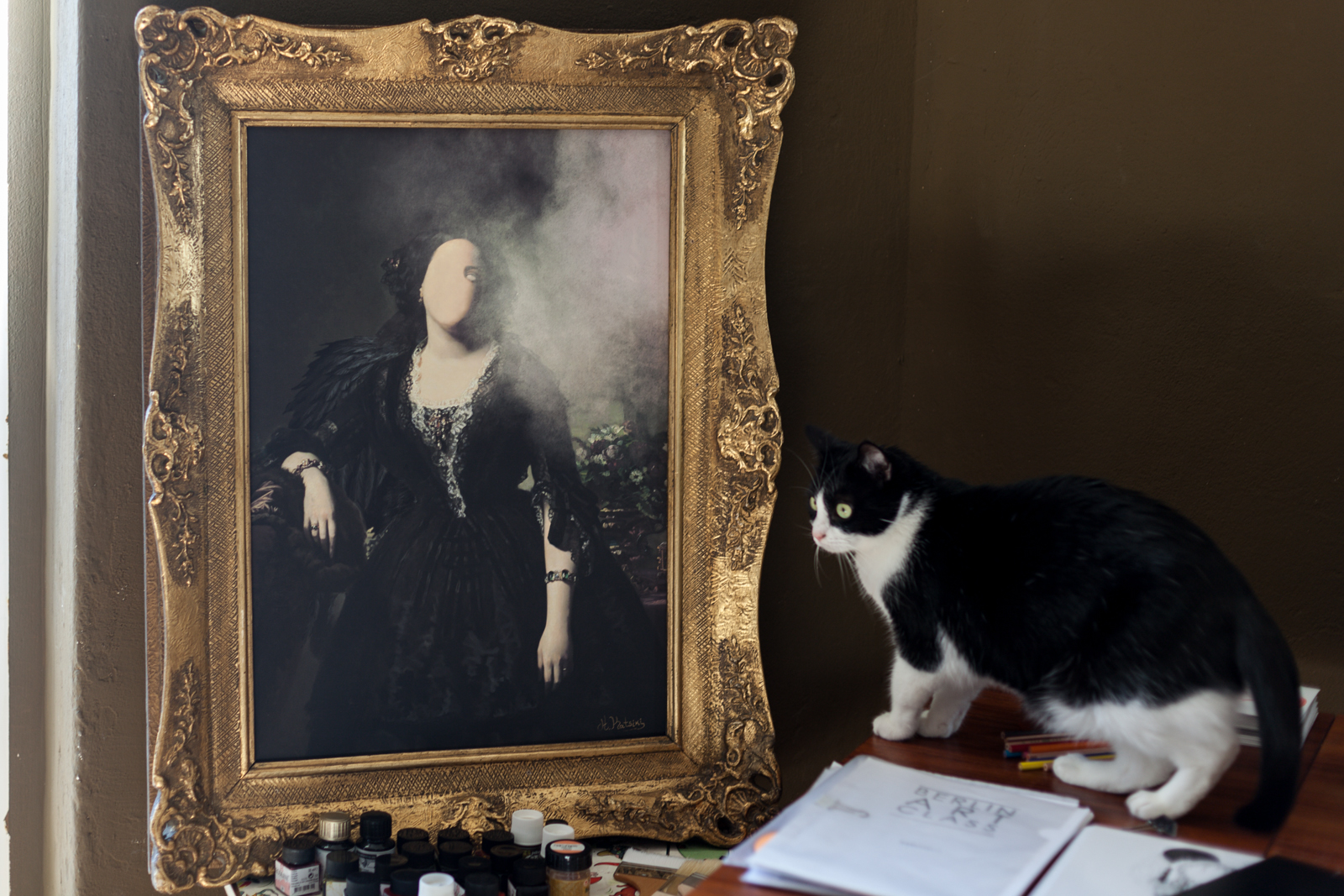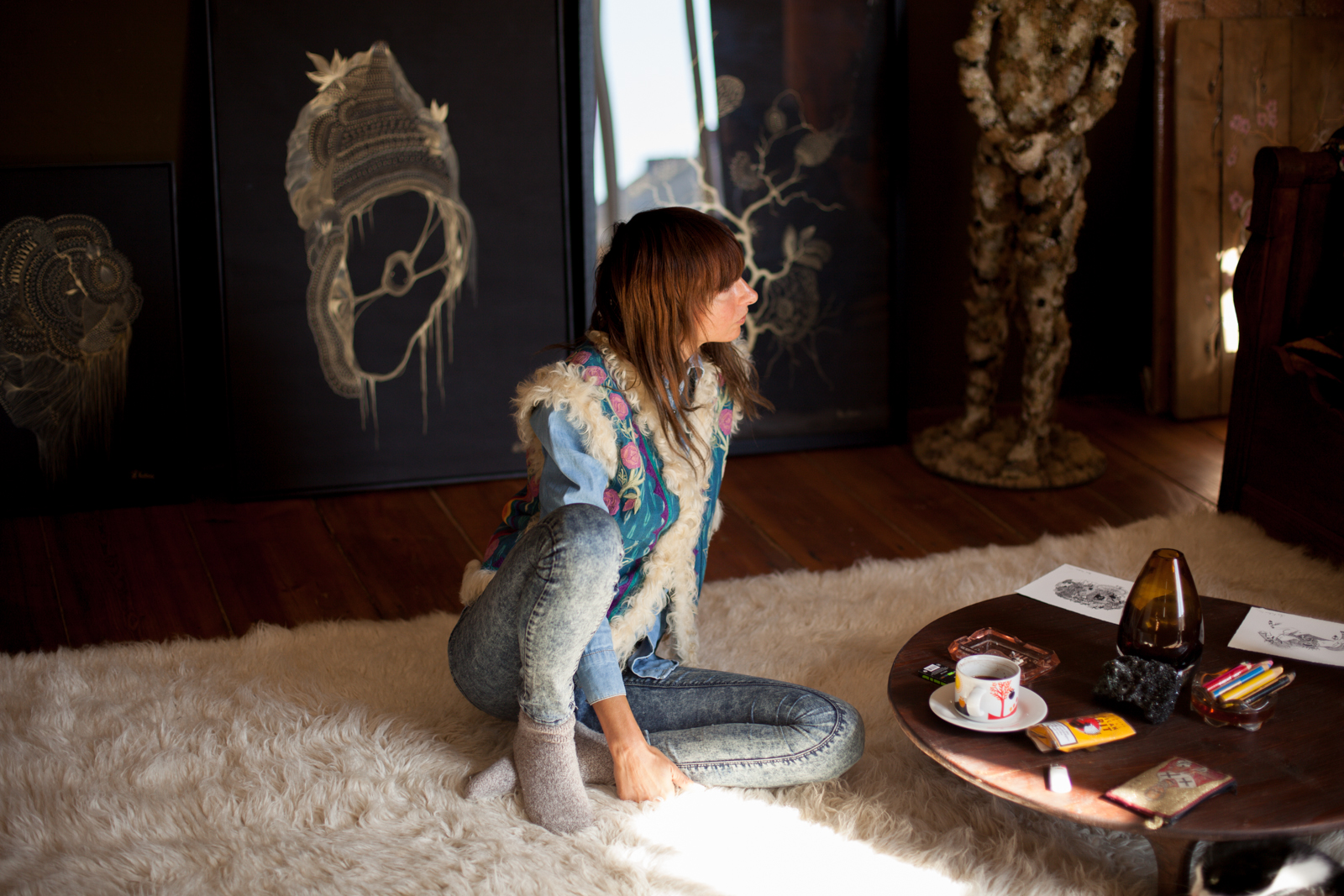 In her work imagination and reality come together, blending in a mesmerizing fairytale like landscape filled with odd creatures and symbolics. All of her works radiate a certain magic that seems to come from another world that Hara constantly invents and develops, using chaotic ink stains, and creating infinite labyrinths of lines. Hara doesn't think much about the process of creating or how to develop new ideas, "Actually I don't think at all. When it comes to art and being creative it really comes from my subconscious, from the heart, anything could inspire me, a song, a dream." As she tells us her grandmother who is still living in the suburbs of Athens is of great inspiration for her. She is a born creator, just as Hara herself.
For Hara the most important aspect about art is to enjoy it and not to think about what other people might think of her works. She just seeks to express herself and her inner world. Her mother used to work as a fashion designer while her father was a natural born musician. So in her own works both aspects, being creative in art and music come into being, playing an important role in her everyday life. You should definitely visit her Portfolio and click through a universe filled with her amazing surreal works and highly stylized aesthetics.
Photography by Ana Santl | Words by Caroline Kurze