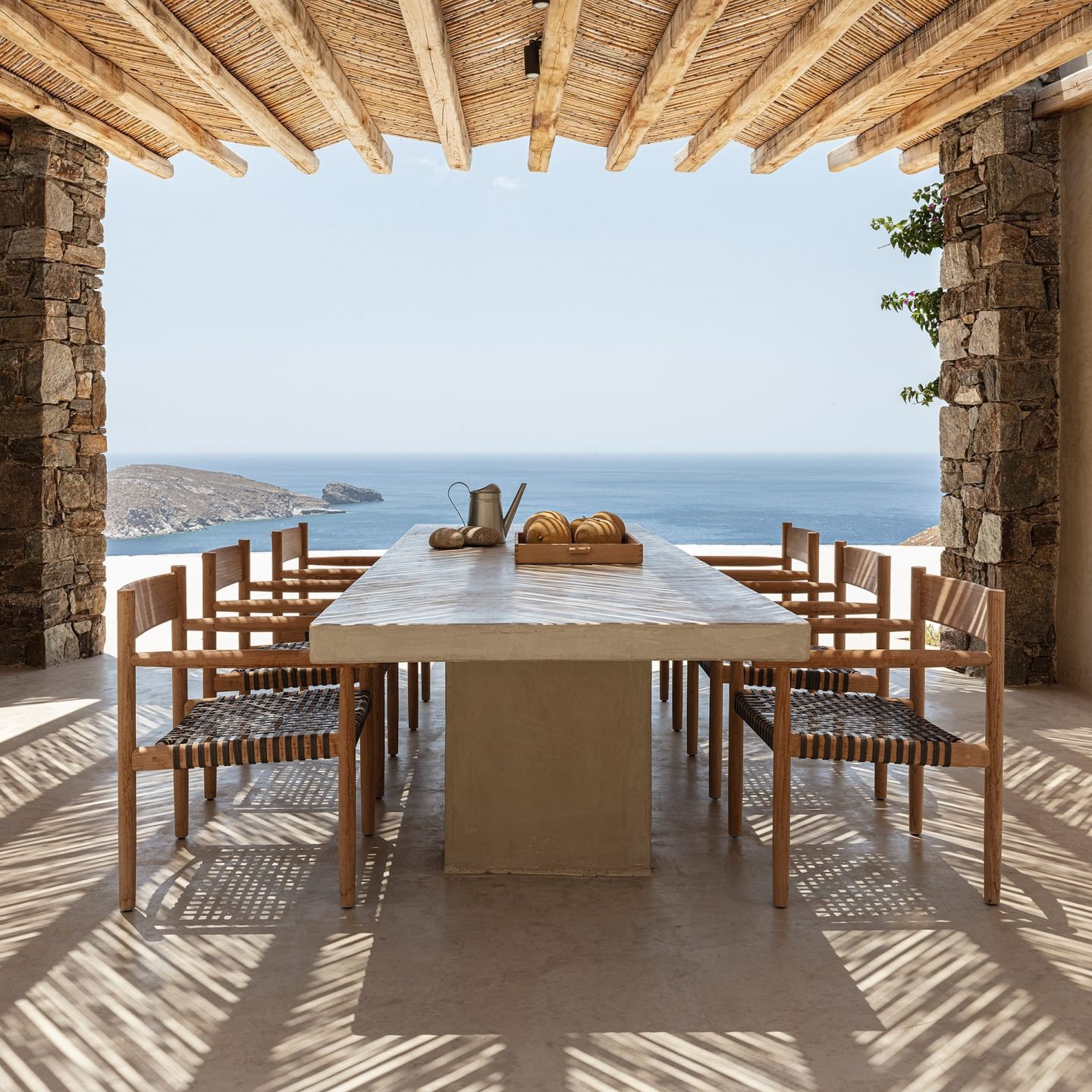 Sinas Architects Reimagine Traditional Cycladic Rural Homes With Xerolithi House
On a rocky hillside in Serifos, Greece, architecture studio Sinas Architects has designed 'Xerolithi House', a summer residence which follows the traditional style and building techniques of the Cycladic Greek islands, while standing out for its distinctive character and unconventional sinuous shape.
"The main focus of the design was to create a house that blends in its natural environment," says Sinas Architects in a press statement. To achieve this, the architects designed its main facades to resemble xerolithies—low stone retaining walls traditionally used for land cultivation purposes. Placed sequentially, the walls start low and gradually develop a sufficient height for the house; "they move gently closer and away from the slope, and independently from one another, forming spaces in between them," they explain. The resulting long and narrow structure has been divided into two blocks, a main house containing a living room, dining space, kitchen and master bedroom, and a guest house with two independent bedrooms—terraces wrap all around the living spaces.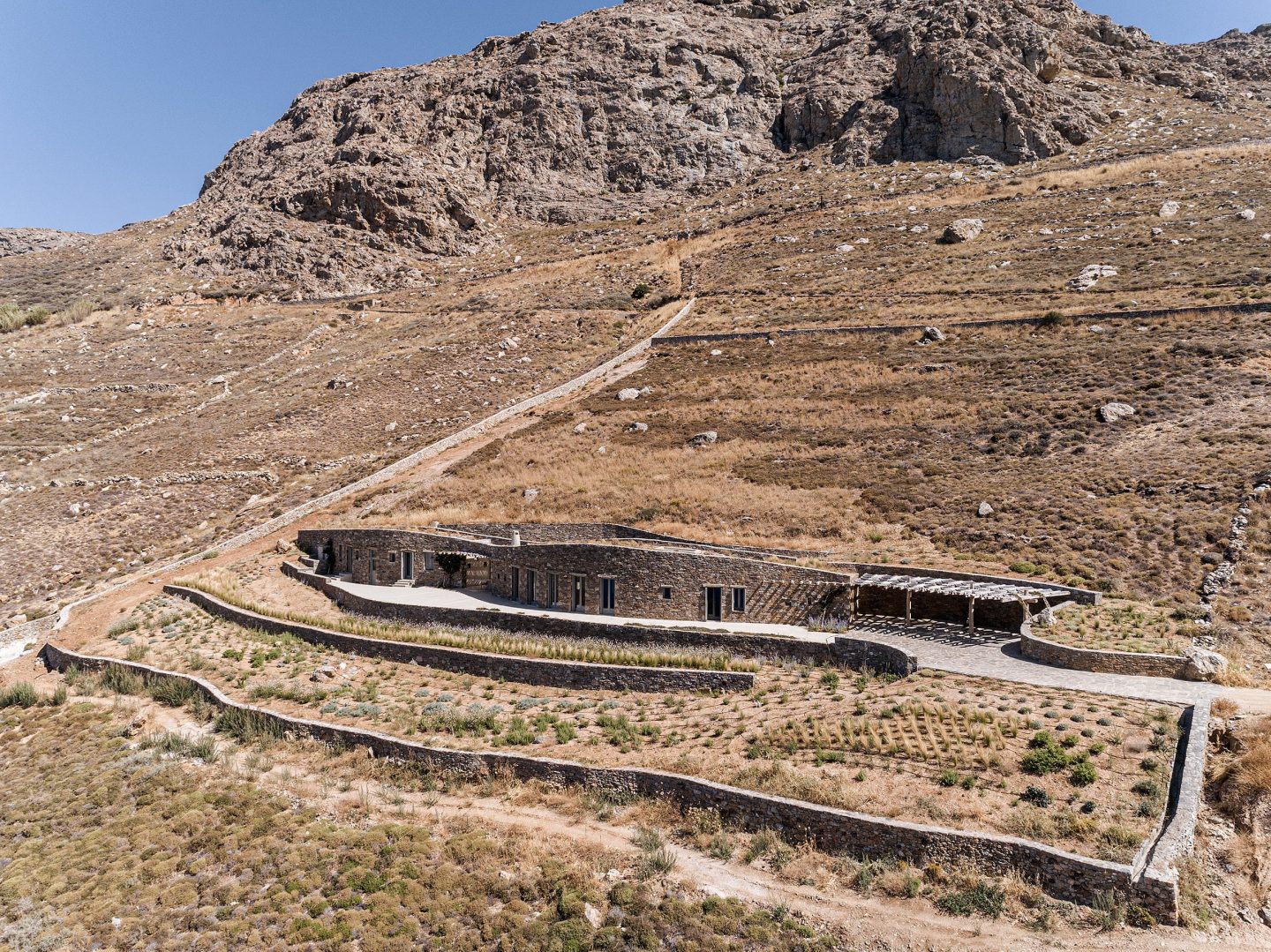 Covered with native vegetation, the house's roof imitates the surrounding natural landscapes, perfectly camouflaging the residence from afar. Found throughout the length of the house, both inside and outside is traditional bamboo pergola, consisting of wooden raw beams in their natural colors. "The beams supporting this structure could not be placed parallel to each other, instead they follow the house's curvy morphology, like vertebrae on a long spinal cord. As a result, the bamboo was knitted in a fish bone manner creating a unique pattern with beautiful shade textures," the firm explains. Bright and airy, all indoor spaces feature muted and warm interiors with doors and furniture made from solid wood.