BlackWhite Residence by David Jameson
The 'Black White Residence' designed by the architect David Jameson is located in Bethesda, USA, inhabiting the masonry shell of an existing house. Focusing the design concept around ruins and exploring the idea of aperture, the glass temples, black frames, and white stucco provide a contrast to the natural surroundings, all the while offering views to the landscape beyond.
Alluding to the Acropolis, four modern glass temples emerge from a white stucco plinth as volumes of light, and define space between each other. These volumes of light are stitched together by a circulation core sheathed in black that extends to cradle each space. The volumes are instruments of light, gathering natural light to the interior during the day and glowing in the landscape at night.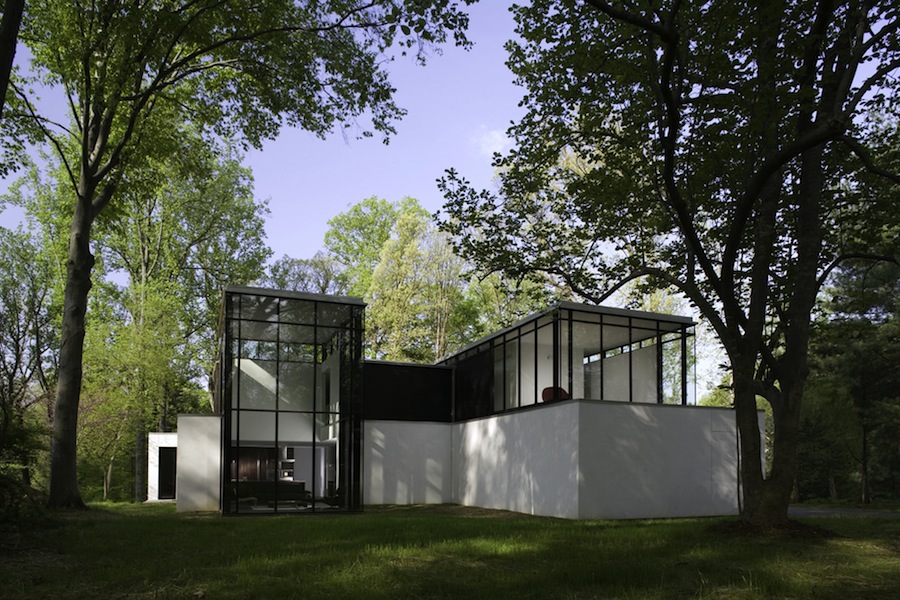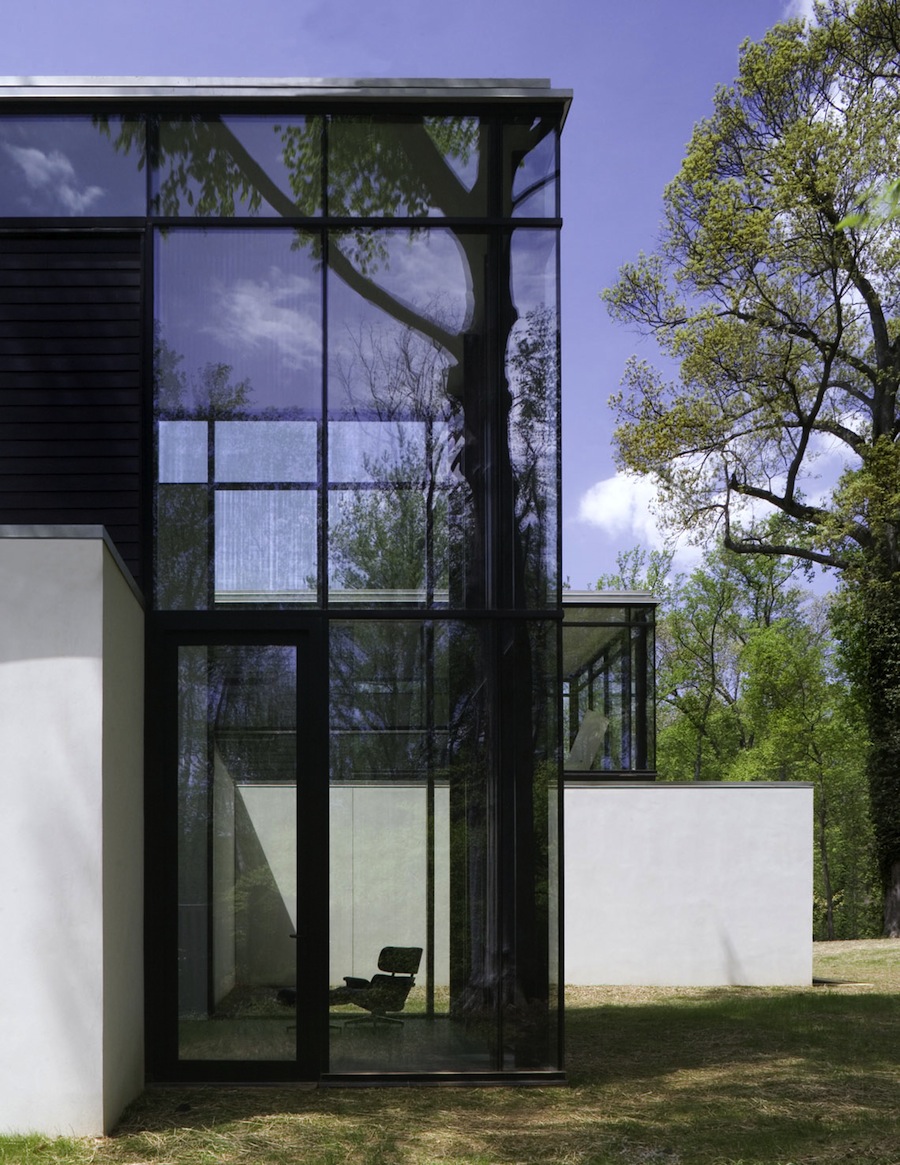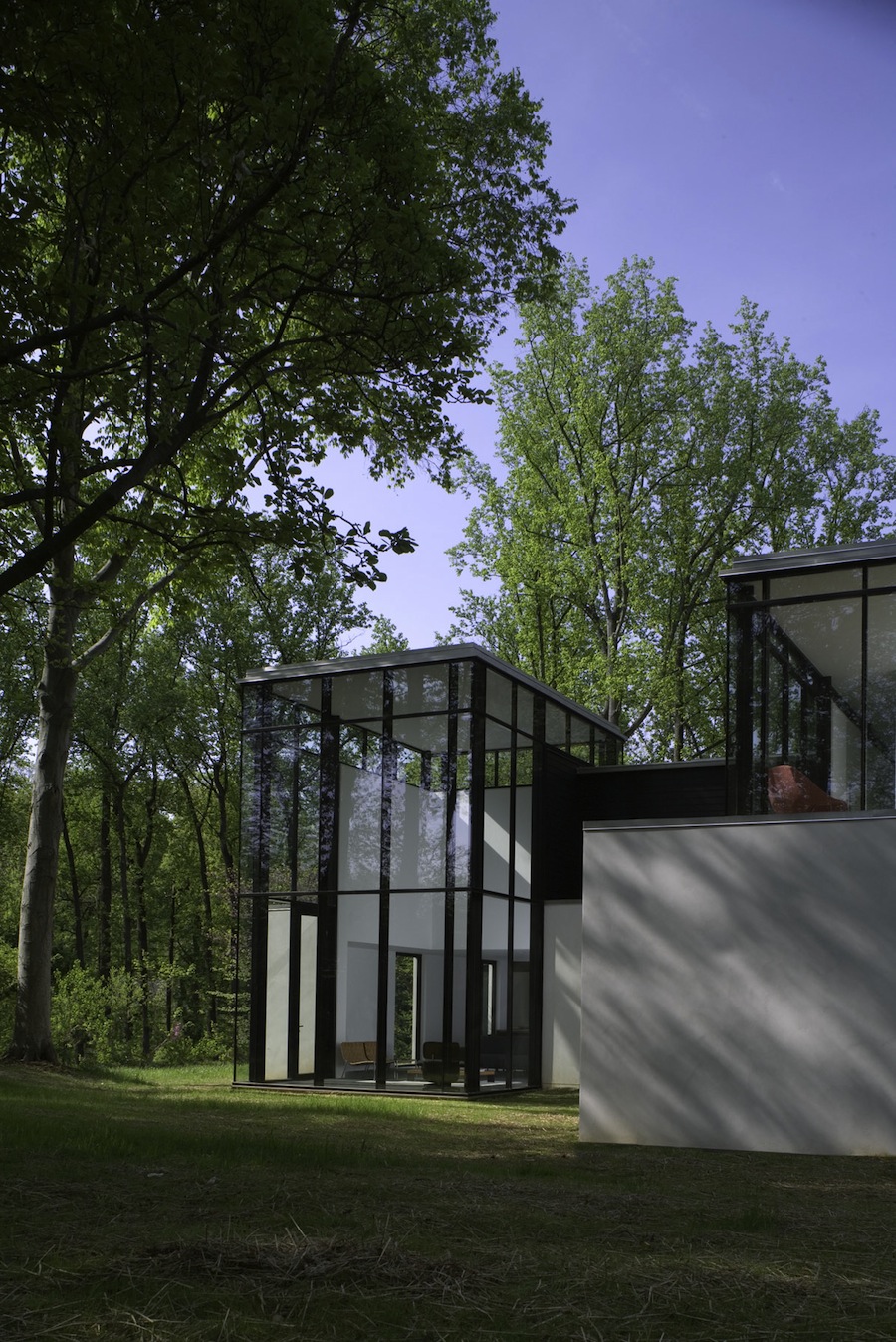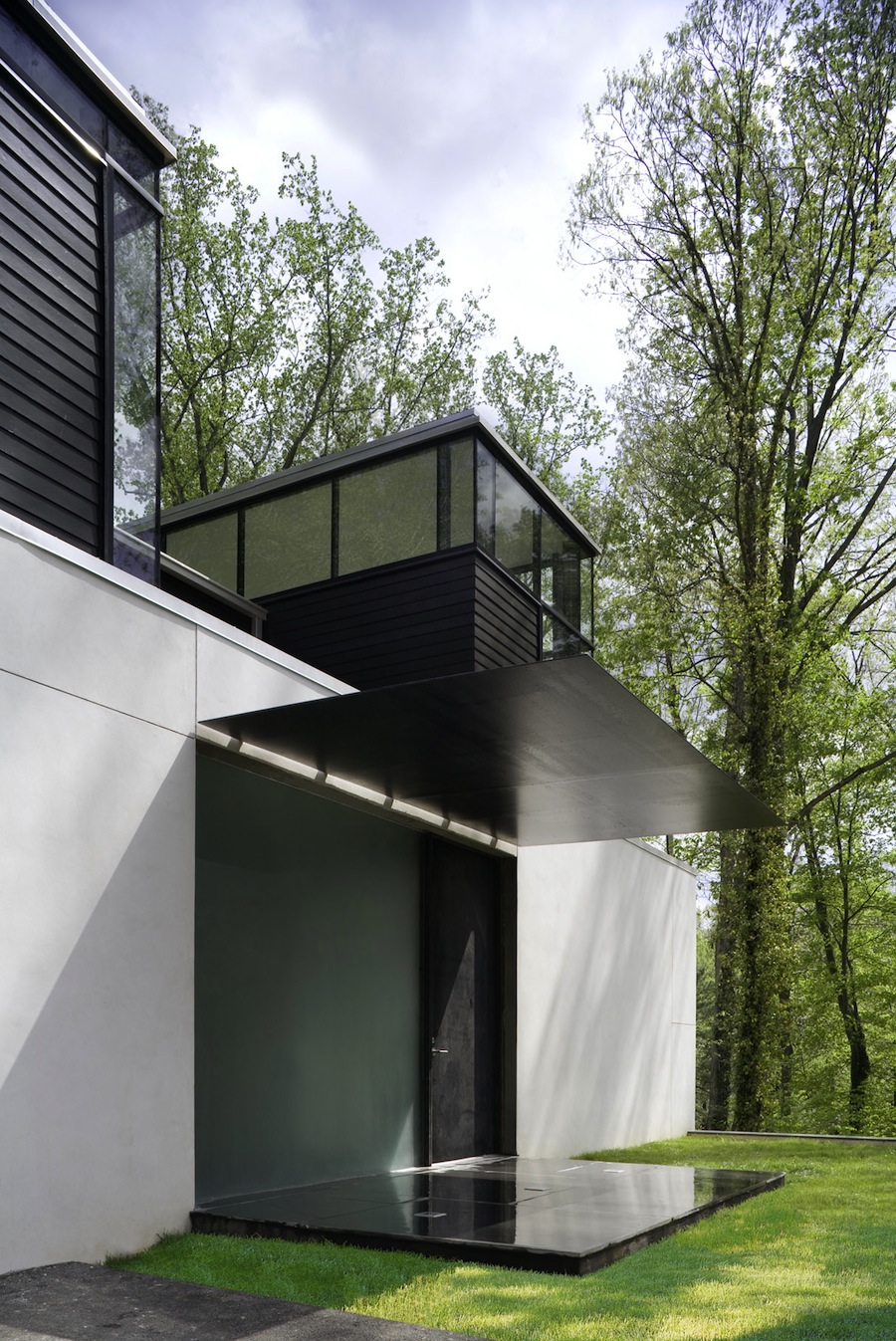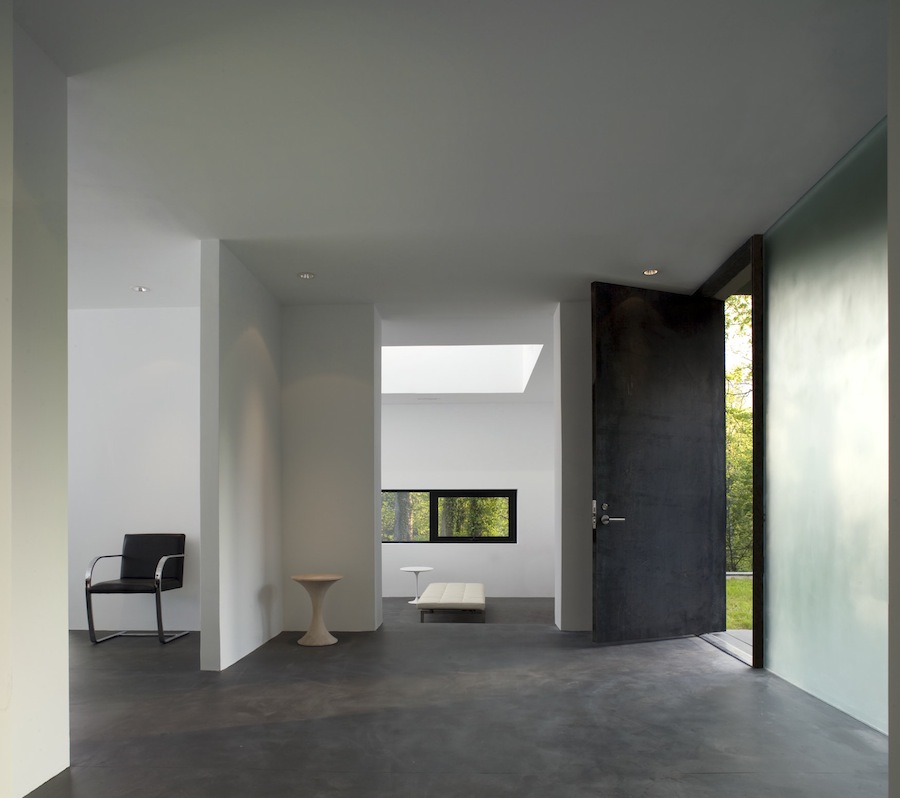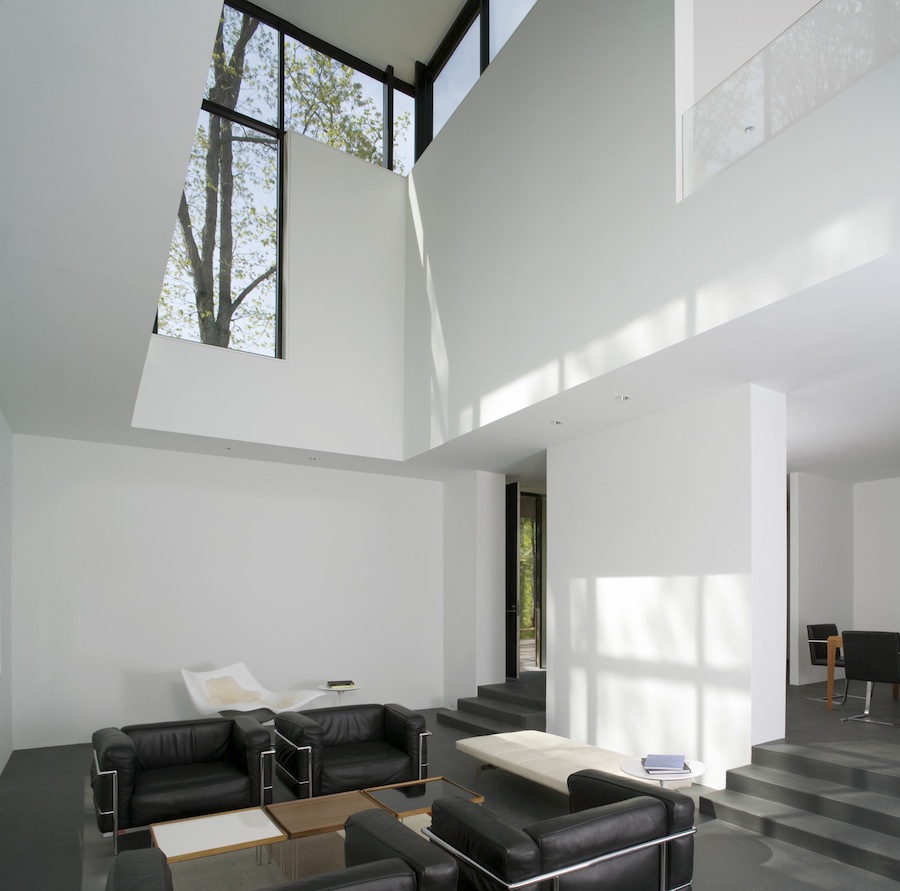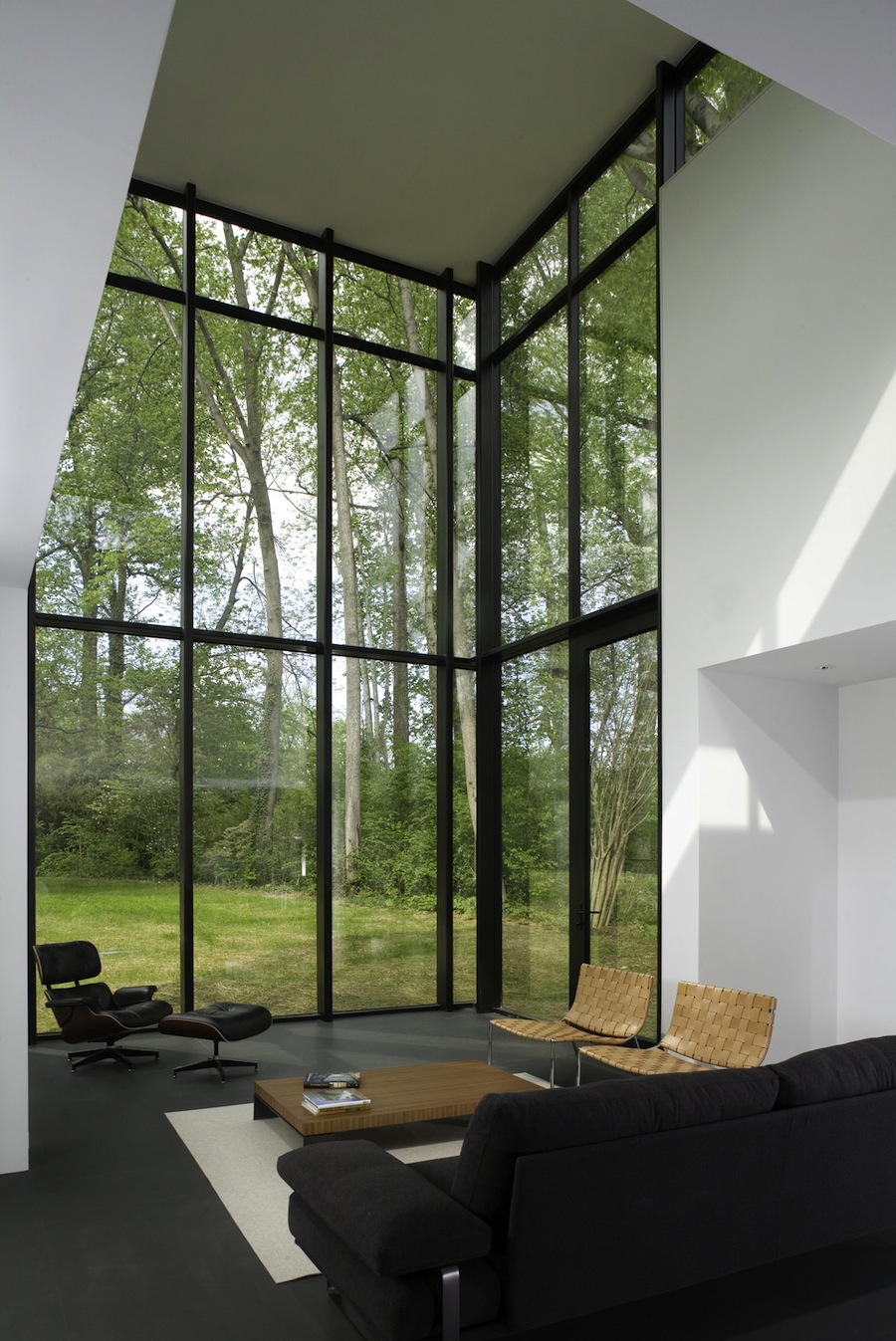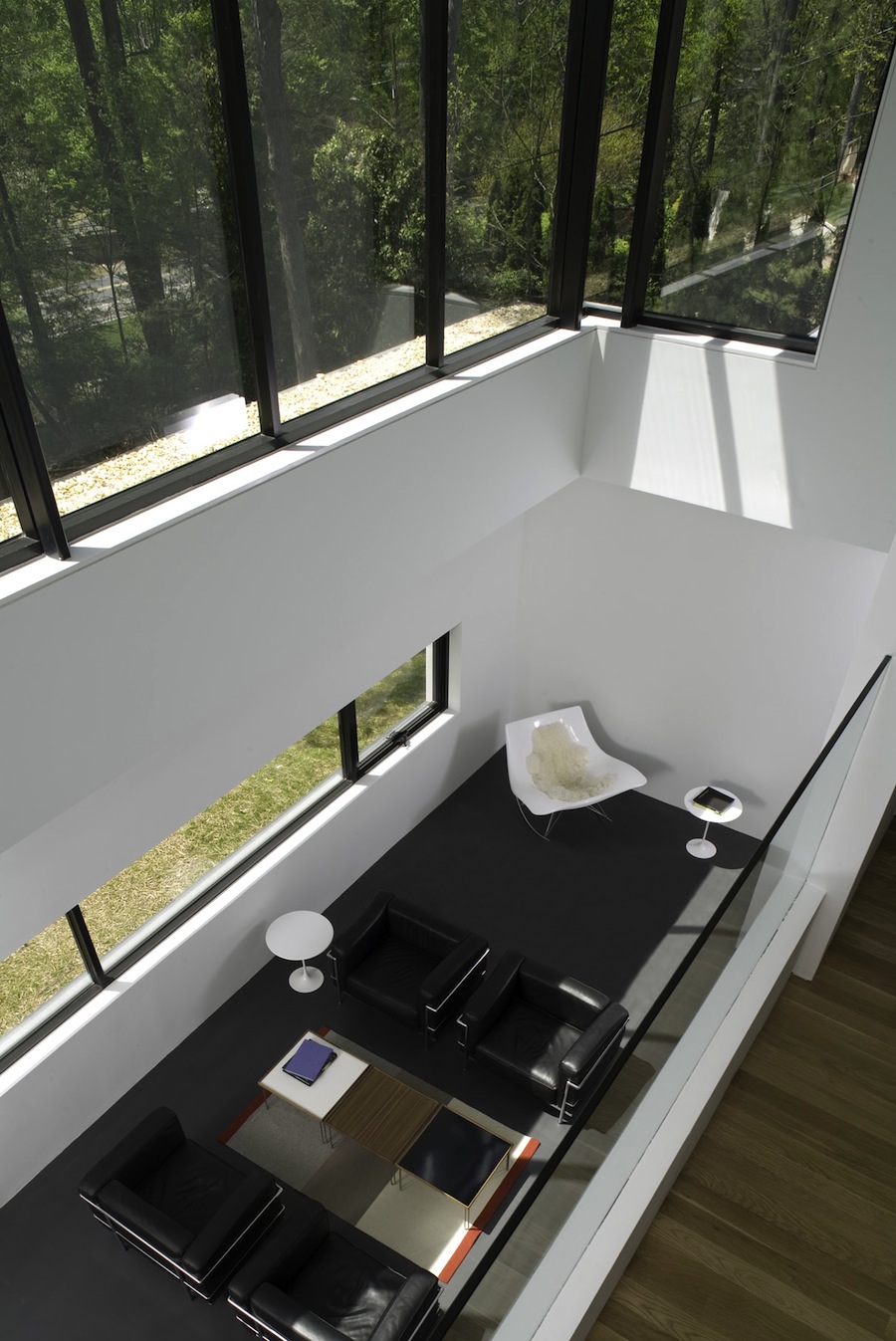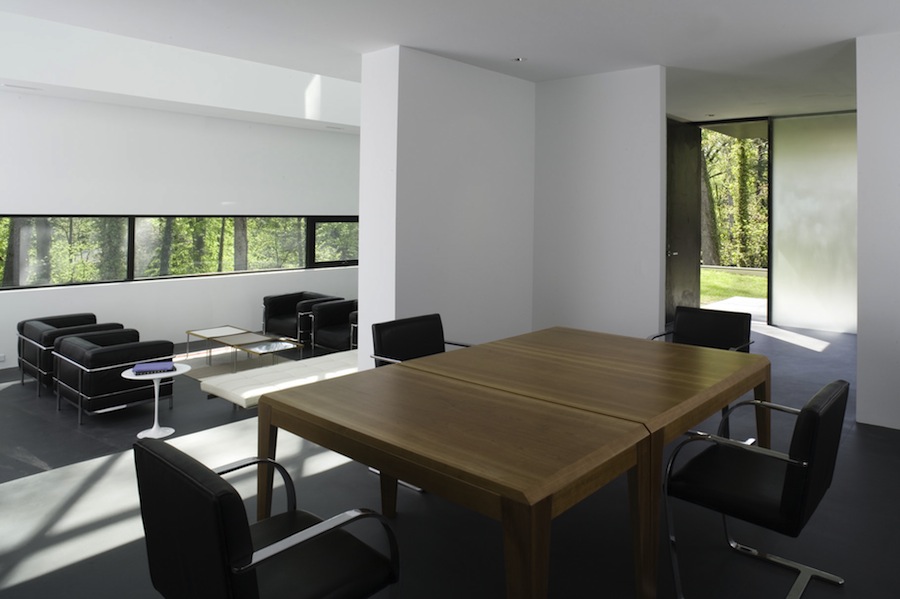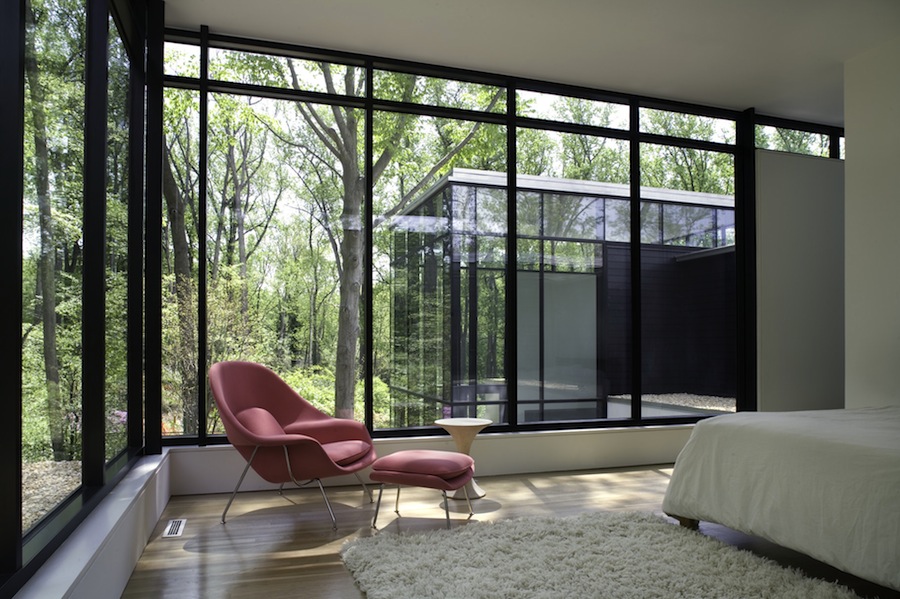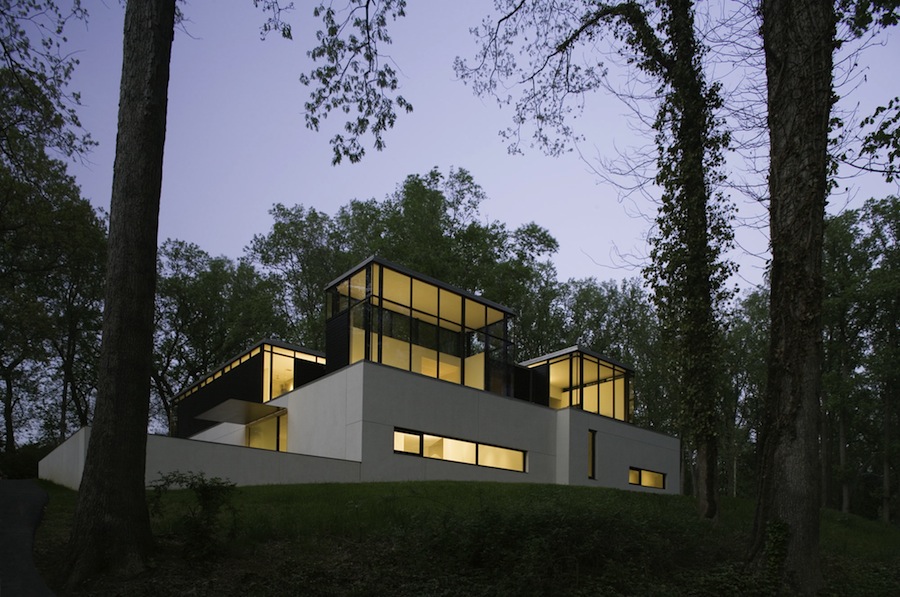 All images © Paul Warchol | Via: Archdaily