In Berlin's heart, the new flagship store by tastemakers Emmanuel de Bayser and Josef Voelk, The Square, is an artfully curated fashion retail space that brings a new elegance and timeless sophistication to the vibrant German capital. With an exquisite modern outlook, captivating interiors, and an unbeatable sense of historic beauty, this new treasure trove of fashion and design will become an unmissable stop on every shopping stroll.
Nestled in Berlin's charming historic square Gendarmenmarkt, a mere stone's throw away from the iconic avenue Unter den Linden and the many architectural marvels of the city, the store is a sanctuary of contemporary luxury that recalls a present-day Arcadia. Extending over 700-square-meters, the space is a revamp of the iconic retail space The Corner—opened by the same owners in 2008—completely redesigned by Paris-based studio Pierre Augustin Rose. Inside it, islands of curated selections of fashion, beauty, interior, design, and art, invite shoppers to experience the serenity of the space and discover the latest in design—and to be inspired. Familiar high luxury names by the likes of Balenciaga, Celine, Dries van Noten, and Dior are found alongside contemporary brands like Coperni, Courrèges, and Jacquemus, offering a delightful mix of classics and upcomings all under one roof.
A sanctuary of contemporary luxury that recalls a present-day Arcadia
In calm contrast to the busy streets outside, the interiors are a quiet oasis of soothing tones, tranquil textures and gentle curves. "The interior is a contemporary reflection of the surrounding classicist beauty, enhancing the vast, sun-illuminated space with wooden panels, white columns and high arches, and a palette of light-gray plaster and natural travertine stone," explains a statement from the store. Throughout, furniture and home objects from the renowned Pierre Augustin Rose, Ann Demeulemeester, Chiarastella Catrani, and Rick Owens create an enticing atmosphere of timeless elegance, with a focus on materiality and tactility. Bringing an intricate sense of detail and artistry to the space are also sculptures by Nicolas Lefebrve, Thomas Junghans, and Galerie Chenel, which harmonize and unify with the exciting fashion items on display—small, thoughtful touches that make The Square an ever more unique setting.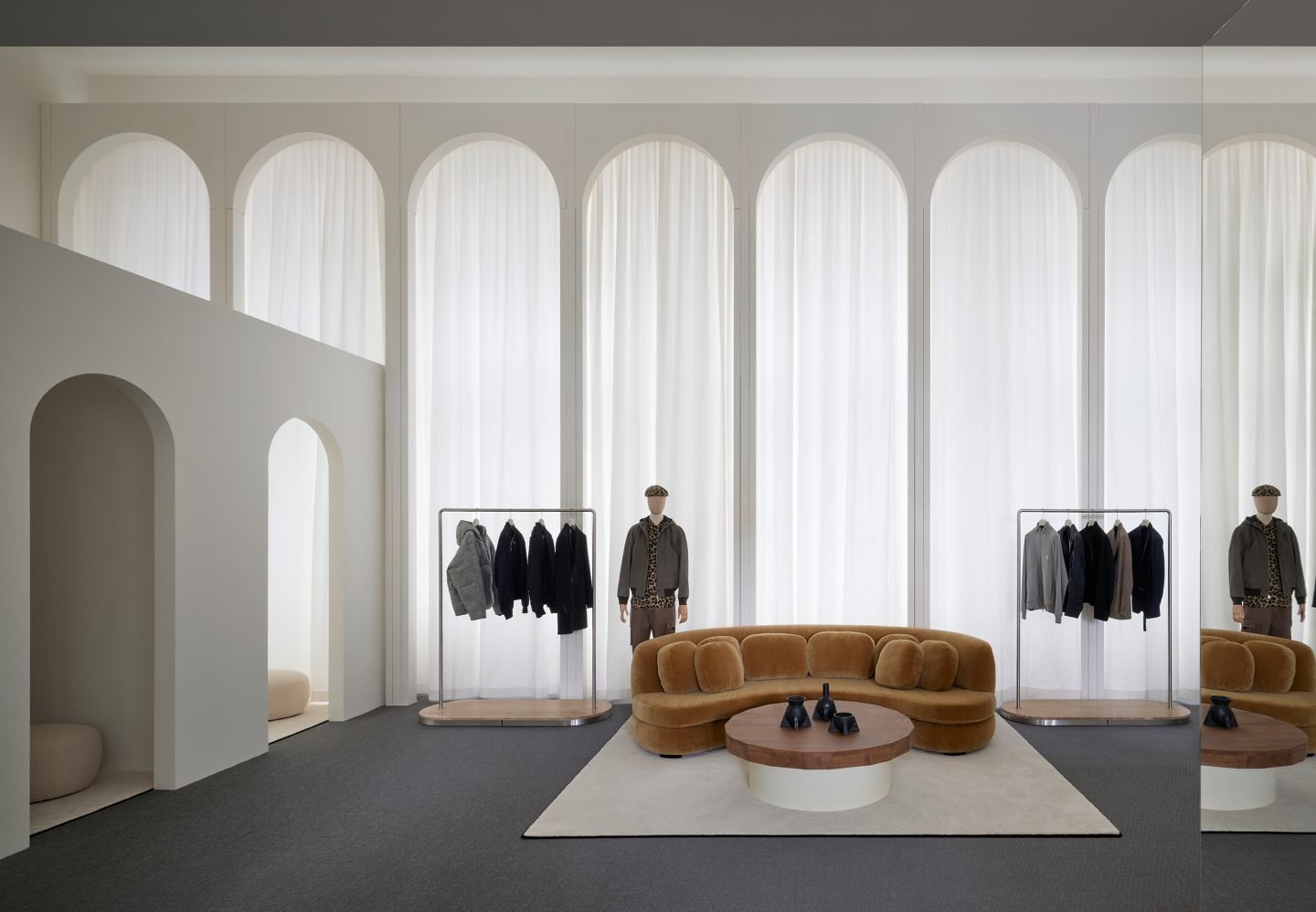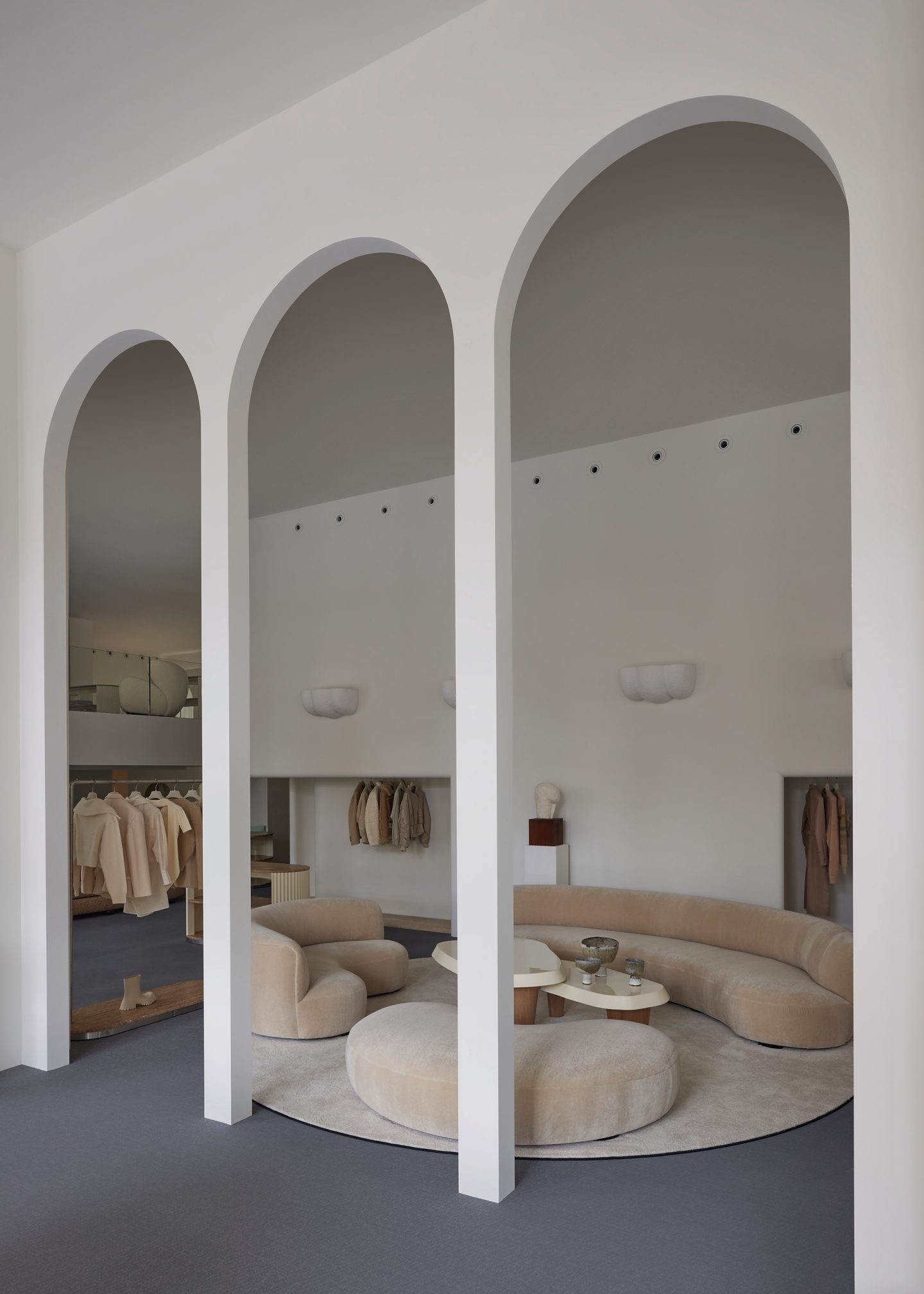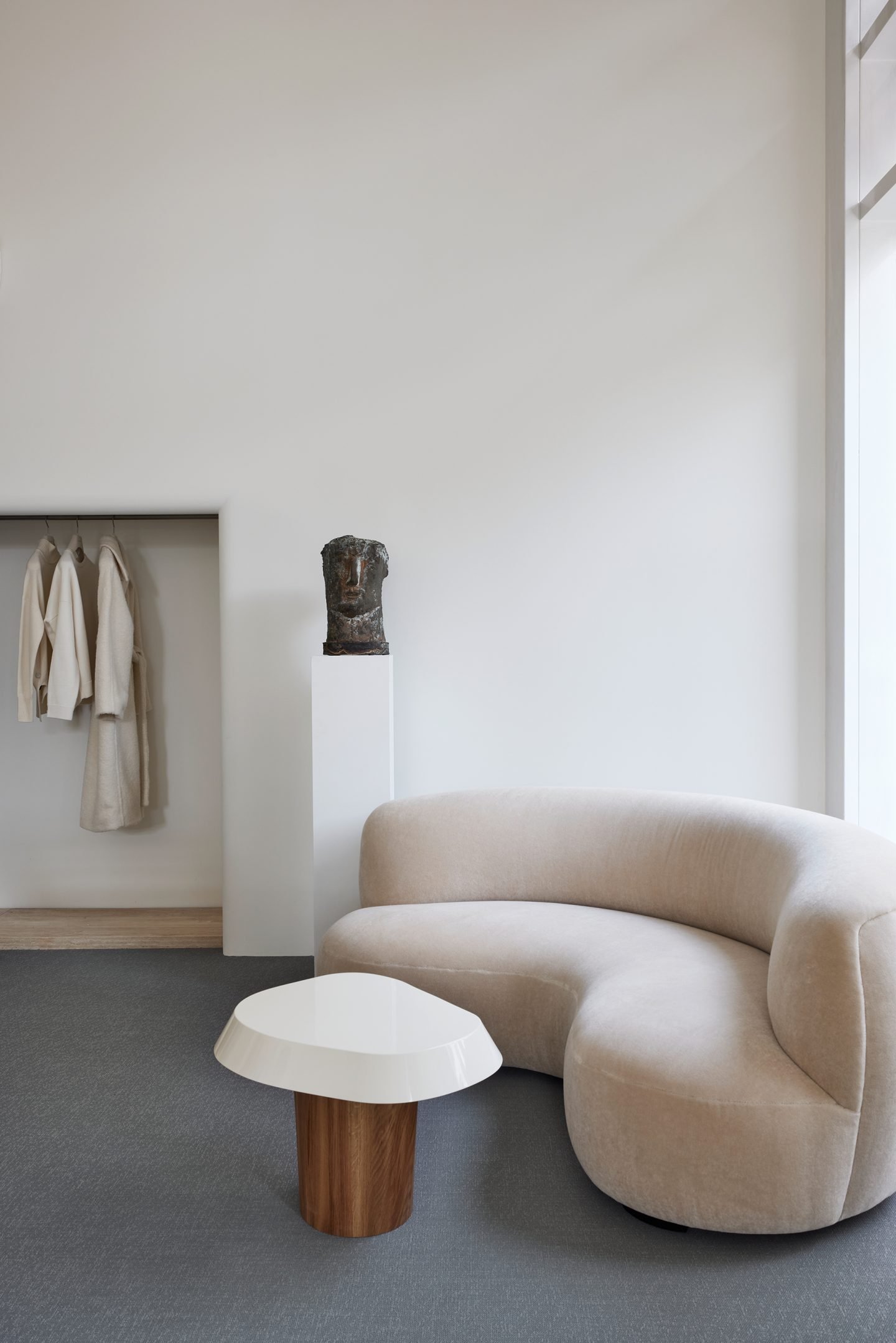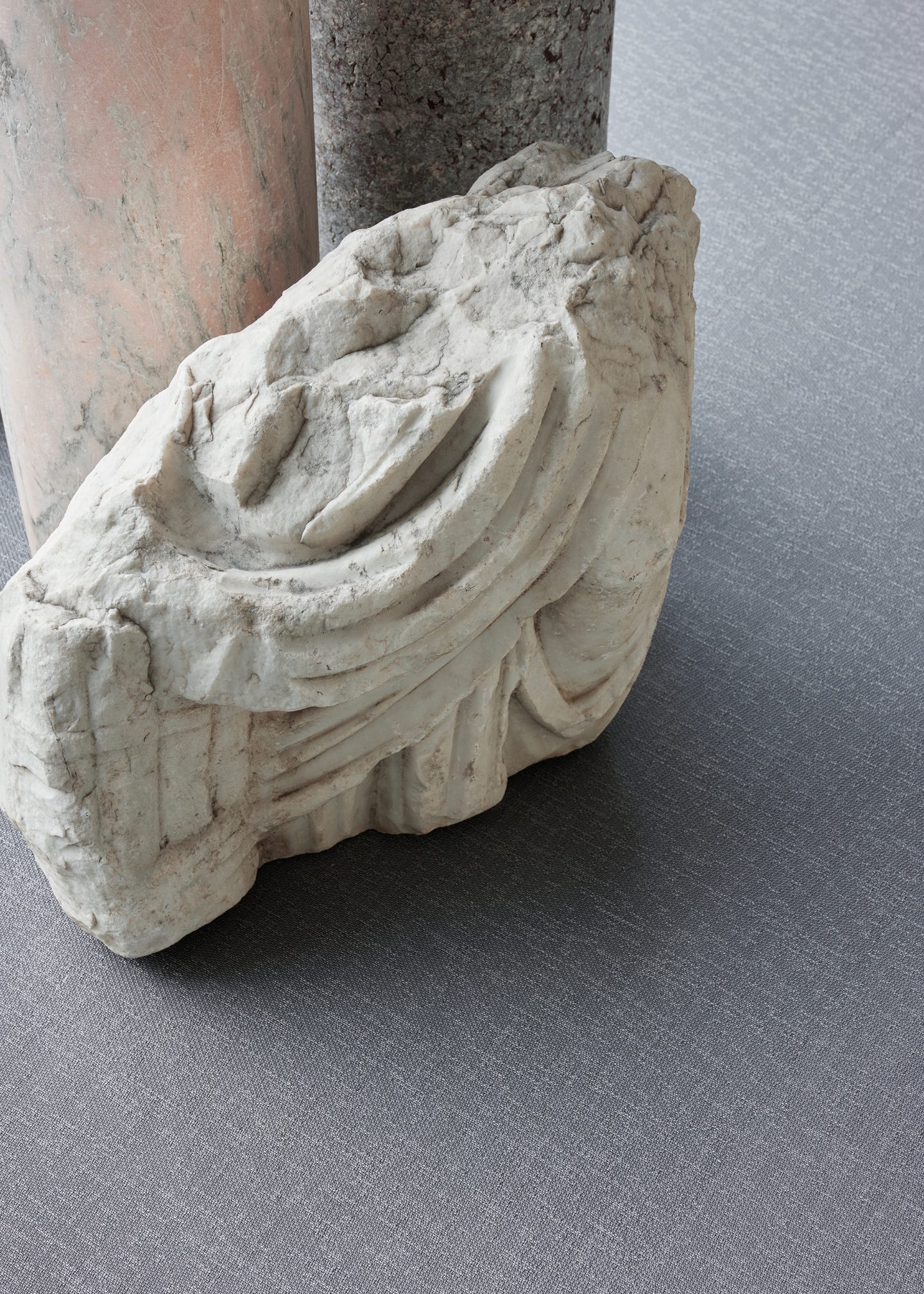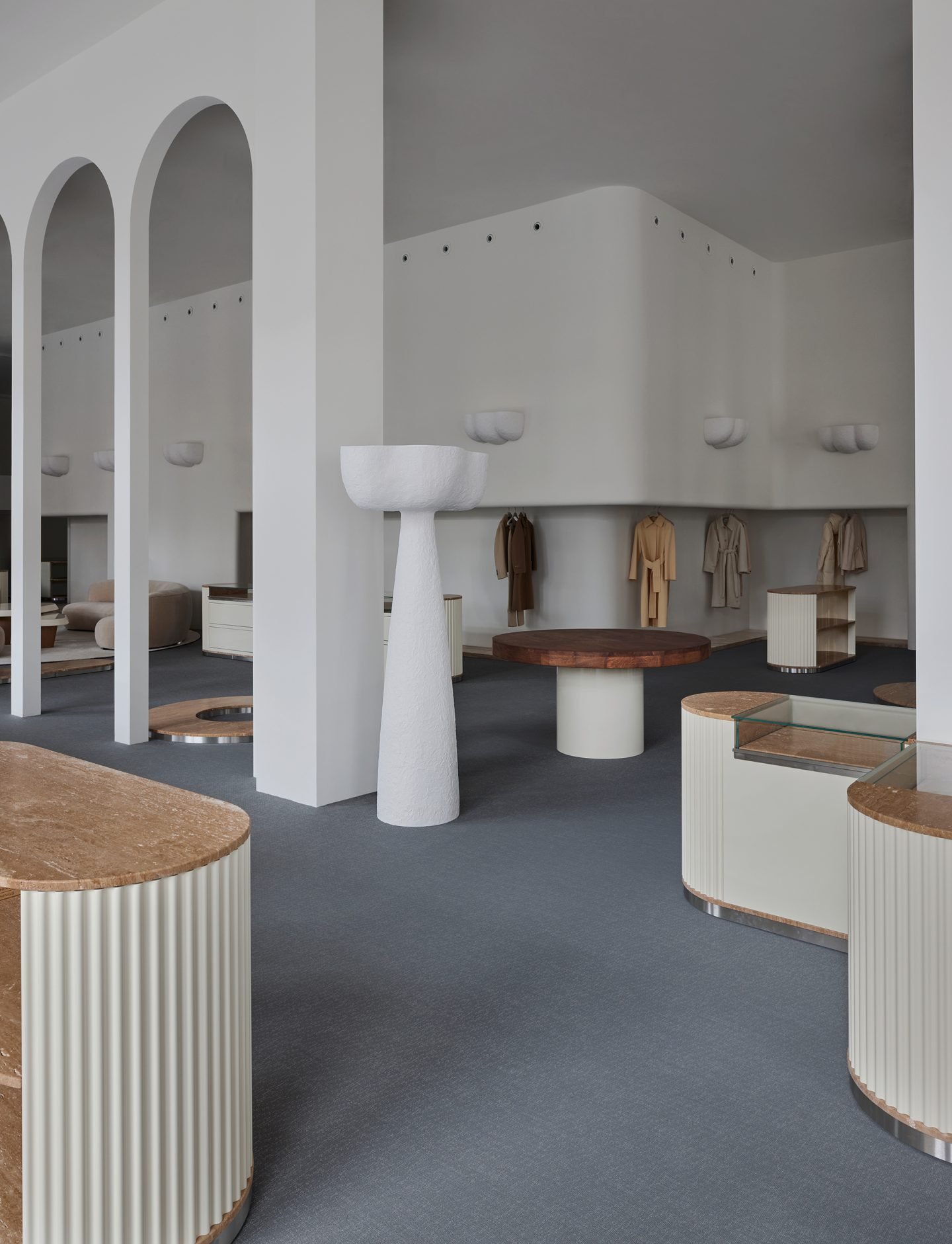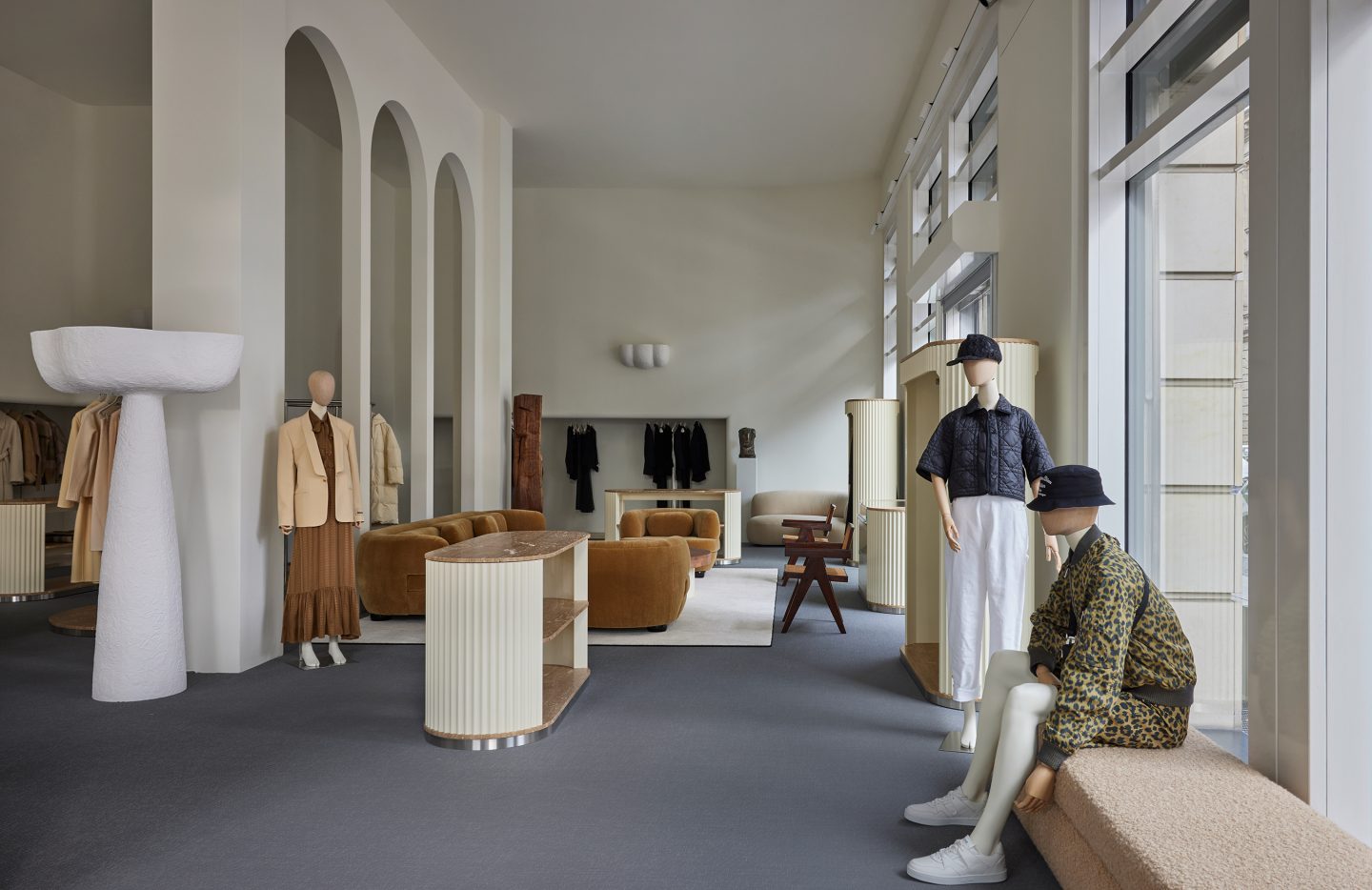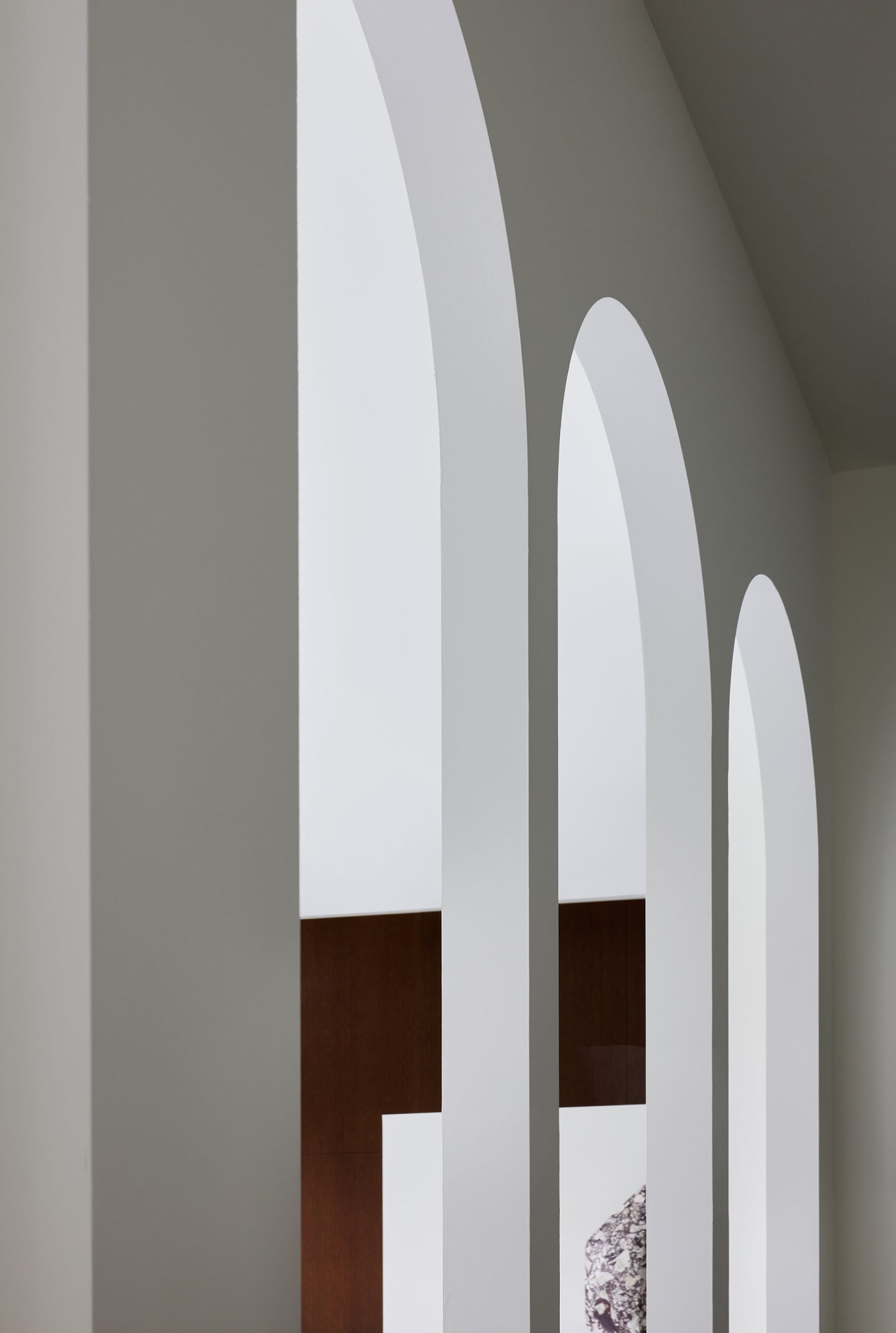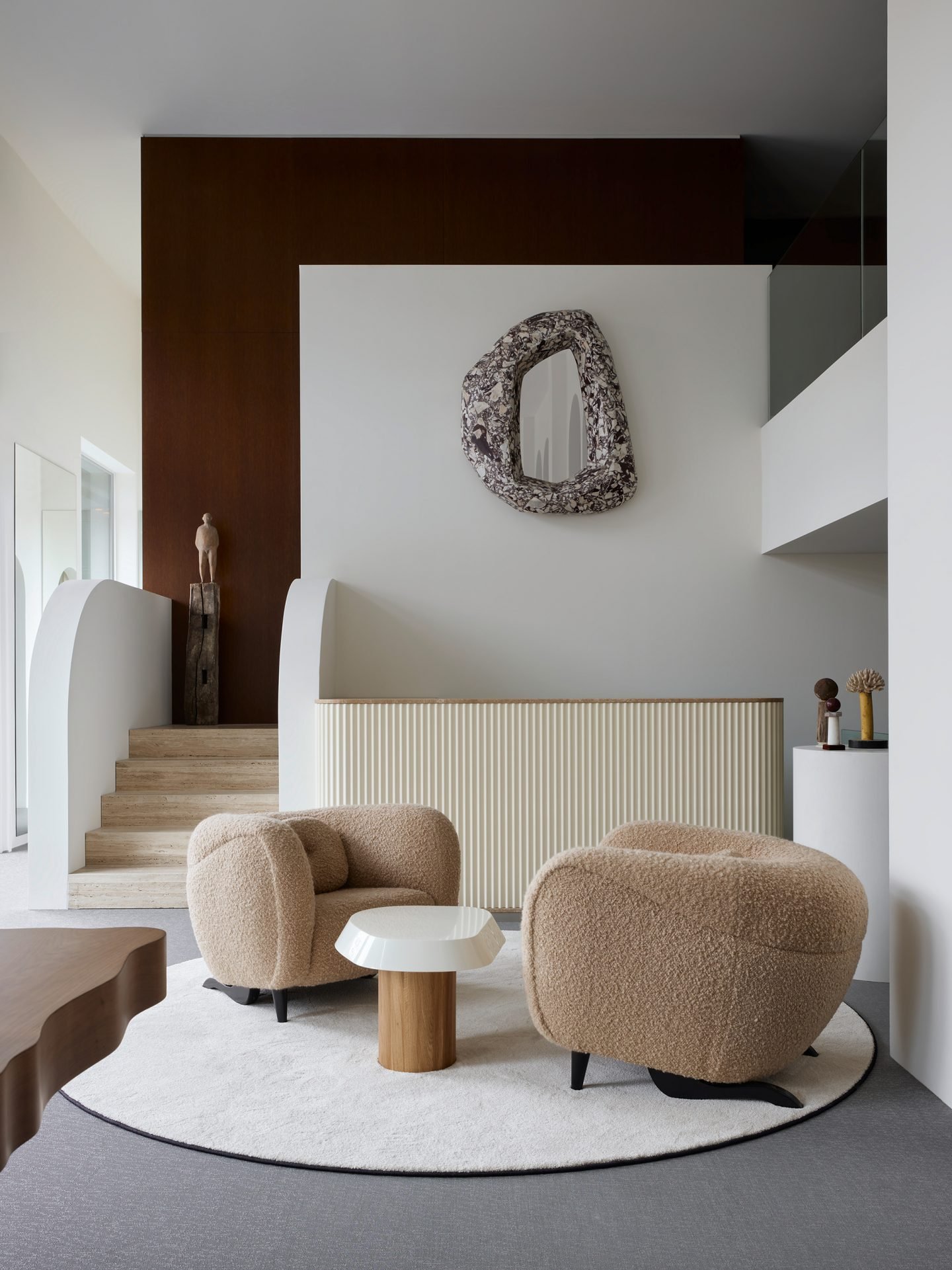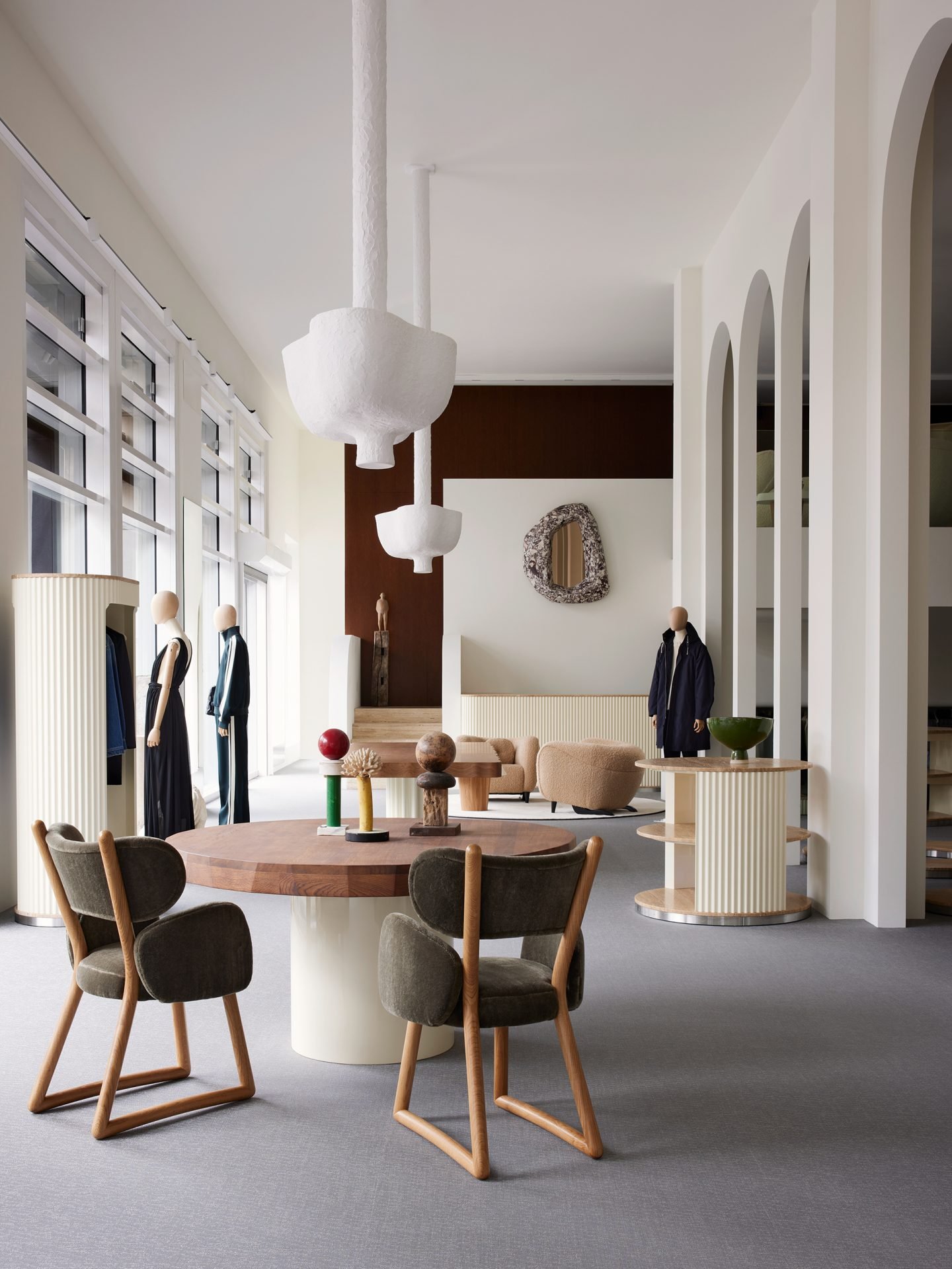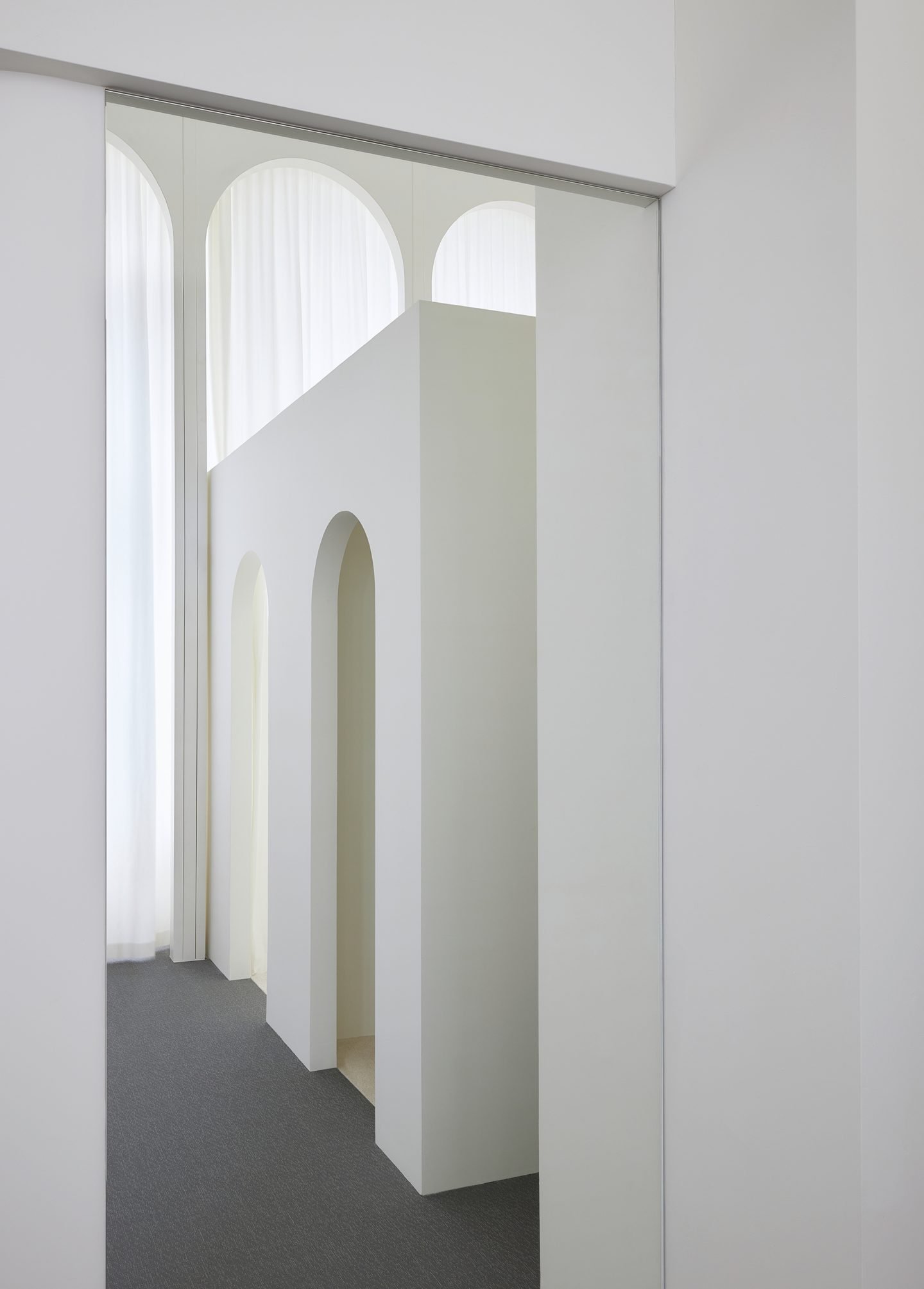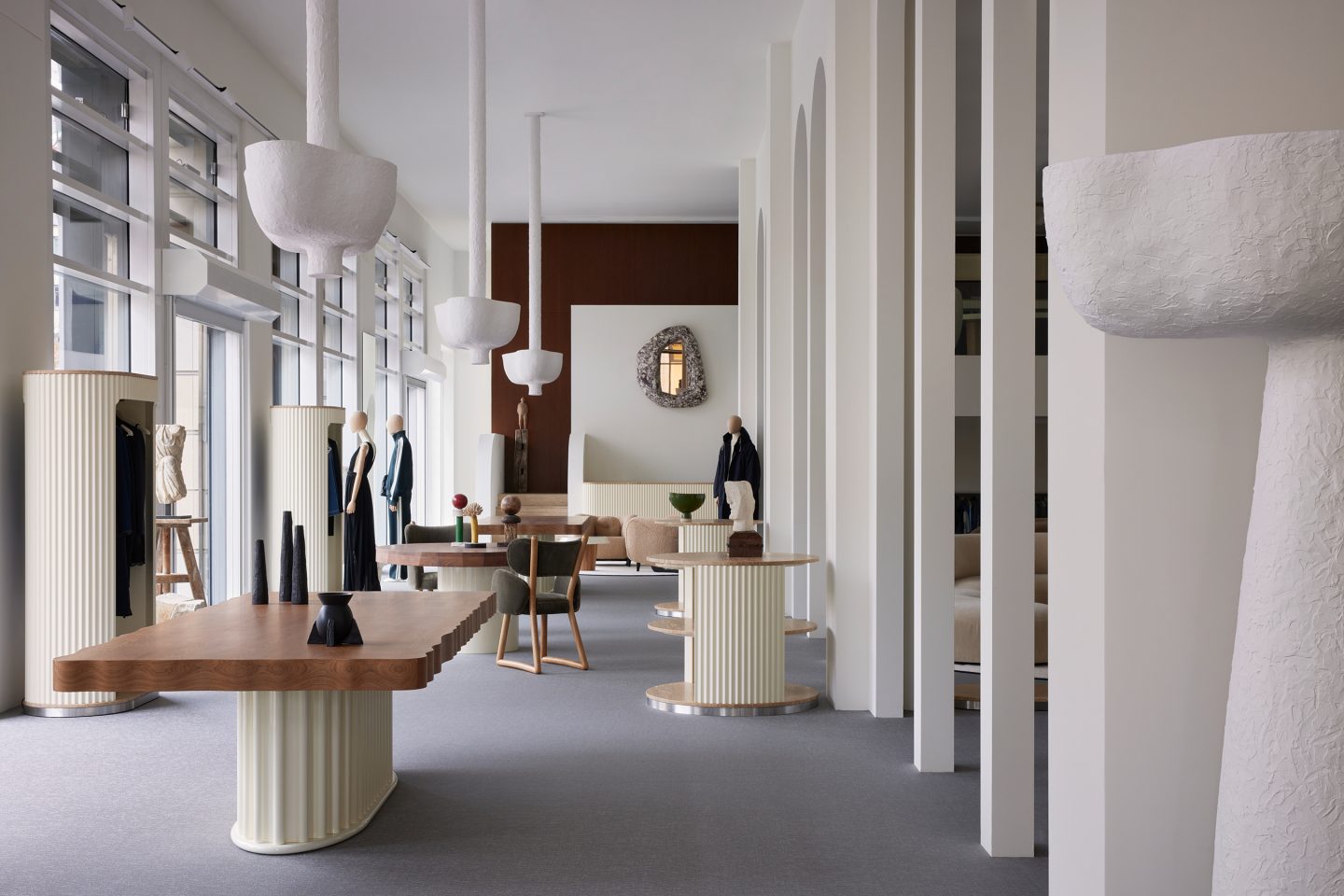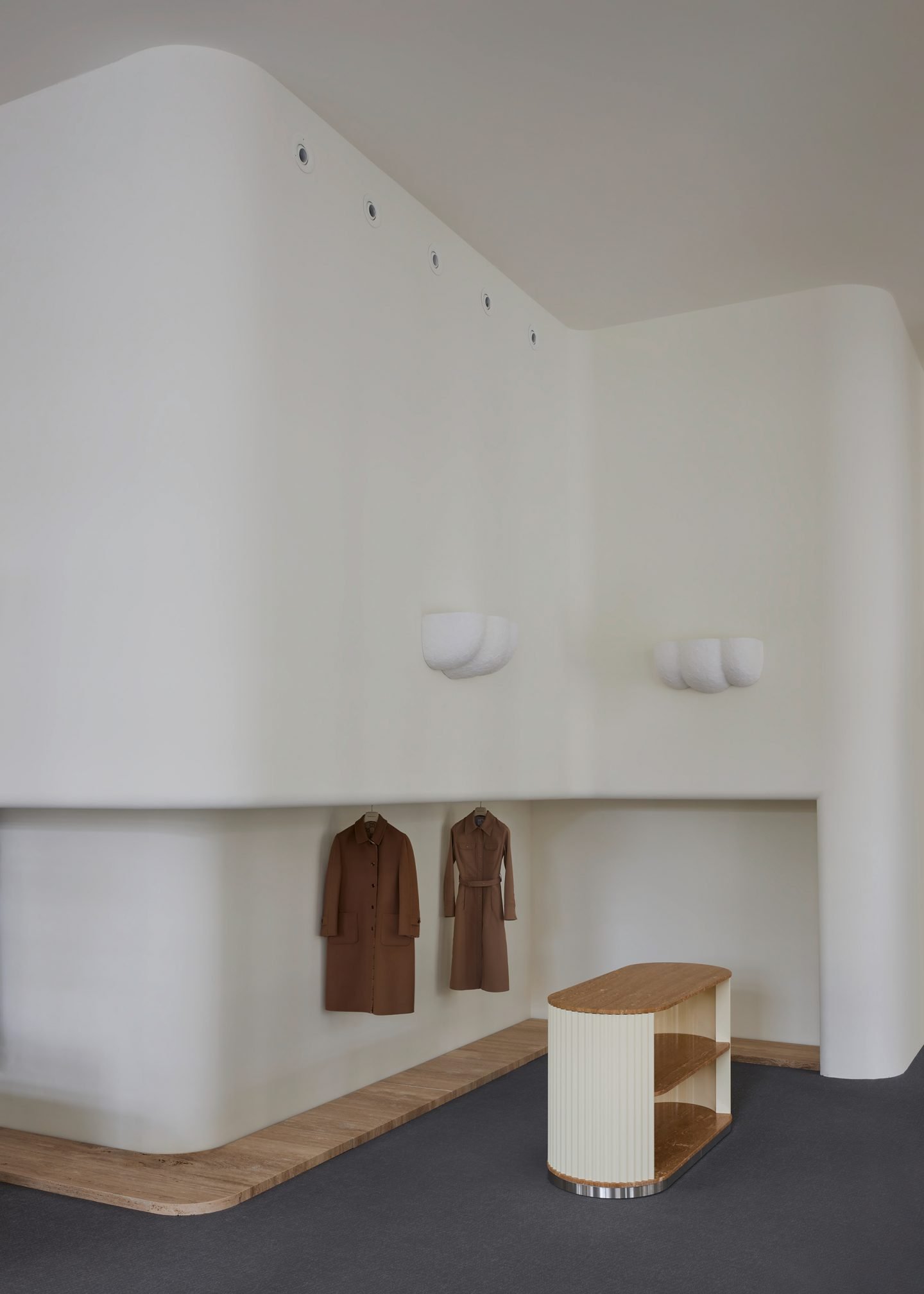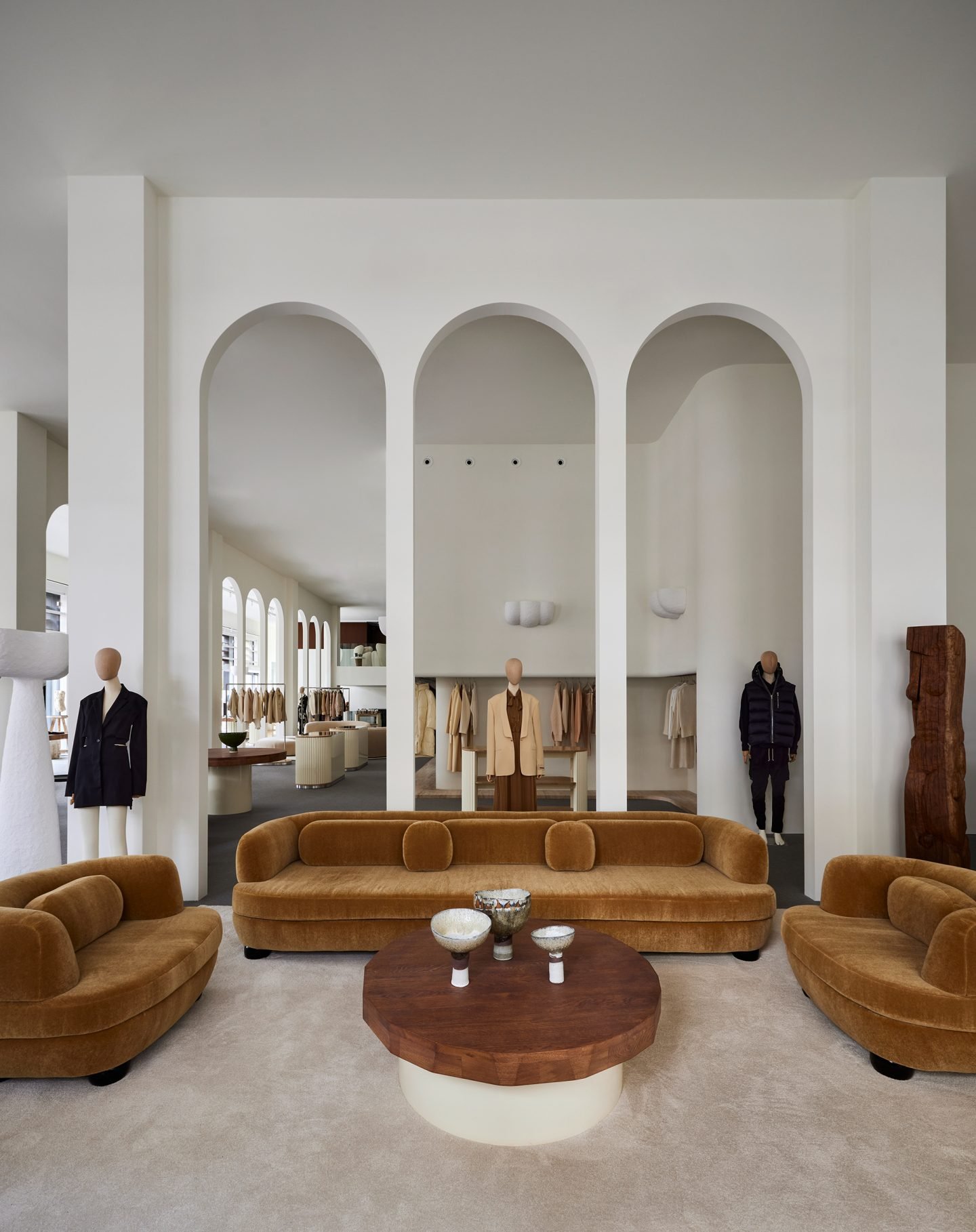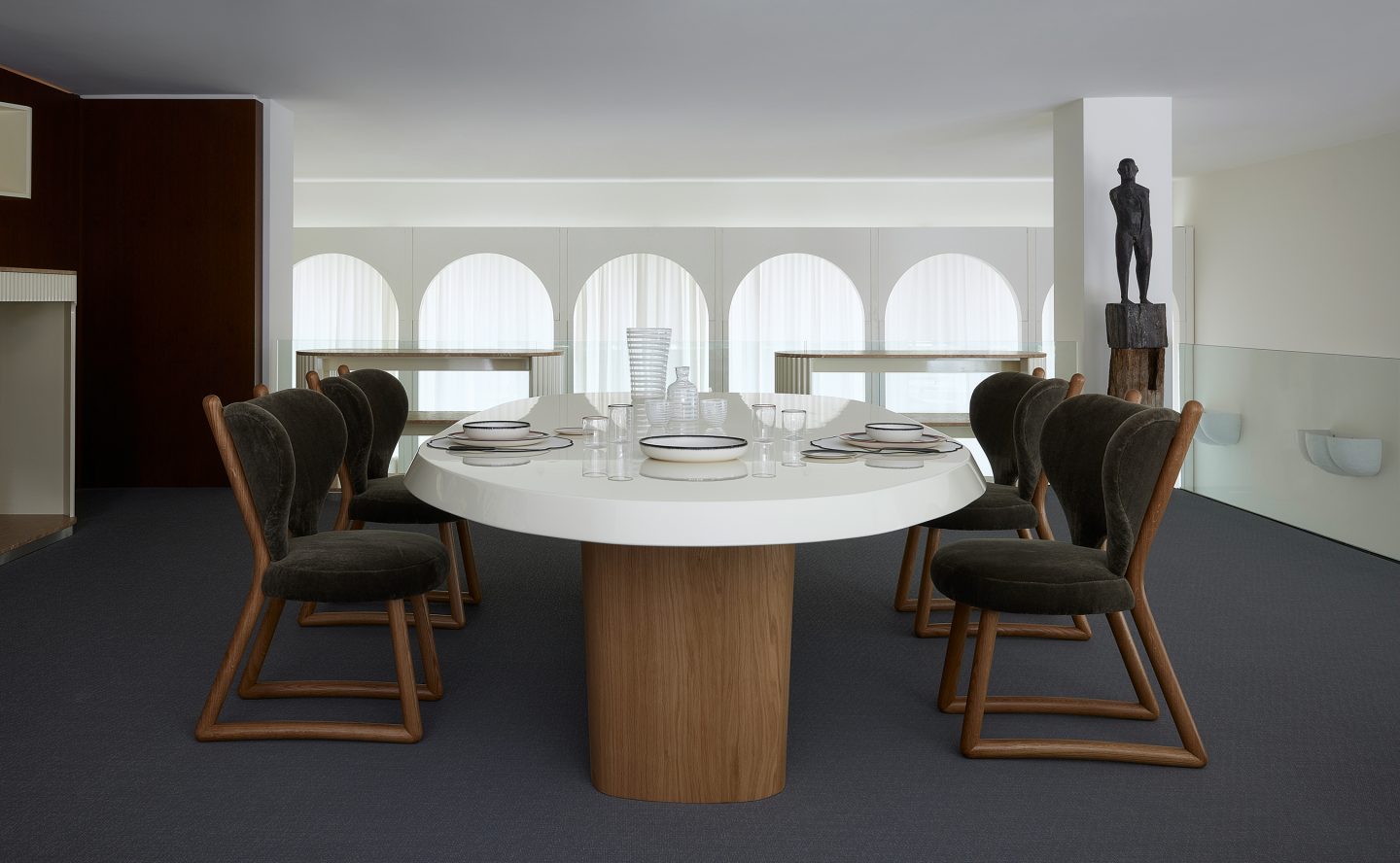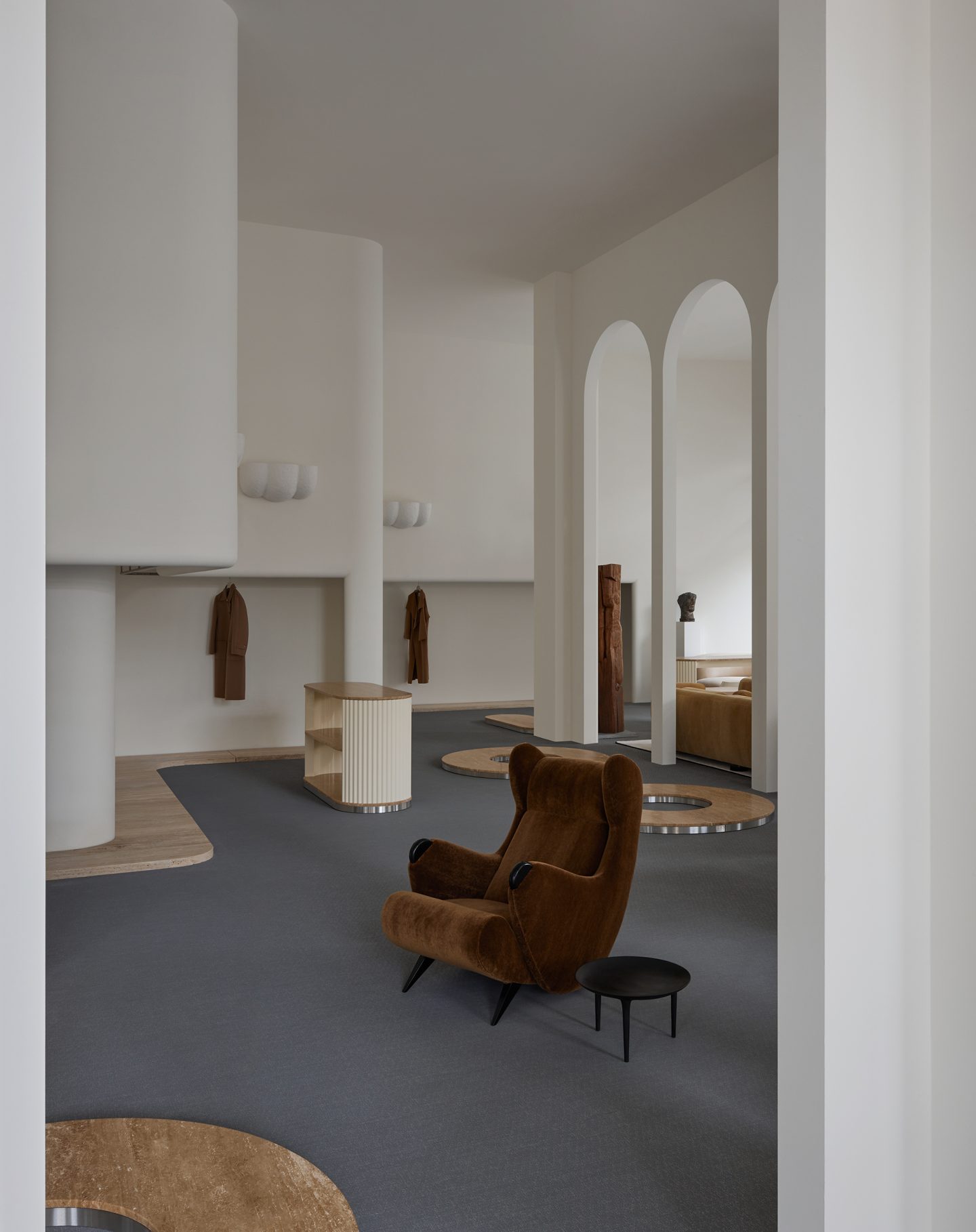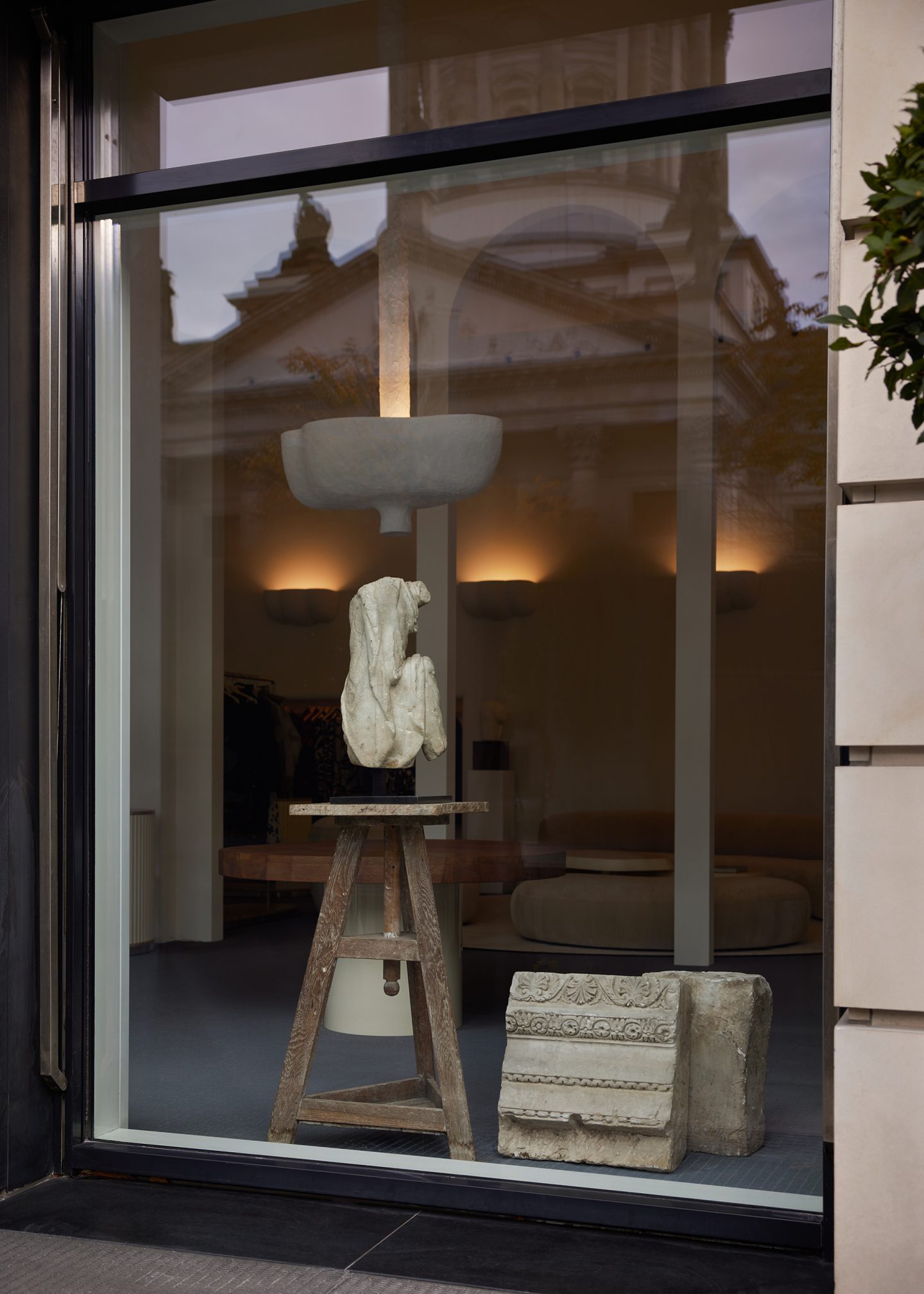 ADDRESS
The Square
Französische Straße 40
10117 Berlin
Germany
OPENING HOURS
Mon – Sat: 10:30 – 19:30
CONTACT
Tel: : +49 30 20670940
Website