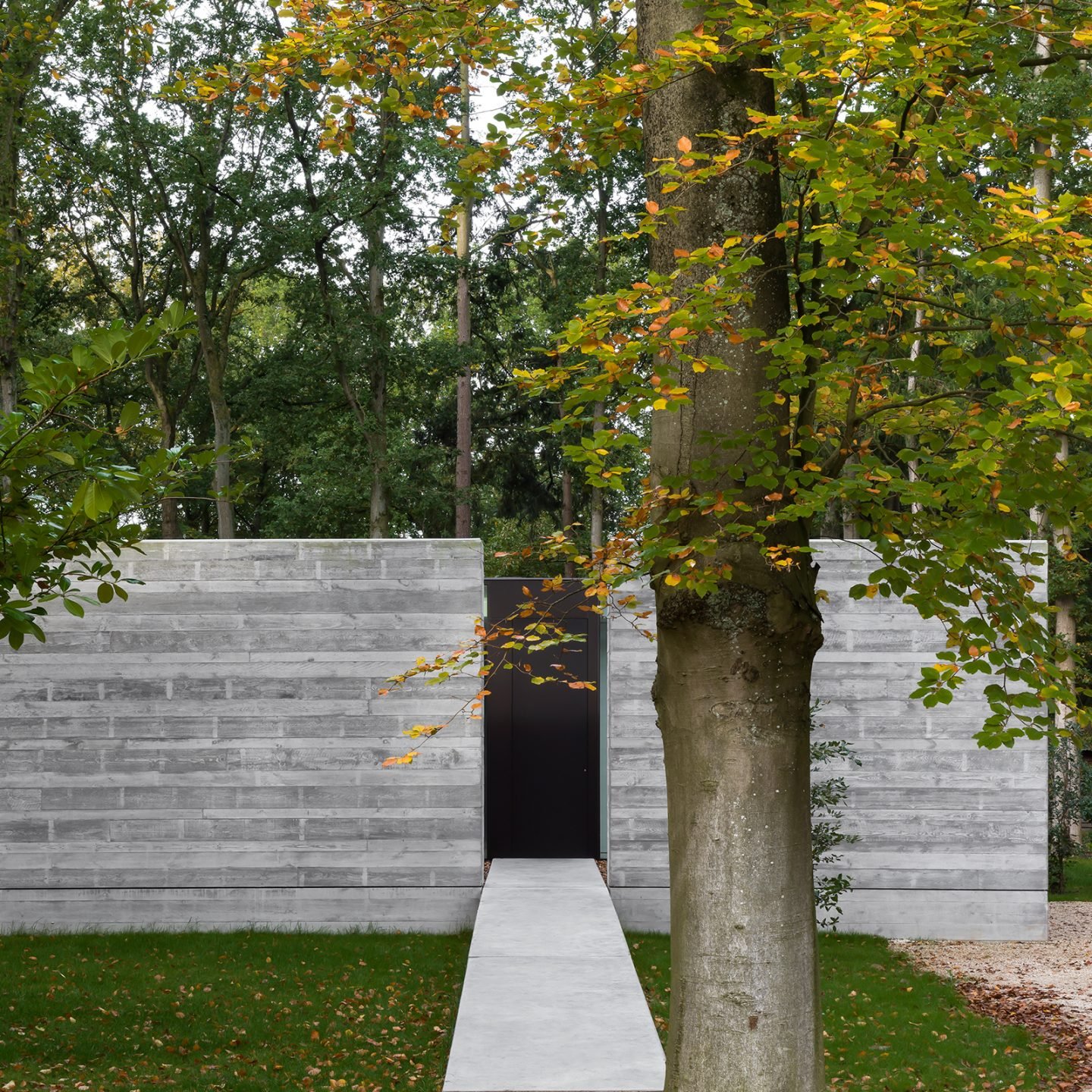 Gosseye + Verbeke's Villa BA Is An Architectural Exercise In Detail And Restraint
Nestled amongst lush forest grounds on the outskirts of Bruges, 'Villa BA' by Belgian firm Gosseye + Verbeke is a sleek residential project with a Brutalist exterior and an ultra-minimal interior, championing the deceptive simplicity of modernist architecture.
Despite being located on a small forest road populated only by hiking enthusiasts, the brief for the design was to create an enclosed outdoor space that acts as a buffer between public and private. "In this way, the house actually has 'two' facades that play with open and closed," explain the architects. The plan of the dwelling is further structured around two perpendicular circulation axes. Both axes end in floor-to-ceiling glass walls so that the connection with the surrounding forest is preserved and the feeling of openness remains. "In contrast to the elegant, green nature that surrounds it, the house was designed in brutal, gray concrete," they continue. The raw material palette continues with the interior finishing, with the flooring and bespoke kitchen cabinets made from polished concrete, and interior doors and the dining table finished in raw, brushed oak. The striking mass of slender, gray concrete slabs may appear bold and pronounced at first, but upon closer inspection, it's Gosseye + Verbeke considerate use of materials and thoughtful composition that make this striking retreat at one with its surroundings.