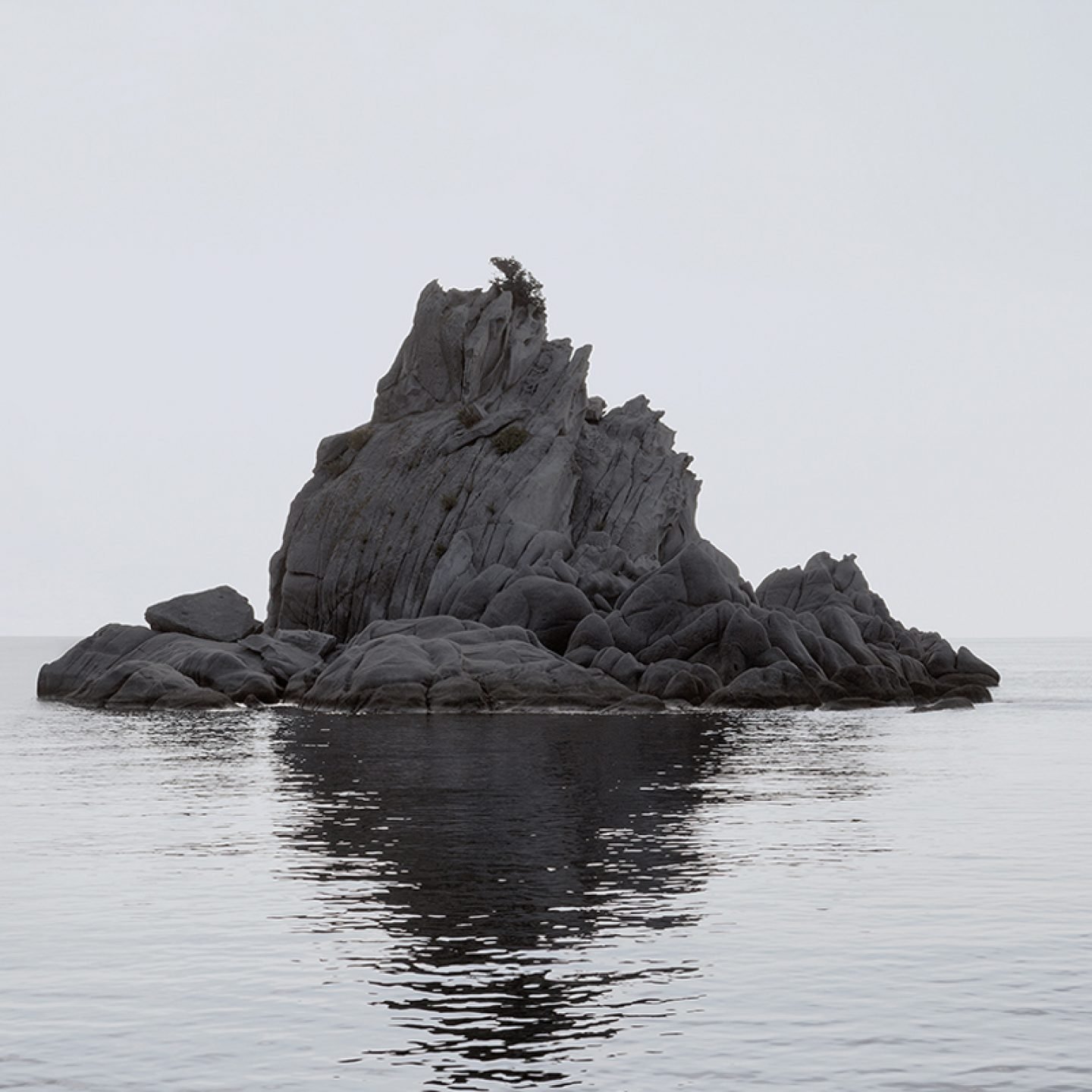 Photographer Christina Dimitriadis Reimagines The Individual And Collective Histories Of The Aegean Sea
Lying lifeless in the vast expanse of the Mediterranean, skerries and islets are the focal point of Greek-German photographer Christina Dimitriadis's series 'Island Hoping'. Captured in an alluring and painterly way, the images frame the solitary rocky formations as simultaneously threatening and sheltering; revealing in the process their unique spirituality and resurrecting their intricate past.
Armed with her camera, Dimitriadis explored the Aegean islets by boat in the early morning hours and at sunset time, when the light was at its softest and most enchanting. Some were found in Northern Greece, where the artist grew up, others in the archipelago of Fournoi Korseon—an area of great political and historical significance, recurring in ancient mythologies and prominent in today's news coverage as a deadly path of migration. Centered in the frame and completely devoid of human presence, in the stark and detailed images, each solitary skerry becomes an abstract portrait charged with historical and spiritual meaning. The rocky terrains become both a place and a non-place; a hospitable utopia and a peaceful stop on a mythical journey but also an inaccessible, hostile, and jagged terrain of bleak isolation. "The islets carry the crises of our time, the political history of our time, and the immigration issues of our time," explains the photographer.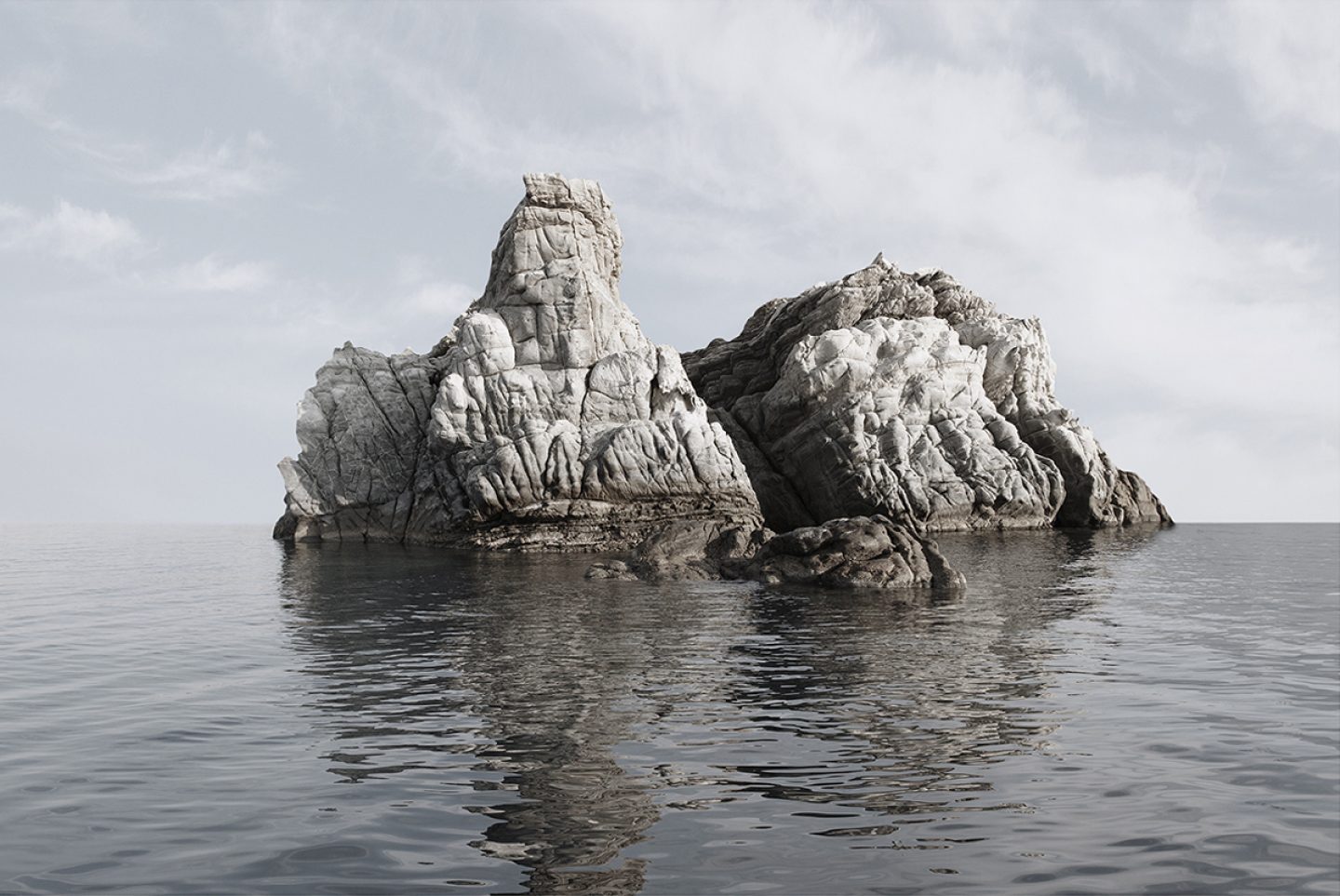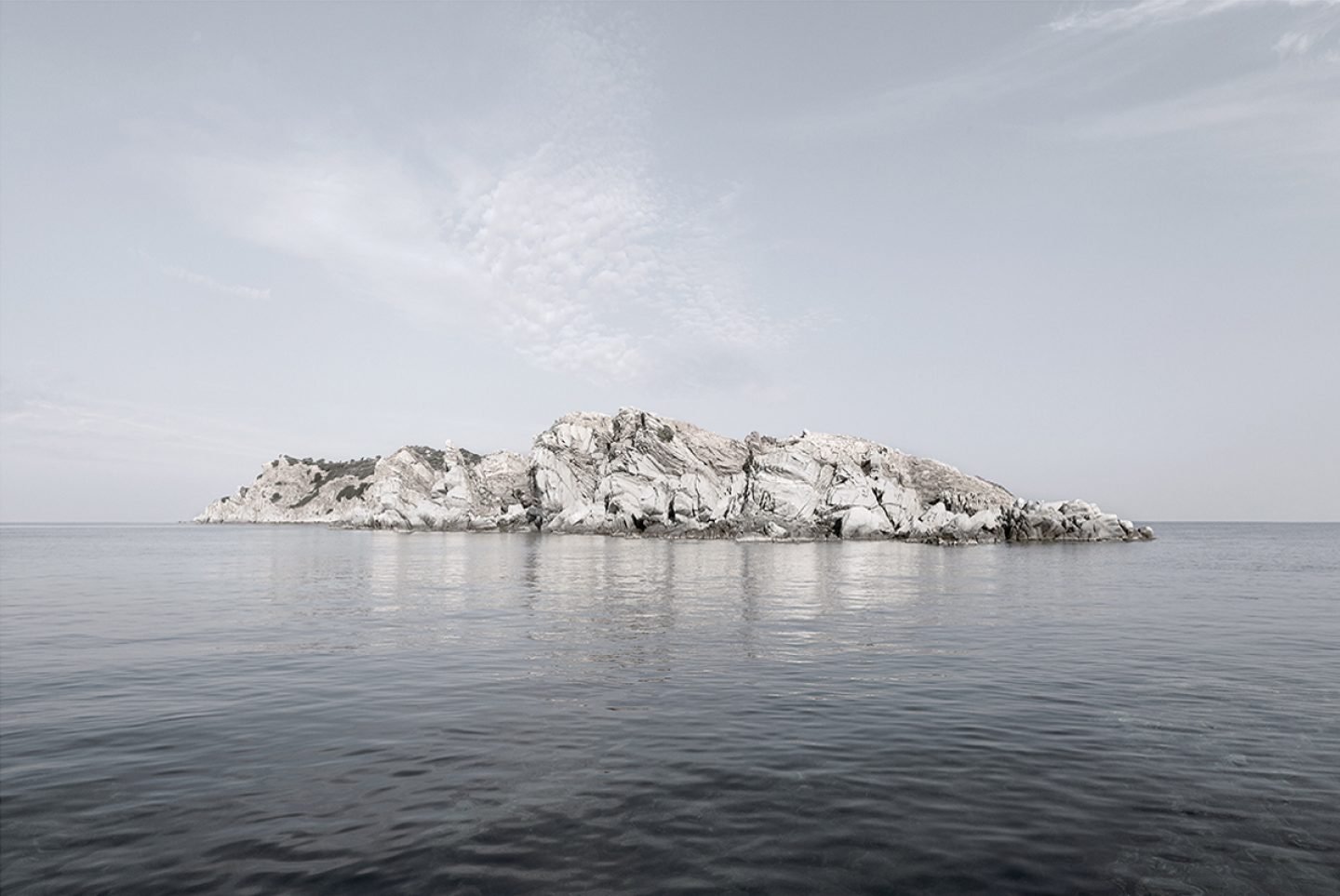 Evoking ambiguous emotions between optimism and uncertainty, the different snapshots are a commentary on our collective consciousness but also on Dimitriadis's personal identity and her dilemmas of belonging and not-belonging. "So much of 'Island Hoping' is about the desire to return," says the photographer; "these islets are the mythical figures of my childhood. Yet no one can belong to these rocks, nor can one ever truly return to them." With the series title, Dimitradis seeks refuge in subtle optimism. As the word hopping loses a consonant, it transforms from movement to being suspended between the hope of endurance and the sudden fall. Meditative and poetic, the series proposes the idea of new potential futures emerging from the uncontrollable waters of the sea, leaving the responsibility to resolve fears and hopes into the hands of its untamed nature.