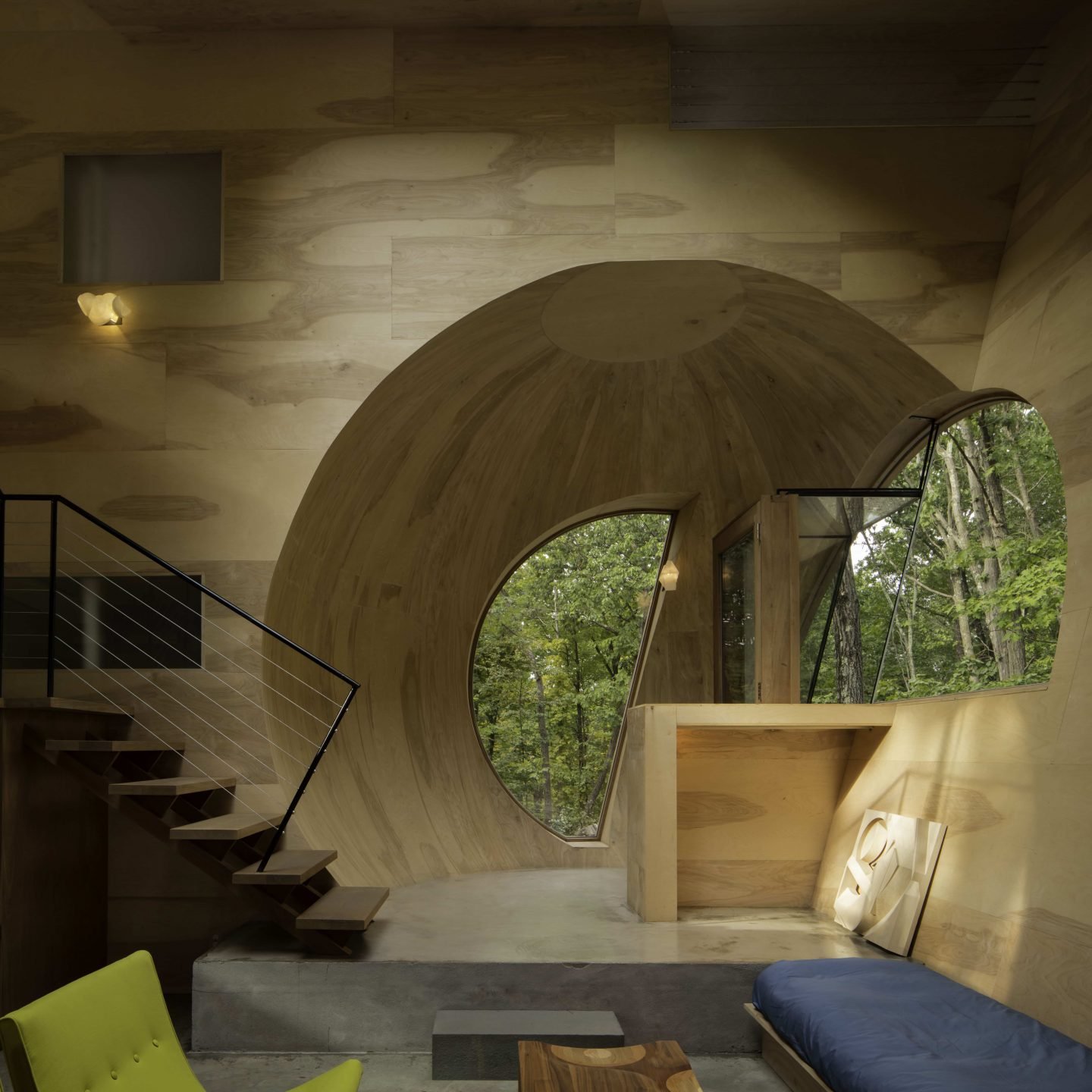 Ex Of In House, A Compact And Experimental Cabin And Artist Retreat By Steven Holl Architects
Surrounded by 28 acres of forest in rural Rhinebeck in upstate New York, Steven Holl Architects has designed a geometric cabin with voluminous spaces despite its tiny footprint. Titled 'Ex of In House', the cabin is a continuation of the research and development project Explorations of 'IN', an ongoing venture that questions the clichés of mainstream architectural language.
The small and asymmetrical retreat serves as an alternative to nearby modernist suburban houses that "sprawl in the landscape," explains the firm. Its manifesto was to do the opposite: to exist as a small, eco-friendly retreat that could be rented by individuals, who wanted an architectural experience unlike most guest houses. The form of the property comprises a series of spheres that intersect the main trapezoid volumes, with cut-out shapes on all sides that create a dramatic and playful appearance.
Two floors in one main volume demarcate different living zones, where, despite there being no bedrooms, five people can comfortably sleep. The glass and wood that comprise the cabin were locally sourced, and it runs entirely on solar energy—the house is very popular to rent on Airbnb, and some of the profits help to fund the non-profit architecture school and artist's residency the architect has developed elsewhere on the property.