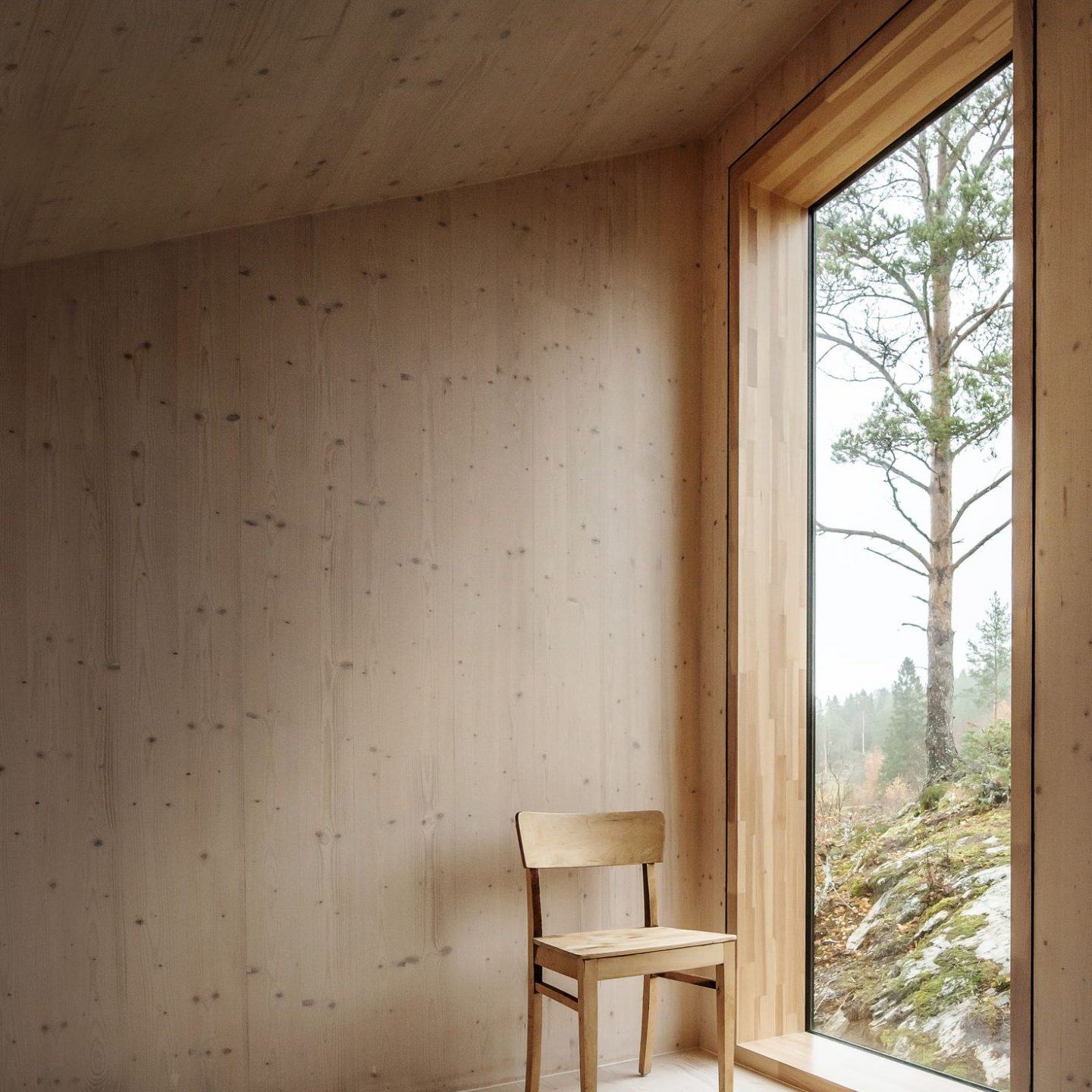 Sanden+Hodnekvam's Concrete And Cross Laminate Cabin Overlooks A Norwegian Fjord
Norwegian architecture firm Sanden+Hodnekvam has completed a cabin overlooking Beitstadfjorden, the innermost arm of the Trondheimsfjord in Trøndelag.
Located 150 km north of Trondheim in Rones, the small cabin has been designed to adapt to the landscape, with the architects aim being to preserve both the location and its vegetation by building around the rocky landscape. Constructed from concrete, the ground floor of the cabin is split across three levels positioned in accordance to the slope of the site. The open plan living area occupies the lower level and offers spectacular views of the fjord through its open glass facade. This concrete base forms the foundation for a triangular upper storey crafted from locally sourced cross laminated timber clad in black roofing felt. Inside, clean lines reign supreme: polished concrete floors are offset by light-colored fittings in Norwegian pine and furniture in Norwegian birch. Externally, fittings and details have been crafted from untreated copper so as to darken overtime.