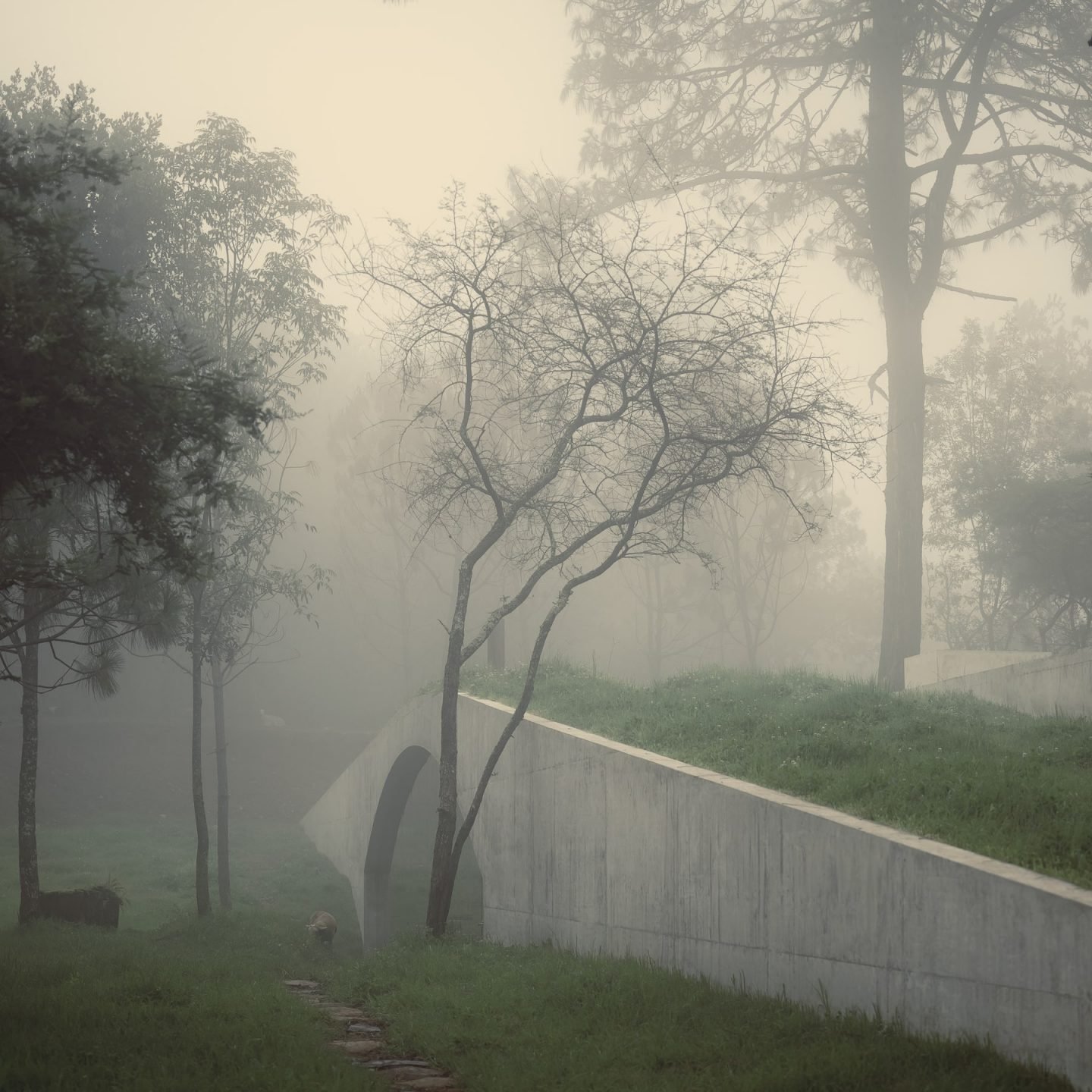 HW Studio's The Hill In Front Of The Glen Emerges From The Forest Landscape
Nestled into the forests of Morelia in central Mexico, local firm HW Studio has created a modern concrete retreat that is sunken into the ground, and almost fully hidden from view.
The home is characterized by its long, vaulted structural beam, which defines the interior living spaces and helps the building integrate more discreetly into the landscape. Its curving form can be seen from every room, most especially in the open-plan living room, which looks out through floor to ceiling glass windows to the site's surroundings of pine trees and grassed lawns. Stone, wood, concrete, and steel are the main material elements comprising the home. The exposed concrete walls and ceiling are broken up by accents of rich wood, from the wooden floorboards and cabinetry to the benches and coffee table made of whole tree trunks.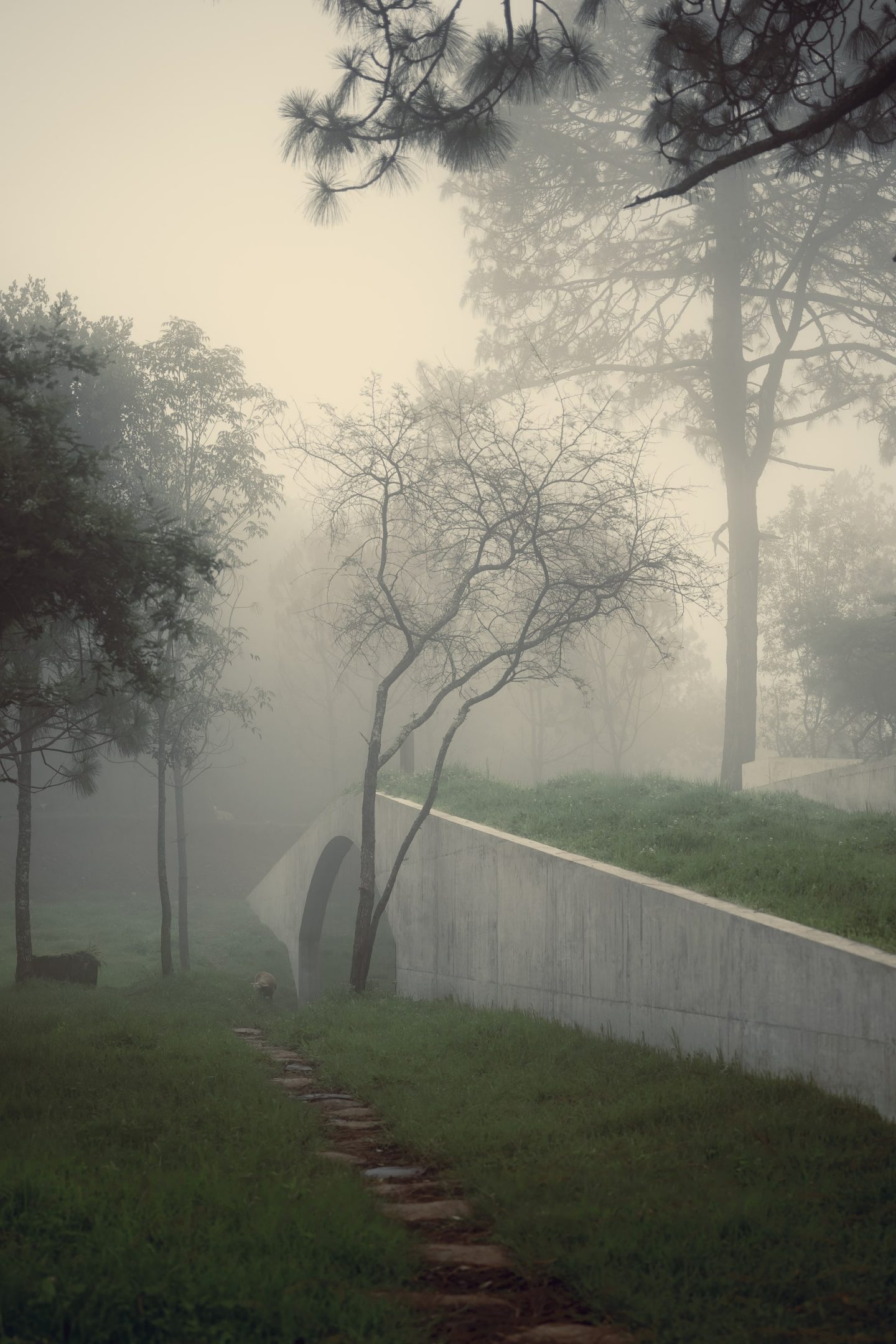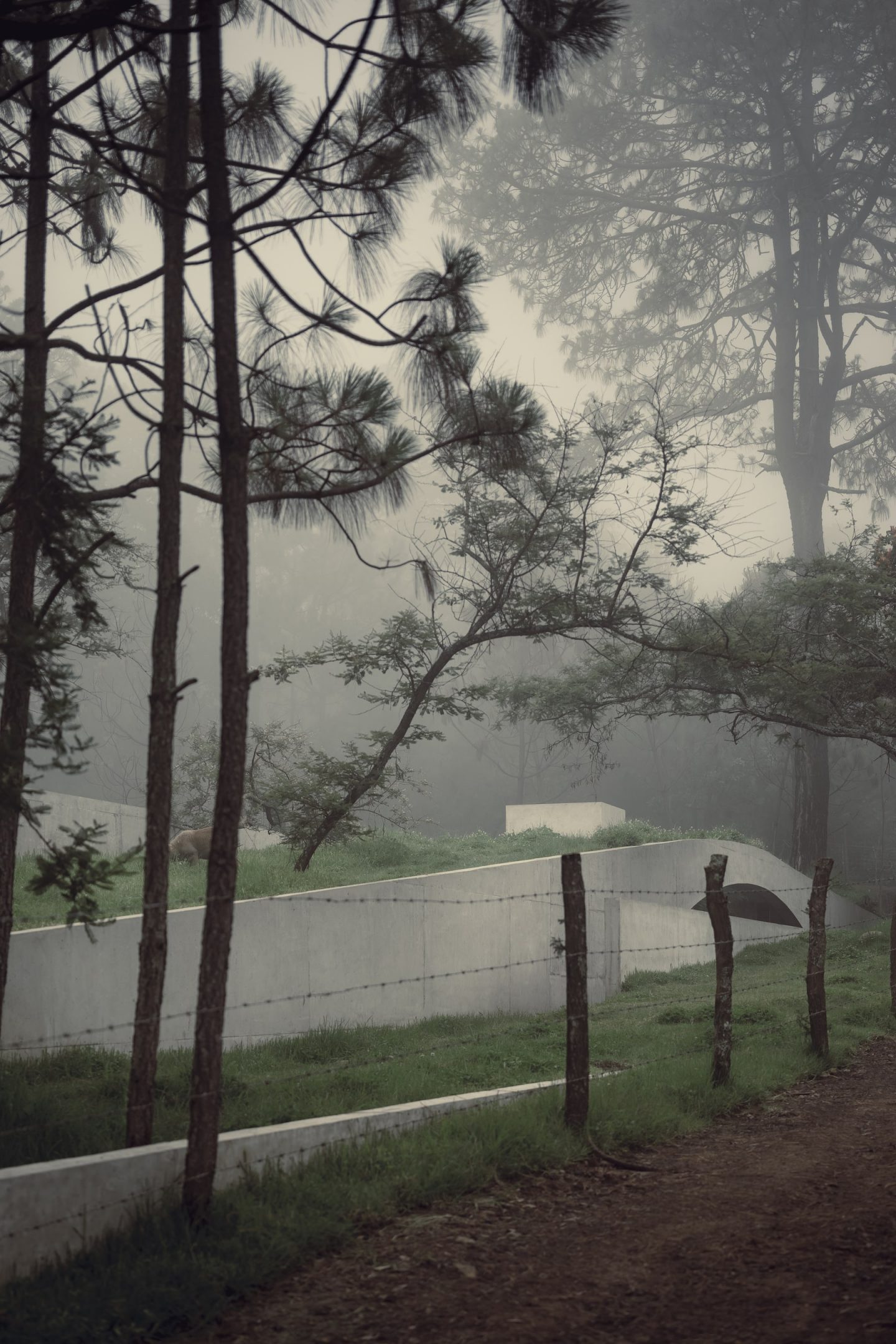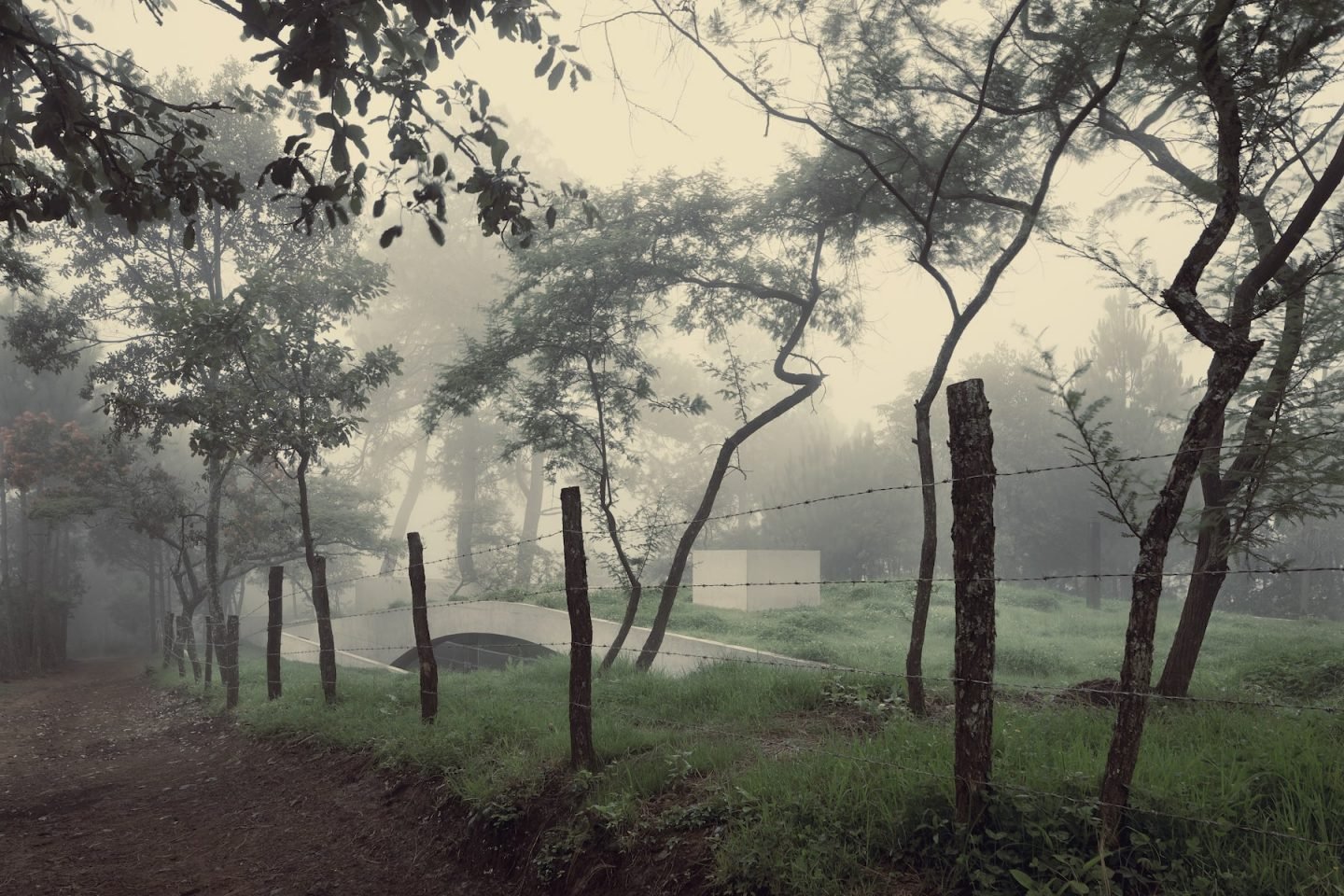 "It was very important to preserve the rough and primitive atmosphere of being in the mountains," explains the firm. "We wanted to give the sensation of being inside a cold, dark, but strangely cosy cave," they continue. Outside, two concrete walls sandwich a large tree and pathway between them; this passageway becomes a corridor, which separates the moody 250 square-meter home's three bedrooms, from the contemporary kitchen, living, and dining areas.