Ukrainian design and architecture studio MAKHNO has visualized a striking concrete residence for a family of seven, named 'Viter House'. Located in Kyiv, every room in the house is connected to the outdoors by a set of terraces and large windows opening up beautiful views of the serene lake landscape nearby.
"The architecture of the house was inspired by the winds that carefully and persistently carve rocks, dunes, and waves, creating the perfect geometry of amorphousness," the studio explains about the project, whose name translates to wind in Ukrainian. "We used this technique to combine the regular sharp lines of the concrete blocks on the first floor with the soft wavy shapes of the second one," they continue, adding, "amorphous shapes create a fascinating space inside: no straight angles, maximum spatial freedom, and ethereal airiness of the rooms."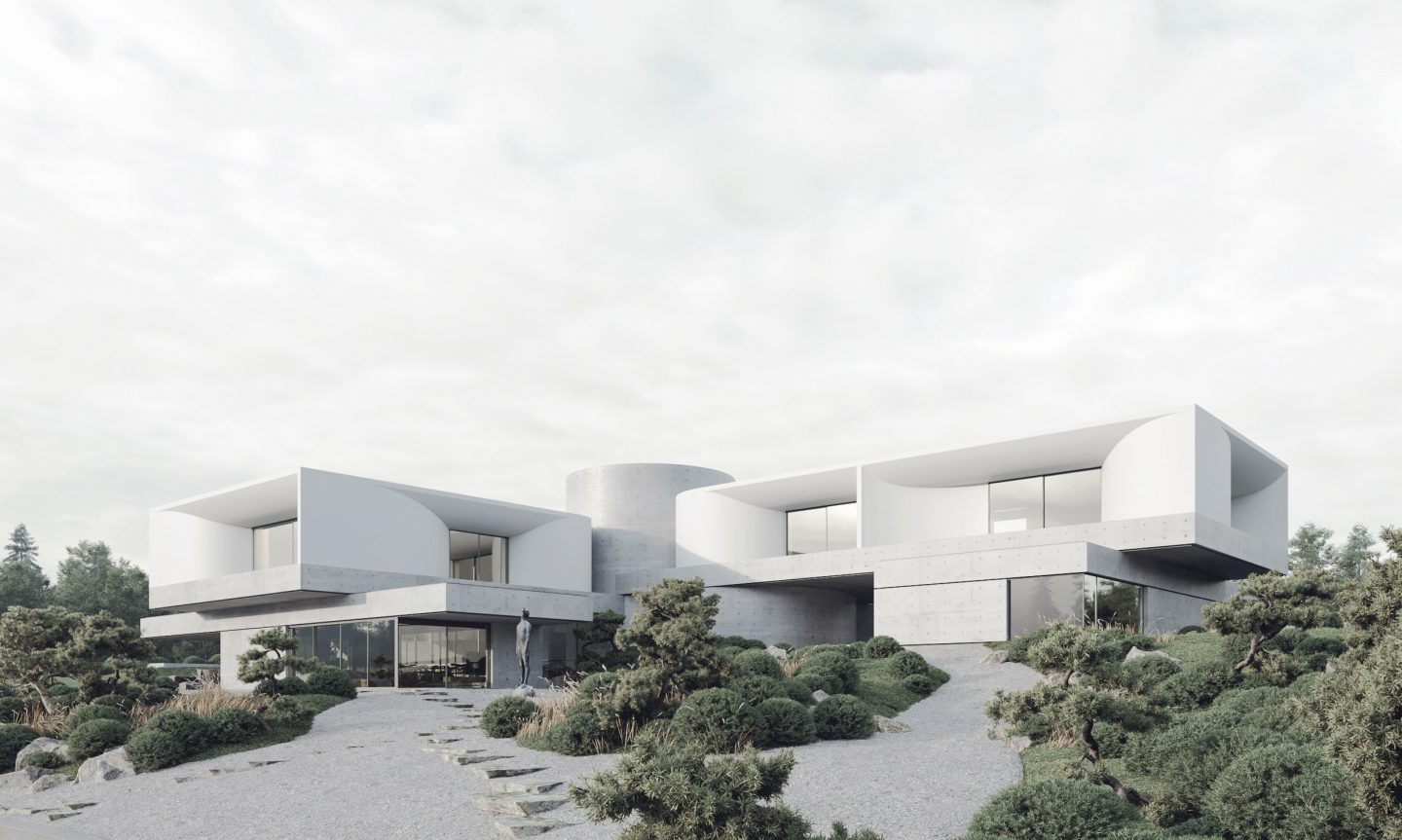 Common areas are found on the first floor and include a dressing room, a dining room, a kitchen, a living room, a gym with spa, and a garage. On the second floor, the studio located the more private areas, which encompass multiple bedrooms, an office, as well as a bar with access to the terrace. The smooth layering of the floor plan allows the residents to seamlessly move between the green outdoors and the minimal interiors, while fully appreciating the sights and sounds of their surroundings. "Viter House was created in collaboration with the elements of nature," the studio explains. "The graceful monolith stands firmly on the ground; it stretches to the sky and breathes along with the winds, reminding us that the true essence is in harmony, and harmony is where home is," they add.