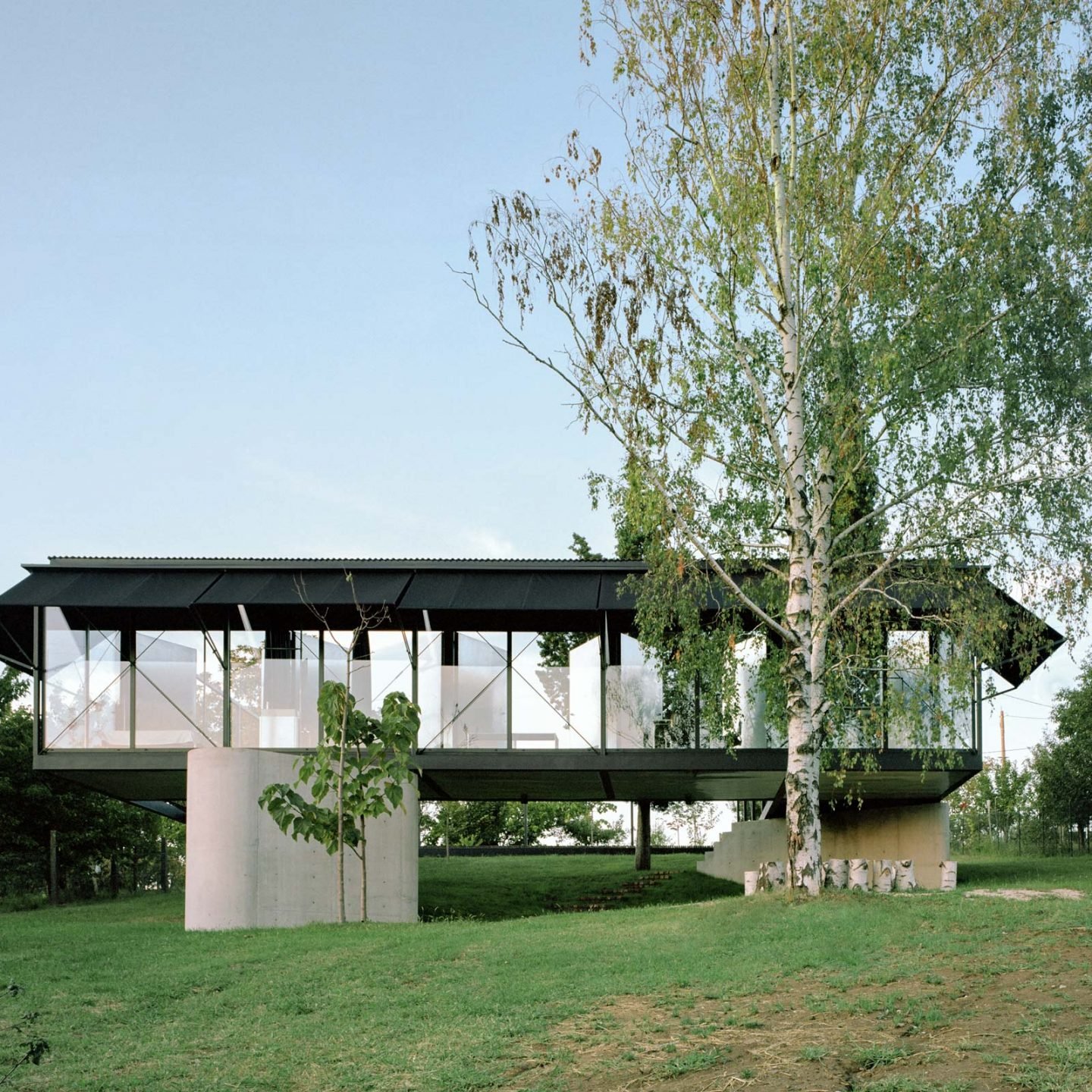 TEN's Avala House Allows The Verdant Scenery Of Rural Serbia Within Its Minimal Spaces
A striking example of contemporary architecture, 'Avala House' is a dwelling built on a pastoral landscape on Avala mountain near Serbia's capital of Belgrade. Designed by the local studio TEN, the steel and glass house's open structure embraces the immediate rural landscape, with clear geometry and a strong architectural outline.
"The house is a case study on how design effort can turn sufficiency into a desirable form of living," explains TEN. The residence was built with local materials and construction knowledge, "to create a production of regional significance." Erected over an existing orchard, the single-story structure is organized by a steel grid frame with interior cutouts that reveal the terrain below. The building develops as a sequence of four interlocking terraces, each holding a different surface material and destined to different uses. "The boundaries of the steel frame are constantly challenged by alterations in material—a hanging net, sheet steel, precast concrete, the open frame—or through the performance of its movable elements," the architects continue. "These allow the house to undergo a total transformation of scale and atmosphere."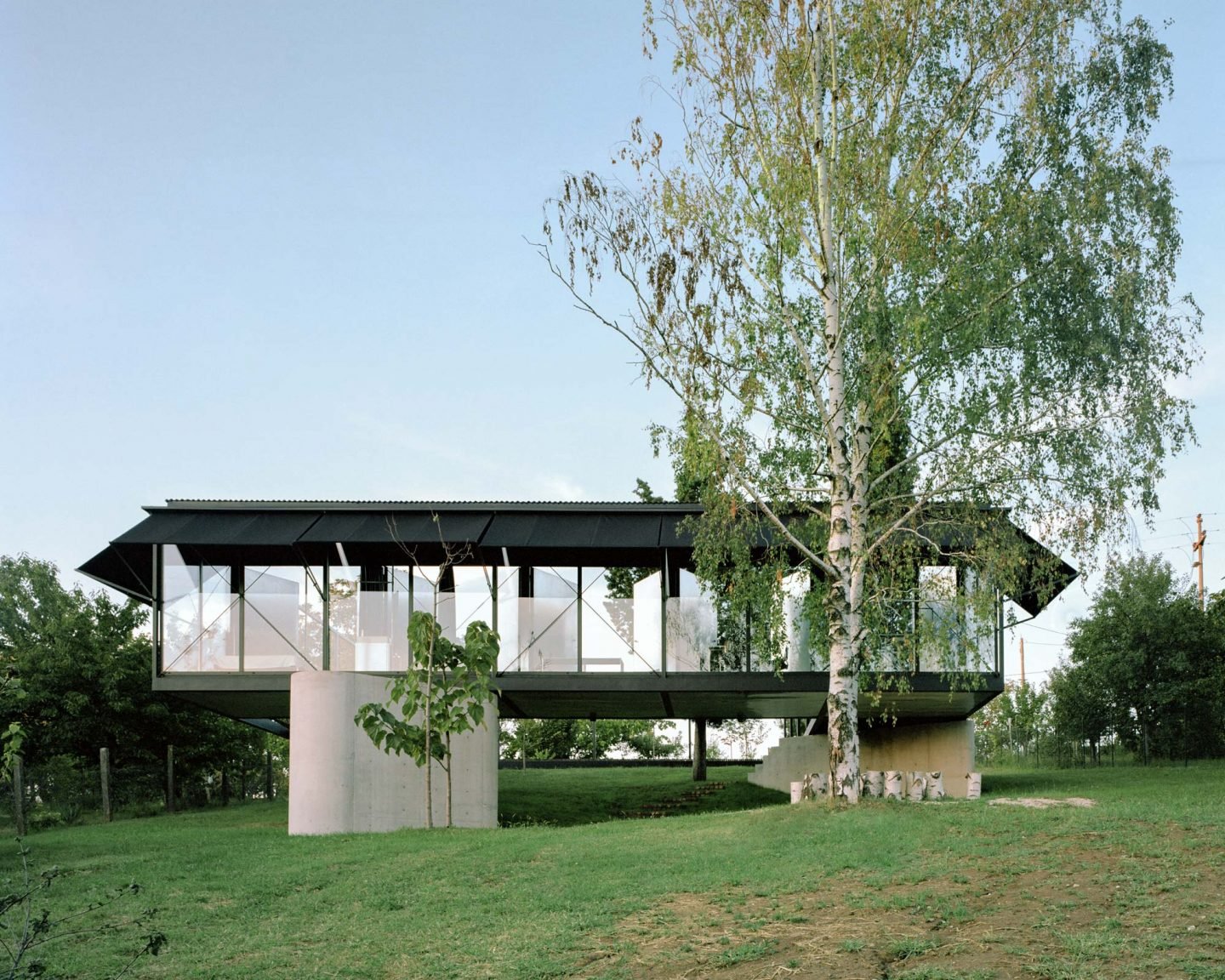 Two large, concrete boulder-like forms support the glass structure while functioning, respectively, as a staircase and a storage space with a garden bathroom. The inhabited area of the house comprises a glass volume that allows nature to run throughout the indoor space. "Every element of the house emphasizes the performance of structure and space, providing either weight or lightness at specific points, expansion or contraction at others," the architects add. Ten large steel doors allow the living area to shift from a singular indoor space of 50 square meters to embrace the 156-square-meter volumes of the four outdoor terraces. Inside, a series of floor-to-ceiling curtains partitions the space into different areas for dining, cooking, sleeping, sitting, and bathing.