In California's Coachella Valley, the third instalment of the biennial exhibition 'Desert X' brings together groundbreaking art from diverse experiences in an effort to amplify marginalized voices. The showcase of artists poses urgent questions about our past and present while imagining a brighter and more inclusive tomorrow.
Curated by artistic director Neville Wakefiled and César García-Alvarez, the socially-distanced outdoor exhibition brings to the fore questions of visibility and invisibility of marginalized voices in a Western-dominant history—voices that for centuries have spoken out but were met with silence or violence. Including newly-commissioned and site-specific installations by international artists, Desert X 2021 explores the desert as a place which, behind its desolation, conceals abundant stories and dreams.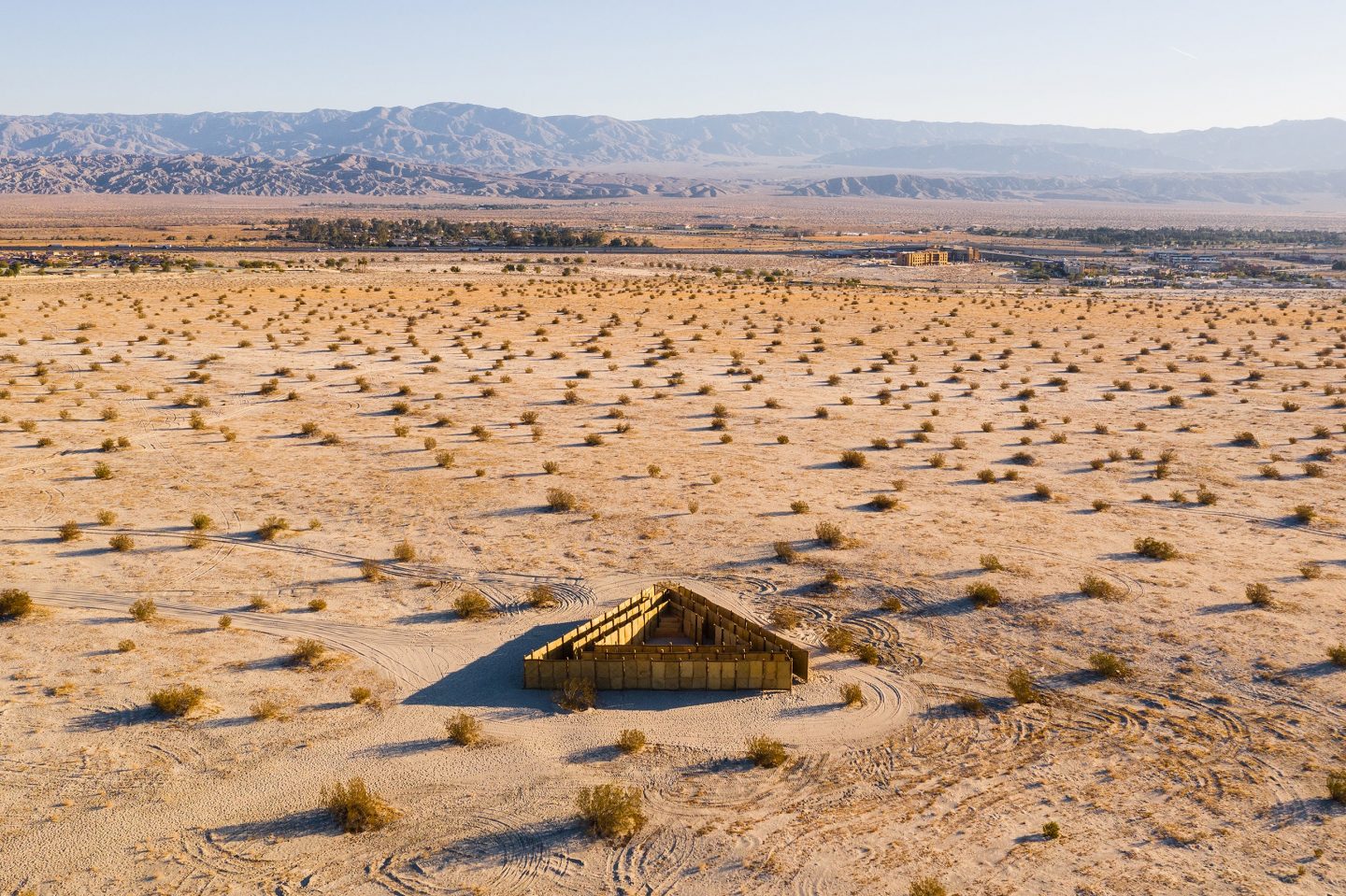 For the exhibition, Mexican artist Eduardo Sarabia has conceived an immersive maze made from traditional rugs woven from palm fiber—a tribute to the arduous journeys of immigrants from Central America seeking a better future in the US. Berlin-based artist Alicja Kwade reflects instead on systems designed to make sense of an otherwise unfathomable universe. Her installation consists of a set of interlocking steel frames supporting two large levitating blocks of white marble, which give an illusion of instability and reform in new combinations as visitors move in and out of its frames. In addition is Ghanaian artist Serge Attukwei Clottey's arresting meditation on colonial pillaging and its effects on trade, through colossal cubes draped with bright yellow plastic from water gallons. Lastly, Saudi artist Zahrah Alghmadi's monolithic seven-meter-high wall made of forms impregnated with cements, soils, and dyes—a geological record of the past and a reflection on the world's other deserts and their local cultures.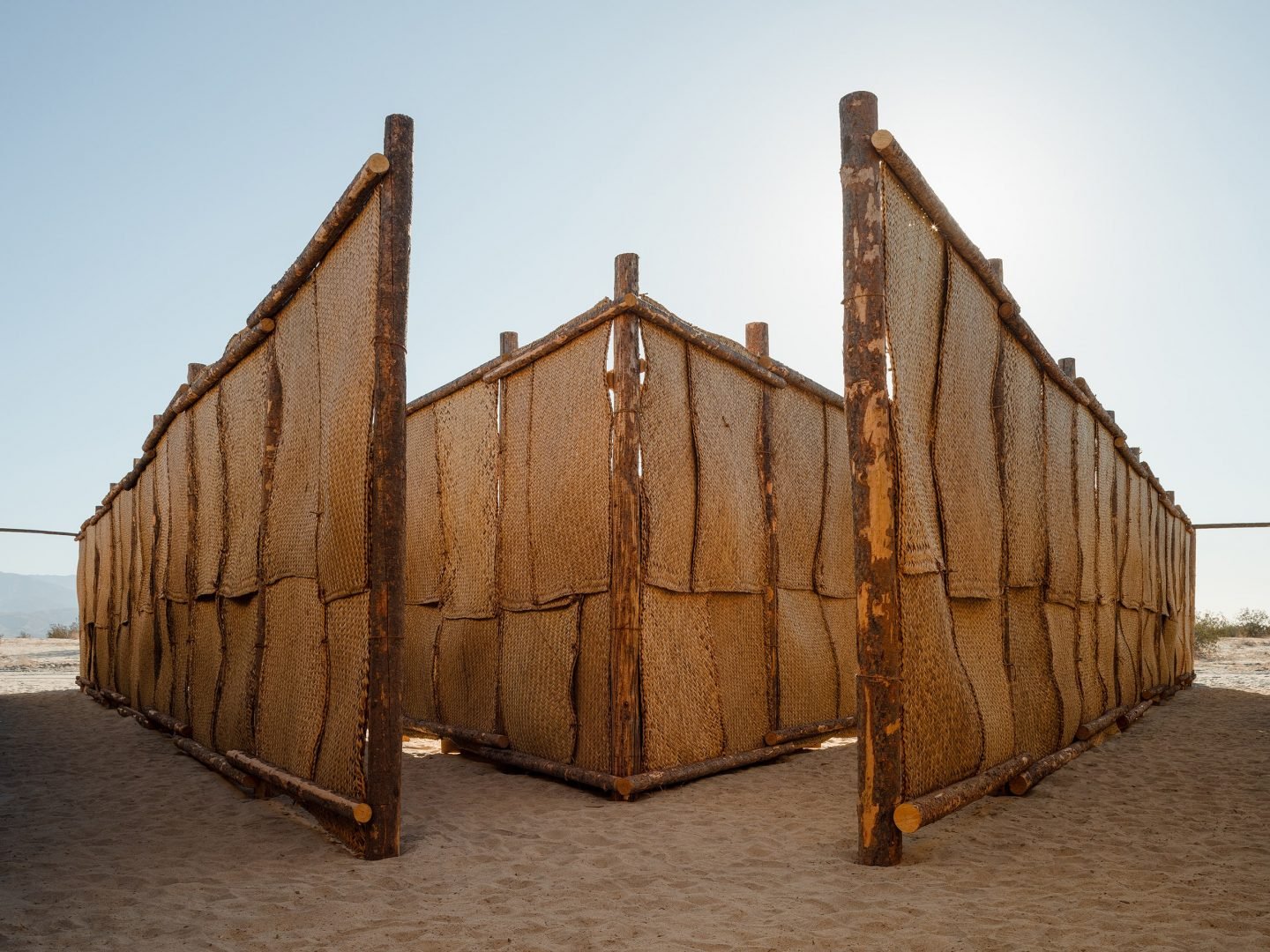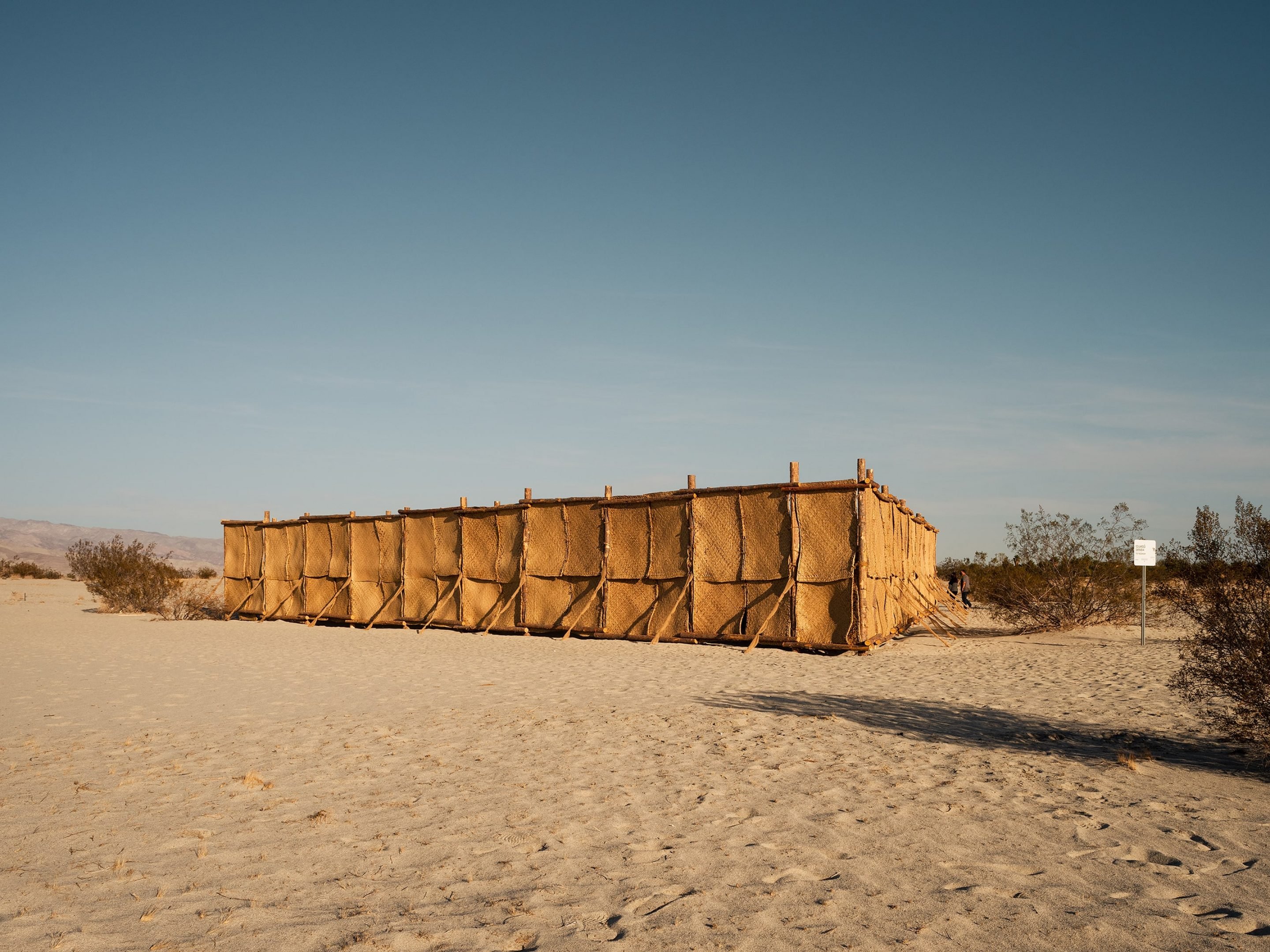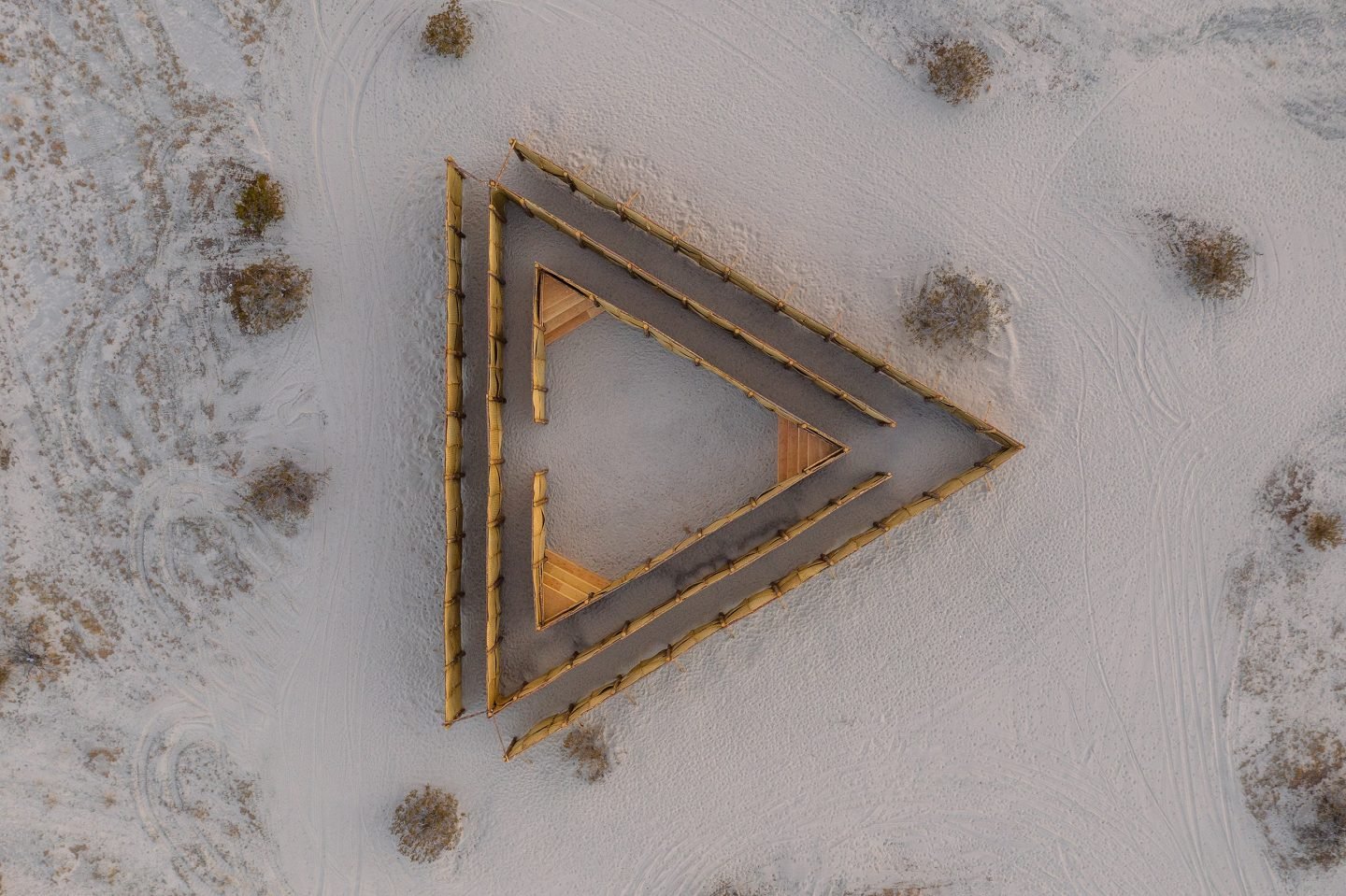 Further thought-provoking works include Alaskan Tlingit and Unangax artist Nicholas Galanin's appeal to the re-transfer of land titles to Indigenous communities with a 13-meter-wide 'INDIAN LAND' sign, Xaviera Simmons's billboards on Gene Autry Trail addressing Black reparation and the redistribution of resources, and New York-based Egyptian artist Ghada Amer's manicured circular garden, in which planters spelling adjectives questions the universality of gender stereotypes. United by their belief in the power of storytelling as a vehicle for social change, the monumental artworks form a bridge between generations and among marginalized voices, acting as a way of building understanding for others and a more inclusive society. The exhibition runs until May 16—for more information click here.