In the vast, ever-changing landscape of Coachella Valley, California, Desert X is back for its 2023 edition. Now in its fourth iteration, the biennial open-air sculpture exhibition brings together large-scale and site-specific artworks by 12 internationally renowned artists and collectives, who celebrate the interconnectedness of life on our planet through sculpture, architecture, painting, film, and more.
Curated by artistic director Neville Wakefield and co-curator Diana Campbell, the 2023 Desert X edition reconsiders the desert landscape, its history and future, with a curated program developed on social and environmental themes such as water/drought, abundance/scarcity, and globalism/interconnectedness. Hailing from Europe, North America and South Asia, the selected artists use art as both a device of wonder and an instrument of self-awareness to better understand our individual and collective impact. Set against the neutral hues of the vast dry flats and rock formations, with the snow-capped mountains in the distance, their poetic and immersive works respond to the global impact of climate change, to economic challenges and to the innumerable social transformations our society is confronted with, fostering, in the process, dialogue across cultures and communities.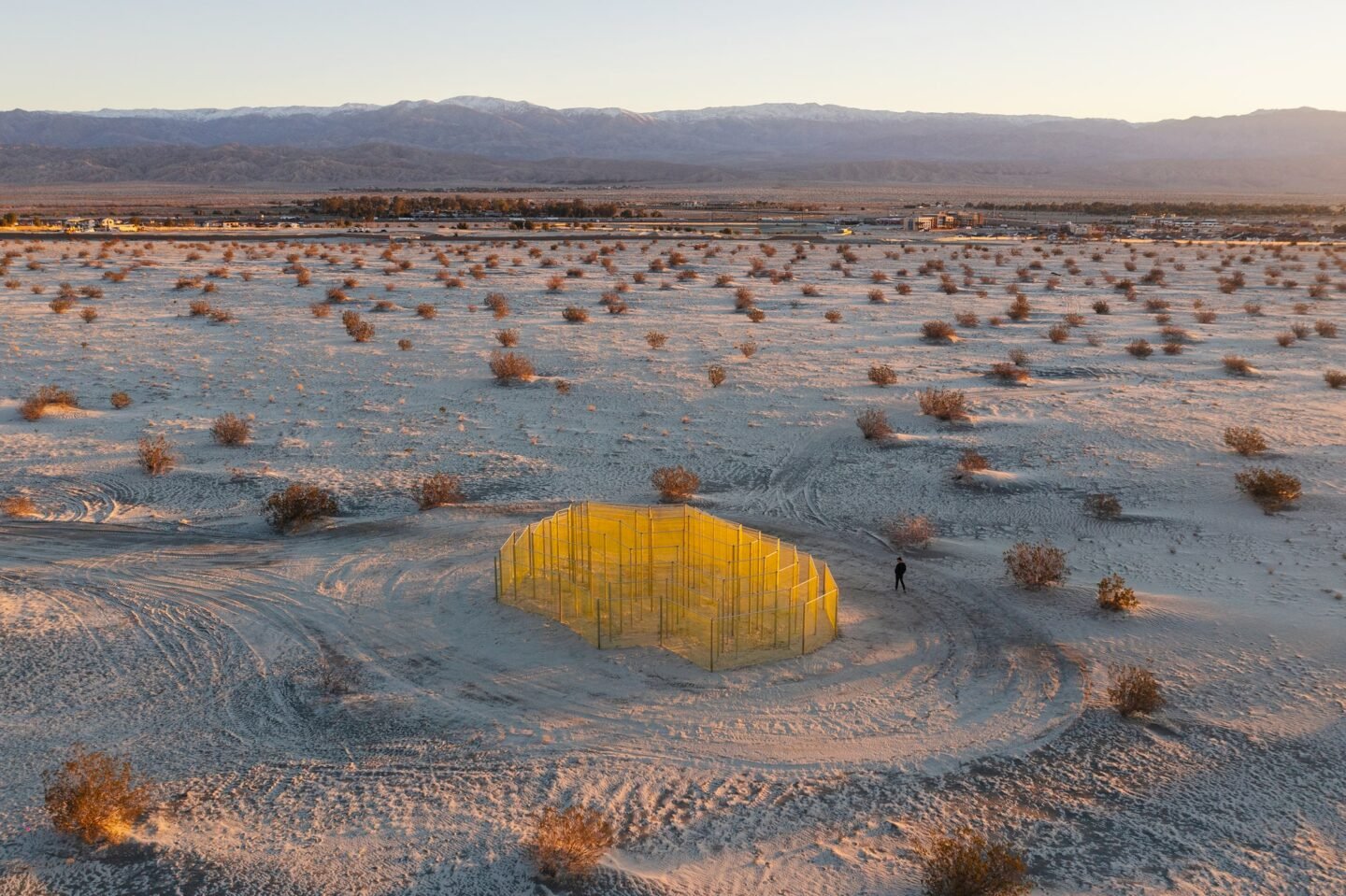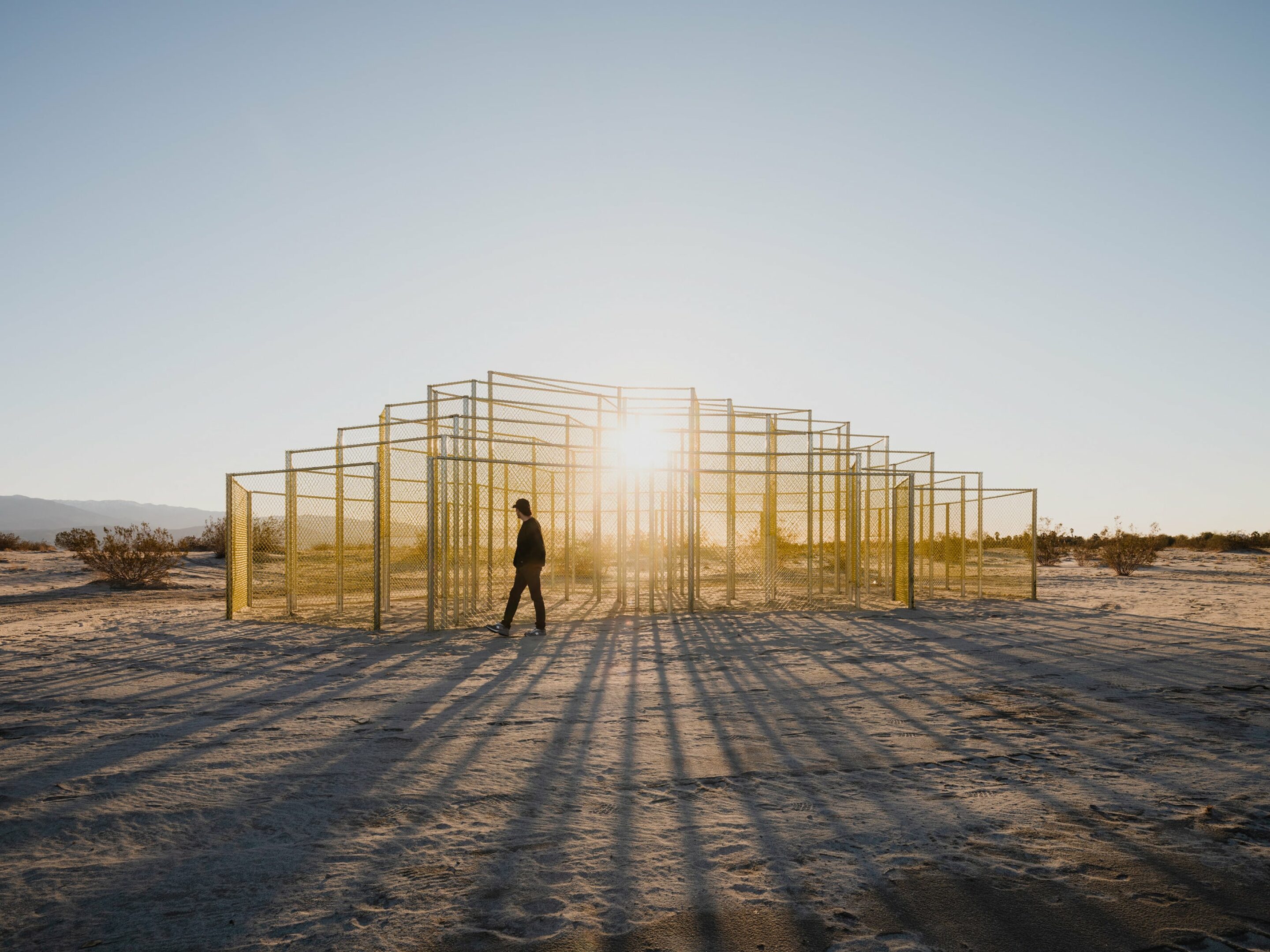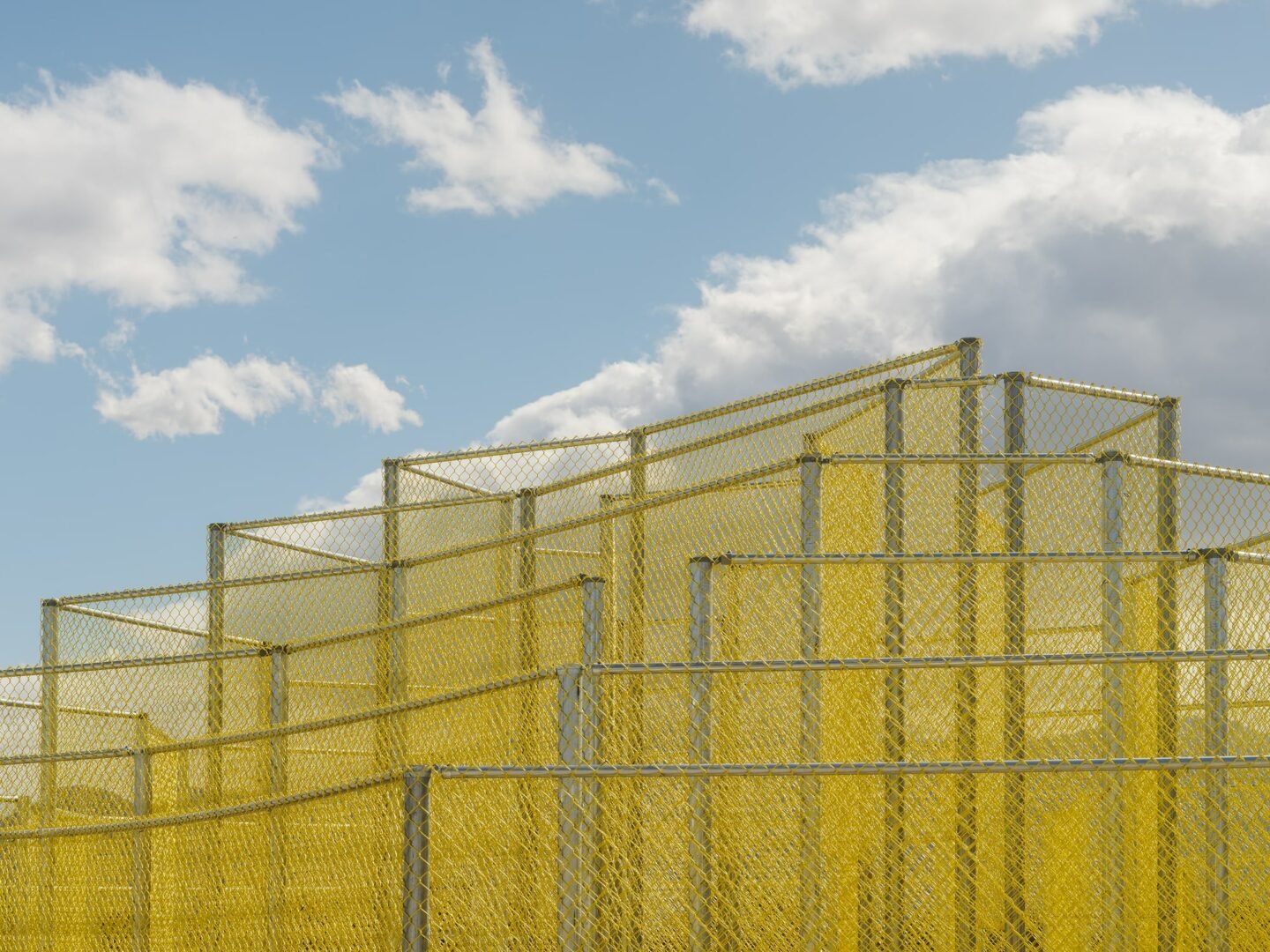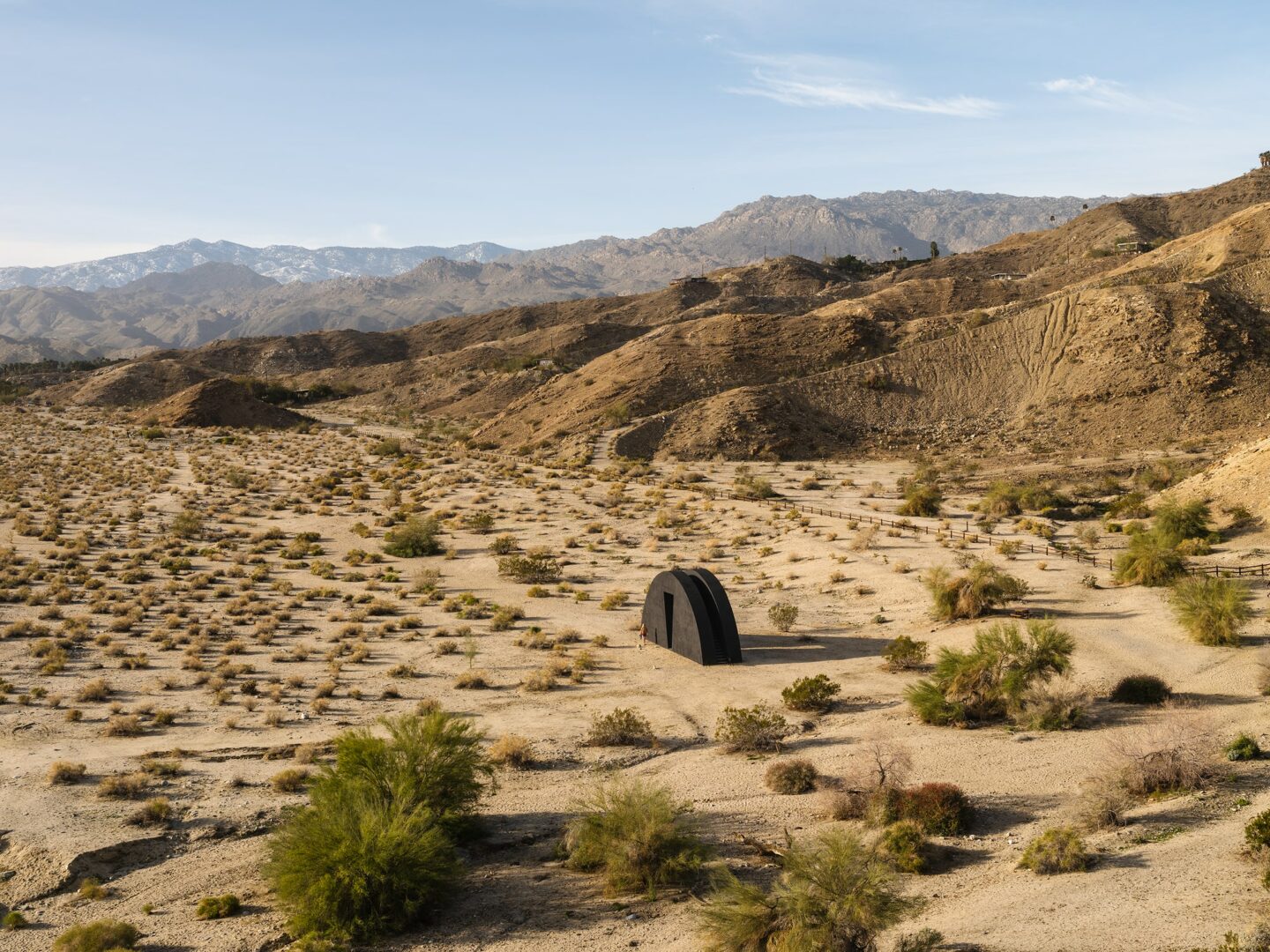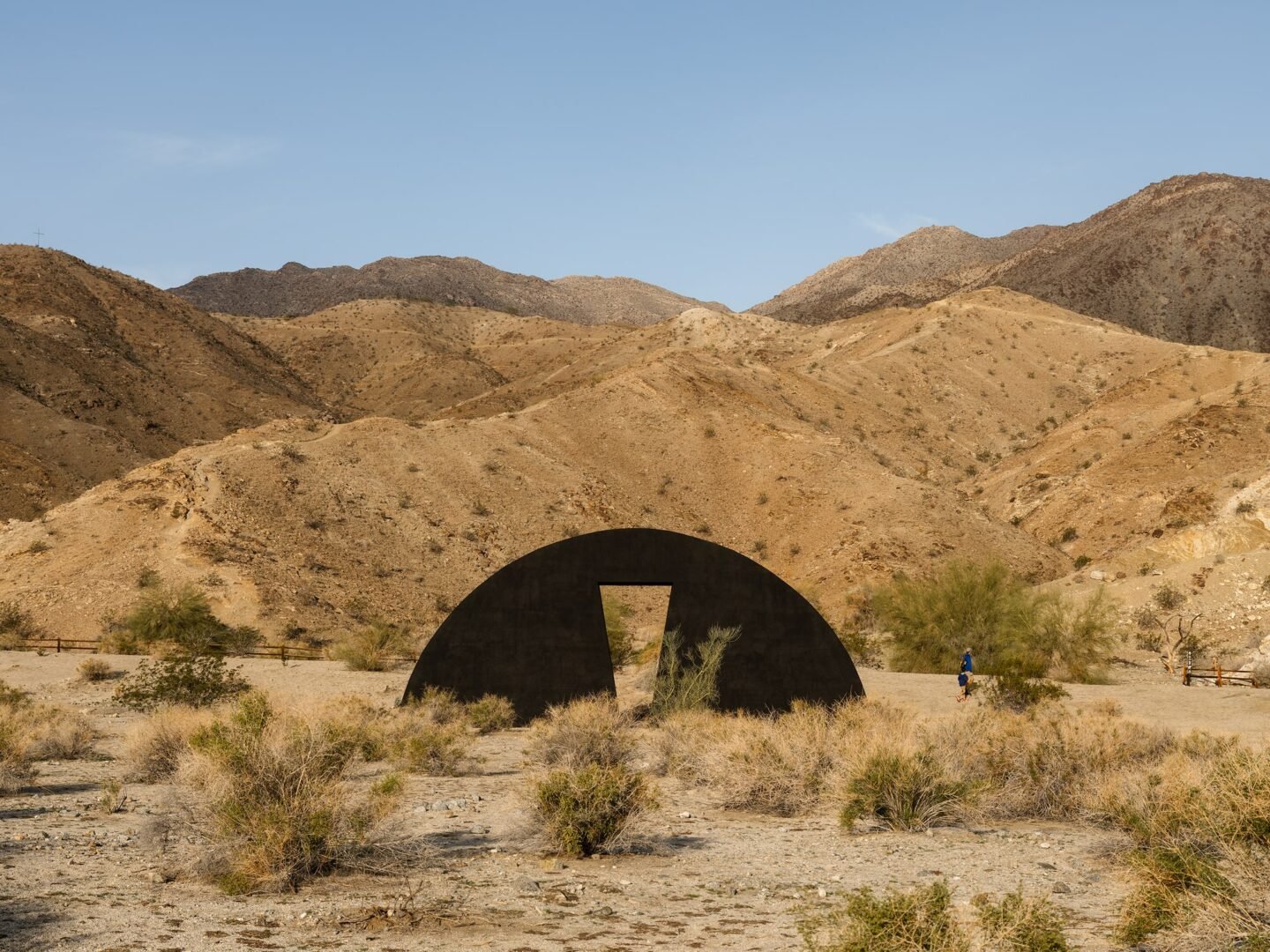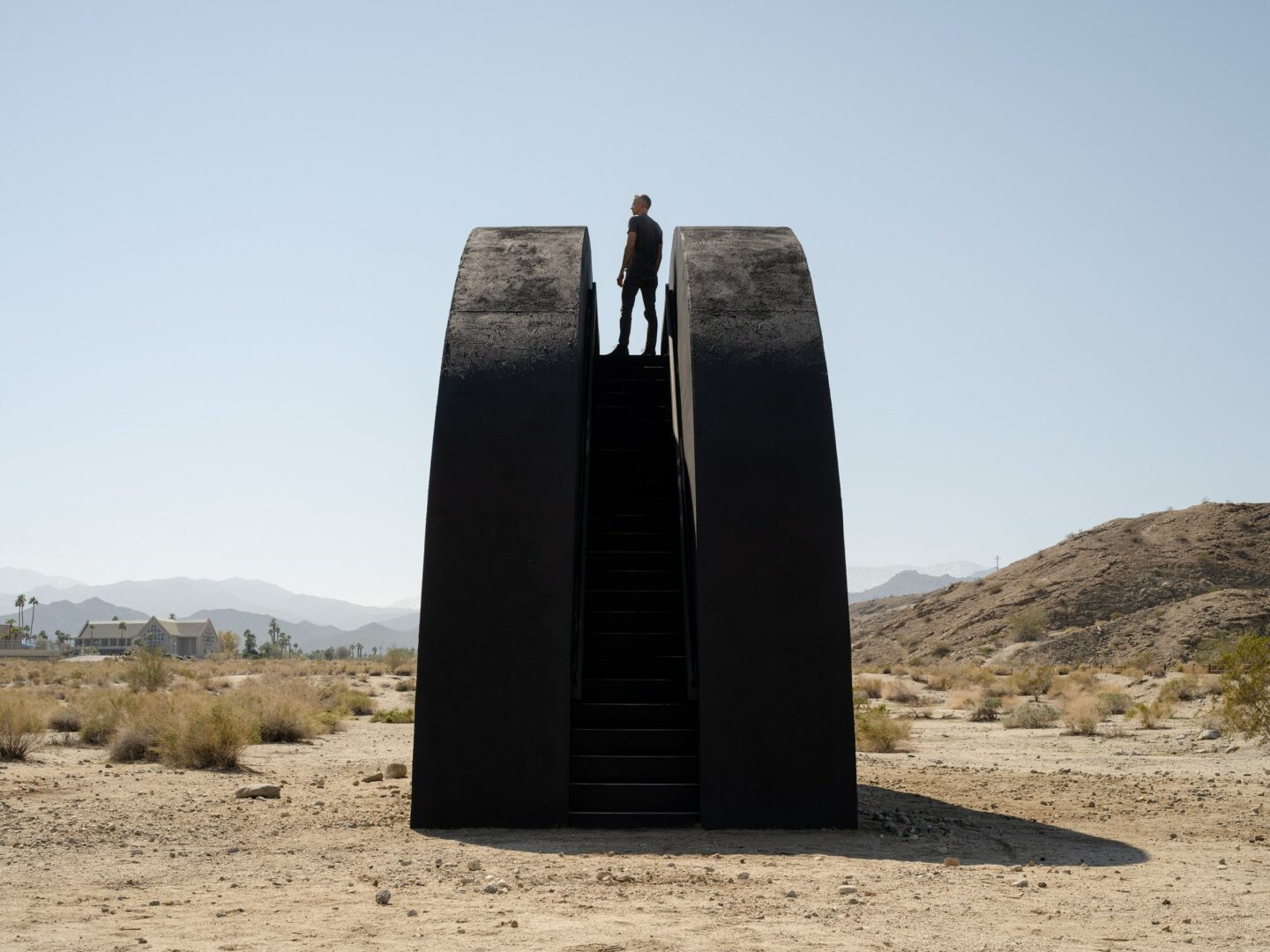 On view from sunrise to sunset, and open to the public for its two-month run, the outdoor exhibition is a true spectacle. Standing out for its monumentality and powerful message is 'No. 1225 Chainlink' by British-Bangladeshi artist Rana Begum. A cloud-like pavilion of concentric rings in bright yellow, Begum's interactive installation is a paradox of how a context of greatest confinement may offer paths of expansive escape. Elsewhere in the valley, artist and Cahuilla tribal leader Gerald Clarke presents the sculptural artwork 'Immersion'—a maze-like structure that employs the language of traditional Cahuilla basket weaving. Reminiscent of a gameboard, it invites visitors to move according to instructions and reach its center by answering questions related to the traditions and histories of native tribes. Colossal and minimalist, 'Liquid A Place' by painter Torkwase Dyson is, instead, a poetic meditation connecting the memory of water in the body and the memory of the water in the desert. Also remarkable is 'Sleeping Figure' by Matt Johnson—a sculptural installation of shipping containers casually resting in the Coachella Valley as they speak of globalism and of the breaks of a supply chain economy in distress.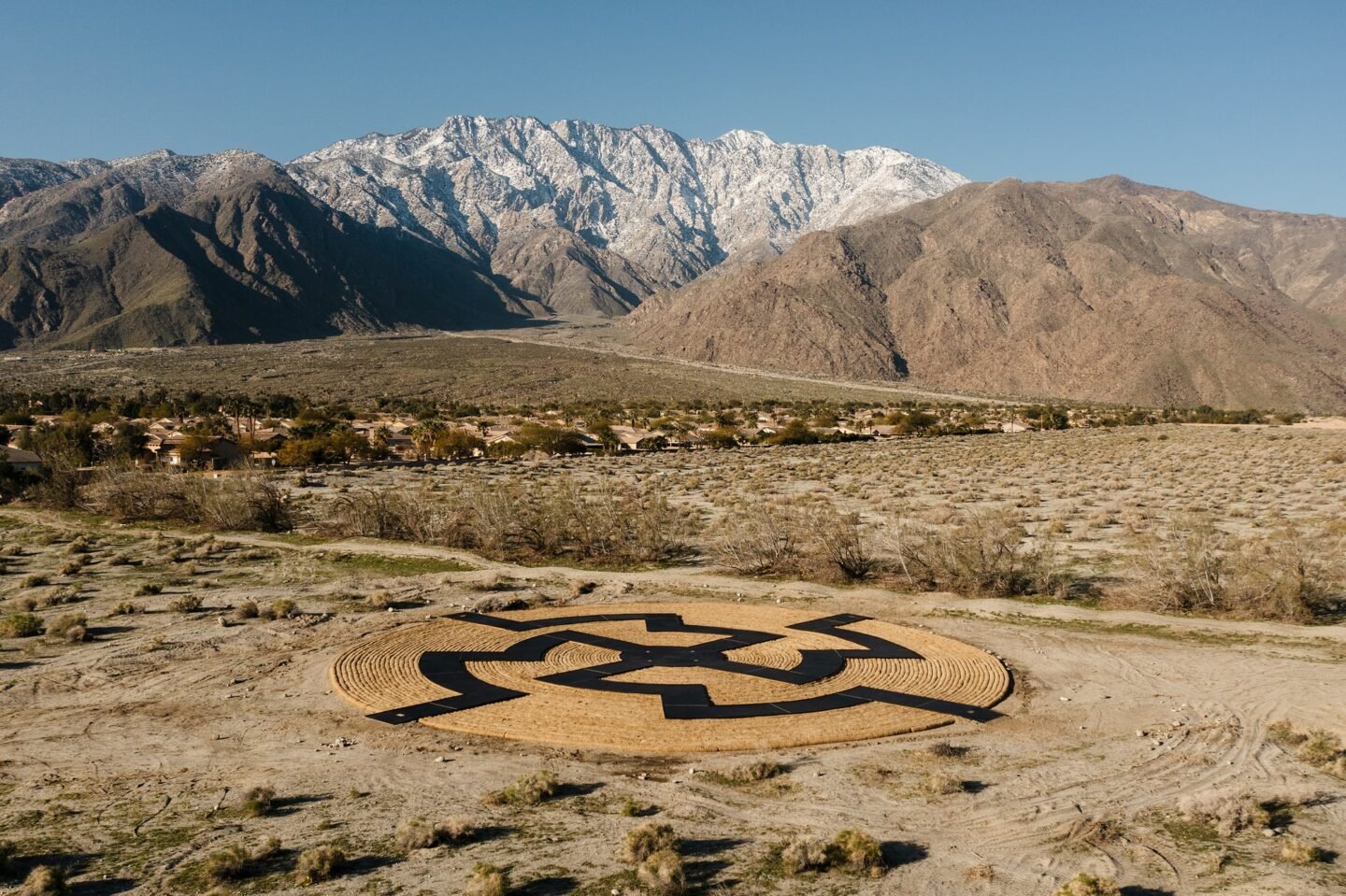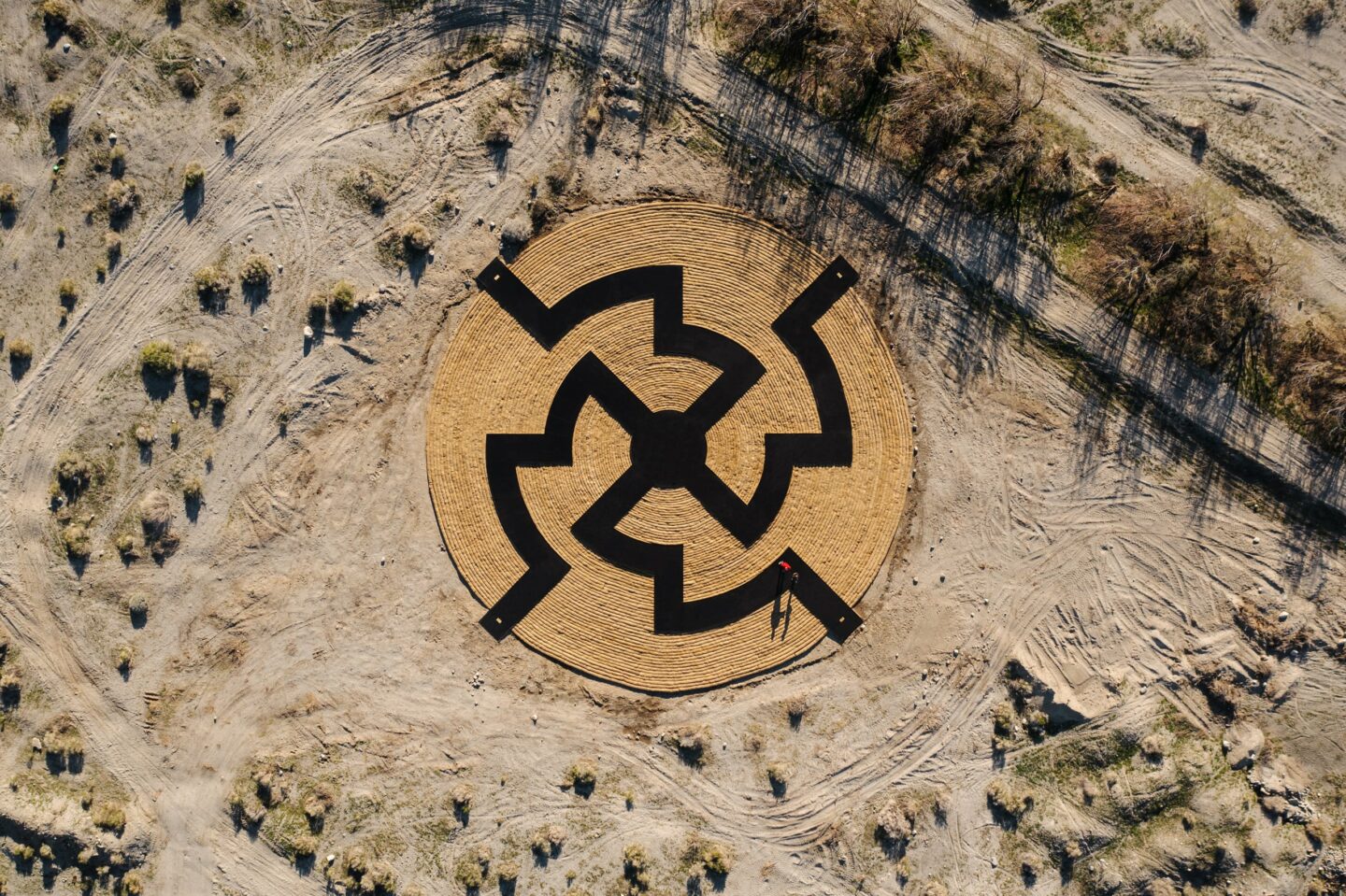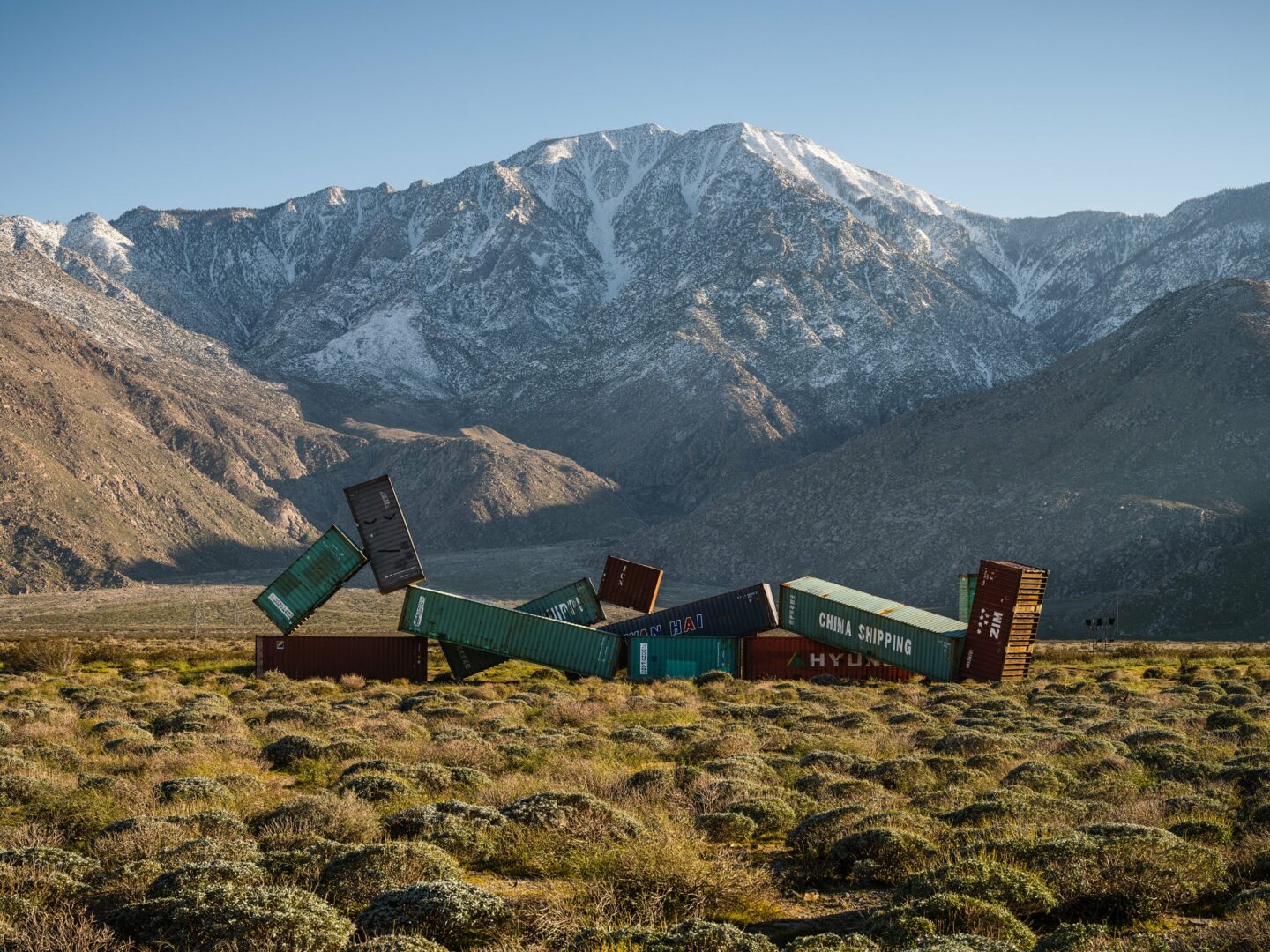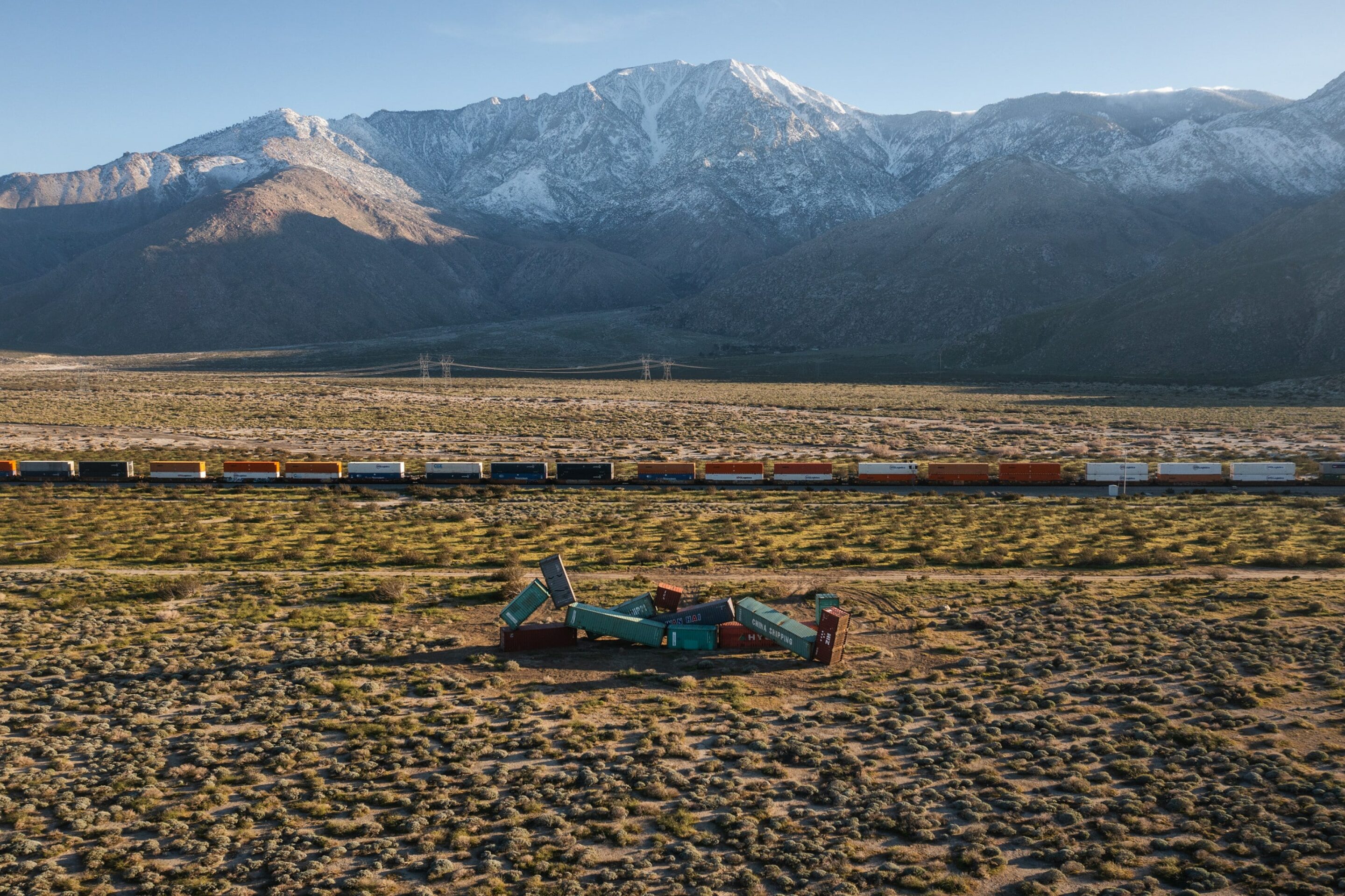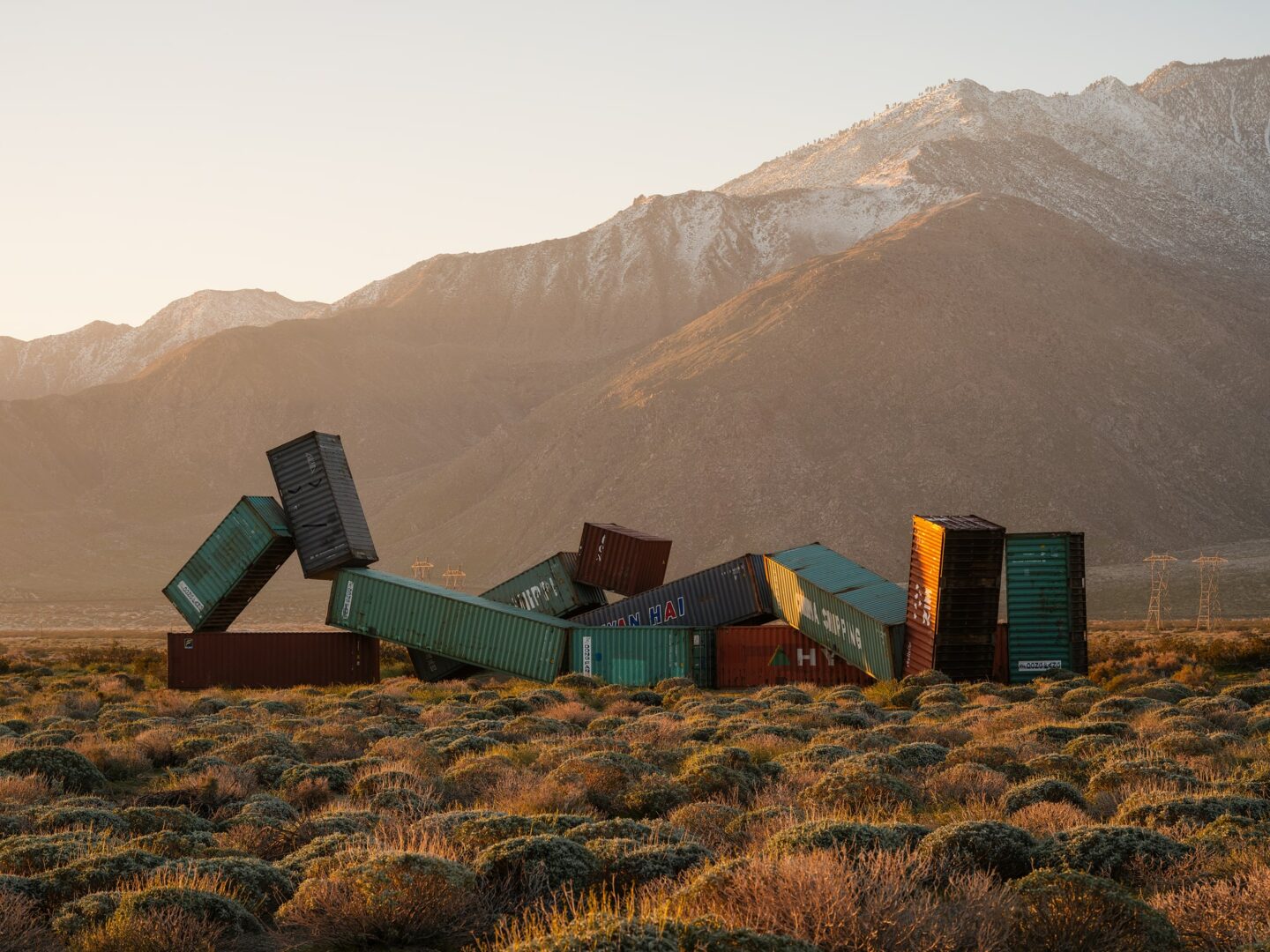 Installed in the middle of the sandy landscape, and with a strong message of social reform, is 'Searching for the Sky (While Maintaining Equilibrium)' by Mario García Torres. Reflecting on 'cowboy culture' as representative of a macho and forceful control of nature, his installation features facsimiles of mechanical bulls in a herd formation, with the bull components replaced by flat, geometric, reflective surfaces. Inviting contemplation of the so-called 'Wild West' encourages meditation on our relationship to the landscape and our role within it. Other stand-out works include 'Originals' by Tyre Nichols—a series of levitated images situated on billboards as reminders of the needless deaths that take place at the side of the road. This is not forgetting 'Namak Nazar' by Hylozoic/Desires—an immersive audio-visual work featuring a single wooden pillar with solar-powered loudspeakers branching from it and spewing an imaginary conspiracy about a particle of salt that spells the doom of climate change and offer redemption by looking inward.