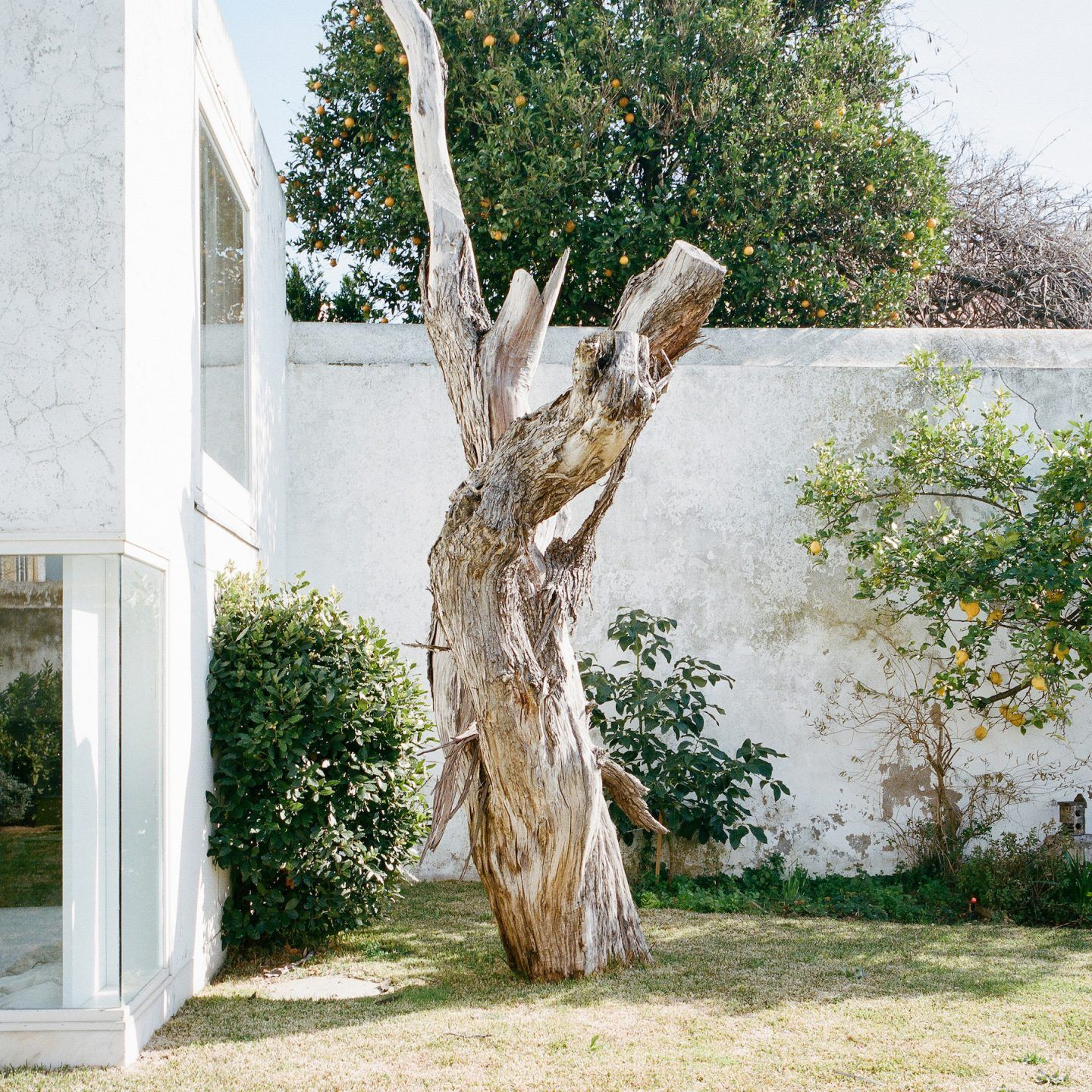 In Lisbon, Aires Mateus Has Transformed The Interior Of A Charming 18th-Century Townhouse
Portuguese architecture firm Aires Mateus has renovated the interior of 'Casa na Rua de São Mamede', a hillside estate located in a picturesque position between Lisbon's city cathedral and medieval castle.
The residence is situated in Alfama, one of Lisbon's oldest areas: a delightfully charismatic neighborhood with narrow and steep cobblestone streets, magnificent architecture, and outstanding views. The brief of the project was to preserve the building's historical character, by modernizing the lower level of the residence and keeping the interior as minimal as possible. Original features such as arched openings and stone floors were preserved, providing the comfort and atmosphere of a loved home. Yet the brief also encompassed a two-story extension to make room for bedrooms and bathrooms, with walls and ceilings replastered and given coats of fresh white paint. On the east side of the building, two separate rooms operate as the kitchen and casual dining area, with rooms on the west side providing a more formal dining room and living area. These spaces open out onto a large garden, where, due to the angle of the property, residents have a viewpoint over Lisbon's rooftops and the ocean ahead. The bright and airy images below were captured on medium-format film by photographer Rui Cardoso, an architect himself—who skillfully depicts the estate's elegant interior, with its simple yet luxurious furnishings.