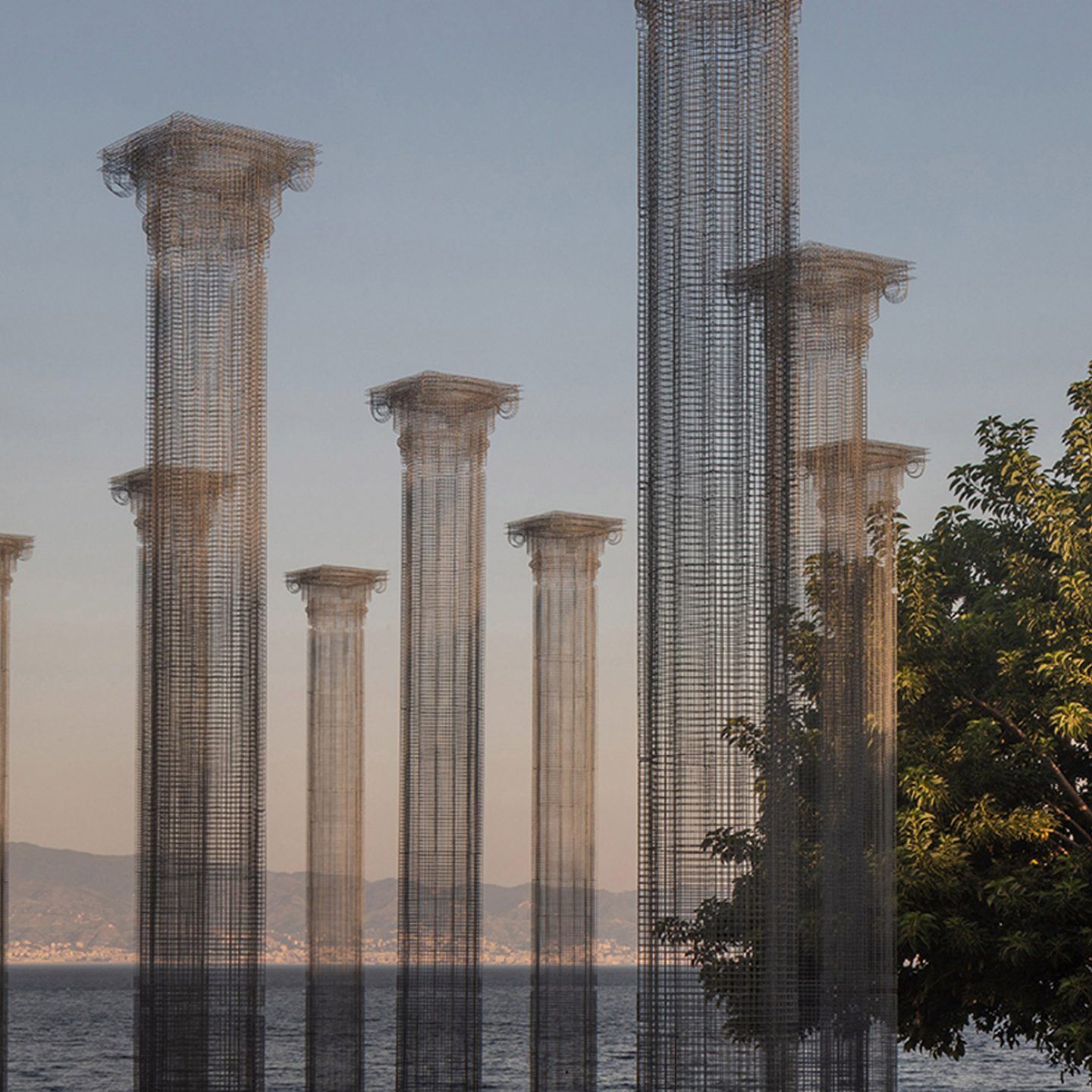 Edoardo Tresoldi's Installation Opera Encourages Visitors To Contemplate Their Surroundings
In the new public art installation on Reggio Calabria's seafront, Italy, titled 'Opera', Italian artist Edoardo Tresoldi plays with the transparency of mesh and the language of classical architecture to create a dialog between art, human, and landscape.
The artist has installed an open mesh-wire structure consisting of a colonnade of 46 pillars measuring eight meters high, within a 2500-square meter park overlooking the Strait of Messina in Italy. Designed to be a place of contemplation and to enhance and frame views of Sicily across the sea, 'Opera' is a monument through which the place "further defines itself," reads a statement from Tresoldi. Blending with the natural landscape, the almost transparent pillars evoke an organic connection with the surrounding trees, generating a dialog between the installation and its location. "Fully crossable, the installation opens up relationships in several directions within an already materially open space," the statement continues.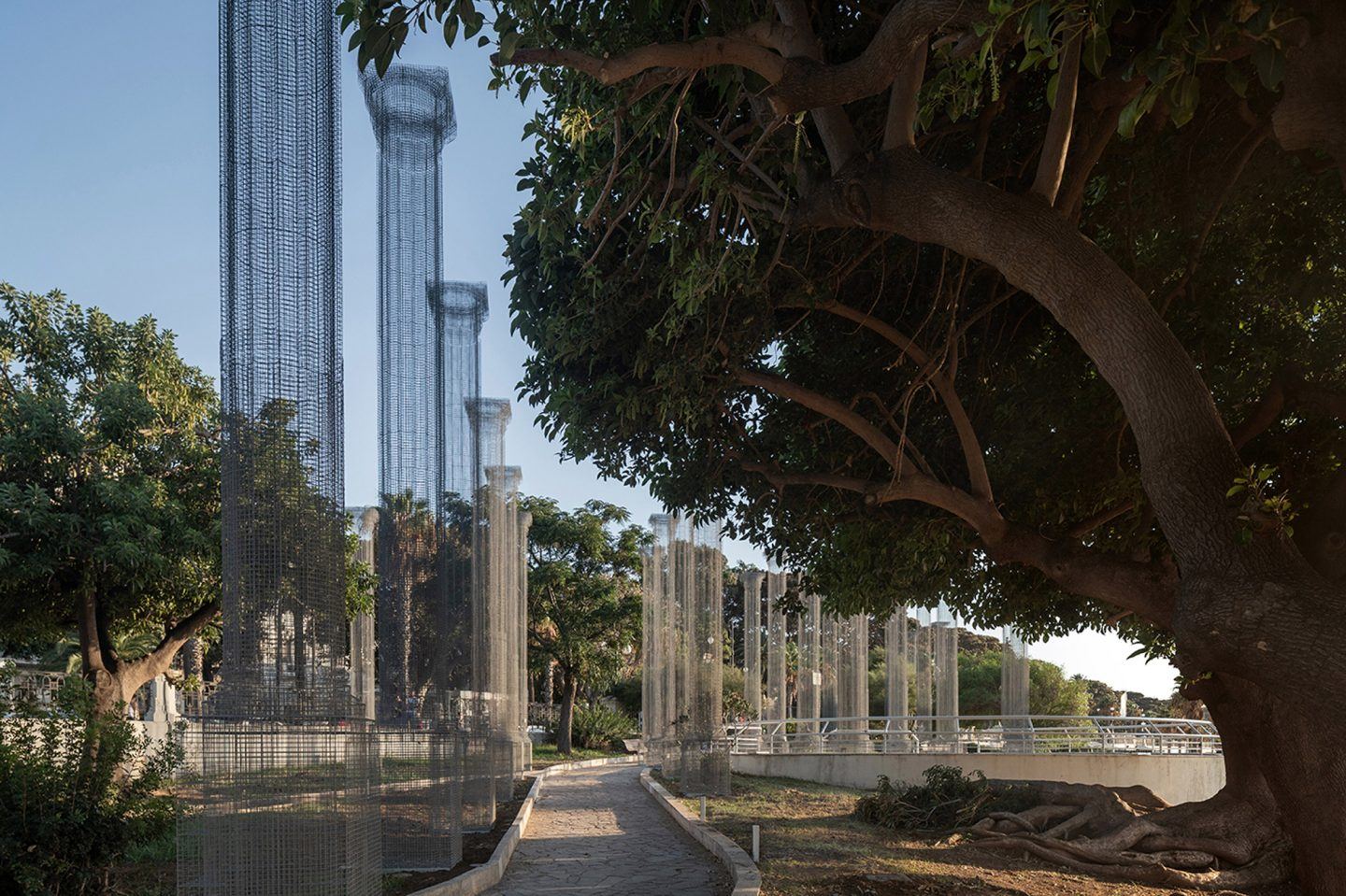 Overlapping two different architectural systems and creating a path marked by multiple openings to the landscape, 'Opera' leads visitors into an ever-changing perceptive dimension, accentuated by the park's varying heights and depths. "'Opera' is also the physical outcome of Tresoldi's reflections on architectural compositions and decomposition," the statement concludes. The principle is best seen through the collonade's distribution which intentionally does not match the park's. Walking through it, viewers encounter both the harmonies and contrasts between the two architectural systems—suggesting, just like the musical counter-melody, two different melodies playing simultaneously.