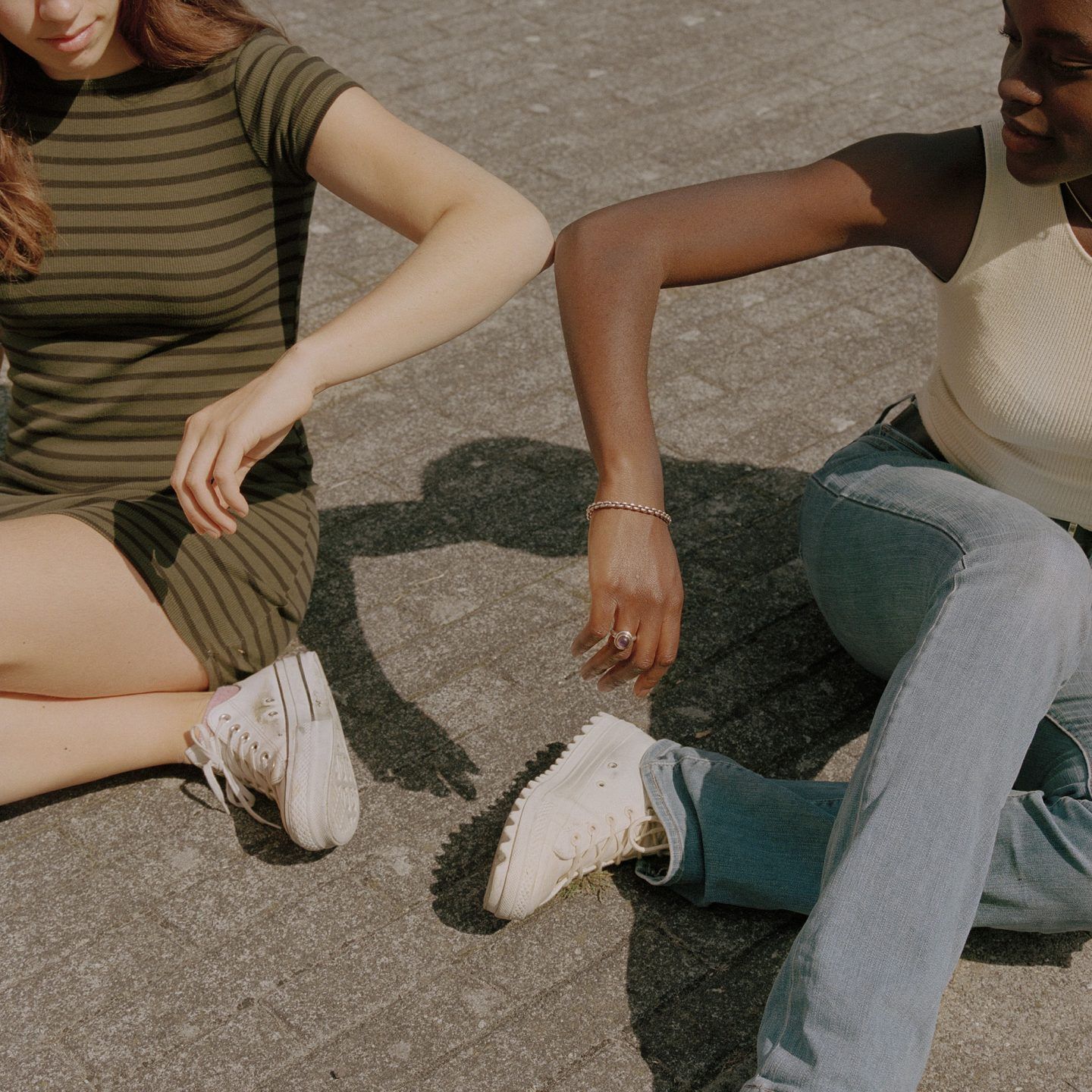 In The City Is A Choreography, Photographer Melissa Schriek Questions Our Connection With The Spaces Around Us
In her new photo book, 'The City is a Choreography', Dutch photographer Melissa Schriek investigates the physical and emotional relationship we have with our surroundings, showcasing an urban world marked by a subtle strangeness.
A graduate from the Royal Academy of Art in the Hague, the Netherlands, Schriek is known for merging genres and aesthetics seamlessly, and creating images with an evident performative approach. For her latest art book project, the image-maker has traveled to many cities between 2017 and 2020, including Berlin and Los Angeles, to capture the connection between urban spaces and the strangers that reside with them. "It started with the urge to step out of my everyday life in the city. I felt the need to experience the urban environment, with both eyes and body, instead of merely perceiving it," Schriek writes in her book.
Fascinated by the body as a sculpture, the photographer interrogates how we as individuals connect to each other, in the streets we walk every day and with the objects found within them. "I see the city as a place of constant movement. A rhythm we become part of once we step onto the concrete streets. The city is composed of strangers and familiar objects: the ubiquitous sidewalk, a slightly bent street pole, a bright orange traffic cone, or a broken-down bicycle left to rust. They all seem trivial and significant at the same time," she continues.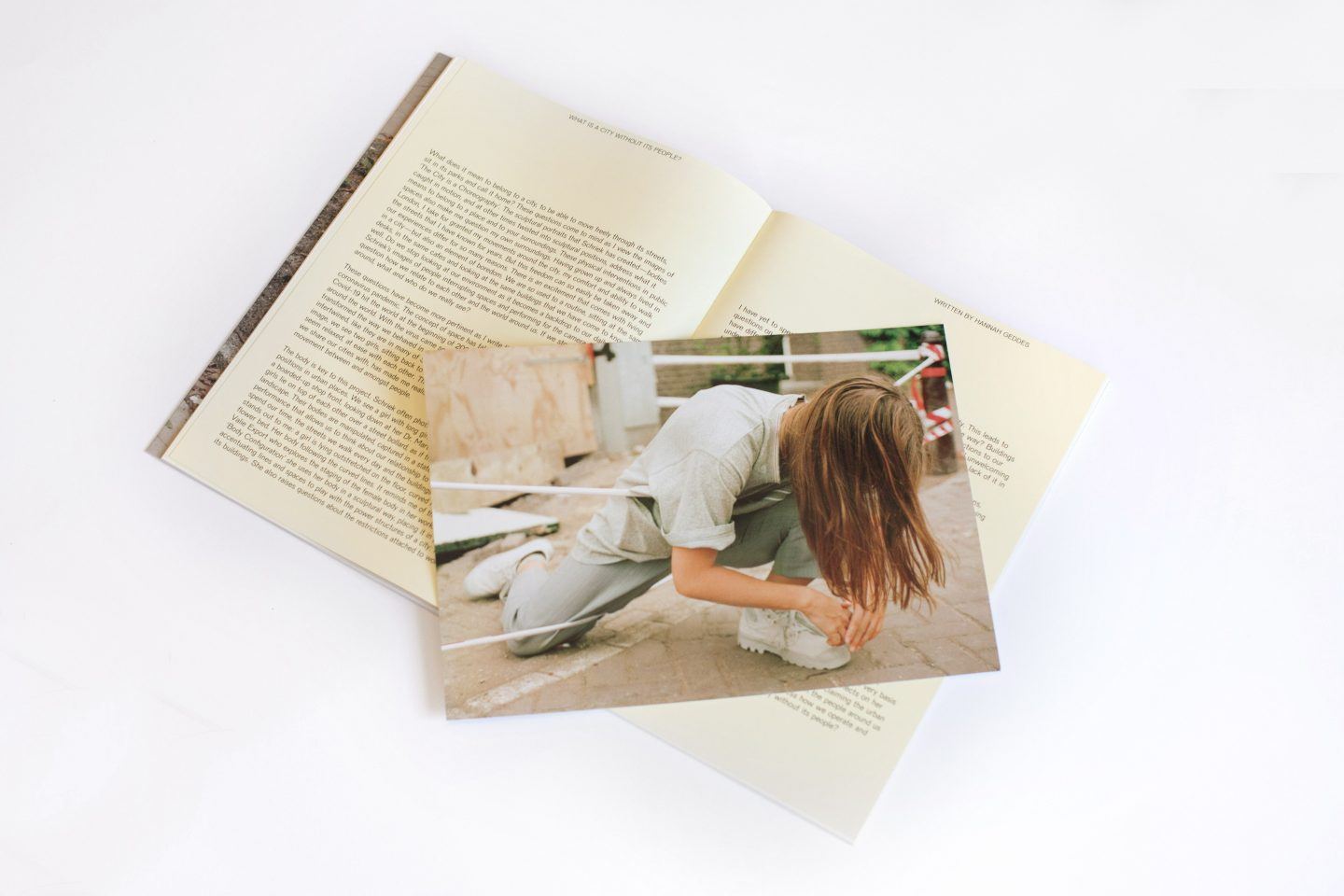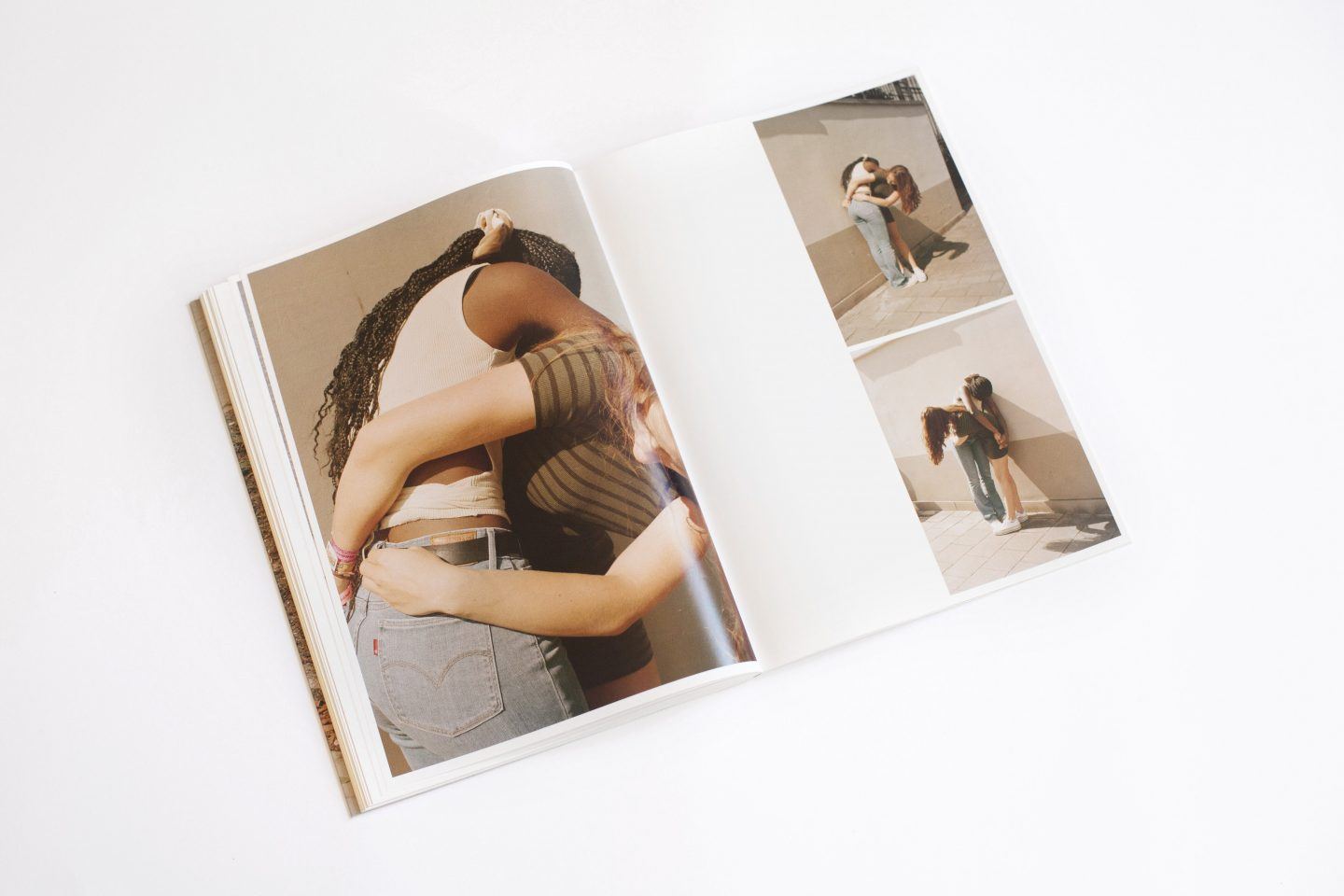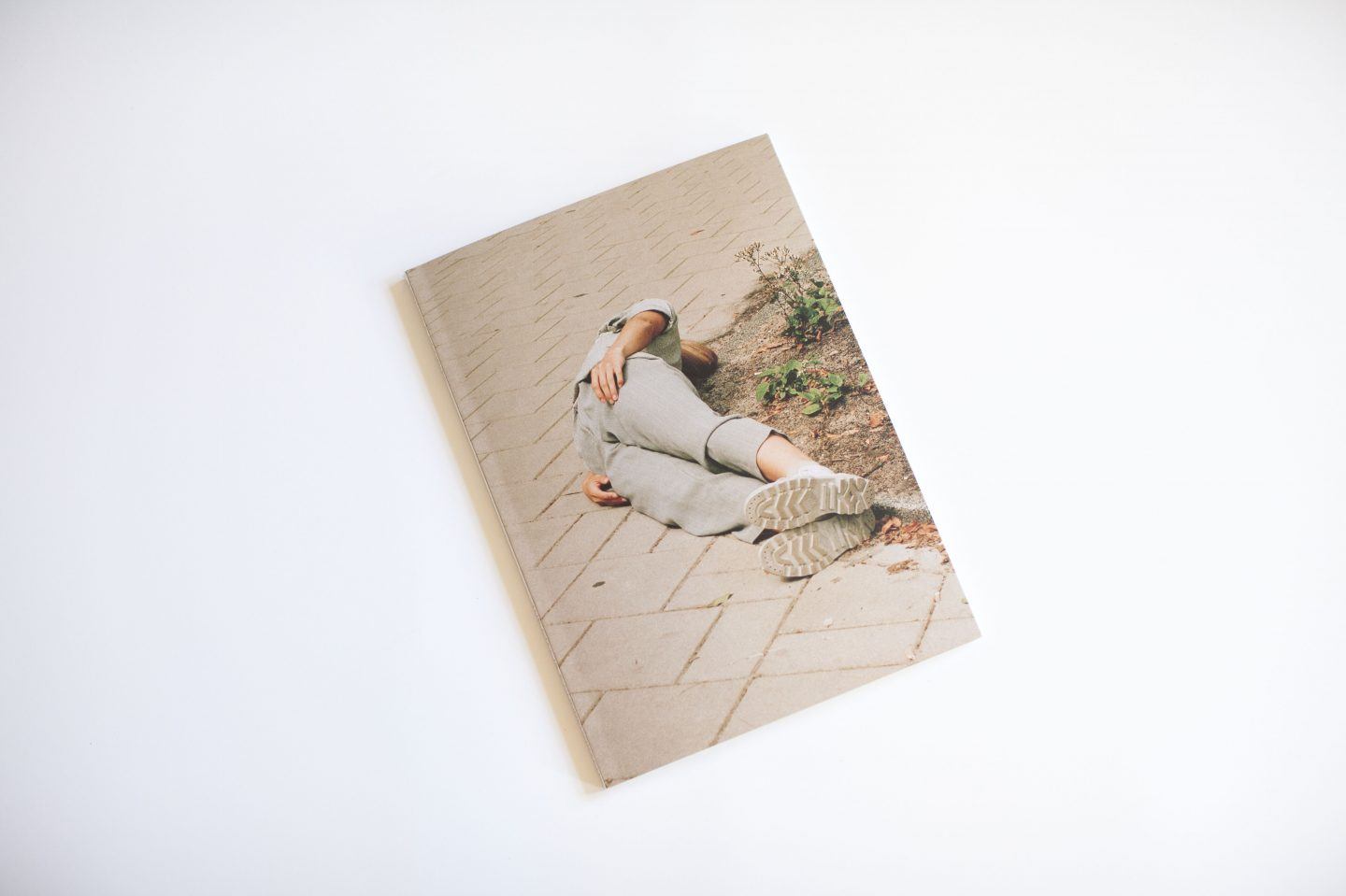 In the series, Schriek pays special attention to the physicality of her subjects, seeking sculptural qualities in both people and objects. In the photographs, she stages bodies with humor and originality; contorted or twisted in absurd positions, often defying gravity and reality. The models become living sculptures and create a physical and emotional connection to the city in the background, fitting themselves into the urban environment so that their own body becomes an element in the scenery. The book is limited to 300 copies and available for purchase on her website.