Barcelona-based Francesc Rifé Studio is the architect firm behind the minimalist facial surgery and dental clinic 'Swiss Concept'. Located in Valencia, Spain, the project is intended to be an inviting space of
renewal inspired by Eastern aesthetics and meditation.
"The clinic was conceived following notions of lightness and calm," explains the firm. The pared-back health space is stripped of all superfluous decoration and is characterized by an ash wood narrative and translucent glass surfaces, which "capture the emotion of light." Clients are welcomed at an ash-paneled reception desk backed by a sage green wall; panels of backlit optical glass and white walls create a translucent central core which hides the many treatment rooms. "The layout of doors on both sides of each [treatment] room allows a circular route around the floor plan, facilitating a continuous flow of doctors and patients," explains the studio.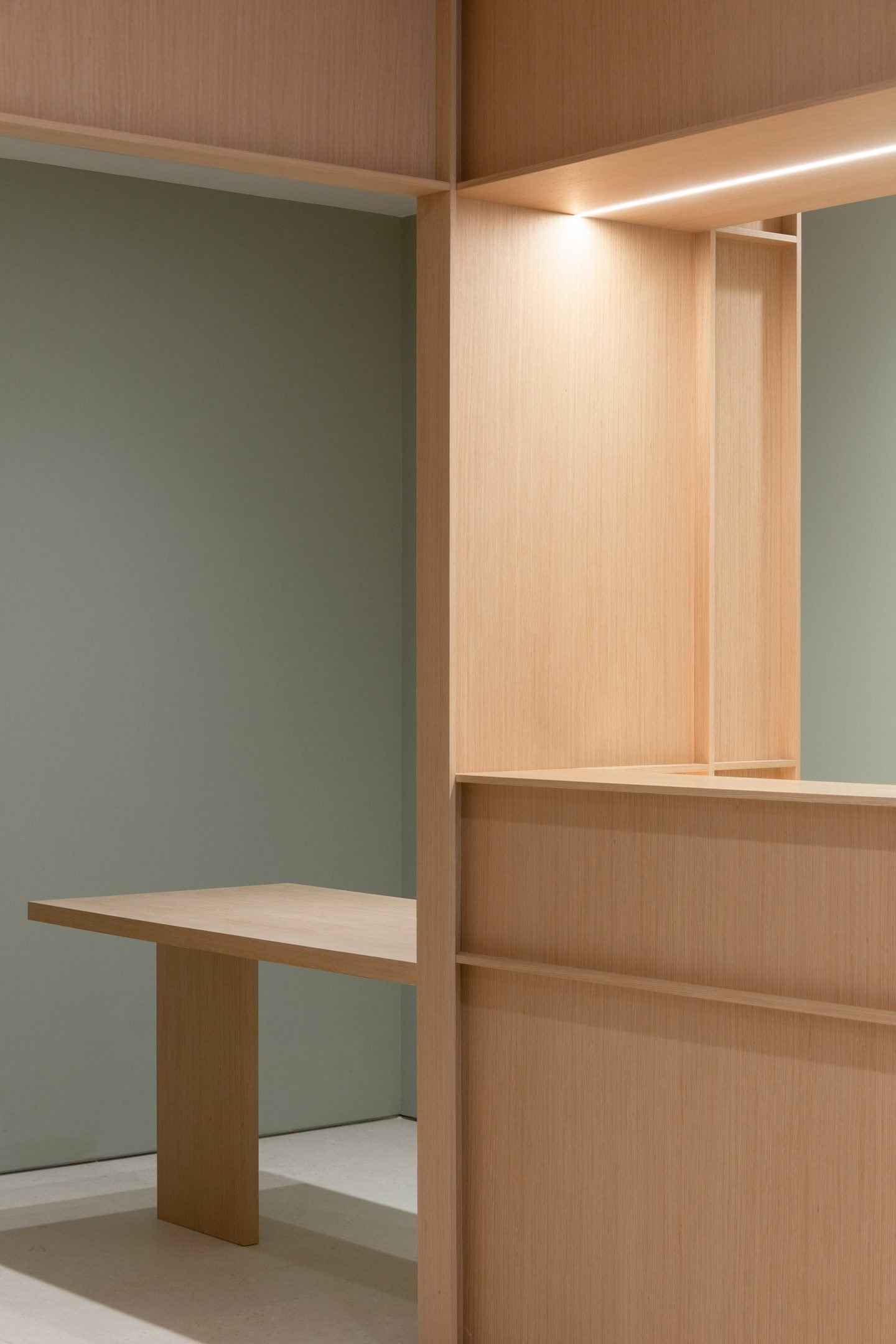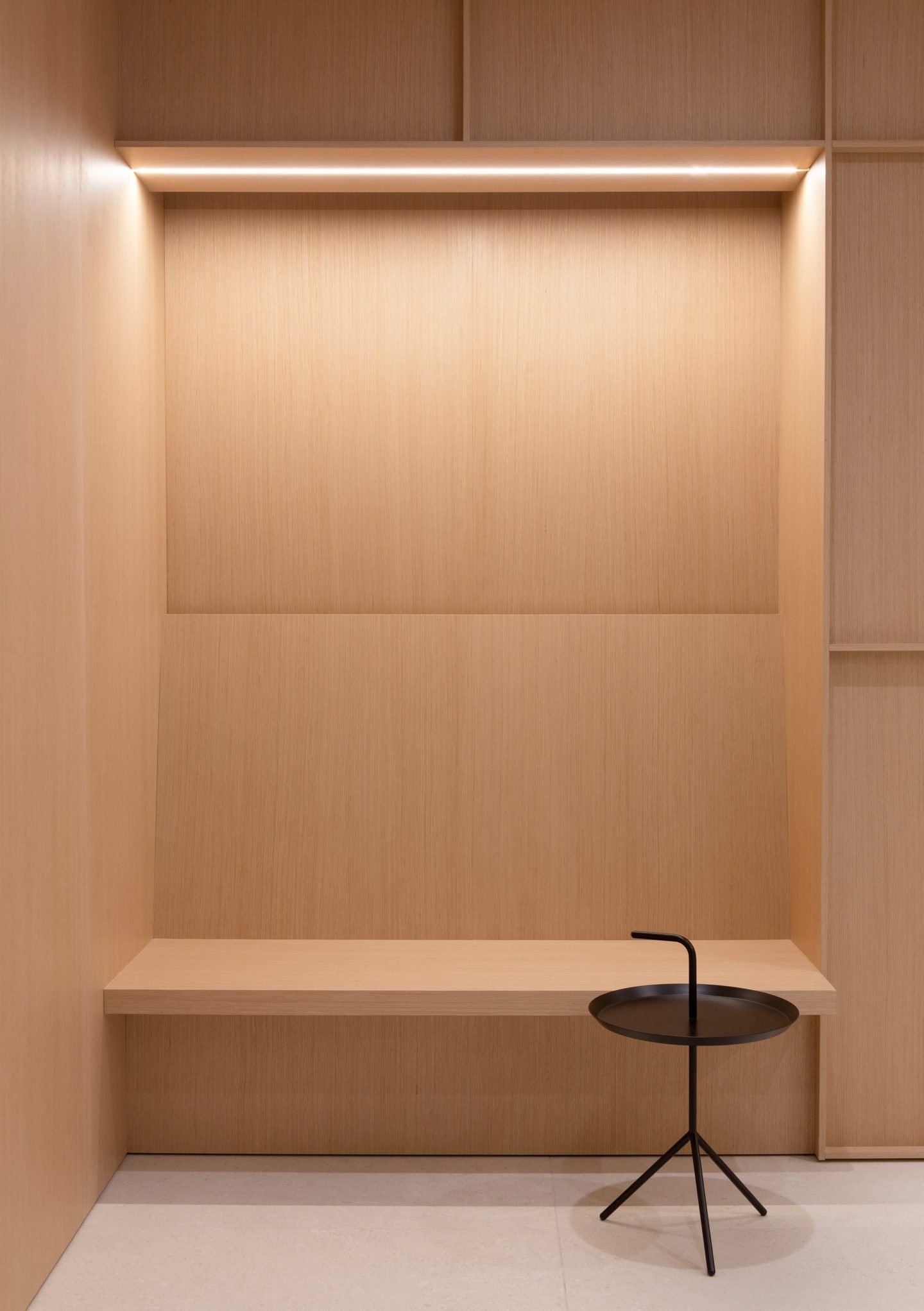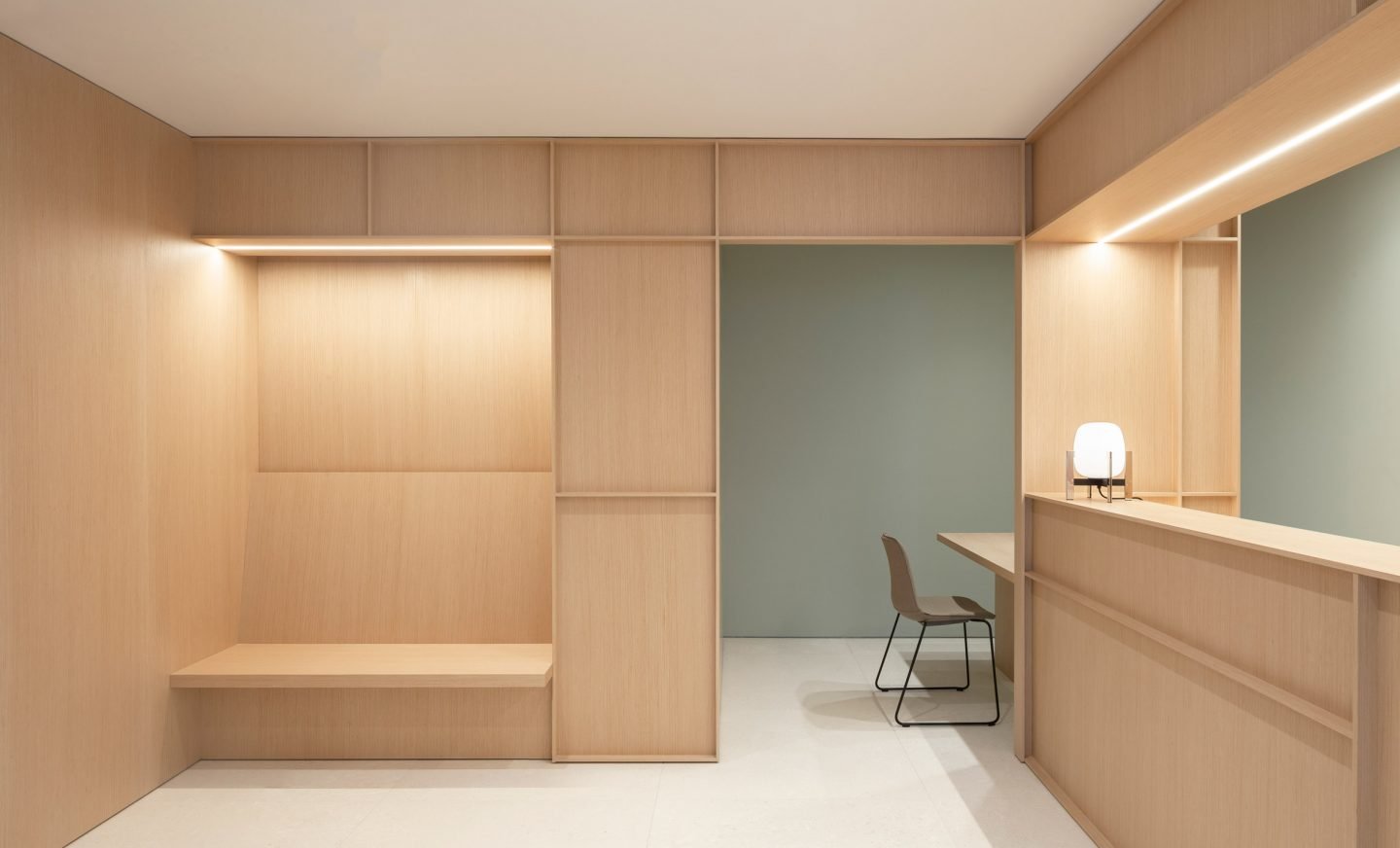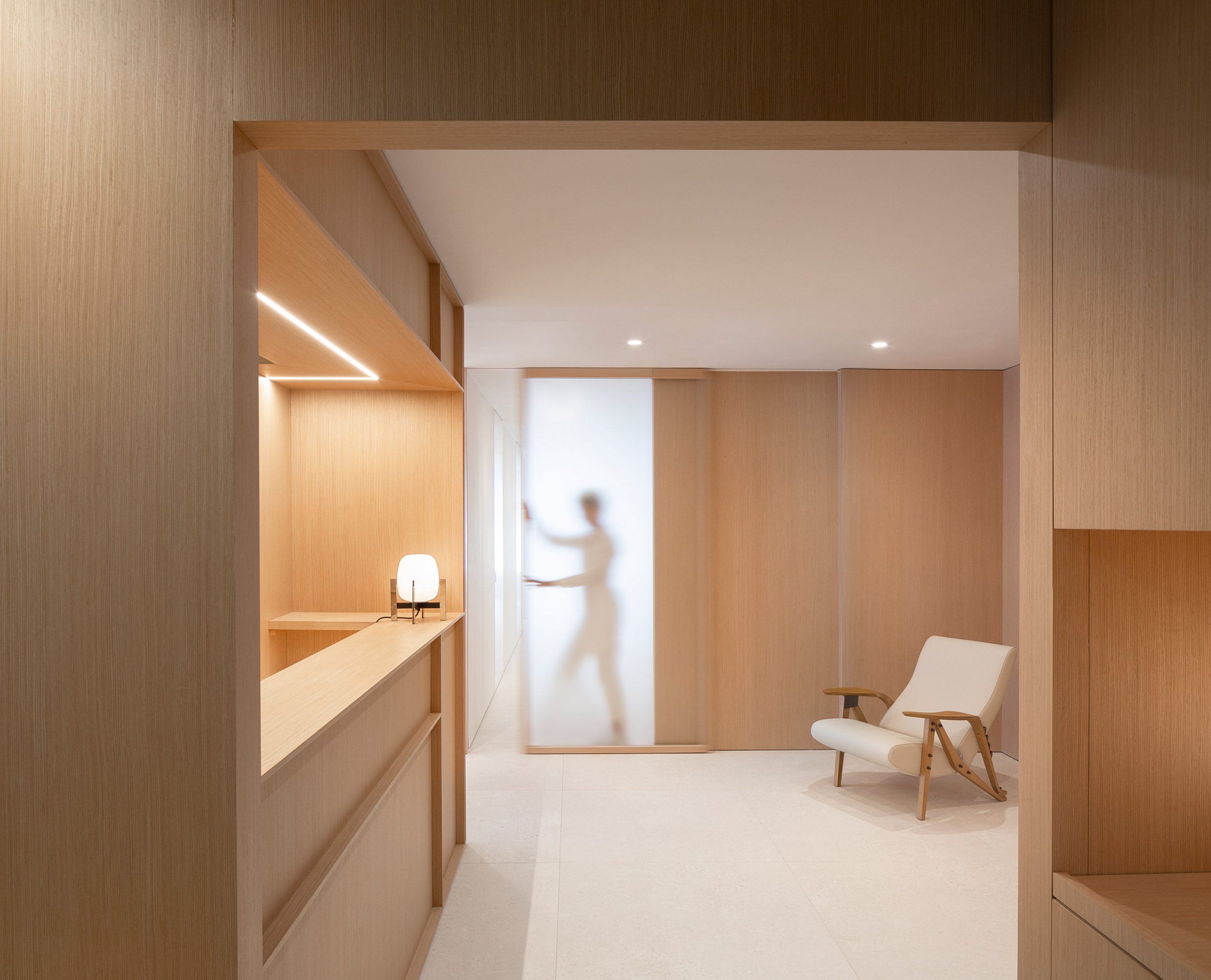 Integrated into the clinic's rear corridor is an "atypical waiting area placed facing the treatment rooms, in which a large bench runs longitudinally to the interior facade," they add. Each of the seating areas is framed with a simple structure of sliding panels and translucent screens which gently soften the incoming daylight. The laboratory, sterilization, and consultation room as well as the storage cabinet and bathrooms, all line around the perimeter of the clinic, contrasting the warm aesthetic of the space with their all-white equipment. Details in sulphurized brass designed by Francesc Rifé studio, applied on shelves and on door handles, along with minimalist glowing lanterns complement the interior while enriching the overall simplicity of the project.