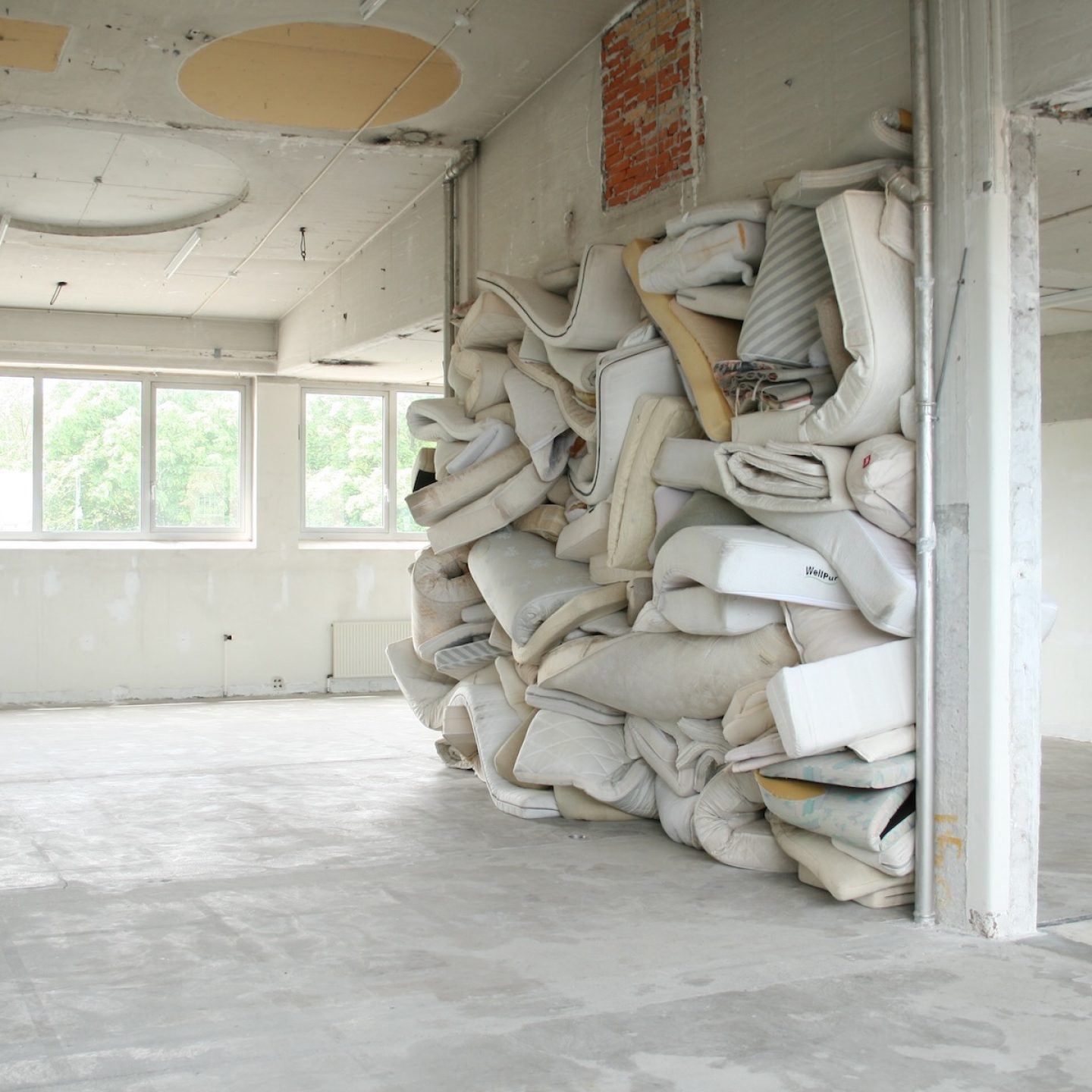 Charlotte Thrane's Unique Sculptural Works Feature Contrasting Textures And Colors
Danish artist Charlotte Thrane creates sculptural installations that use everyday items such as clothing, household textiles, and mattresses, to create visual references to human relationships and intimacy.
Working with themes of the body and tactile experience, Thrane strives to create large-scale works that elicit a feeling of closeness. Her process involves selecting materials and using physical activities such as folding, stacking, bending, squeezing, stretching, dipping, and tying. "The works therefore function as a form of registration of these bodily actions, as well as the physicality, temporality, and changeability that are basic conditions of our existence," she explains. "There is necessity and a certain enjoyment in protesting against notions of good taste, or against the order of things. To sabotage smooth edges and right angles and make them crooked, using homemade or natural processes that relate back to the body and personal experience." Her works demonstrate how her creative process is affected by her everyday surroundings; whereby the different textures, surfaces, and color palettes intersect to form a cohesive and interesting visual result.