An Installation Featuring 7,000 Fried Eggs By Christopher Chiappa
American artist Christopher Chiappa created a hyperreal installation made of 7,000 fried eggs for his solo exhibition 'Livestrong' at Kate Werble Gallery in New York City. Over the course of five years, Chiappa casted, poured and sanded the small sculptures, which are now put on the walls and floors of the gallery space, in his own studio.
In a statement from the gallery, it says: "The humble contours of each egg are enveloped by the cumulative and unnerving energy of the group. The group mentality here is, as in many large gatherings, difficult to define. Is it a friendly crowd, a humorous displacement of the everyday? Or, is it an infestation – an angry mob, mold, or cancer, metastasizing?" The exhibition will run until January 9, 2016. Living and working in Long Island City, Chiappa specializes in sculpture as well as painting.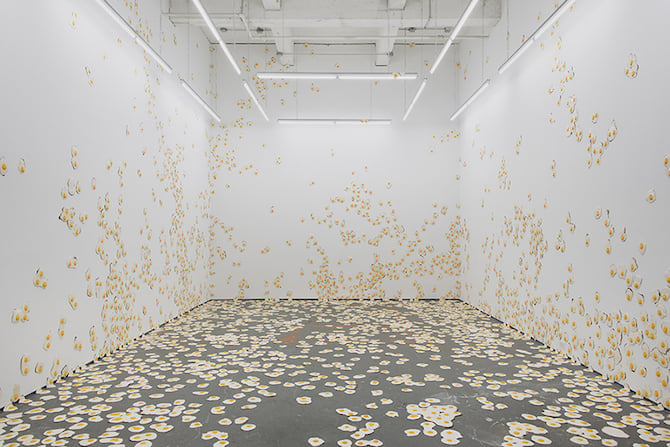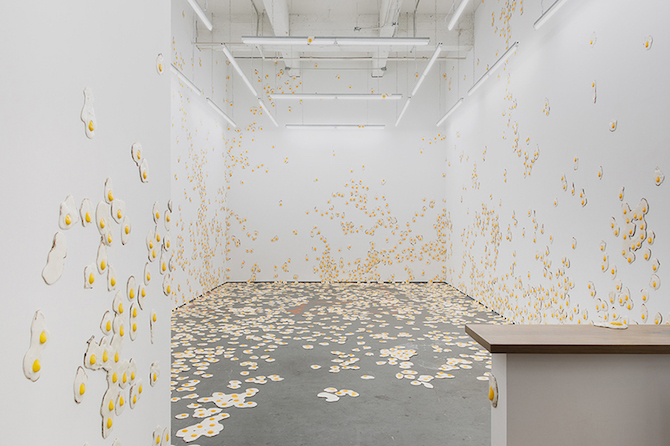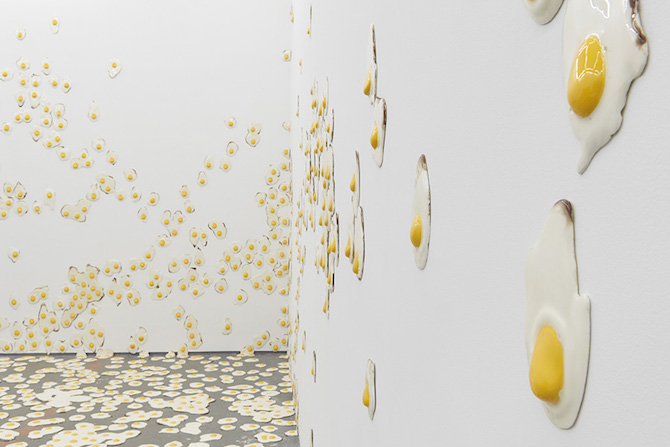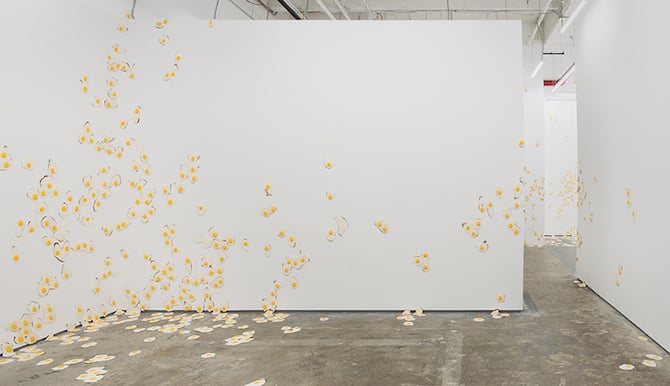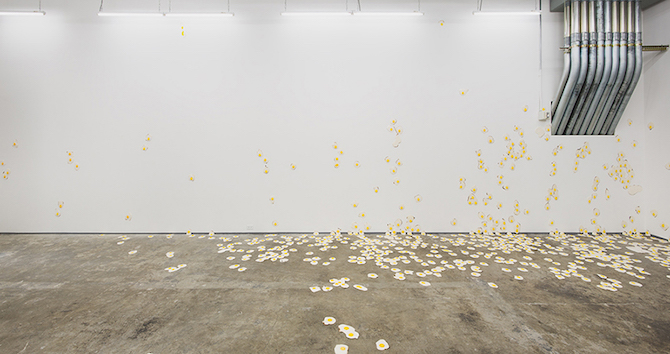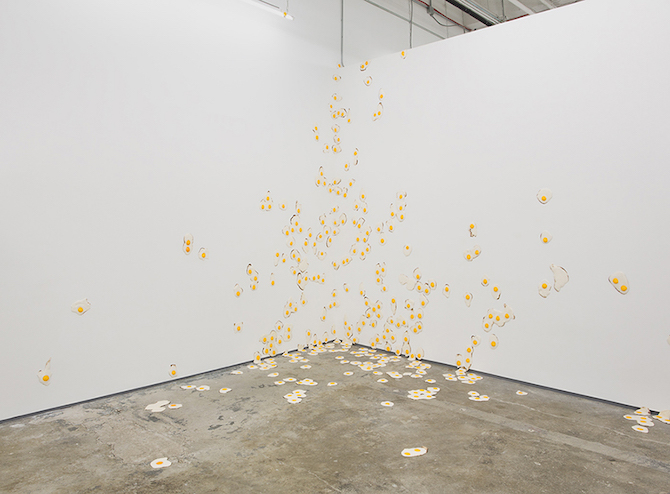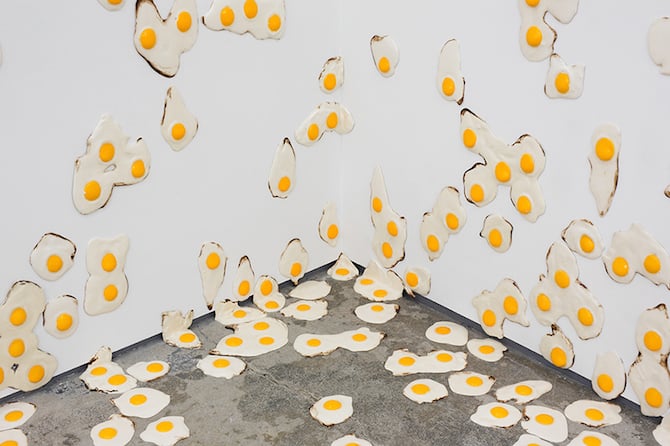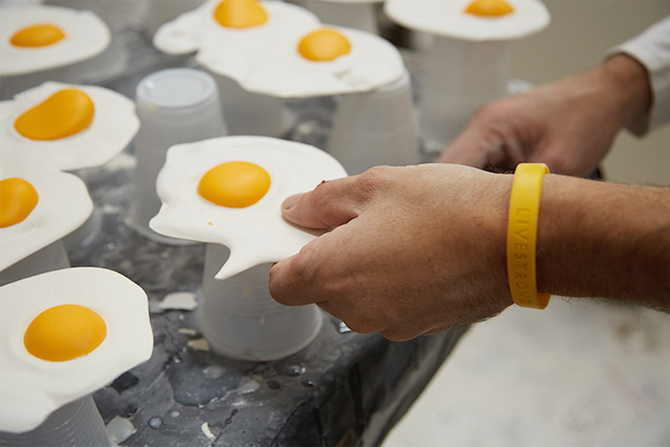 All images © Courtesy of Kate Werble Gallery