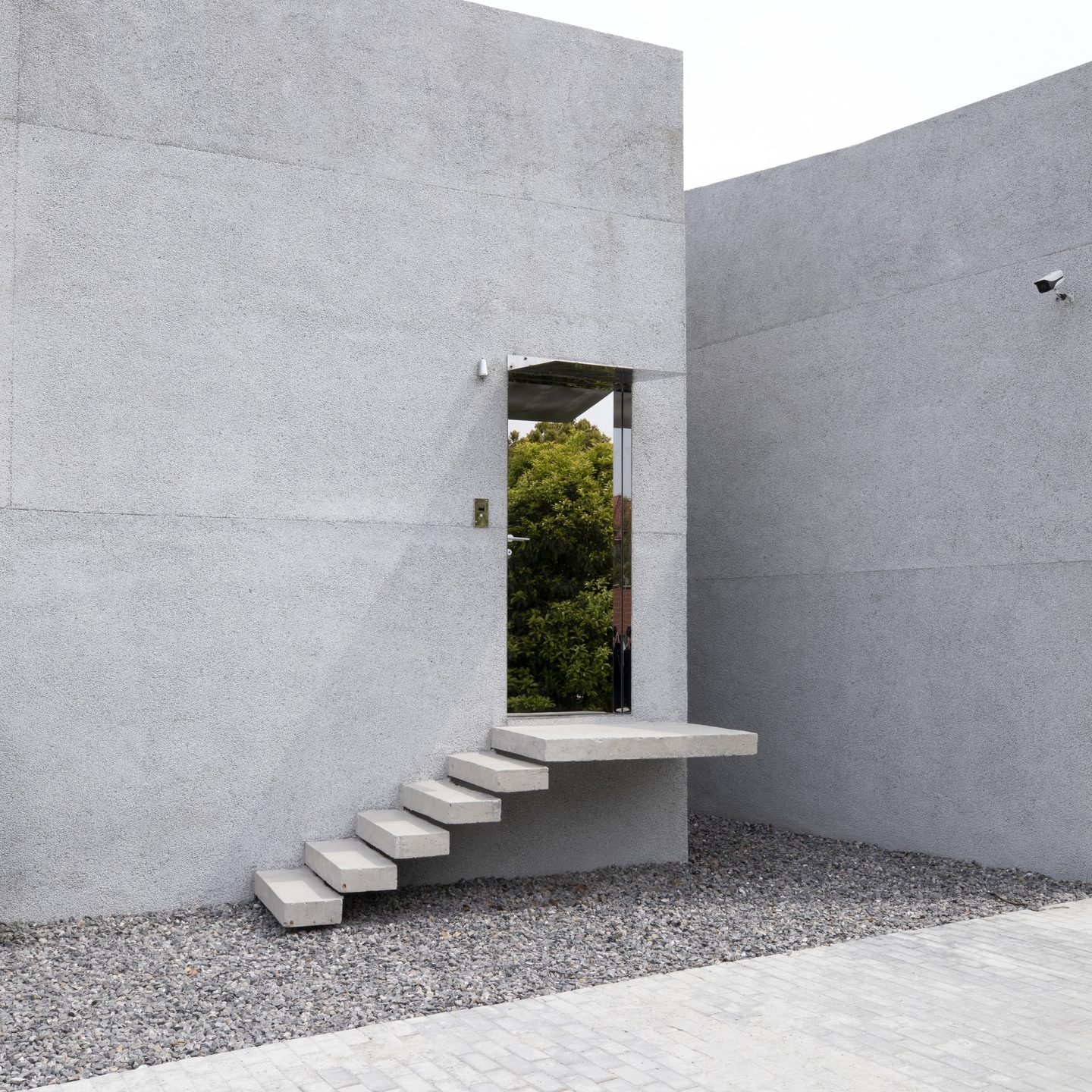 R Society Lets You Experience Floral Art In A Striking And Calming Environment
Chinese architecture firm 0321studio has created a display, training, and retail space for independent floral expressionist studio R Society in Yixing, China. Minimal in design, the location highlights the harmony between the vibrant floral art and the more neutral steel and stone surfaces.
The firm was tasked with creating a space that could integrate the wide range of activities of the floral art studio while still maintaining subtlety and balance between the design elements. "The project is based on two connected asymmetrical spaces. A whole unity is built by using a multi-functional long block and different materials," explains the firm. At its center sits a long stainless steel counter, an operation table for all activities—training, teaching, display, and retail. Storage is provided by mirror drawers that reflect and distort the environment while remaining discreet to the eye. "The design integrates the cluttered cascades of the original building, so that the space can obtain the change in the ascending direction in addition to the horizontal extension, and concurrently affect the change of the elongated console with the height difference," adds the firm.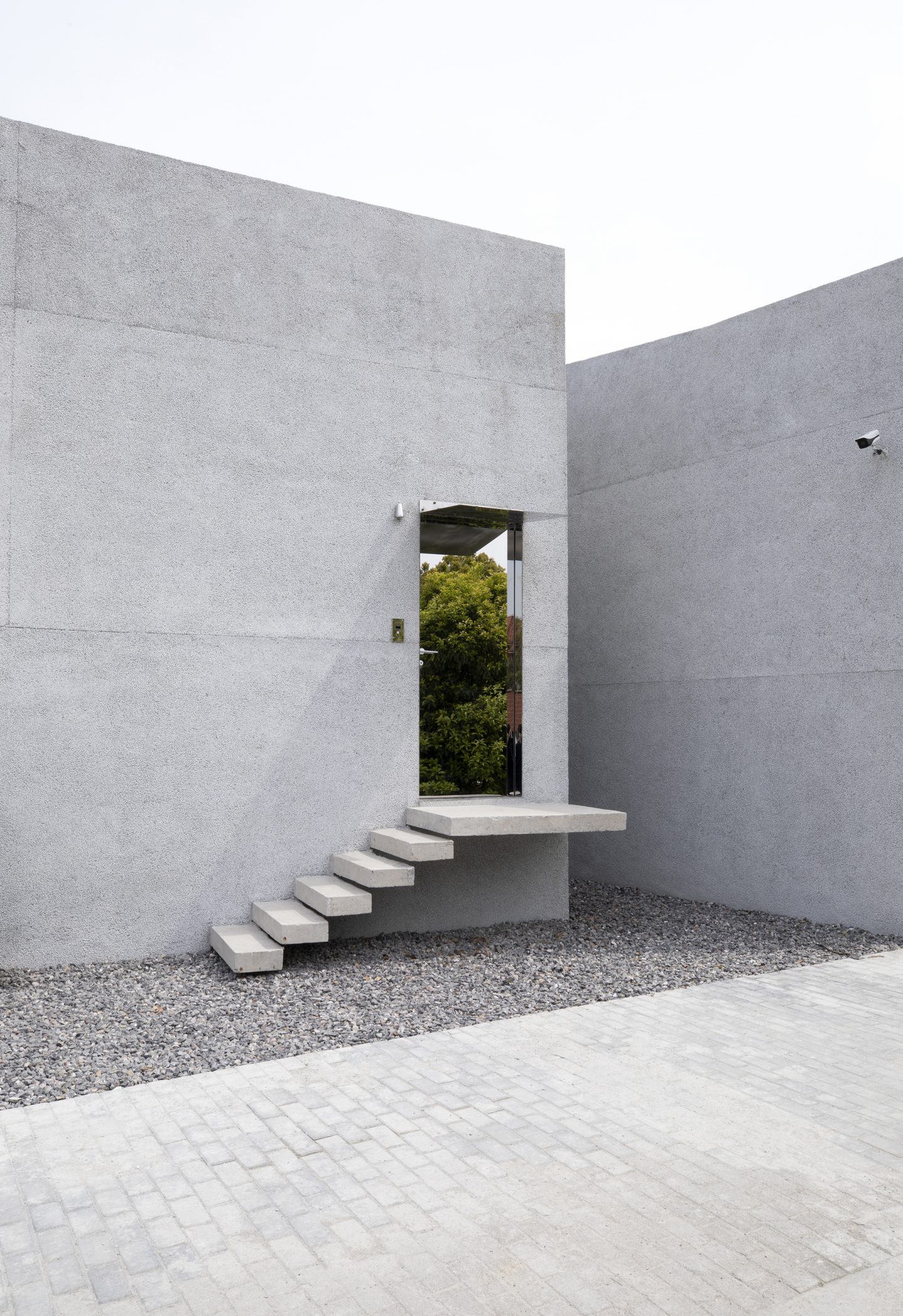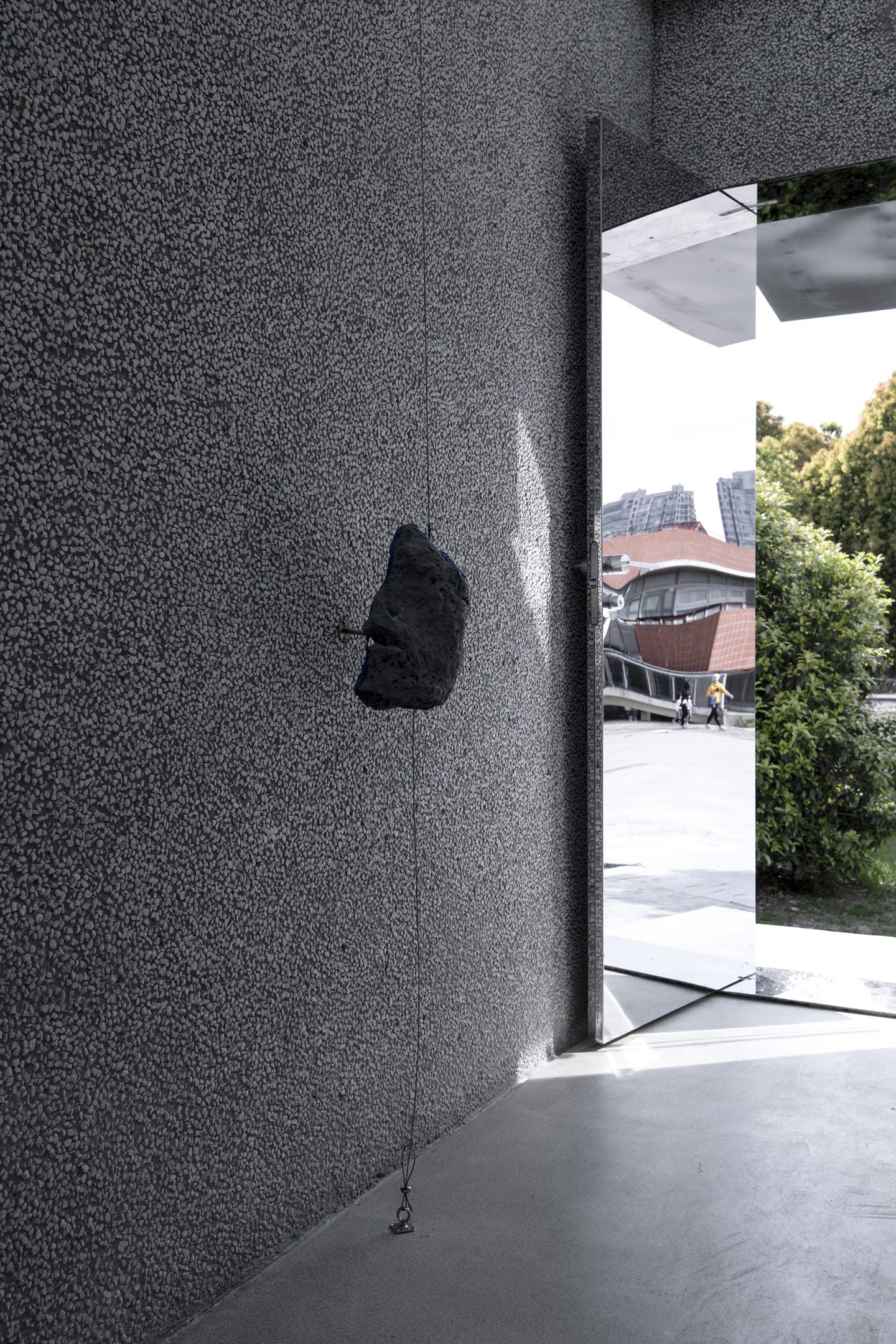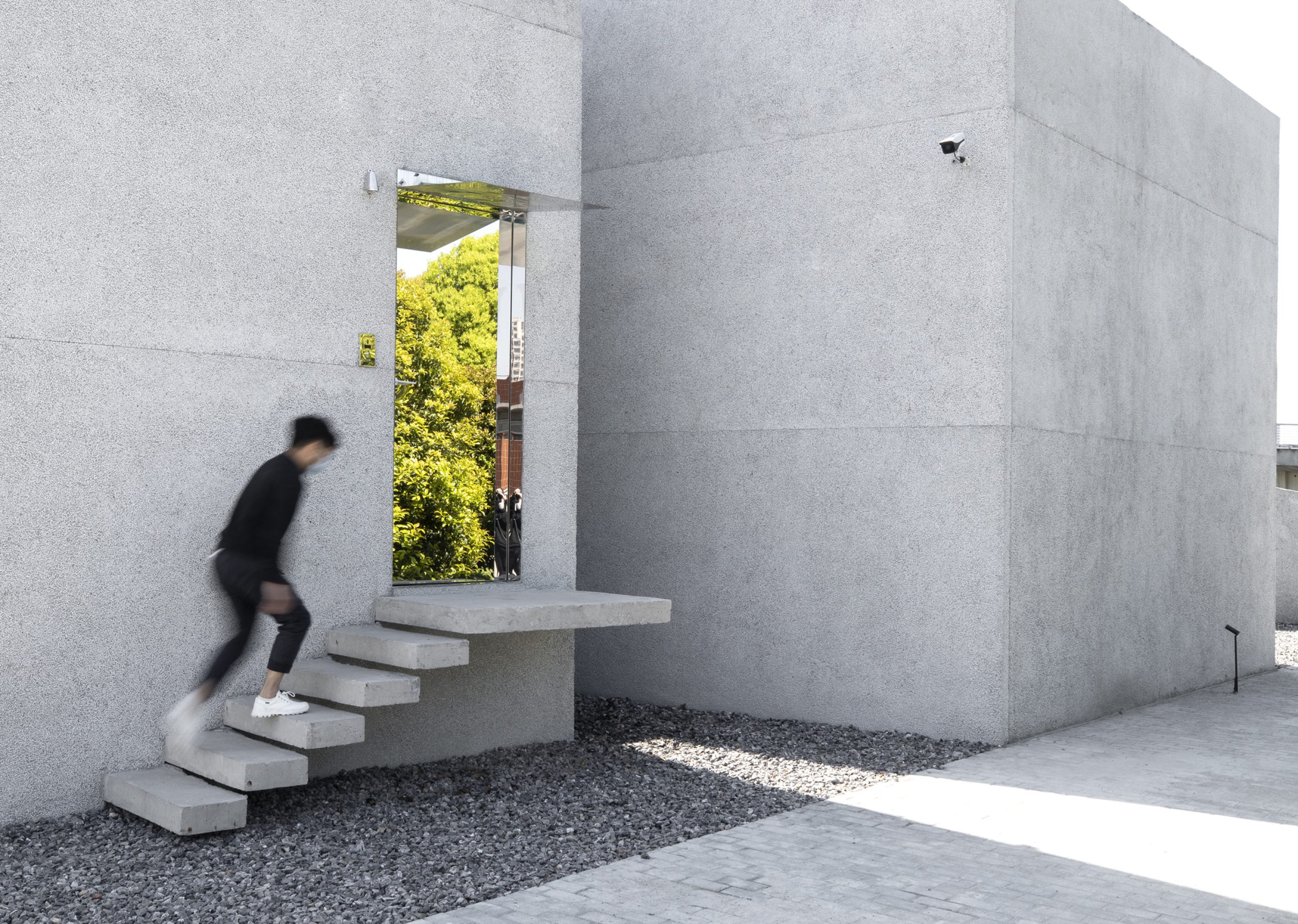 The minimal design language is also meant to enhance the expression of the flowers. "The simple and sturdy linear arrangement of the ceilings and the zonal lighting in slices provide uniform and precise lighting conditions for the brightness and good color rendering of flowers and vegetation," the studio says. Appearing like a concrete block from the outside, the space is accessed by a narrow entrance with a reflecting door, intended to create an intimate interaction between the floral indoors and the small forest opposite of the building.