Entitled 'Fog Dog', the latest exhibition of Spanish artist Daniel Steegman Mangrané at Esther Schipper gallery, Berlin, includes intriguing architectural interventions, a haunting sound installation, and a thought-provoking new film.
For his second show at the gallery, the Barcelona-born artist has transformed the exhibition space into a series of connecting rooms through angled dividing walls. A large triangular opening in the ceiling and a funnel-shaped construction narrowing toward an aperture control the entering light, creating a stunning installation that affects the viewer's experience of the room. "The works evoke a long tradition of encounters with natural light, drawing attention to the subjectivity of perception and its metaphorical associations," a statement from Esther Schipper reads. The visual experience is amplified by the introduction of loudspeakers buried under the gravel covering the floor, which emulate the sound of human and animal steps moving closer and further away again at irregular intervals; intentionally resulting in a theatrical effect. "For the visitors these disembodied sounds may take on a ghostly quality—suggesting the presence of others, no longer or not yet visible," the statement continues.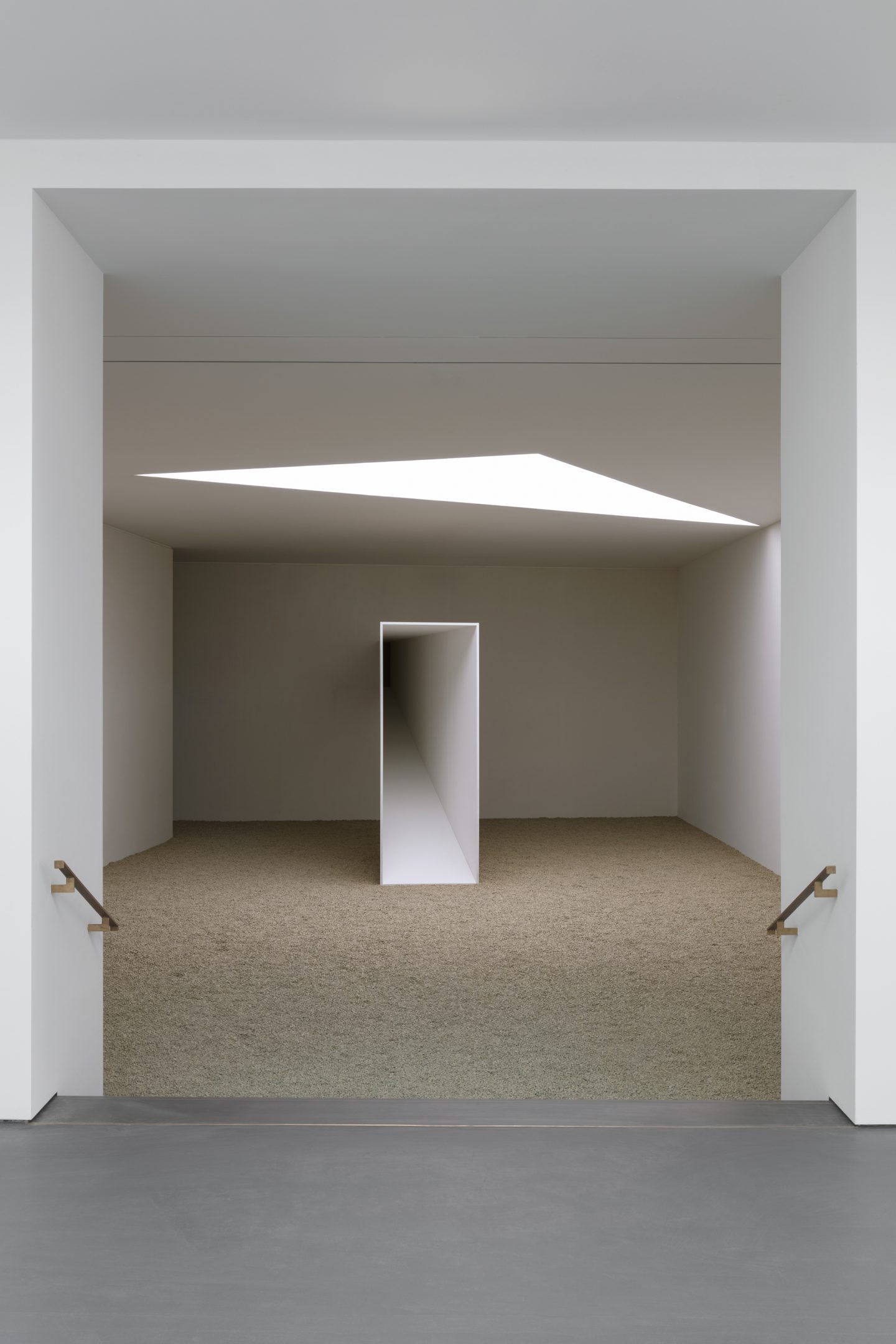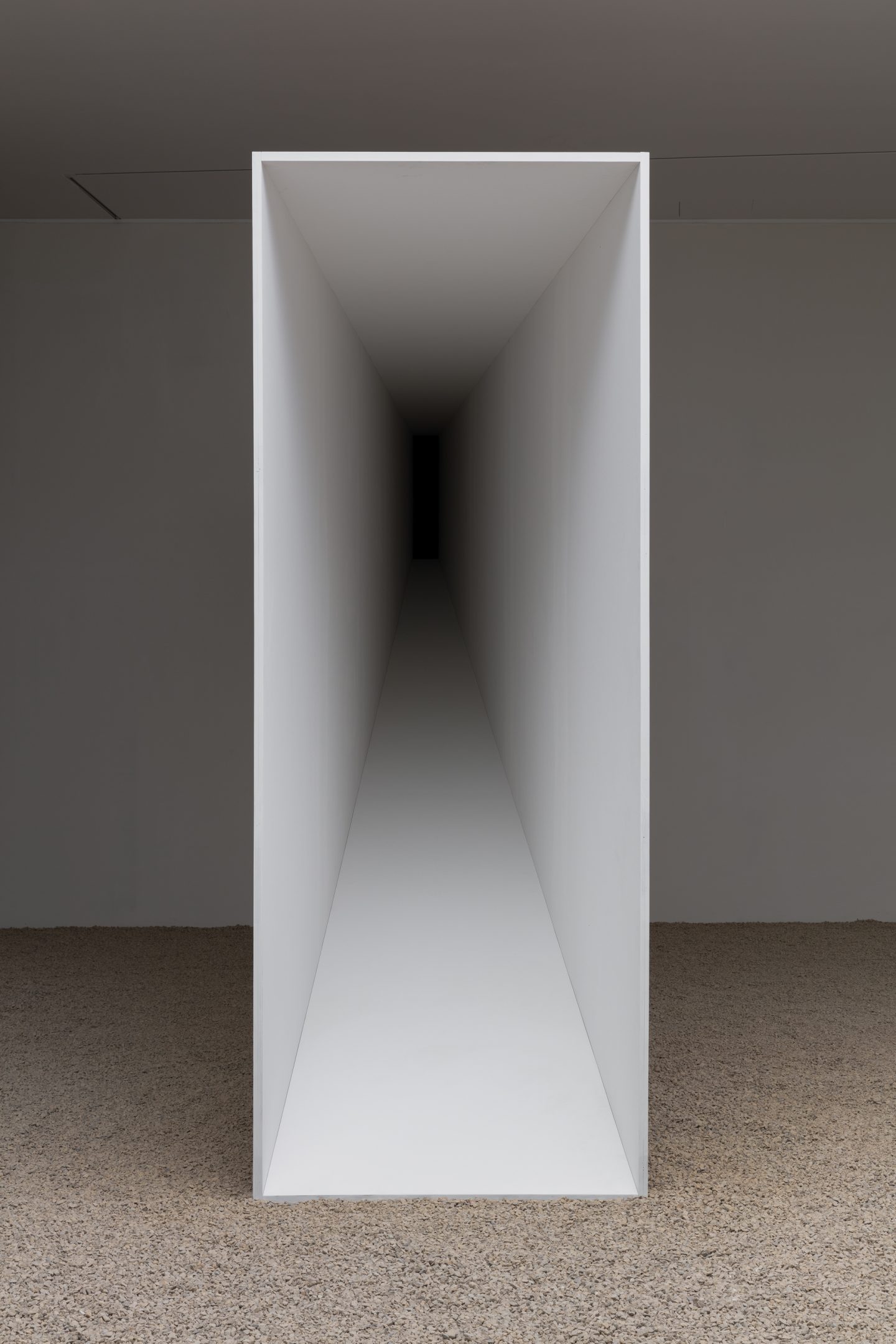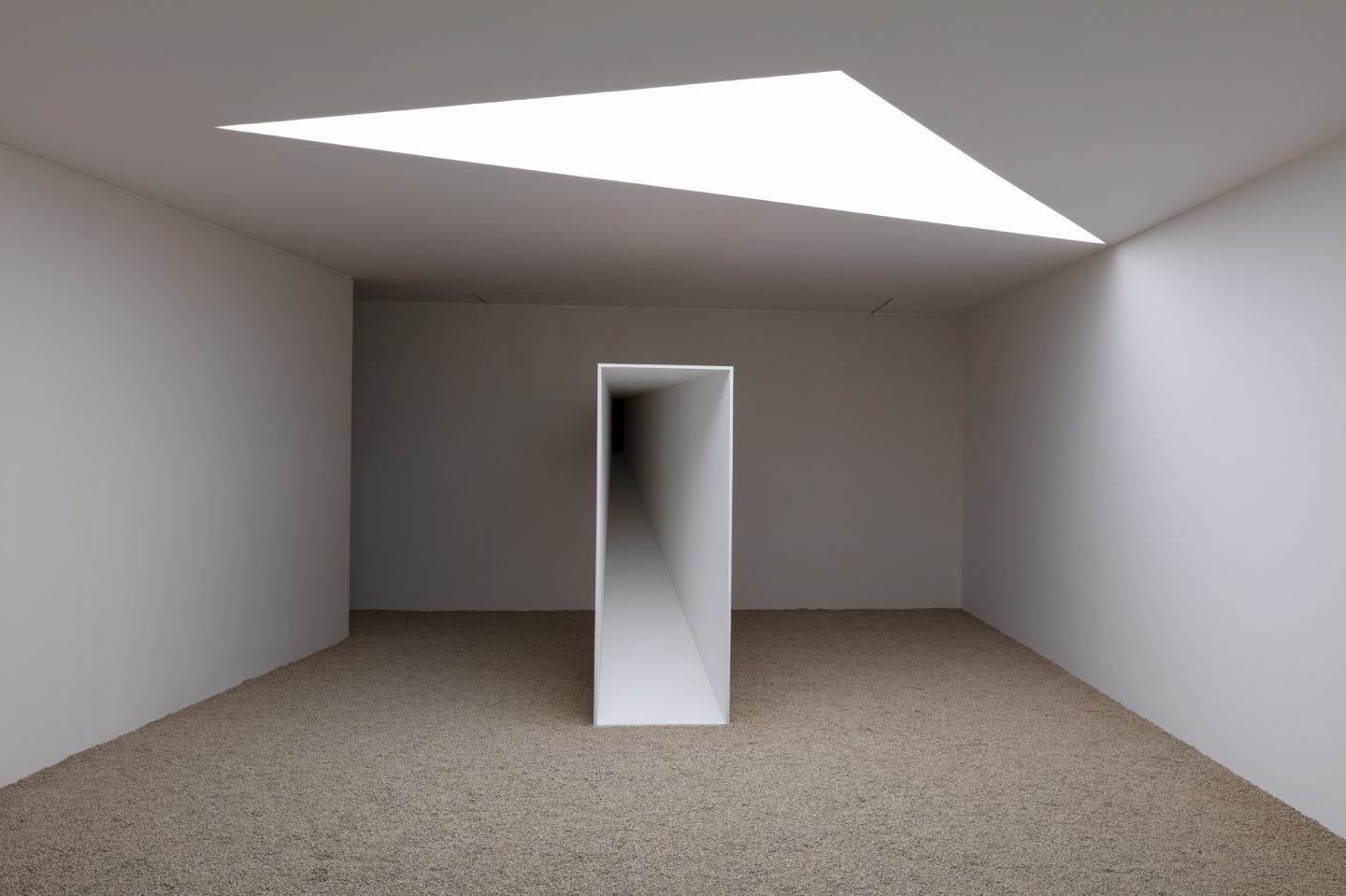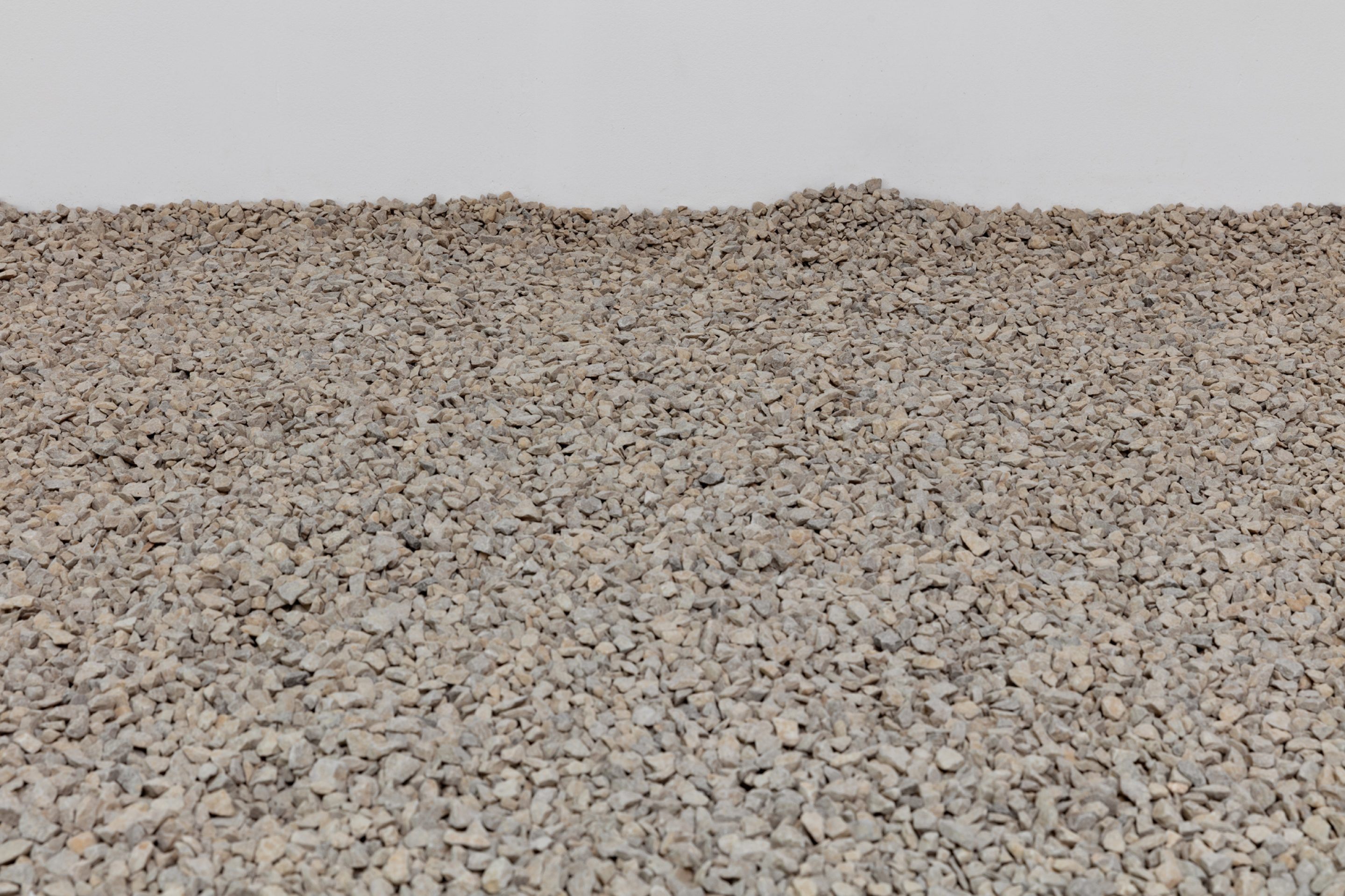 In an adjacent room, Steegmann Mangrané's new film, 'Fog Dog', is screened. Merging fiction and contemplation, the video is the artist's first foray into cinematic storytelling. Documenting the daily life of the students and stray dogs at the Institute of Fine Arts of Dhaka, Bangladesh, the film explores the entanglements of past and future in today's realities, shedding light on the lasting consequences of colonialism and the dramatic effects of climate change. "Both the film 'Fog Dog' and the exhibition seek to address how human perception makes sense of the world, questioning a traditional model of Western dichotomy between subject and object, and proposing a more nuanced, less hierarchical, and richer paradigm," the statement concludes.