You know you are in for a unique experience once you step into 'Combine' at Hauser & Wirth in Chelsea, New York City. With its vibrant, expressive textures and blob-like compositions, the exhibition is an exciting immersion into the life and journey of Japanese artist Takesada Matsutani. IGNANT talked to the Paris-based visionary to discuss the intentions behind the show and the unmistakable style and enduring appeal of his work.
With a career spanning over five decades with artworks exhibited in public institutions and major museums across Asia and Europe, Matsutani stands as one of the most exciting artists to come out of Japan, gracing the public with his avant-garde aesthetics and meditative works. Organized with art dealer Olivier Renaud-Clément, 'Combine' marks the artist's much-awaited return to the Big Apple, showcasing his outstanding works across the column-free, 18-foot-high fifth floor of the gallery's 22nd street location. The show documents the evolution of Matsutani's methodical practice, exposing the spectrum of influences and emotions addressed in his art, comprising new large-scale artworks and a selection of his earlier pieces.
'Combine' documents the evolution of Matsutani's methodical practice and influences
"I've thought of myself as an artist since the time I was 16 years old," the Osaka-born artist tells IGNANT. "I attended the art gymnasium in Osaka, and soon after, I was invited to study with the artist Shosaku Arao." Matsutani's work is defined by a calculated balance that playfully calls into question form and function and by his experimentation with unexpected materials and techniques in the quest for original visual effects. From colorful three-dimensional bulbous paintings to black and white paper works and installations, his unconventional mixed-media artworks emerge naturally from the interaction of his chosen materials—vinyl glue, acrylic, and graphite—becoming, in the process, a stimulant for the eye and mind.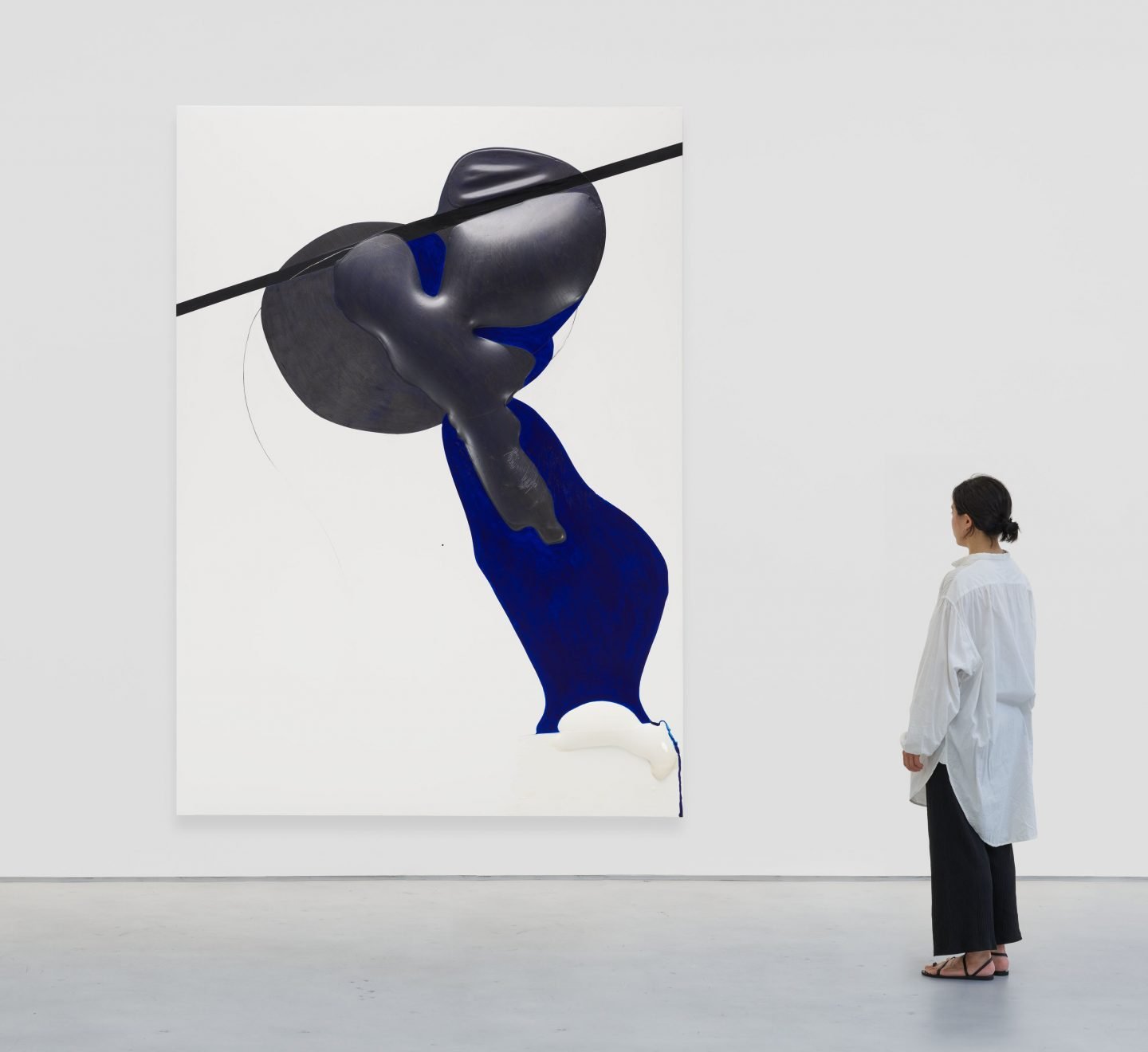 Matsutani's experimental approach goes back a long way. The artist was one of the youngest members of one of the most dynamic and radical avant-garde movements of the post-war period, the Gutai Association. Founded in 1954 by the nearly-50-year-old visionary Jiro Yoshihara and seventeen young artists from the Osaka region, the collective was born against the conservative climate and Japanese isolation following World War II. It rejected the traditional representative art approaches of the time, favoring a liberal-minded Japan, interactive environments, and a new wave of experimental art that would evade conventional categorizations. Its manifesto called for artists to not replicate what others had done before, stressing the importance of artistic creativity and originality. It wills the invention of new notions of what art is, with attention to innovative materials and techniques.
"My encounter with the Gutai Group was a pivotal moment in my formation"
"My encounter with the Gutai Group was a pivotal moment in my formation," explains Matsutani. "I was first introduced to the movement in the early 60s when I met Sadamasa Motonaga, a Gutai member, completely by chance," he continues. "It was a huge challenge for me, the collective was demanding, and Yoshihara was very strict." Moved by purpose and curiosity, Matsutani started exploring the physical and expressive character of his chosen material, vinyl glue, in 1961, when it first became available in Japan. By pouring the adhesive to a canvas, letting it partially dry to form a skin, and then inflating it with air blown through a straw, fans, or hairdryers, he allowed the liquid glue to produce its own peculiar forms directly on the surface of the canvas. By breathing new life into the material—a principle central to Gutai—he transformed a commonplace substance into something organic, between painting and sculpture, impressing the group and achieving full membership by 1963.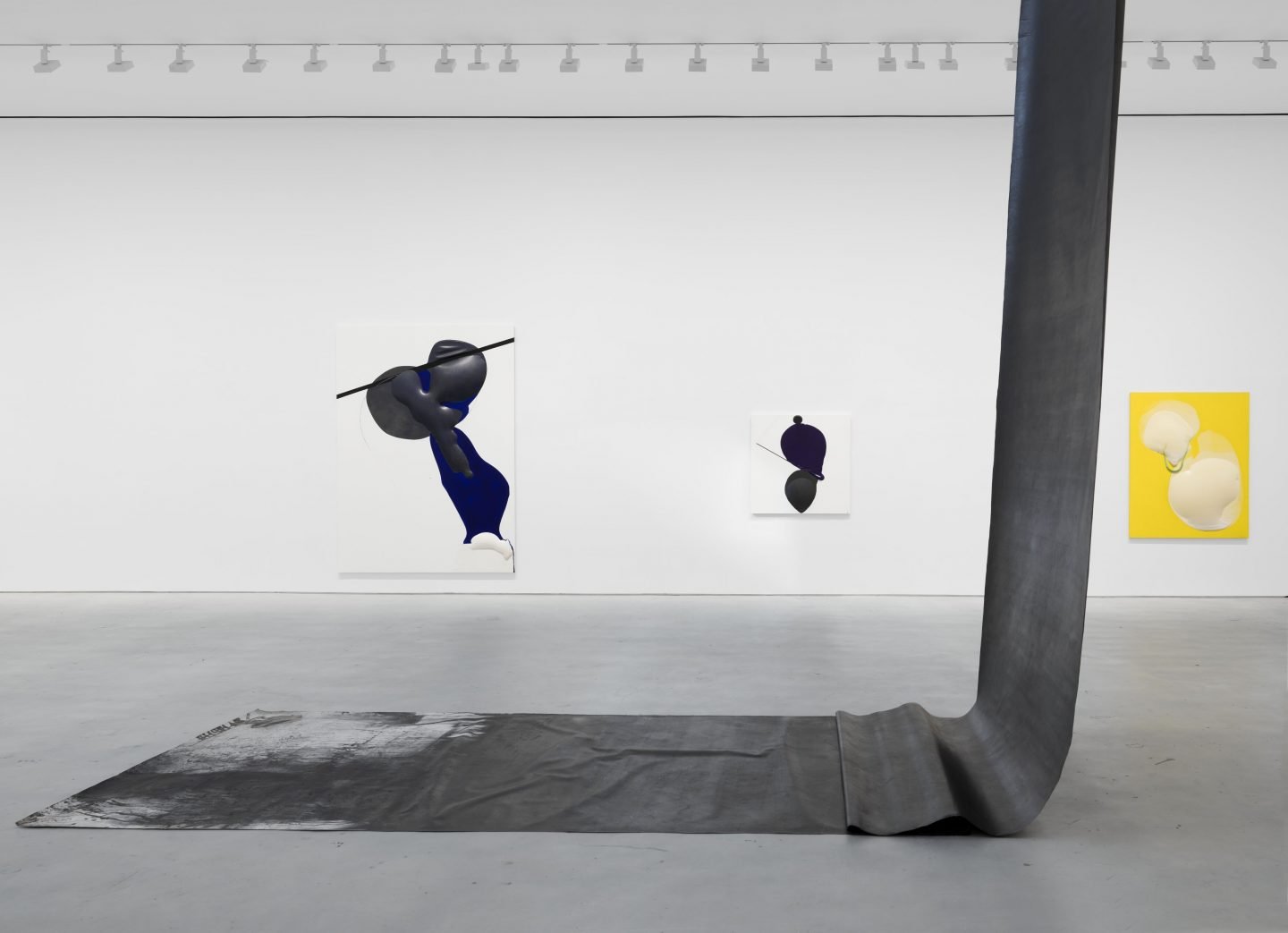 Alongside vinyl glue, graphite became a notable body of Matsutani's work
Three years later, his now-signature vinyl work was awarded first prize at the Franco-Japanese Mainichi Art competition, which sent him off to Paris on a six-month scholarship sponsored by the French government. "There I connected with Stanley William Hayter and began practicing engraving and silkscreening at his renowned printmaking studio Atelier 17," he explains. Lacking room to continue experimenting with vinyl glue, in the 1970s, Matsutani simplified his practice, turning to graphite pencil and paper and exploring the many surfaces that could emerge from accumulating repetitive and successive individual strokes—a highly physical as much as artistic ritualized labor. Soon, graphite became a notable body of his work, with Matsutani creating vast expanses of graphite on mural-size sheets of paper. In 'Combine', Matsutani has conveyed the essential character of the medium in a central work titled 'Stream-Ashiya-92', in which a monumental sheet of paper has been rendered entirely black. "I filled the piece with pencil, a few centimeters a day. It took over a month to complete," he says about the artwork.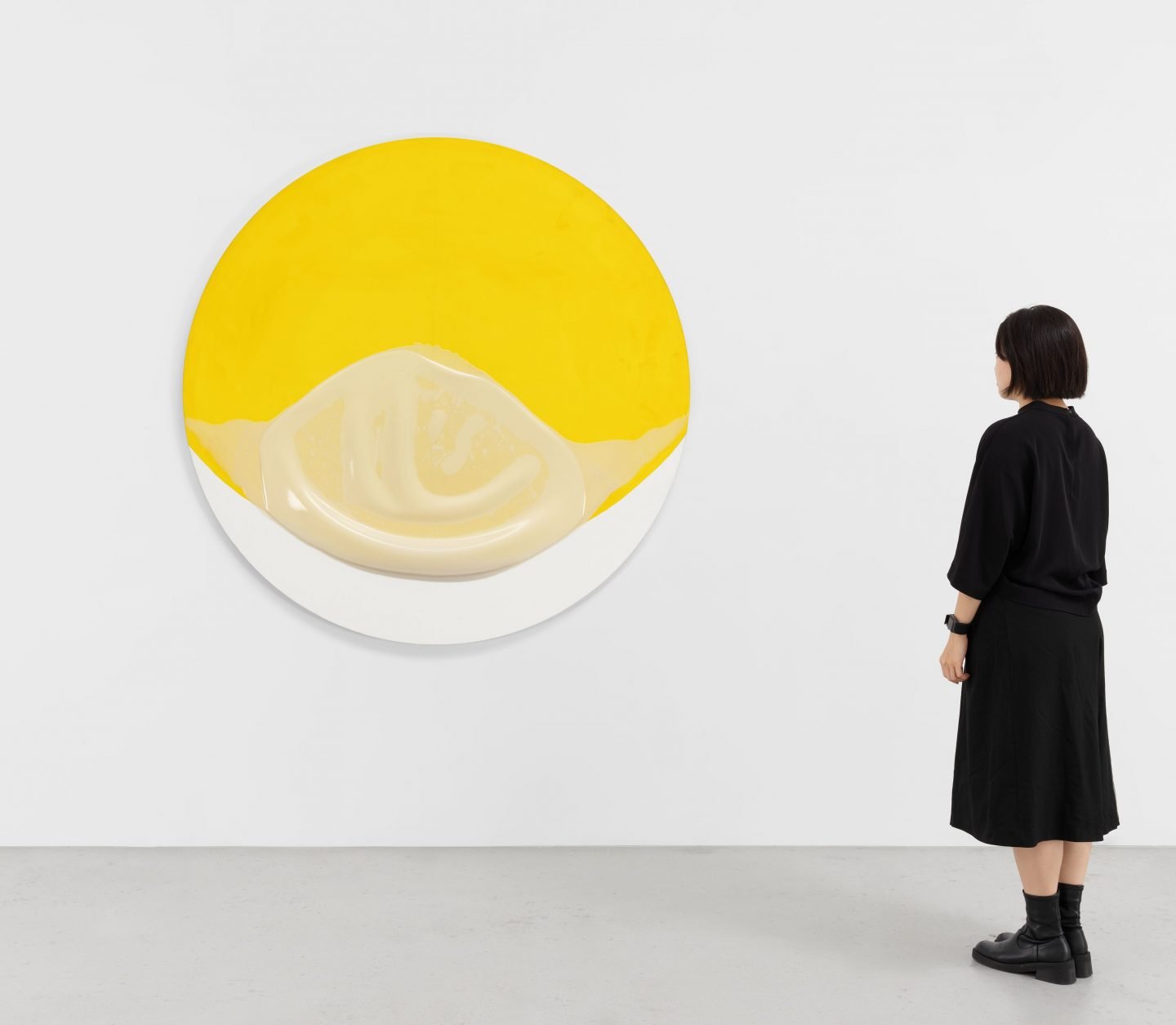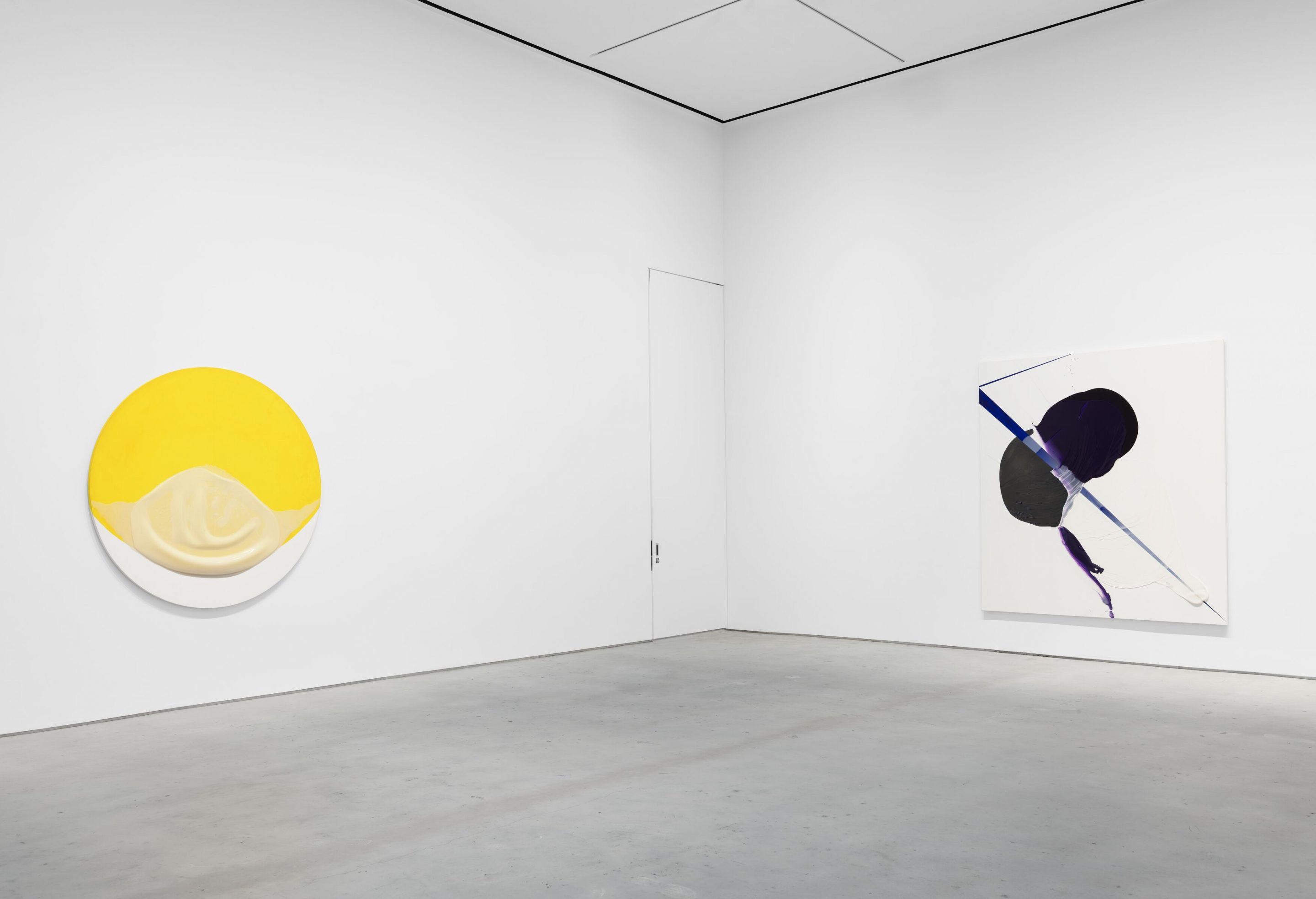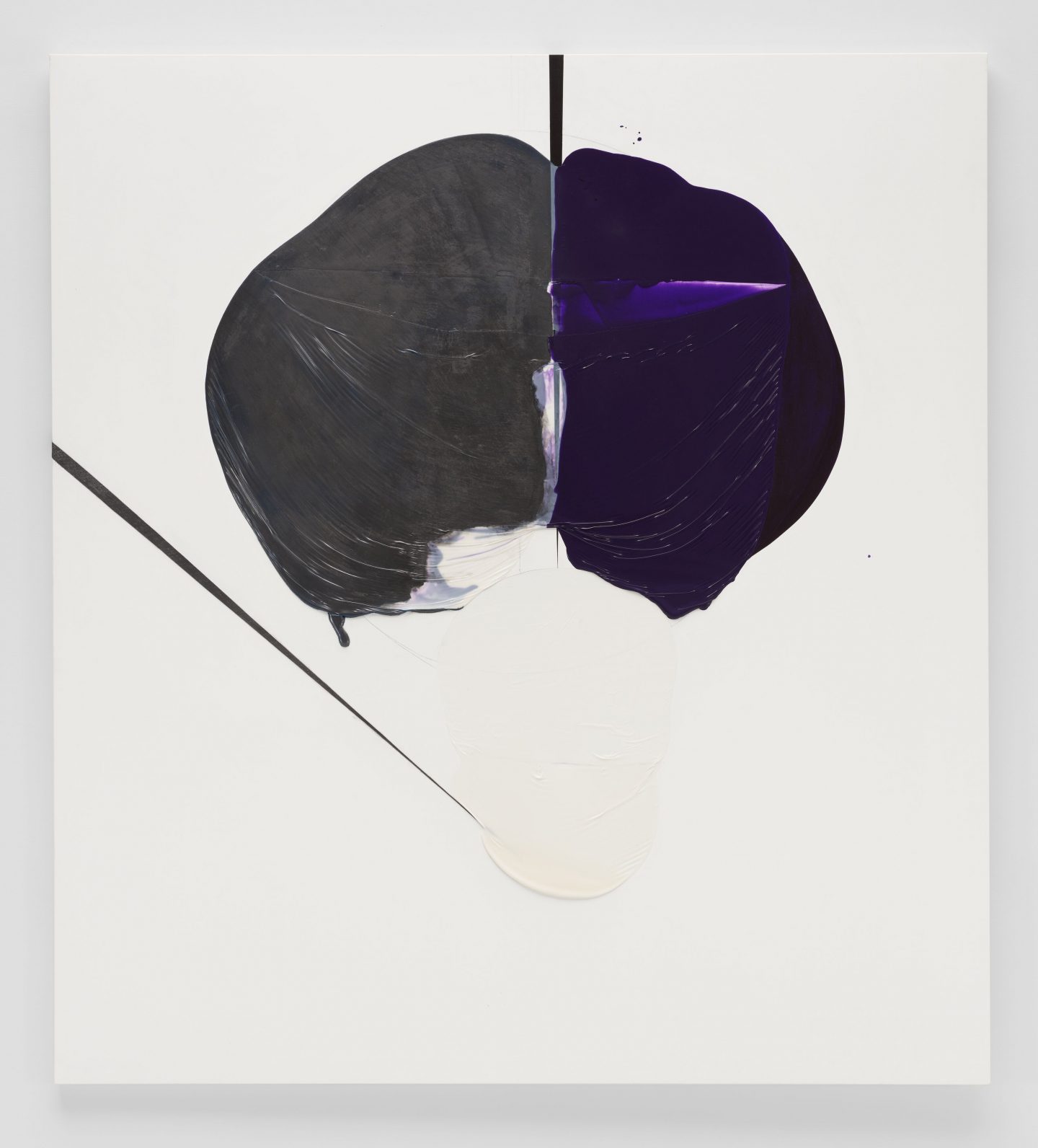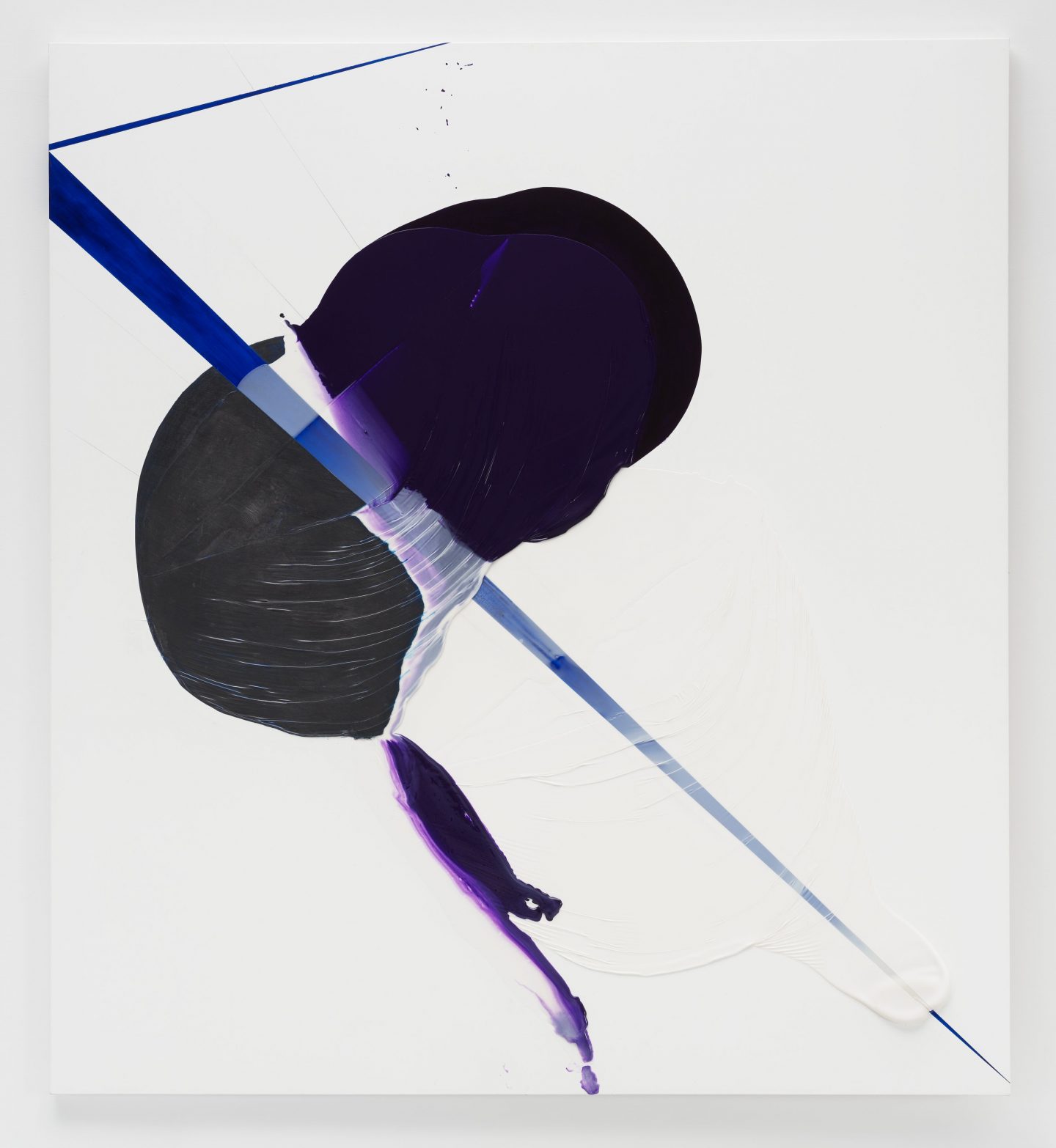 In dialogue with the more blob-like and vibrant vinyl adhesive works, the installation emphasizes Matsutani's ability to create environments that vary from one another and yet holistically and visually embody his concerns and focus. "This show gave me the opportunity to push on to new thoughts and action, without leaving behind the materials that are still relevant to me," he shares. "When Hauser & Wirth proposed the exhibition in their new space, and I understood the size of it, I thought this was a chance to do some large pieces. The scale of spaces in Japan or France and the USA are different—what is large for me may not be for an American. This space was big," he explains. The newly created and differently shaped canvases provide a getaway into Matsutani's ever-evolving oeuvre, highlighting how the artist is continuously developing and adjusting his voice and technique to this day, ranging from two to three meters in height. "With the title 'Combine,' there is references to the past and pushing myself into the new," he continues.
"This show gave me the opportunity to push on to new thoughts and action"
The artist has discovered new potentials to express his inner subjective dimensions throughout the years. Yet, he has remained faithful to his Gutai roots and the philosophy put forward by the avant-garde movement. "Materials are still very important to me. One thing that stayed with me is the insistence on finding an individual approach," he says. For Matsutani, the search for beauty remains the driving force propelling the material through time. "Gutai insisted on the expression of the artist's originality; it turned its back on formality, but never on beauty. I think the statement 'do something that has never been done before' should still apply to the new generations of artists," he declares.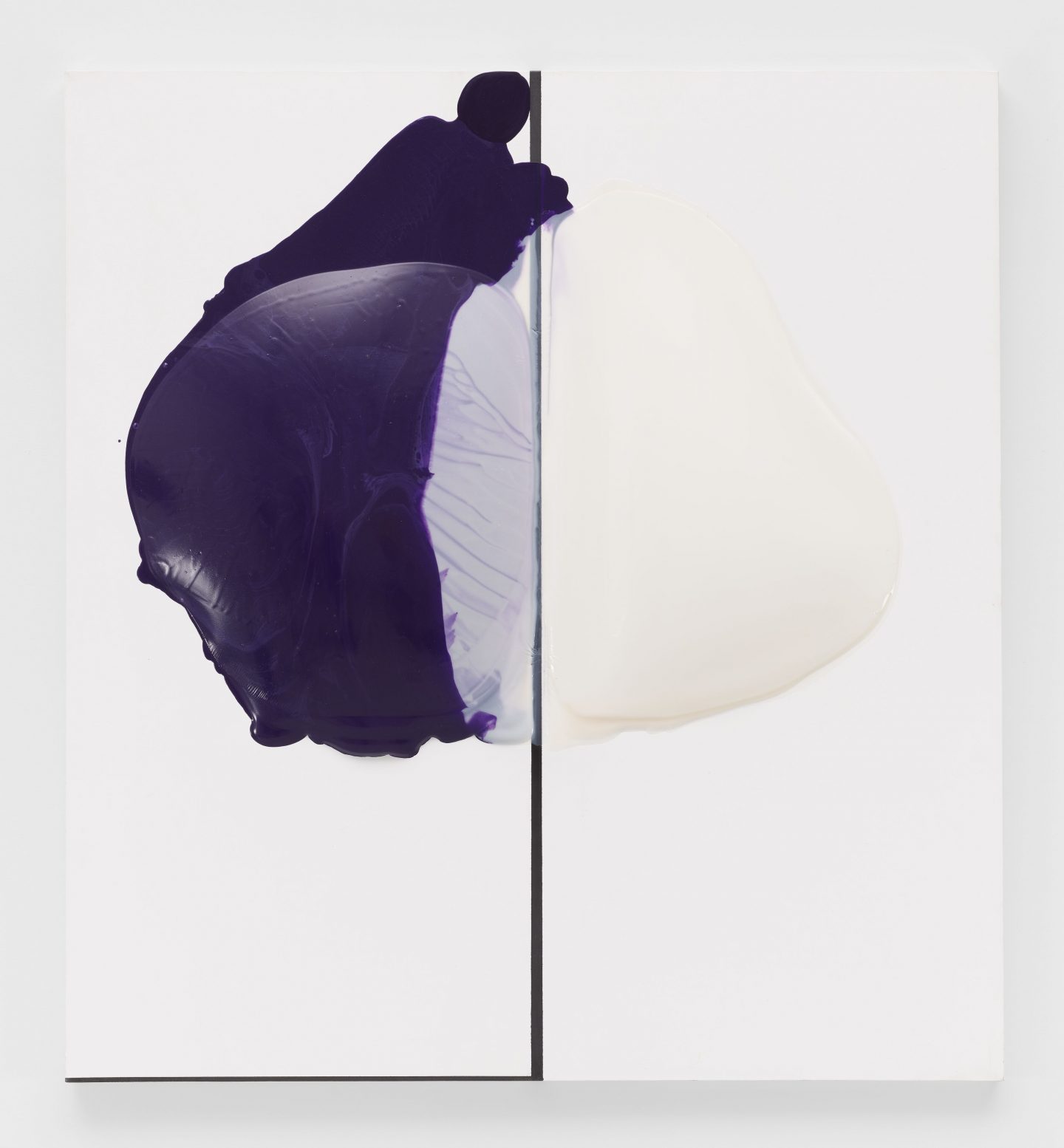 There is no single recipe for success for Matsutani, but there is one essential ingredient: integrity. From taking risks to sticking to your mission, "the best bet is to be honest with yourself," he tells us. Despite his illustrious career and many achievements, the artist remains humble, modest, and driven. "Sometimes, I still have to pinch myself," he confesses. "People want to see my work? A gallery wants to do a show? Is this really happening to me? It is amazing, and I'm just incredibly grateful." Five decades later, Matsutani also admits to still experiencing a feeling of euphoria when looking at a completed artwork. "I feel hesitant and happy at the same time," he shares. "I usually call my wife to come look at the piece. She'll let me know," he adds with a soft smile. "Some work needs to wait before the artist can say it's finished. It is a very interesting moment."
"Some work needs to wait before the artist can say it's finished"
Today, Matsutani is still happy to conceptualize and produce new work in his workshop in the 11th arrondissement of Paris and call the French capital his home. His dual cultural background continues to influence pretty much everything he creates. Yet, the artist has learned to navigate his artistry and identity, taking the best of both cultures and valuing their differences. "The only thing I really miss about Japan is the authentic taste of Japanese food," he admits at the end of our conversation. Asked about who he would like to dine with, he quickly responds: "with Taisetsu Suzuki, if he were alive today. Or Ichiro Suzuri. Actually, while we are at it, a dinner for all the souls of the Gutai Group."
'Combine' is on view at Hauser & Wirth, New York, 22nd Street, until April 2nd, 2022. For more information, click here.