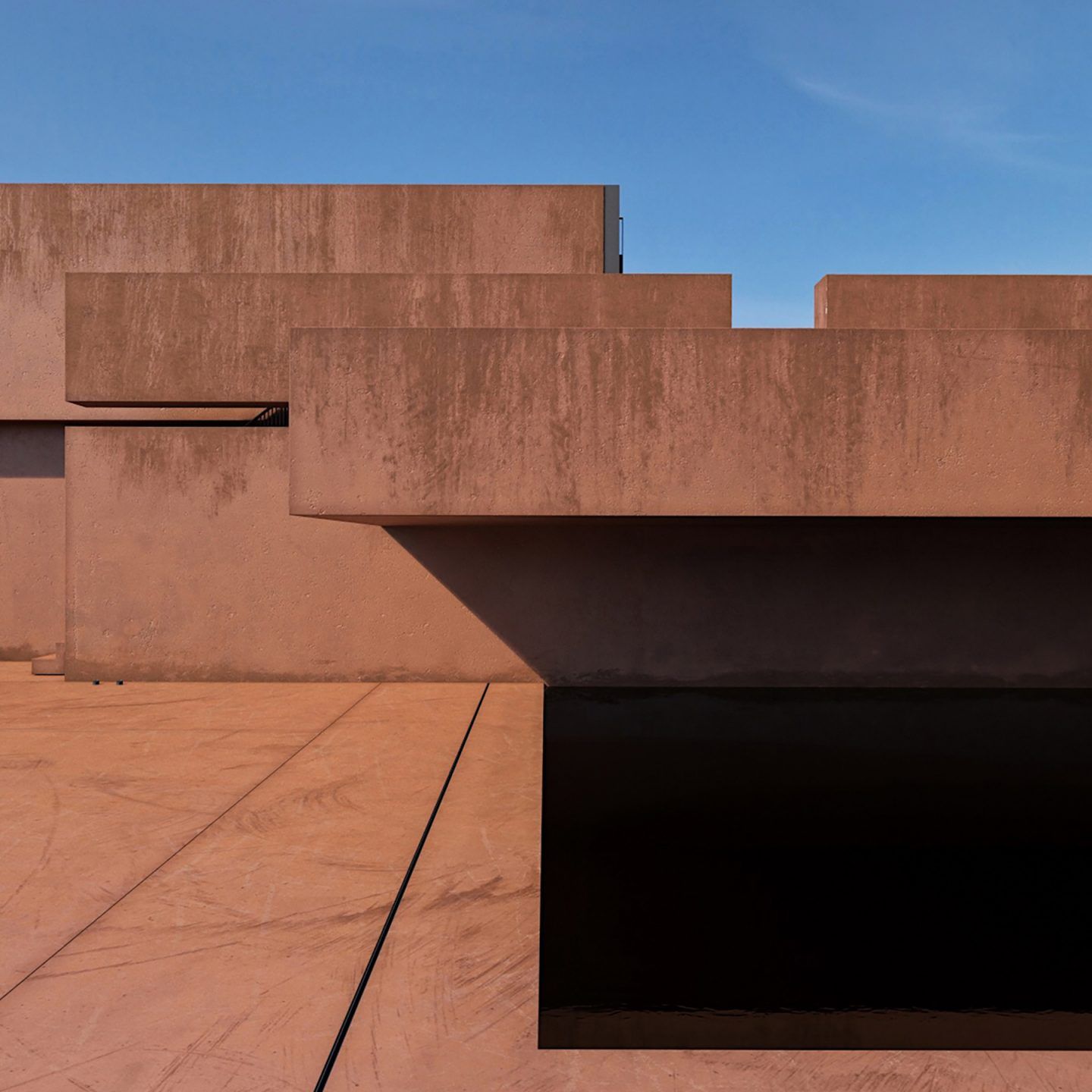 SPRW Architects's Striking Art Gallery Flatness Celebrates Creativity And Diversity
Kyiv-based firm SPRW Architects has designed 'Flatness'—a concept for a contemporary art gallery and cultural destination in Catalonia, Spain.
Inspired by the multicultural backdrop of Barcelona, the conceptual gallery is designed to celebrate freedom of expression, providing a versatile space for contemplation and imagination. Created by architect Vitaliy Vorobey and designer Aleksey Zvolianski, the team describes the location as intending to "develop the creative potential of modern art in all possible manifestations." The monumental building has an imposing presence, formed of an arrangement of cubic blocks that either sit atop or intersect one another. The facade, clad in a vibrant rust-colored material, emphasizes the structure's verdant surroundings. Inside, visitors will find the main gallery area and exhibition hall for events. Situated in generously sized surrounding grounds, the architects hope the space will encourage visitors to interact with the art as much as the architecture; outside, the exterior is designed for rest and recreation, featuring an area specifically for socializing and skateboarding and a wall that serves as an oversized canvas for artists and visitors to write, paint, or draw. The architects have imagined a cultural center that aims to serve as a welcoming space for all—where visitors are encouraged to celebrate both themselves and their creativity.