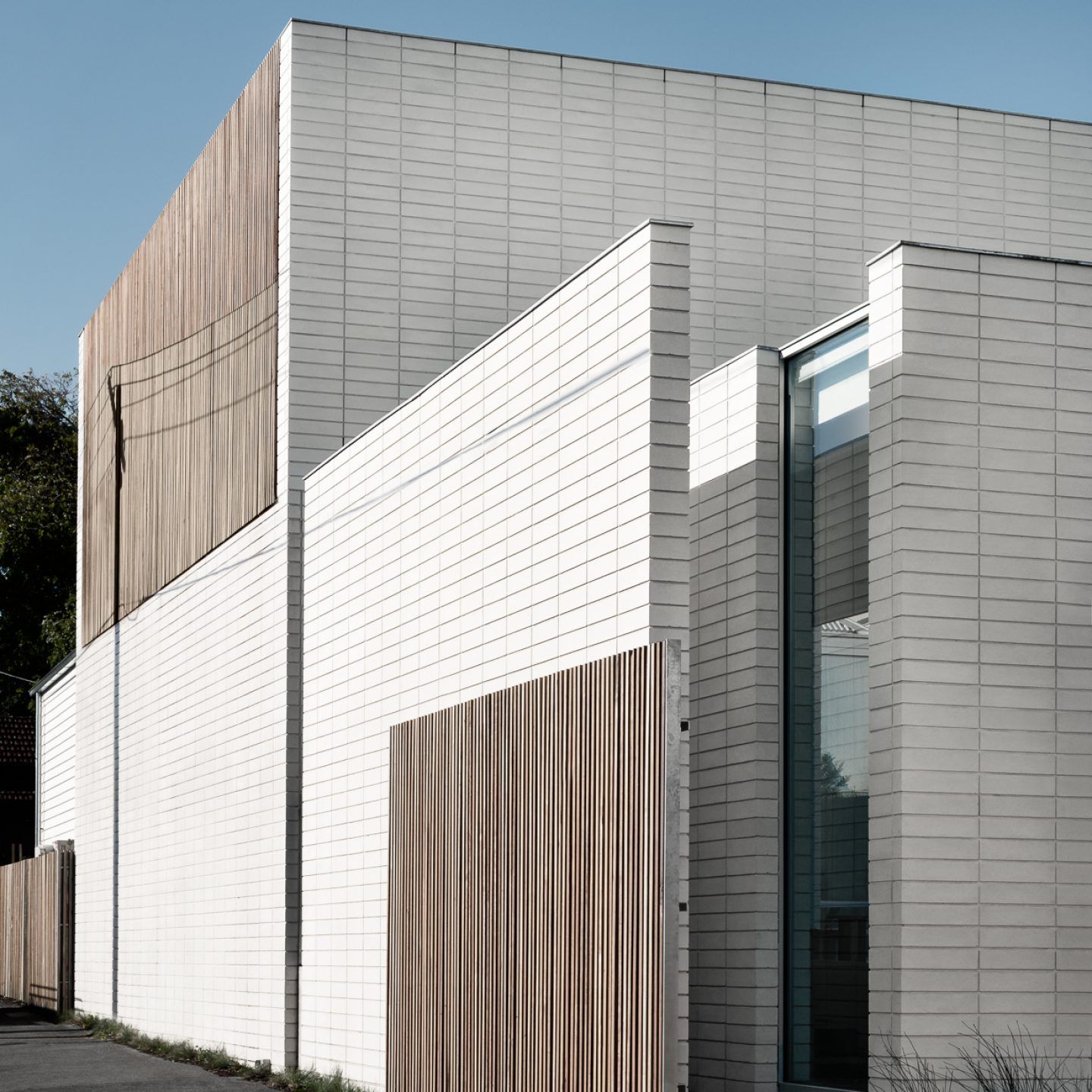 Edsall Street Blends Opposing Architecture Together To Create A Striking Geometric Home
The acclaimed 'Edsall Street' project by Melbourne-based firm Ritz&Ghougassian is a residential property in the affluent suburb of Malvern in Melbourne. The house seamlessly blends two opposing structures together: a Victorian-era front facade, connecting to a imposing, modern geometric volume that comprises a multitude of living spaces.
The project incorporates two separate but interrelating frameworks; a stark difference in architectural typology of which is evident from the side of the property, illustrating the clear division between the original and new structure. "The first is an existing heritage frontage, reestablished as a clean white silhouette that maintains a street presence in alignment with the heritage overlay of the rest of Edsall Street," explains the firm to IGNANT. "The second enveloping shell is a new build, comprising steel, masonry work, light and air. This addition forms an architectural casing loosely defining the interior volume," they say. The affixed new volume exists on a sloping site, which creates a vertical dislocation, segmenting rooms and volumes from one another. "The 'Edsall Street' project is expressed as a series of masonry walls that open outwards towards garden spaces of crushed limestone and native flora," they continue. White concrete blocks and timber surfaces extend past one another and continue outwards to the garden, creating an interplay of light, texture, and tonality. Inside, a muted color palette with pared-back furnishings creates a sophisticated atmosphere; its rooms make expert use of natural light, space, and materiality.