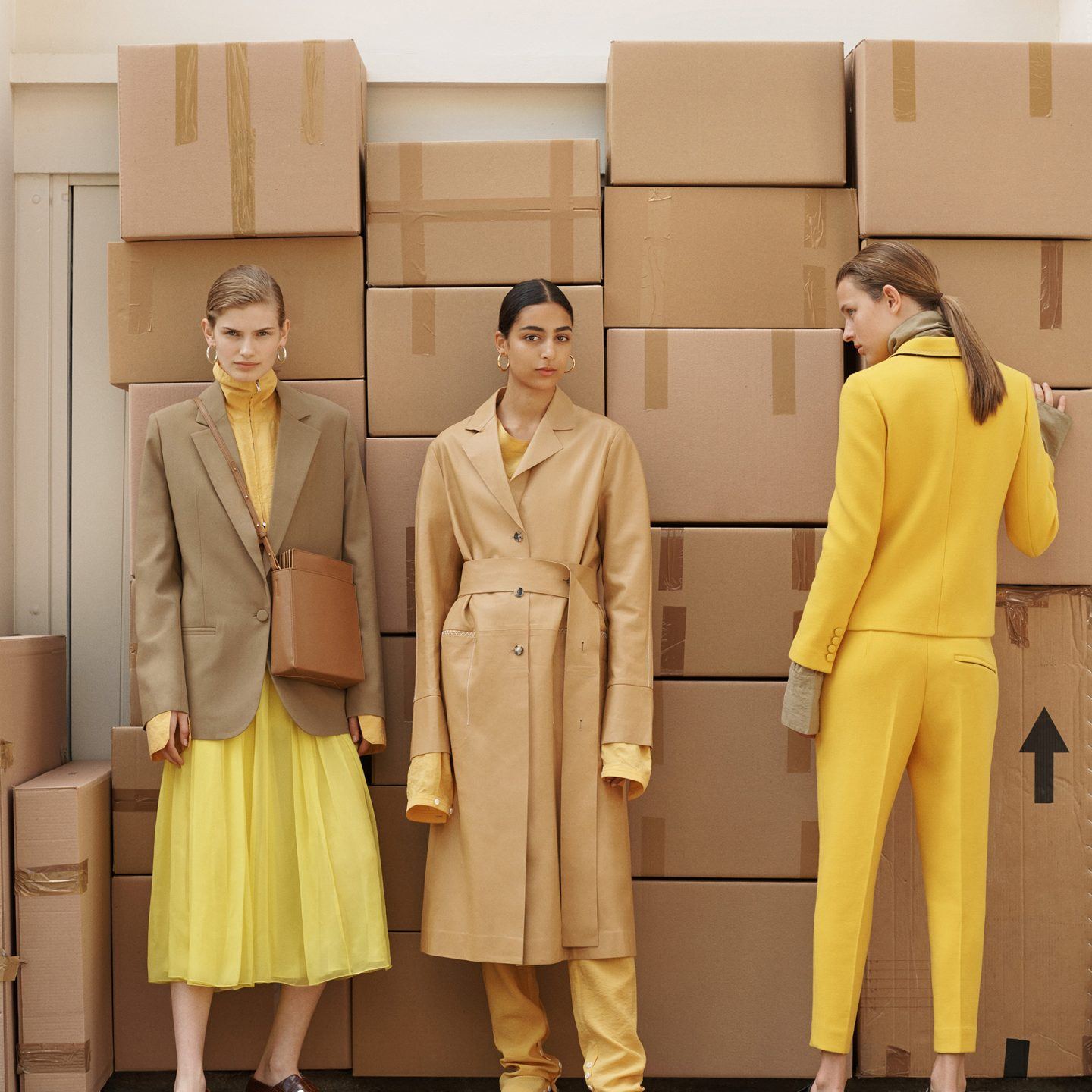 Powerful Angles, In-Between Moments, And Intimacy: The Work Of Photographer Jen Carey
British Photographer Jen Carey is devoted to capturing imagery that features geometric shapes, light, and color. A central theme in her unique work is her use of angles and shadows, yet it's her tendency to capture her subjects in anomalous poses that makes her work truly stand out.
Carey's work for The Wall Street Journal has been important in her developing her strong visual language. Working with numerous models to create a natural ease in her photographs, Carey's subjects often display a quiet strength and an intimacy that radiates well beyond the frame. Her contemporary fashion photography has expanded to include collaborations with and commissions by high-profile publications and brands, including British Vogue, Le Monde, Louis Vuitton, and Burberry.
Carey's work presents a shift away from the sea of photographers that define the industry: what makes her work interesting, besides her skilled compositional eye, is the way bodies pose in more haphazard and subtly atypical positions. The selection of images below feature a variety of different moments: some are directed and stylized, yet others are not necessarily what would be considered the traditional 'final shot': models carry their dry-cleaned garments, others appear to be waiting around in chairs. Yet for Carey, these in-between moments are pointedly part of her oeuvre. The focus on texture and materiality is equally as important as the picture-perfect portrait—instead of positioning the body at straight angles to champion the garments' desirability, Carey turns her subjects into objects of art, in celebration of aesthetic difference.