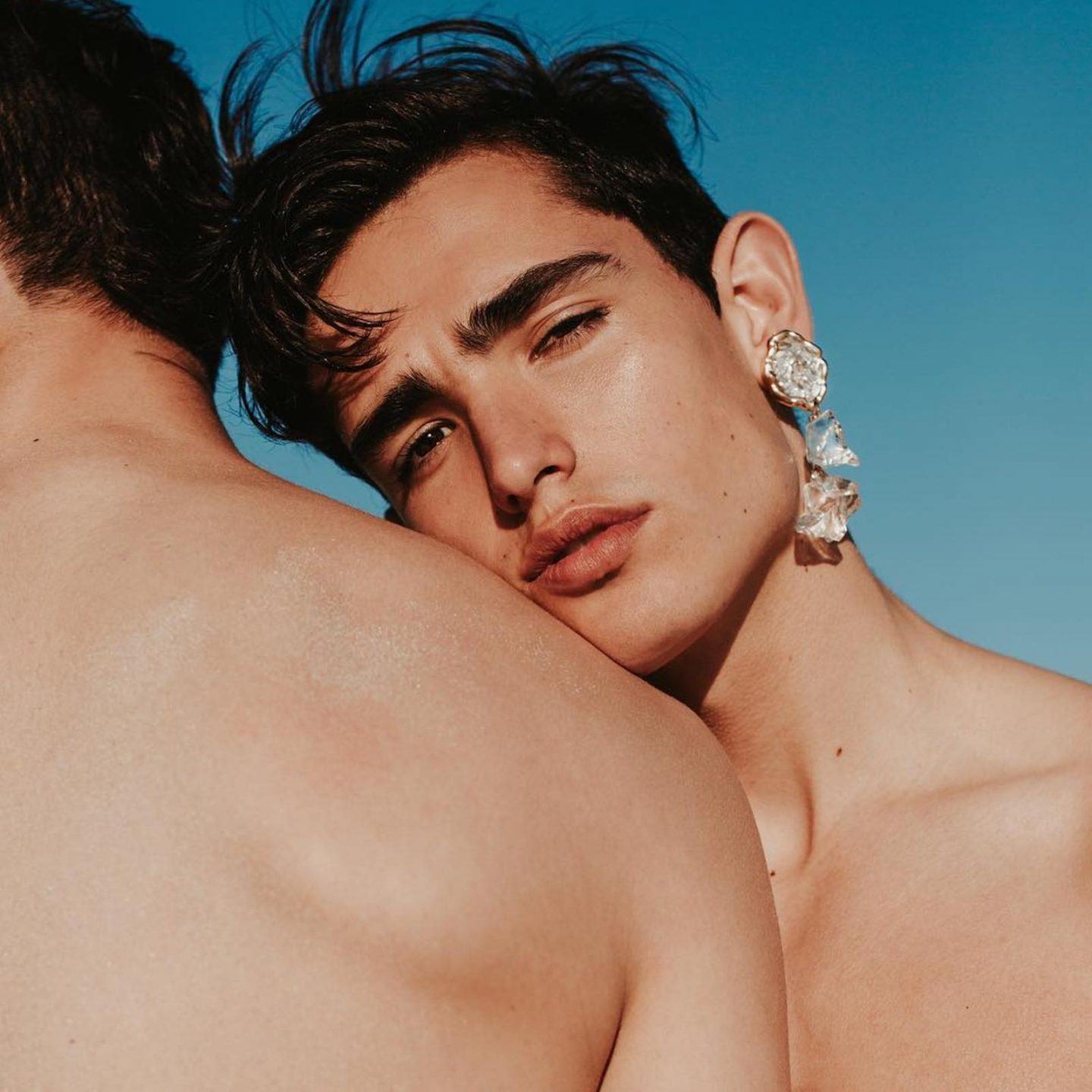 Michael Oliver Love's Fashion Photography Challenges Perceptions Of Beauty And Gender
South African photographer Michael Oliver Love brings a refreshing perspective to the world of fashion photography, creating striking images that aim to subvert stereotypes surrounding beauty and gender.
Love is the founder and creative director of Pansy Magazine, a print publication that challenges mainstream narratives put forward by many fashion magazines designed for men. In the first edition of Pansy, dozens of editorials feature striking male models styled with jeweled earrings, makeup, and high heels; a refreshing move that breaks away from tired gender norms. This proclivity for subverting definitions of femininity and masculinity is echoed in Love's personal photography and artworks: for example, Love's abstract painting of the male form painted in royal blue, is an observable reinterpretation of Matisse's 1952 'Blue Nude II'. The curated images below feature a selection of Love's personal and commercial work, along with some paintings and abstract shots taken while traveling.