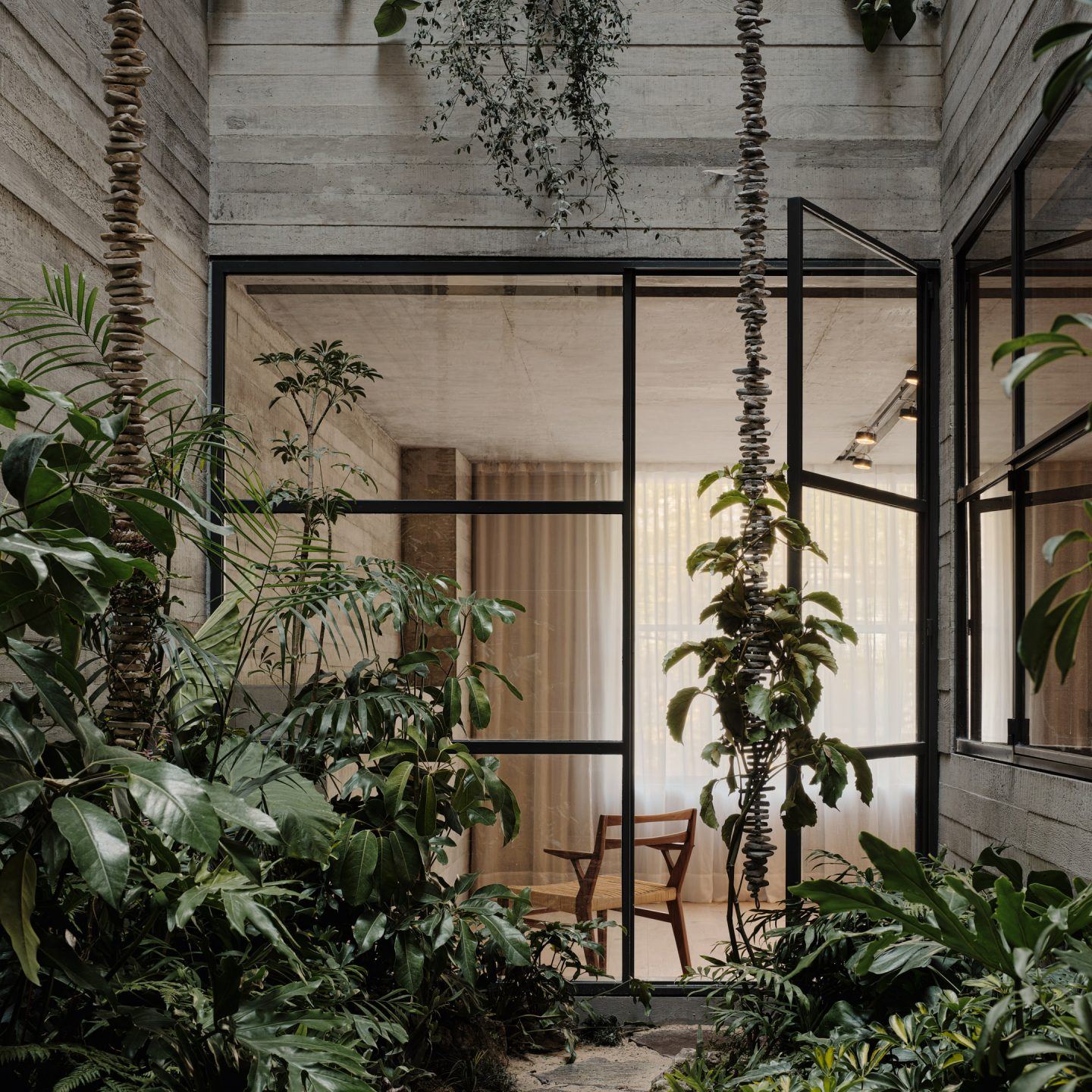 Studio Rick Joy Infuses Greenery Into A Concrete Residence In Mexico City
With 'Tennyson 205', American architecture firm Studio Rick Joy has shown the versatility and everlasting appeal of concrete, creating a home that is sleek and airy. Located in Mexico City's bustling and upscale neighborhood of Polanco, the five-story apartment building was designed to bring pockets of the outdoors with natural light into its clean-lined concrete structure.
Despite giving the building the appearance of an imposing and Brutalist urban structure, the cast-in-place concrete used for 'Tennyson 205' is remarkably clean and smooth, enriched with the imprinted texture of wood planks to add softness to its surfaces. Also known simply as 'Polanco', the apartment complex is surrounded almost entirely by neighboring buildings. The establishment opens up to the outdoors and the city beyond through the many large casement windows dotting its facade, along with three lightwells specifically designed to draw sunshine all the way to the ground floor. Lush gardens sit at the base of each lightwell, with planters, boxes, and vines creating luxuriant landscapes that further soften the hefty structures and instil a sense of warmth, peace, and greenery within the spaces.
'Tennyson 205' is comprised of a pair of apartments stacked one on top of another, each spanning two floors connected via steel-plate staircases. Courtyard gardens and covered outdoor patios link the inner access of the building with the street as well as the living spaces on each floor. The upper penthouse features a private roof terrace which accommodates a firepit and a small shallow pool, offering stunning views of the nearby Parroquia de San Augustín and Mexico City's skyline. The interior is defined by minimal finishes and warm accents, highlighting the tension between the sophistication of the indoors and the sculptural roughness of the exterior. Floors in hardwood boards, suspended wood ceilings, and built-in cabinets in oak add a warm touch, while enchanting design details—from luxurious bronze hardware, brass handrails, and golden artworks, to leather pulls and textiles in cream tones—create an intimate and prestigious atmosphere throughout.