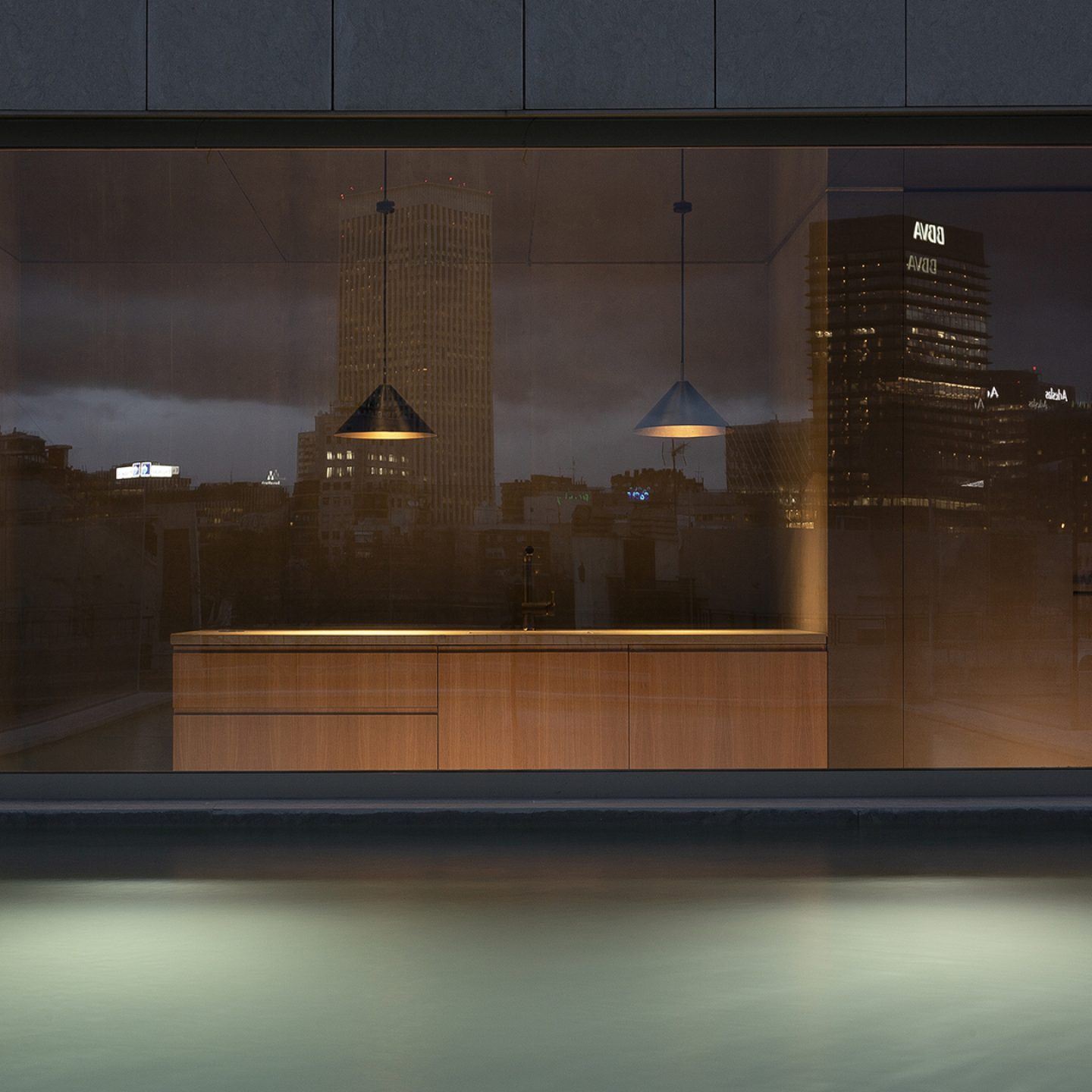 Beta Ø Architects' X House Features A Large Suspended Sculpture As Its Centerpoint
Spanish studio Beta Ø Architects has completed the redesign of a three-storey family home in Madrid, Spain; 'X House' is characterized by a suspended black metal sculpture at the center of the home that resembles a hanging staircase.
The sculpture consists of staggered rectangular blocks of metal formed in an inclining, stair-like arrangement that ascends through an open void that is topped by two skylights. Most of the home's internal partition walls were knocked down to clear space for the sculpture, a decision made in conjunction with the plan to have an open space for ventilation and natural light. The sculpture acts "as a true backbone to the setting," explain the architects, "binding spatial, functional, and environmental aspects and optimising the interior space in the home." A material palette of concrete, steel, and glass defines the ground floor, chosen to create a "bare, clean, spatial nature" for the living area. A wooden dining table and brown leather sofas provide a warmer contrast to the ground floor's industrial aesthetic. Up on the first level, floor-to-ceiling timber walls, cupboards, and cabinetry make for a stark difference in color and materiality, appearing all throughout the kitchen and study. The wooden appearance is further continued in the bathroom with a Japanese-style timber bathtub, a woven chair and long timber bench.